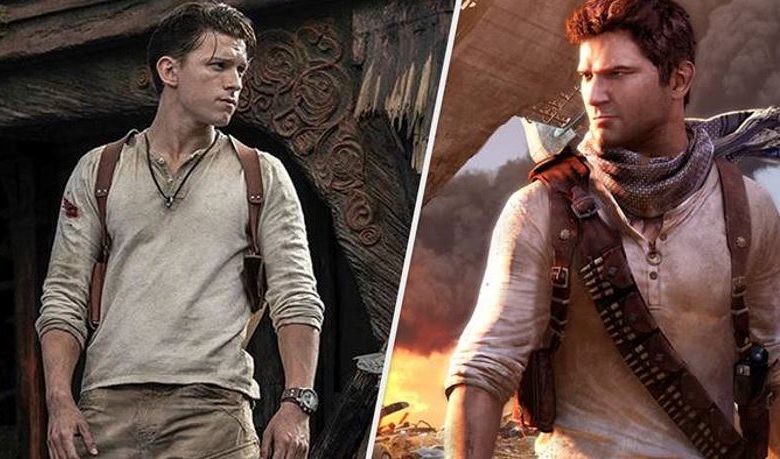 Before we're going to see Tom Holland in Sony's Spider-Man 3 next year, he will appear in Sony's Uncharted movie. Uncharted has been a successful game franchise and now Sony is transitioning it into a film. Their hopes would surely be to turn it into a franchise, but that will totally depend upon how the first film does. As it is known, Tom Holland is playing Nathan Drake in the film, and he has shared the first look at his character from the movie. Check it out: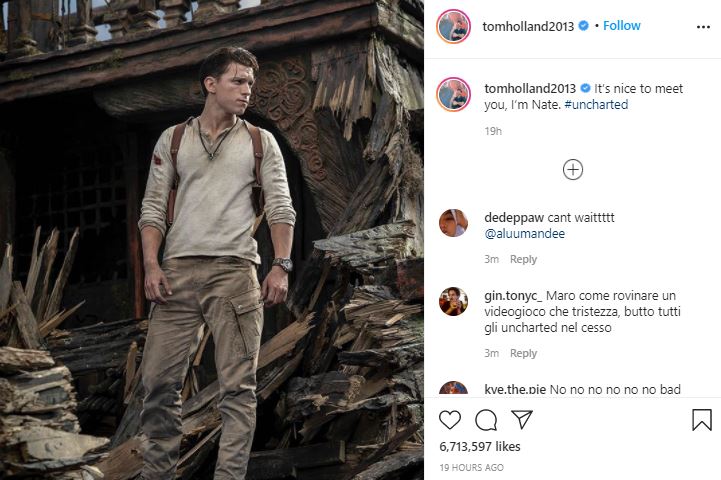 Most of the Twitterati have taken well to this official look of Holland. He has already shown his acting range in the last few years. So we're sure that those who aren't necessarily onboard with Holland playing the titular Uncharted character, might start to like him once the first trailer drops. Holland will be done with the filming of this movie within two days, and then he will go straight to the set of Spider-Man 3 to possibly join Benedict Cumberbatch, Jamie Foxx and the other actors who will return in the film.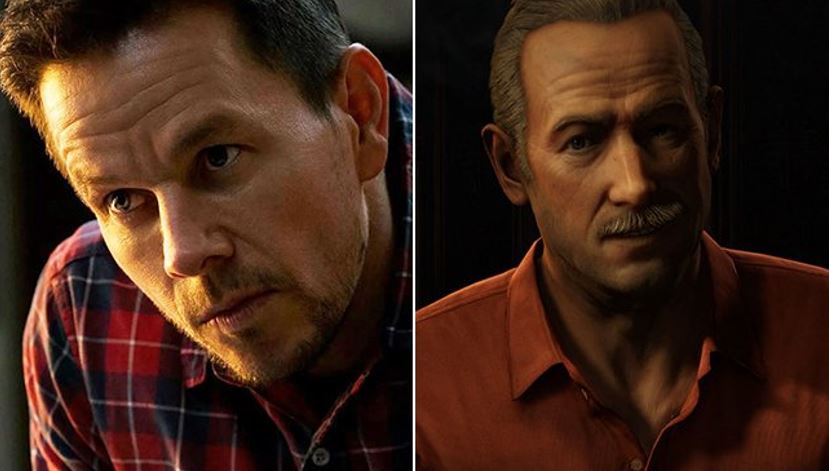 Now that people have seen Tom Holland's Nathan Drake, they're even more excited for Mark Wahlberg's Victor Sullivan aka "Sully." The cast of this film is quite certainly quite exciting as along with Holland & Wahlberg, Antonio Banderas is also set to appear in the movie.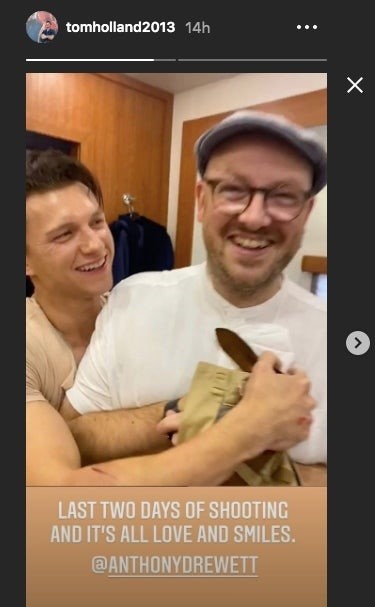 Uncharted was originally going to be shot in March, but the pandemic had shut down the production on its very first day. So, Holland & co returned to shoot the film later in July. Now after 4 months it is things wrapping up. Holland in particular was very excited upon the "very young, fresh take on the character." If this film turns into a long drawn franchise, then Holland would surely grow into the much more mature Nathan Drake that we're used to seeing in the games.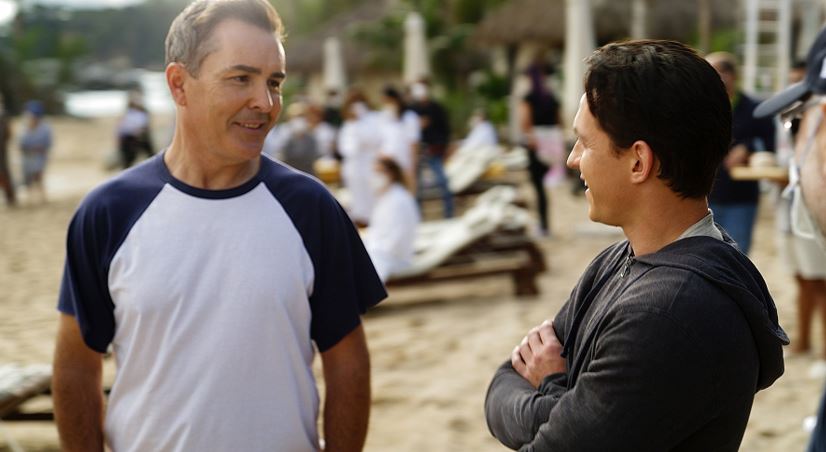 Last month, Holland gave an update upon the production through his Instagram. He wrote:
"Filming is going so well. The film is like, everything I dreamed it would be. I mean, I don't know if you guys played the games, but I was such a huge fan of the game, and it's been going so well.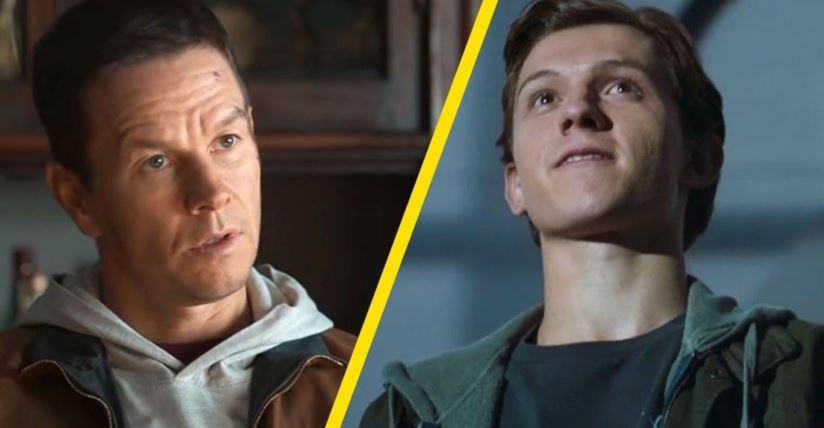 He also spoke about the script of the film earlier this year. He said:
"The script's really good, man. The script is really, really good. It's really strong. It's really, really funny. The dynamic between Sully and Drake is amazing, and Mark Wahlberg is going to crush it as Sully. And it's a really, really fun film."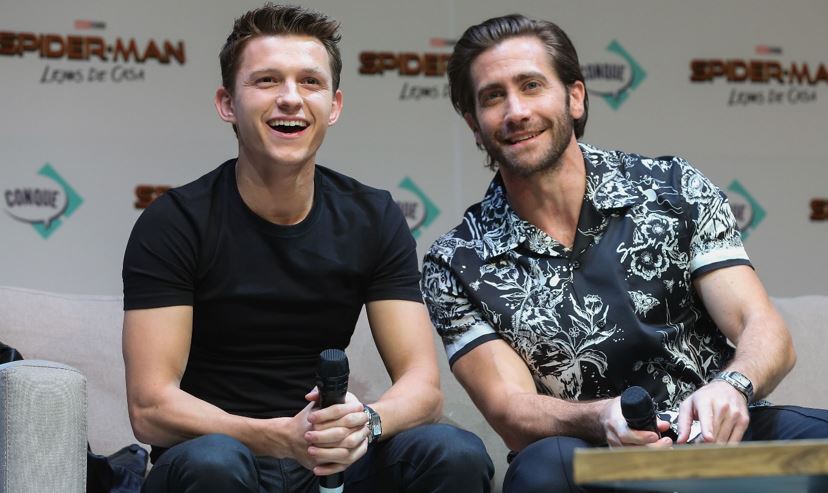 Holland in particular has been very lucky. First, he got to spend a lot of time alongside Robert Downey Jr & Jon Favreau. Then, Spider-Man: Far From Home allowed him to spend time with the likes of Jake Gyllenhaal and Samuel L. Jackson. Of course he has been with the entire cast of the Avengers, but the Spider-Man movies gave him a bit more personalized time with these veterans. Now he has had a similar experience with Mark Wahlberg & possibly even Antonio Banderas. Next up, he'd get to be with Benedict Cumberbatch & Jamie Foxx. He was already a talented actor, but sharing screen time with all these A-listers has certainly allowed him to grow as an actor.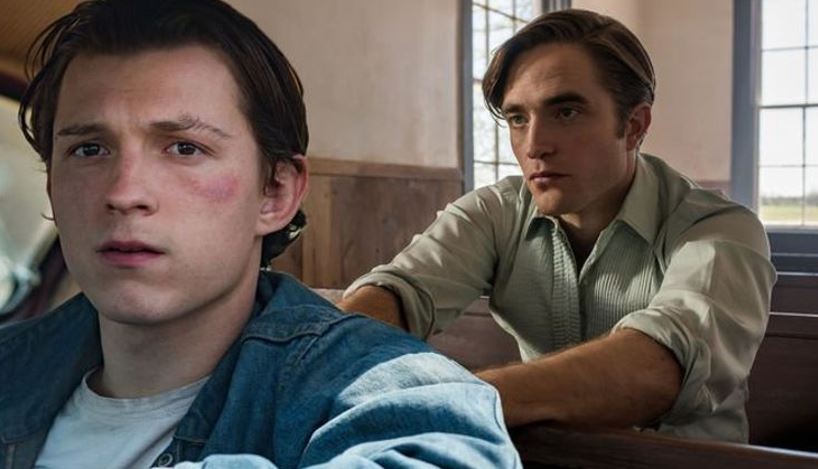 He has turned into this complete package at a very young age, and that's just awesome. Upon his casting as Spider-Man, we saw that he was very capable of acting and doing his own stunts. But now, he has begun to take on these mature roles like the ones in Netflix's The Devil All The Time and the upcoming movie, Cherry.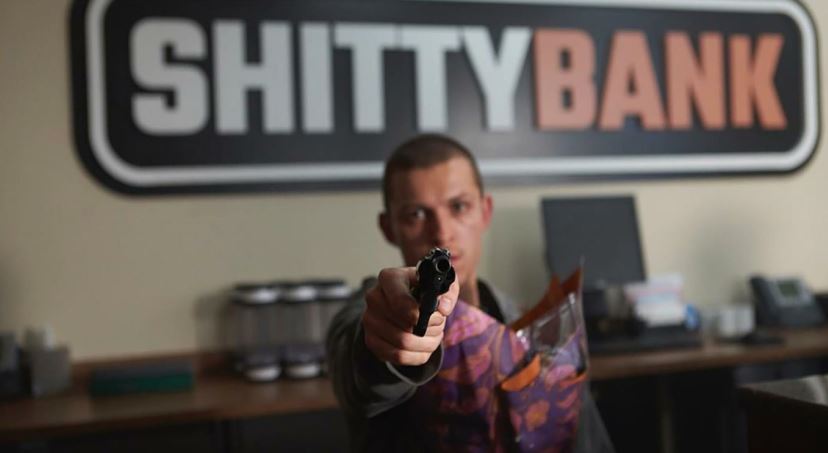 Let's see what Tom Holland has to offer us in Uncharted. 2021 will be a big year for the Spider-Man actor as besides Uncharted and Spider-Man 3, he will appear in Chaos Walking, Cherry and probably even have a cameo in Venom: Let There Be Carnage.