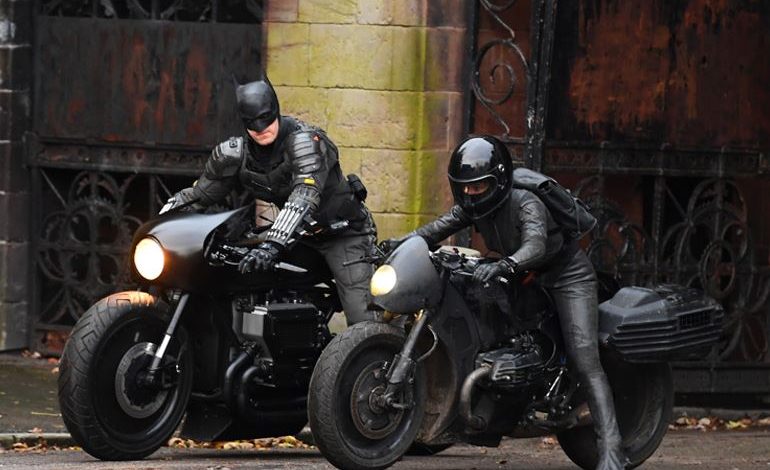 The Batman – New Set Photos & Videos:
Just yesterday, we got to see the set photos of Mayor Don Mitchell Jr.'s funeral in The Batman. And now, we've got a bunch of images which give us a good look at Batman's suit, which is loaded with all his gadgets. We also get to see a bit more of the bat-bike. Catwoman is also seen riding her bike alongside Batman. Here, take a look:
It's clear that Robert Pattinson isn't going to perform many of his stunts. His stunt double has been seen twice with the bat bike. The same goes for Zoe Kravitz's Selina Kyle. Even she won't be riding her bike in the film. It's common for stuntmen and women to do all the heavy action sequences. But the one thing that has really caught our attention is the Batsuit. It is loaded with a lot of gadgets. There's the iconic grappling gun strapped to the right leg. And the utility belt also packs a lot of stuff. So, it does look like Batman will showcase plenty of gadgets during his fights. Here are a few other photos and videos that were caught on camera.
The Batman filming today in Anfield Cemetery, Liverpool#TheBatman #Liverpool #Filming #OnSet pic.twitter.com/kkB8rhuCqb

— ScreenHeads (@HeadsScreen) October 13, 2020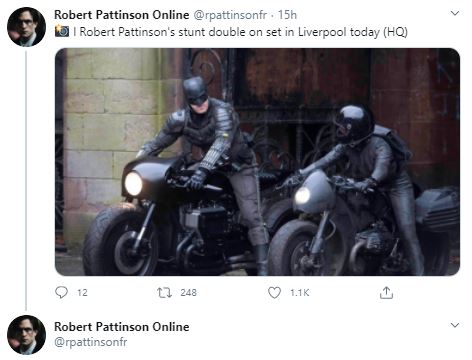 #TheBatman pic.twitter.com/pdpOtg6grM

— lewis in my Babylon era (@lewisjwr) October 13, 2020
It's just sad that we will have to wait for almost one and a half years in order to watch The Batman. It was originally given a date for June 25, 2021, but then COVID-19 pushed it to October 1. Now to accommodate Dune, Warner Bros. have pushed The Batman to March 4, 2022. The first trailer of the film really raised the hype for it. The second trailer would have arrived in the first half of 2021, but since the film has been delayed, we will have to wait for the second edition of DC FanDome in order to get the next trailer of The Batman. By that time, the movie will have wrapped its production and would be halfway through its post-production stage.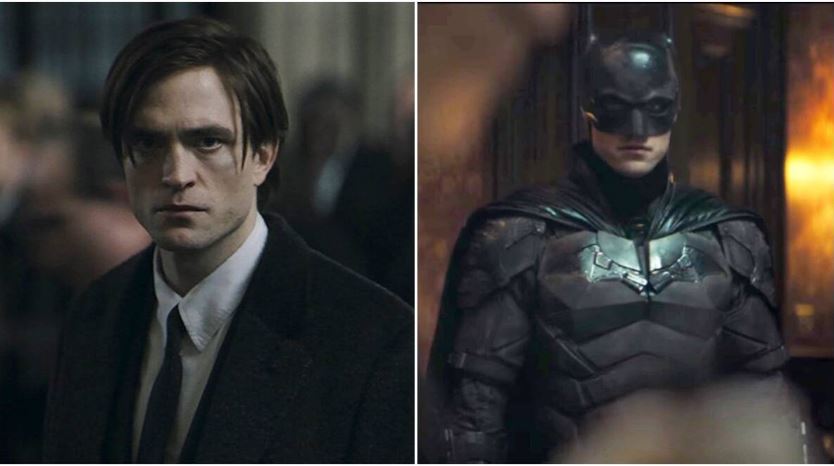 This Batman movie is going to be gritty. Matt Reeves talked about how this detective story will be driven. He said:
"It's very much a point of view-driven, noir Batman tale. It's told very squarely on his shoulders, and I hope it's going to be a story that will be thrilling but also emotional. It's more Batman in his detective mode than we've seen in the films. The comics have a history of that. He's supposed to be the world's greatest detective, and that's not necessarily been a part of what the movies have been. I'd love this to be one where when we go on that journey of tracking down the criminals and trying to solve a crime, it's going to allow his character to have an arc so that he can go through a transformation."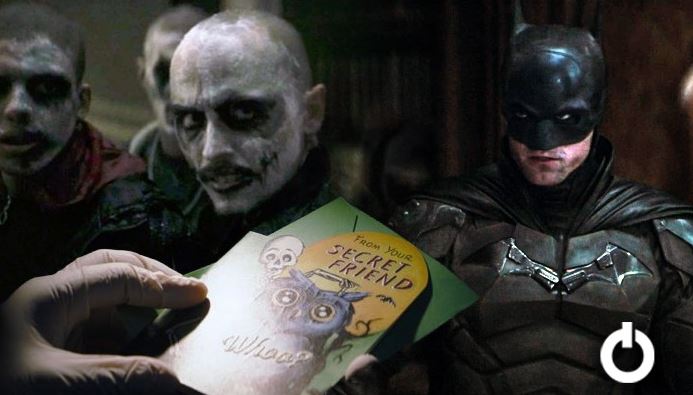 What's exciting about this film is that there are more villains involved than we know of. Matt Reeves stated that an entire Rogues Gallery will be featured in the film. He said:
"Warner Bros. has been incredibly supportive and given me a lot of time and shared the same passion that I do for this story. There will be a Rogues Gallery. The casting process will begin shortly. We're starting to put together our battle plan. I'm doing another pass on the script and we'll begin some long-lead stuff to start developing conceptual things."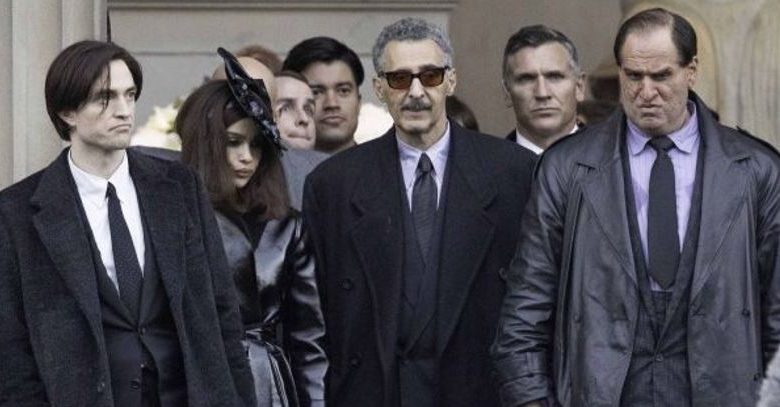 Directed by Matt Reeves, The Batman stars Robert Pattinson as the Bruce Wayne, Zoe Kravitz as Selina Kyle, Paul Dano as Edward Nashton, Jeffrey Wright as James Gordon, John Turturro as Carmine Falcone, Peter Sarsgaard as Gil Colson, Jayme Lawson as Bella Reál, with Andy Serkis as Alfred Pennyworth, and Colin Farrell as Oswald "Oz" Cobblepot.