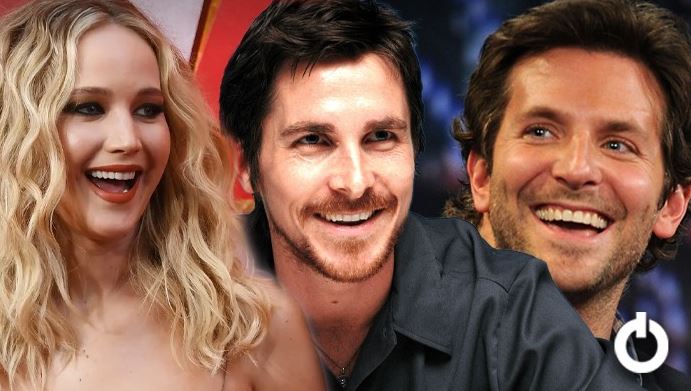 Movie sets not just about stressful working hours and shoots. The actors do have fun on the sets and some are even titled as the best pranksters. The moments they smell good prey, these actors pull out a practical joke. Spending so many months together on sets far away from home grows a friendship between actors. They almost become like families for temporary periods before they part their ways and make loads of memories. They take a break from the hectic work and have fun together. Some of these definitely involve practical jokes to have a good laugh. This list shares the 10 times actors played pranks on their costars on sets.
Josh Hutcherson On Sam Clafin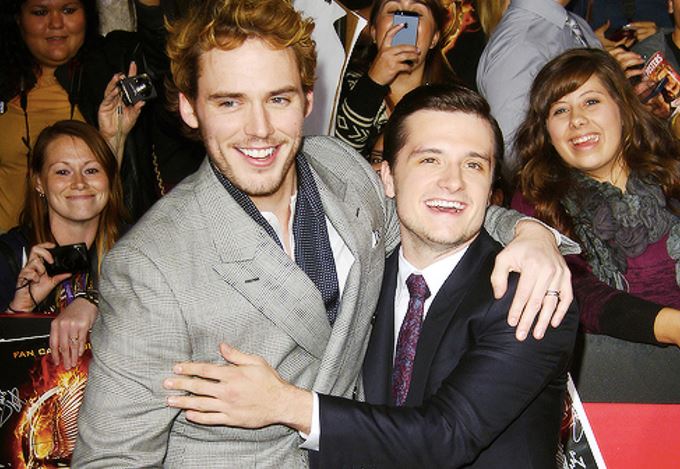 This is by far our most favorite and hilarious prank. On the sets of The Hunger Games, Josh sprayed a poop scent on a paper and threw it on Sam Clafin's trash. Its stench drove Sam mad as he was convinced that someone had used his washroom for a private business.
Benedict Cumberbatch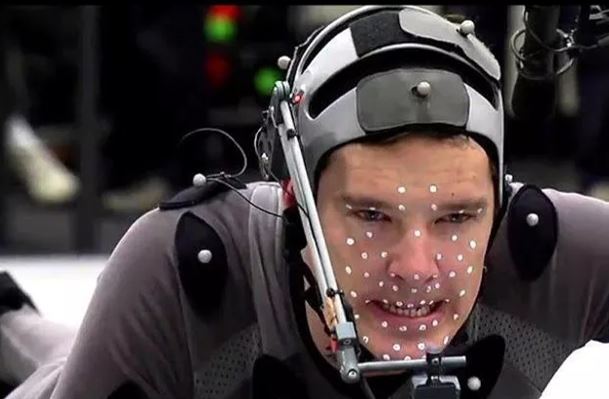 The difference in culture and language can make it easier for the foreigner to fall for jokes. Have you ever been fooled in a foreign land where you are taught a swear word without knowing its real meaning? The British actor Benedict had an embarrassing moment as he believed whatever he was told on the sets. On the sets of Star Trek Into Darkness, his costars tricked him to apply a "protective cream" in little dots on his face.
George Clooney on Matt Damon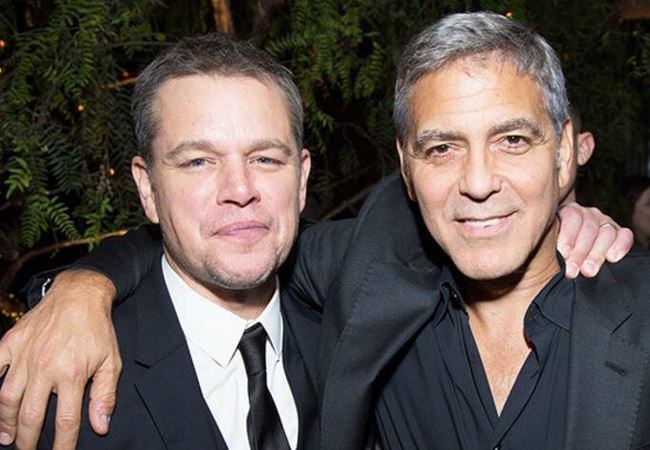 Clooney has a name in Hollywood as the master of pranksters. He hasn't spared of his costars which also includes Matt Damon during the filming of The Monuments Men. George secretly switched Matt's pants with smaller size ones which drove Matt freakishly worried as he thought that he was gaining weight.
Brad Pitt On Jonah Hill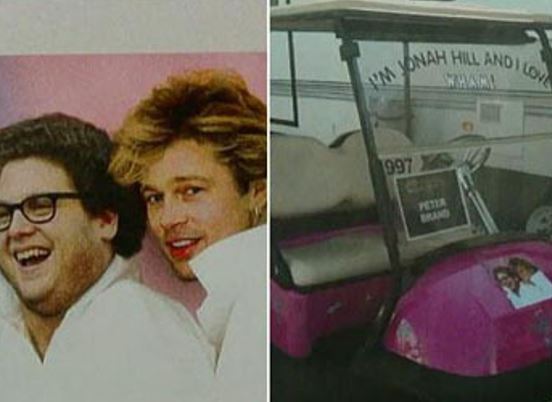 Brad Pitt and Jonah Hill shared the screen on Moneyball and became clicked well on the sets. After George Clooney, it is Brad who is a notorious prankster in the industry. He painted Jonah's onset ride pink and pasted a photoshopped picture of himself and Jonah on it which read "I am Jonnah Hill and I Love Wham!"
George Clooney On Brad Pitt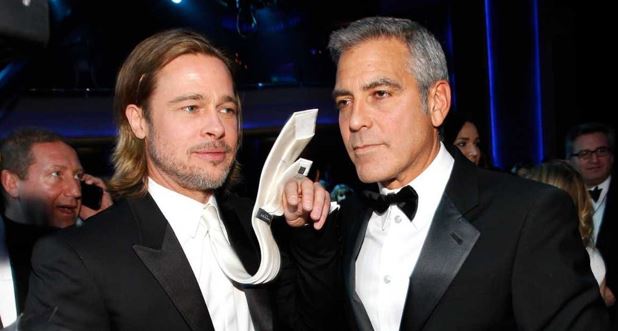 Clooney has a good memory and he definitely doesn't forget the pranks one pulls on him. In order to get vengeance for a prank Brad played on Clooney, the latter pasted a bumper sticker on Brad's car that read "small p4nis on board" on the sets of Ocean's Twelve.
Jennifer Lawrence by Bradley Cooper & Christian Bale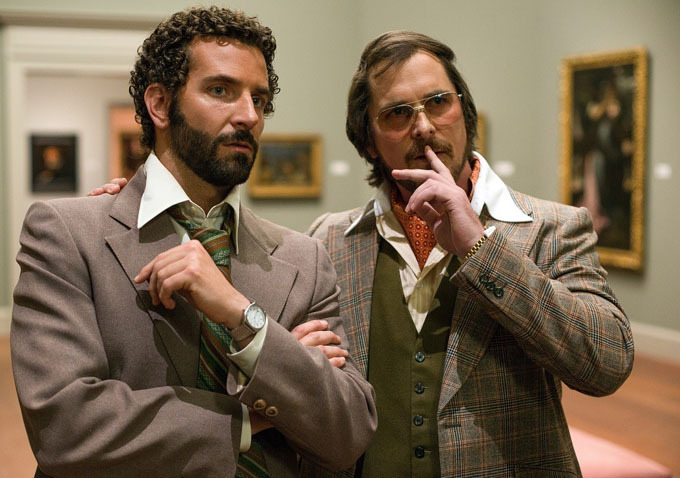 The A-list actors Jennifer, Bradley, and Christian teamed up together for American Hustle. Jennifer and Bradley have been great friends for their history of working together with Silver Linings Playbook. So, Brad along with Christian decided to give Lawrence a good scare. During the graveyard scene, they took Jennifer to a gravestone that had her name on it. It also read "Born 15th August 1890 and Died 1st April 1913".
Jason Sudeikis On Jennifer Anniston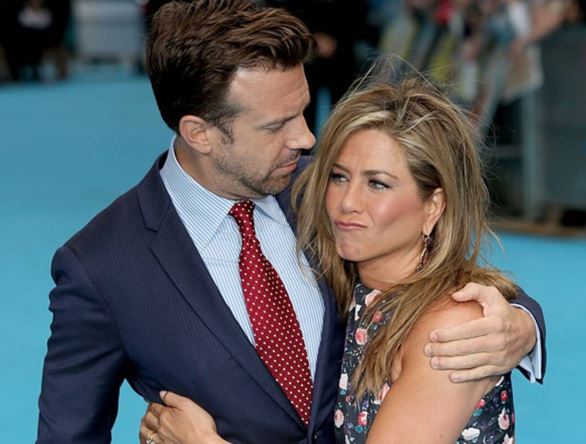 During a scene in The Millers, TLC's Waterfalls was supposed to be played in the RV. But Jason made them play "I'll Be There For You" from Jennifer Anniston's Friends without her prior knowledge. The song caught Jennifer in a pleasant surprise.
Mel Gibson on Jamie Lee Curtis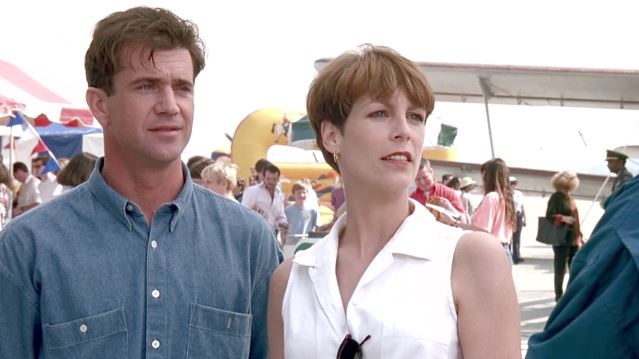 The Halloween star Jamie Curtis had another Halloween moment while filming for Forever Young. She was lost in her job when Mel suddenly appeared in a white mask with a knife and led Curtis to jump off in shock.
Tom Hanks On Julia Roberts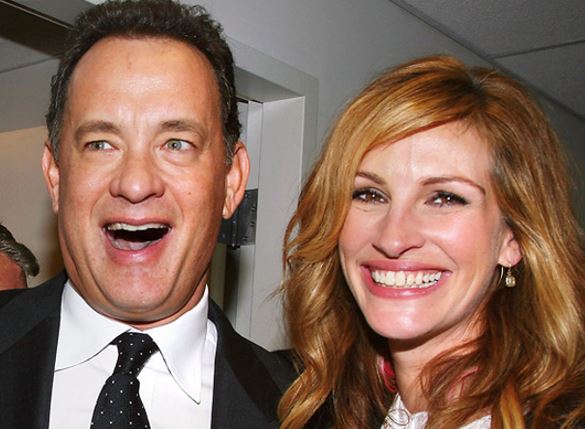 The iconic sweetheart of Hollywood, Julia Robert has worked with another icon Tom Hanks for Larry Crowne. Julia loved knitting so much that she would start with it whenever and wherever she got the chance on the sets. So, Tom Hanks made everyone knit on the set right before Julia's arrival one day for fun. The view of everyone from cameraman to makeup artist knitting on dedicatedly on the set startled Julia and threw her for a laugh.
Johnny Depp & Penelope Cruz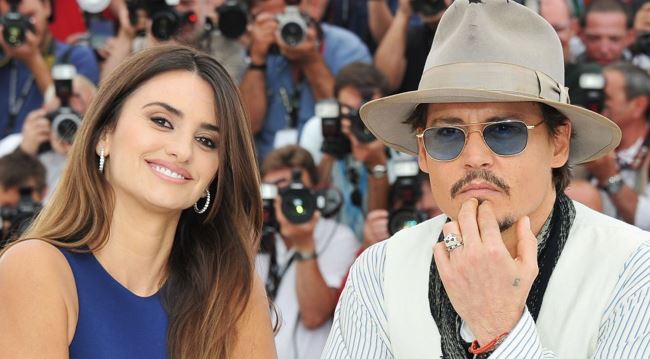 Johnny and Penelope had placed a bet on the sets of Pirates of the Caribbean which Penelope ended up losing. So Depp dared her to put on the Christmas Poo outfit of Mr. Hankey from South Park and walk around in that.