News
Television
Nick Fury's Disney+ Series is Rumored to Star Nicolas Hoult & More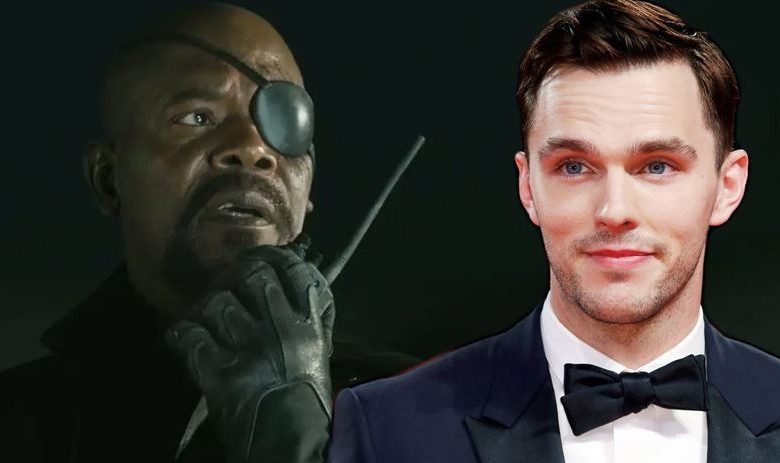 Nick Fury's Disney+ Series:
Marvel has big plans for Nick Fury in the future. He starred in all 3 MCU movies last year, and Variety has just reported that Samuel L. Jackson is "set to reprise the role of Nick Fury in a new Marvel series currently in development at Disney+." Since last year, we've been hearing rumors about a supposed SWORD series that is under development for Disney+. So, Uncle Sam has to be a part of that series.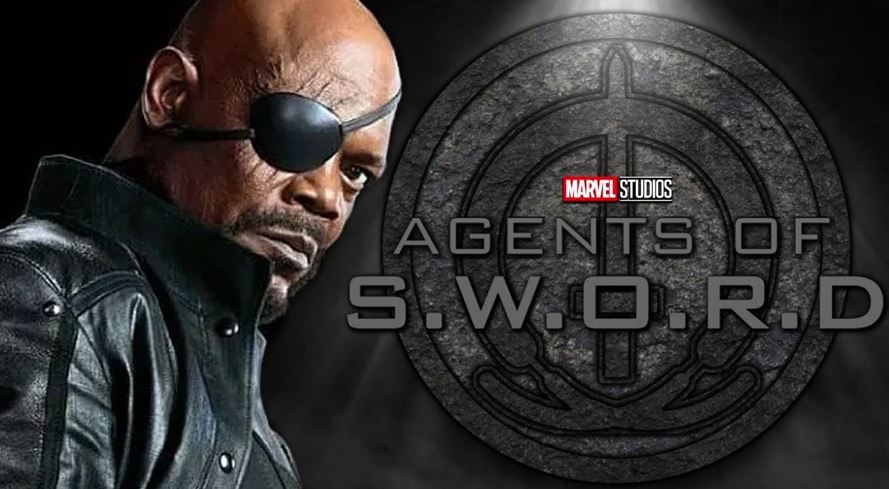 The last time we saw Nick Fury, he was in Space on a potential SWORD base while Talos maintained his presence on Earth. Now that SWORD is officially going to feature in WandaVision, the thought of Nick Fury returning in it has crossed our minds. While that could still happen as a cameo, it would be safe to assume that Fury's appearance in WandaVision could actually set up the SWORD series. The rumor suggested that this series will carry the Secret Invasion storyline, and it will directly link with Captain Marvel 2.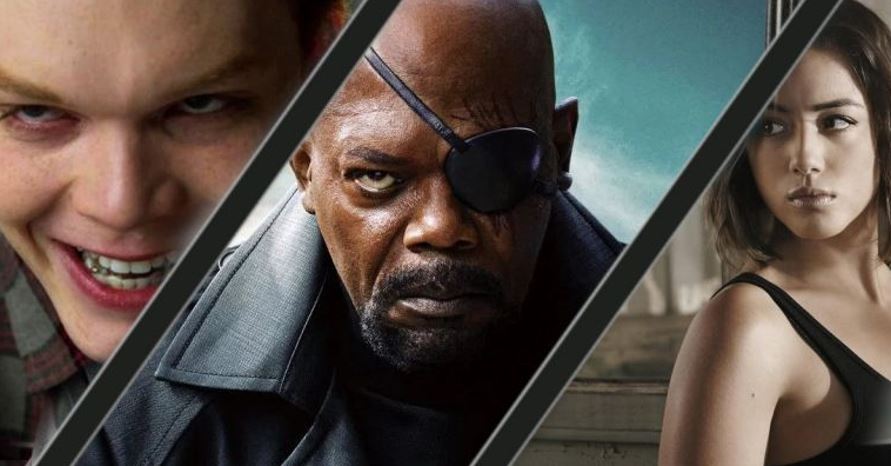 When the rumor first began, a leak from 4Chan claimed that along with Samuel L. Jackson, Paul Mendelsohn (Talos), Sharon Blynn (Soren) & Cobie Smulders (Maria Hill), Gotham star Cameron Monaghan, Vikings star Katheryn Winnick & X-Men's Nicholas Hoult will be a part of the series as well. Furthermore, this series would establish a link between the MCU's timeline & Agents of S.H.I.E.L.D.'s new timeline as Clark Gregg, Chloe Bennet, Ming-Na Wen, Natalia Buckley, and Jeff Ward were also stated for cameos in the series.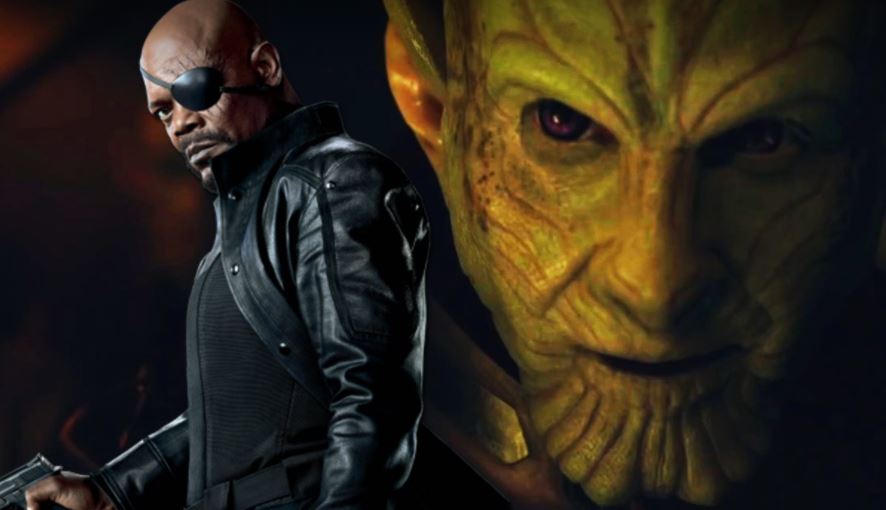 Now we know that we're not supposed to trust 4Chan leaks, but several things that appeared on 4Chan have turned out to be true in the past. And the way the leaker of this series wrote about it so definitively, it did seem that there was an ounce of truth in his intel. He wrote:
"Marvel Studios is currently working on the CGI for an 8-episode Disney+ series for phase-four with the working title S.W.O.R.D., and the first episode was written by Jon Favreau."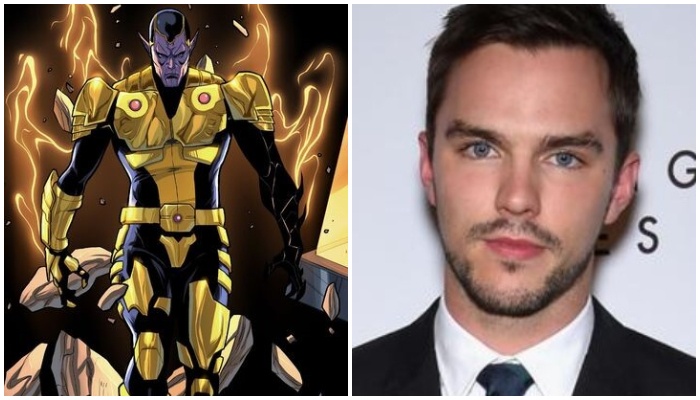 11 months after this leak emerged, we have got an official announcement about Samuel L. Jackson getting his own series. So, there's definitely a chance that the leak was actually true. But, some details of it may or may not be a 100% accurate. It's interesting that the leak mentions the characters of Nicolas Hoult and Katheryn Winnick as well. Since the SWORD series will deal with cosmic threats, the leak suggested that the two other children of Thanos, Thane (Hoult) & Supergiant (Winnick) will appear in the series. As for Cameron Monaghan's character, he is said to be playing the inhuman Victor Kohl in Shang-Chi. So, he could just continue from Shang-Chi to SWORD on Disney+. But as of now, we have to take all of this as a grain of salt because nothing is confirmed.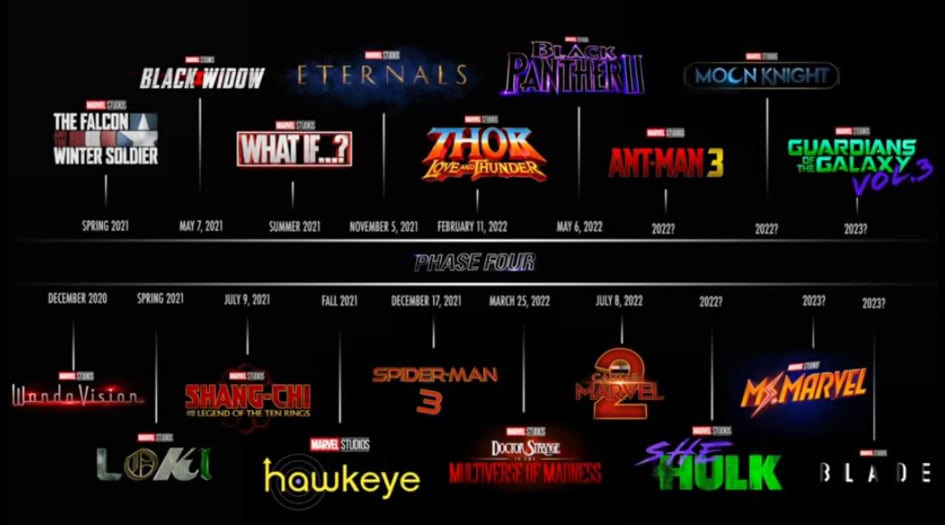 We don't see how all the story elements mentioned above could actually fit into one single narrative. But it'd be awesome if Marvel somehow tied them all up together. Until we wait for an official announcement, here's how the slate of Phase 4 & Phase 5 looks:
WandaVision is set to arrive on Disney+ in 2020. The Falcon and the Winter Soldier is confirmed for 2021. Black Widow releases on May 7, 2021, Shang-Chi and the Legend of the Ten Rings on July 9, 2021, Eternals on November 5, 2021, Marvel & Sony's Spider-Man 3 on December 17, 2021, Thor: Love and Thunder on February 11, 2022, Doctor Strange in the Multiverse of Madness on March 25, 2022, Black Panther II on May 6, 2022, and Captain Marvel 2 on July 8, 2022. Blade, Ant-Man and the Wasp 3 & Guardians of the Galaxy Vol. 3 are also confirmed for future releases. As far as other TV shows are concerned, Loki, What if…? & maybe even Hawkeye will arrive next year. Ms. Marvel, Moon Knight, She-Hulk & the Nick Fury (SWORD) series will possibly arrive in 2022.