Movies
News
Television
Falcon & Winter Soldier Set Photos Confirm Another Motorcycle Action Scene With Bucky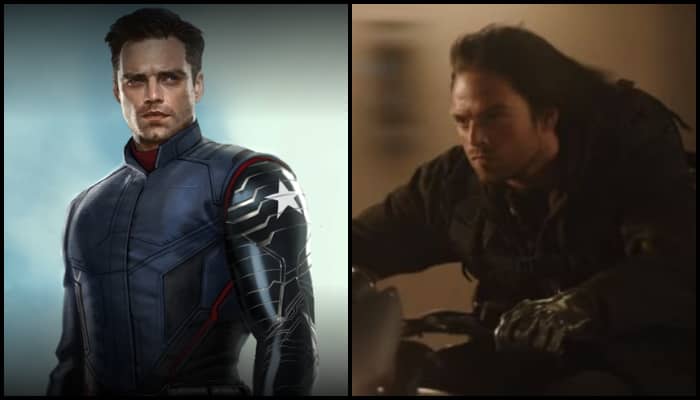 Filming on the 3 upcoming MCU series on Disney+ has restarted already. WandaVision is just about to wrap things up while Loki is still in its initial restarting phase. But when we talk about The Falcon and the Winter Soldier, this series is just a little more than a month away from wrapping its production. As of now, the filming is going on in full flow. Just recently, Georges St-Pierre (Batroc the Leaper), Emily VanCamp (Sharon Carter), Desmond Chiam & Erin Kellyman (mystery characters) were spotted on set in Atlanta. Here, check out Falcon & Winter Soldier set photos if you missed them.
Emily VanCamp and Georges St-Pierre are back on the set of "The Falcon and the Winter Soldier" after COVID-19 lockdowns prevented filming for months – see the new set pics! https://t.co/LOC10JiuFz

— JustJared.com (@JustJared) September 14, 2020
And now, we've got new set photos which give us another look at Sebastian Stan on the set of The Falcon and the Winter Soldier in Atlanta. These new photos give us a good look at one of Bucky's attires in the show. Take a look at the photos that have been shared on twitter:
SEBASTIAN ON SET OF TFATWS pic.twitter.com/0jsOYXhu8o

— kyleigh (@deepbessons) September 18, 2020
What's interesting in these set photos is that we could see another cool motorcycle behind Stan. So is it possible that this bike actually belongs to Bucky? That would call for another cool chase sequence in the upcoming series. Bucky has already had a great biking sequence in Captain America: Civil War. In fact, he was also seen riding a motorbike right before he killed Howard and Maria Stark. So, we know that Bucky loves motorbikes. And we as fans surely won't mind another cool chase sequence where Bucky drives a bike while Sam gives him some air support.
Talking about biking, a Biker Gang was also spotted on the set of The Falcon and the Winter Soldier back in June. Murphy's Multiverse was the one to bring us those set photos forward, and it was pointed out that the symbol on the biker's jacket has a strong resemblance to the villain Ogun from the "Death of Wolverine" comic run. We may not get a chase sequence involving the Biker Gang, but what's important to note here is that Ogun is a Wolverine villain. He is a Japanese master of martial arts and has gone toe to toe with the clawed mutant. Since the infamous mutant location, Madripoor is coming into play in Falcon and the Winter Soldier, we believe that Ogun and his gang would appear in Madripoor only. Rumors suggest that The Falcon and the Winter Soldier could lead us to a Weapon Plus series featuring Wolverine. In fact, it was scooper Roger Wardell who tweeted the scoop. Check it out: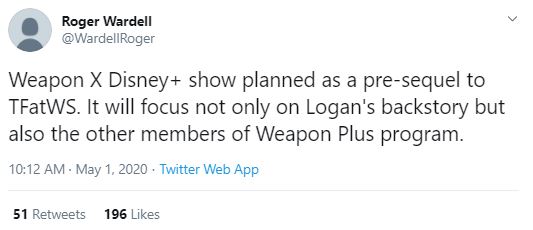 With elements like Ogun, Madripoor, and the super soldier experiments, a possible connection could definitely be drawn to Wolverine. So, this rumor of a Weapon Plus series may not be too far off from reality. After all, we've also heard whispers about another Wolverine villain, Omega Red having an appearance in The Falcon and the Winter Soldier. So, the connections are definitely there. Let's wait and see if the Sam & Bucky show will pave the way for Wolverine to arrive.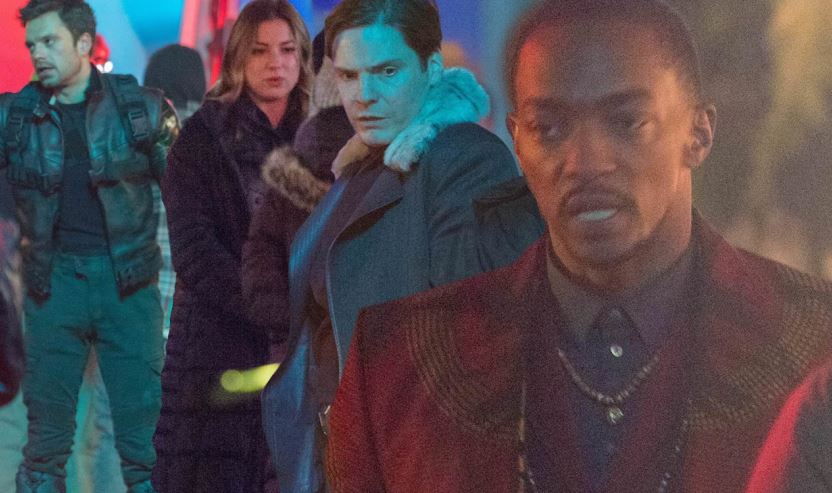 For now, here's how the whole slate of Phase 4 & 5 looks like – Black Widow releases on November 6, 2020, The Eternals on February 12, 2021, Shang-Chi and the Legend of the Ten Rings on May 7, 2021, Marvel's Spider-Man 3 on December 17, 2021, Thor: Love and Thunder on February 11, 2022, Doctor Strange in the Multiverse of Madness on March 25, 2022, Black Panther II on May 6, 2022, and Captain Marvel 2 on July 8, 2022. Blade, Ant-Man, and the Wasp 3 & Guardians of the Galaxy Vol. 3 are also confirmed for future releases. As far as the TV shows are concerned, WandaVision will arrive on Disney+ in December 2020. The Falcon and the Winter Soldier will follow it next year along with Loki, What if…? & maybe even Hawkeye. Ms. Marvel, Moon Knight & She-Hulk will possibly arrive in 2022.