Television
Bucky's Suit in Falcon & Winter Soldier Season 2 Could Look Like This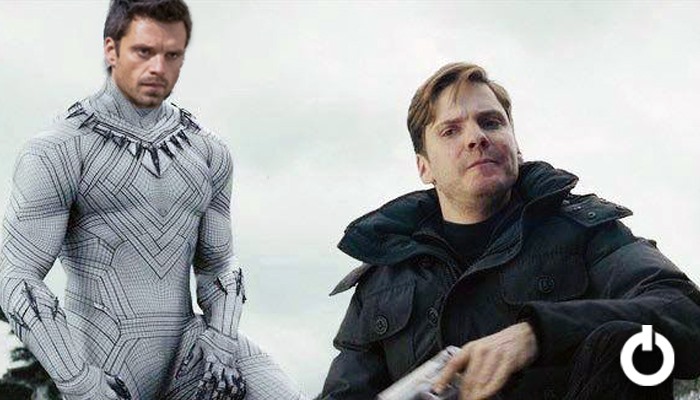 Bucky's Suit in Falcon & Winter Soldier:
The Falcon and the Winter Soldier is one of the upcoming Disney+ series that already has rumors springing up about a potential second season. Steve Rogers handed his shield to Sam Wilson. He may not be Captain America right from the beginning of his upcoming series, but we do believe that the mantle will be passed onto him by the time the first season comes to an end. But what about Bucky? Will he still be known as the Winter Soldier?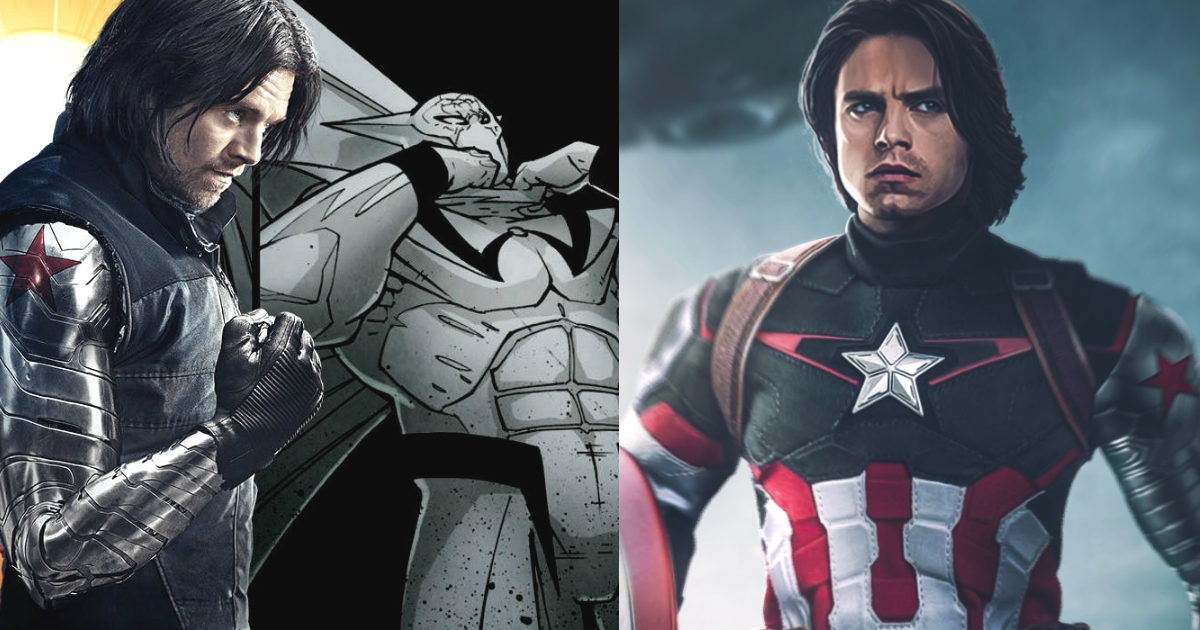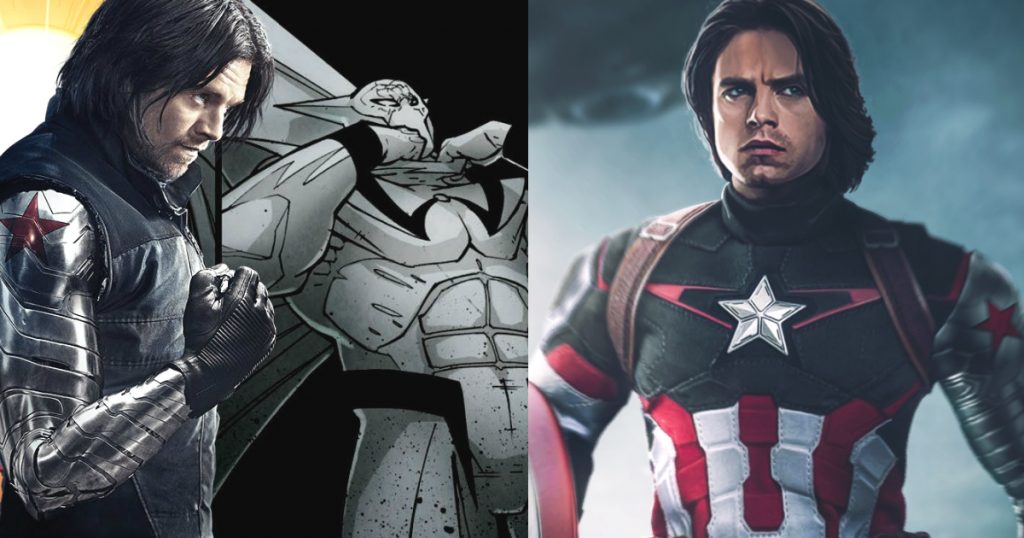 The Winter Soldier is his tag from the time when he was a brainwashed assassin working under Hydra. So, he obviously won't be sticking to that calling card since he is supposed to be on a redemption arc. We believe that Bucky would finally take on the new title given to him in Black Panther. In Season 2 (or at the end of Season 1), Bucky might go by "the White Wolf." In fact, the name of the series might actually be changed from The Falcon and the Winter Soldier to Captain America and the White Wolf.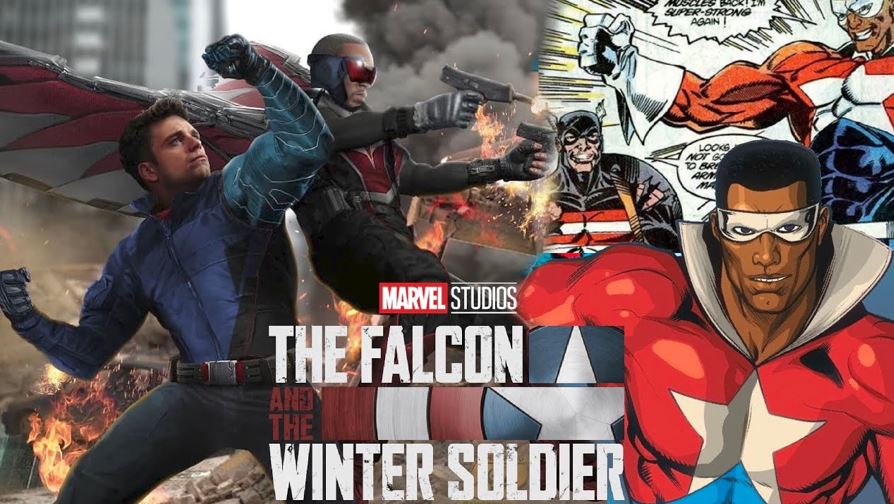 Recently, Sebastian Stan's stuntman, John Nania suggested that Bucky is far from being done with the MCU after Season 1. On The Screen Forum Podcast, John Nania said:
"I don't think the Winter Soldier is quite over within the Marvel universe, there's still a lot more to ride out on that one, and I look forward to being part of it."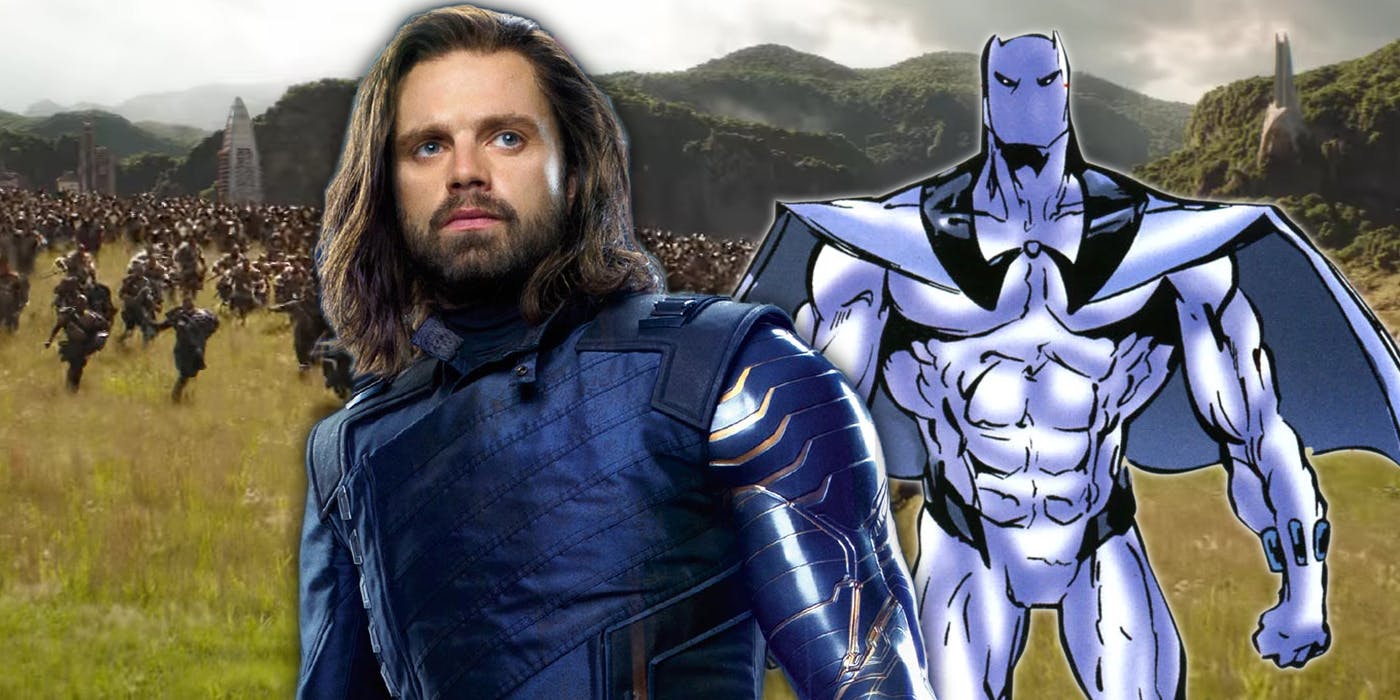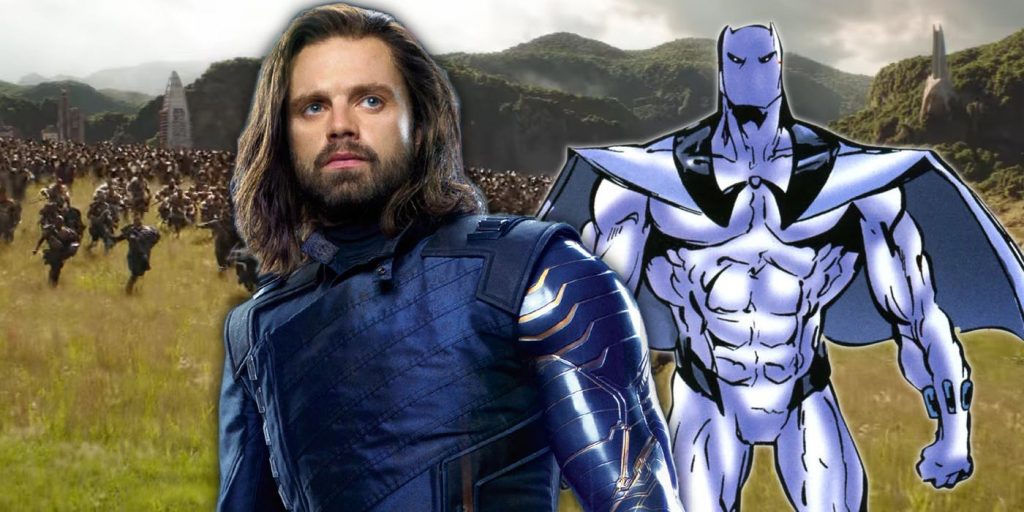 So, if Bucky's calling card will be the White Wolf, then he should also get a suit that expresses more of the White Wolf than the Winter Soldier. That's why, we've got a theory which suggests that either at the end of Season 1 or perhaps at the beginning of season 2, Bucky might go back to Wakanda. It could also happen in Black Panther 2, but we're not sure about that for now. It is just wild speculation on our part that Shuri might design a "White Wolf" Vibranium suit for Bucky. It may not be completely like a Black Panther suit because that is a mantle passed on to a warrior from generation to generation. But still, a proper "White Wolf" Vibranium suit would be a great way to move forward in The Falcon and the Winter Soldier season 2. And yes, the suit will still carry the Vibranium arm.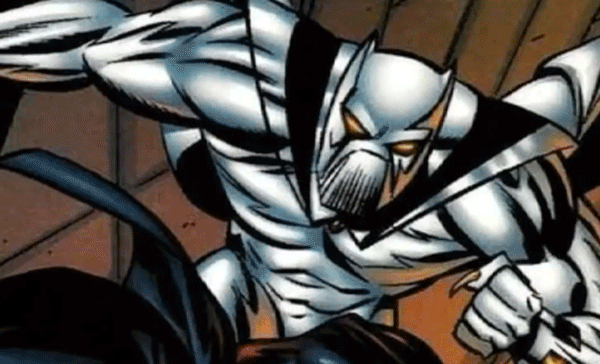 Let's wait and see if the theory about a Wakandan White Wolf suit comes true in the future. The suit changes in every new film and TV shows aren't just done to show the evolution of a character, but it is also done to sell more toys and merchandise. Falcon wearing a Captain America suit & Bucky wearing a White Wolf suit could certainly sell a lot of toys. So, that's also why we believe that Marvel may be giving Bucky a White Wolf suit in the future. After all, Sebastian Stan himself teased the "White Wolf" name tag through an Instagram story back when the production of The Falcon and the Winter Soldier was in its early stages. So, we cannot be way too off point with the aforementioned theory.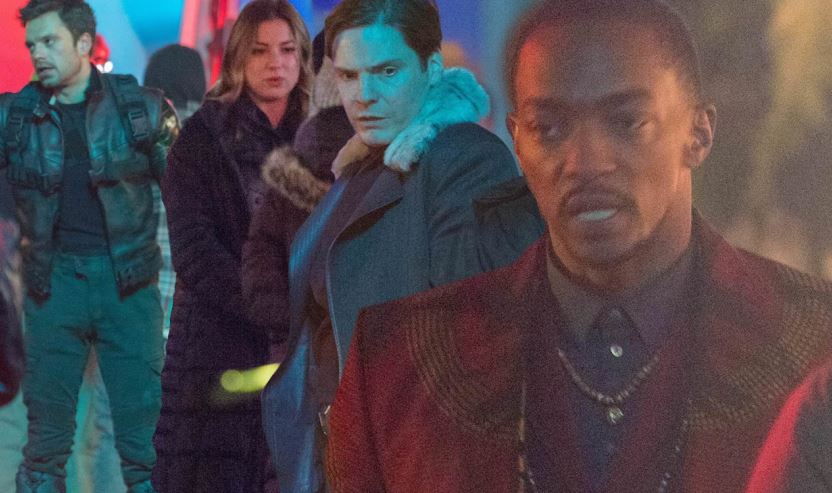 The Falcon and the Winter Soldier is soon going to restart production in Atlanta. And then it will move back to the Czech Republic in October and continue filming till November. That's confirmation enough for us to believe that Marvel's first MCU series will arrive in 2021. The Falcon and the Winter Soldier will be followed by WandaVision, Loki, What if…? & Hawkeye Ms. Marvel, Moon Knight & She-Hulk.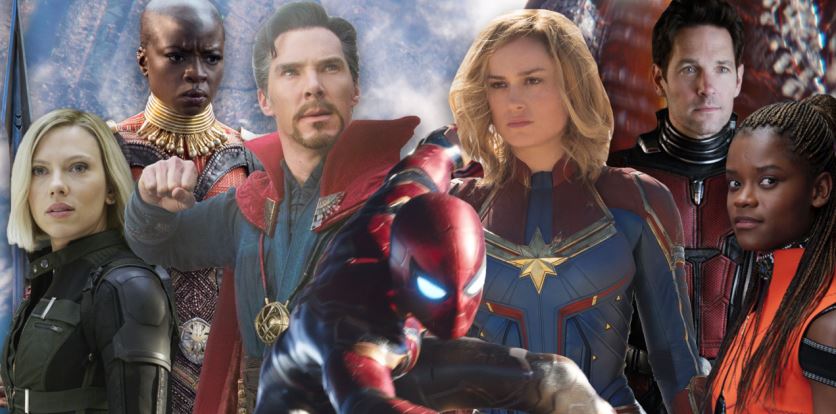 Here's how the movie schedule of Phase 4 & Phase 5 of MCU looks for now – Black Widow on November 6, 2020, The Eternals on February 12, 2021, Shang-Chi and the Legend of the Ten Rings on May 7, 2021, Marvel's Spider-Man 3 on December 17, 2021, Thor: Love and Thunder on February 11, 2022, Doctor Strange in the Multiverse of Madness on March 25, 2022, Black Panther II on May 6, 2022, and Captain Marvel 2 on July 8, 2022. Blade, Ant-Man, and the Wasp 3 & Guardians of the Galaxy Vol. 3 are also confirmed for future releases.