Television
Why Sacred Games is The Best Thing That Happened To Indian Television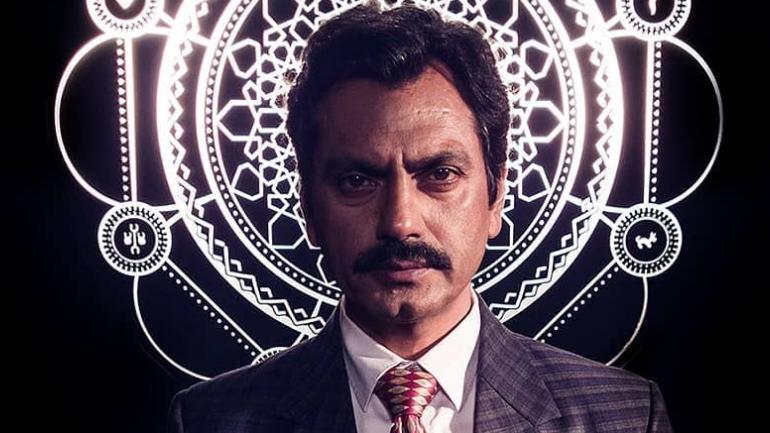 Sacred Games is The Best Thing:
30 seconds into the first episode and you know this show is for real. Hats off to Anurag Kashyap and Vikramaditay Motwane for creating such a masterpiece which has managed to change the face of Indian Television.
Apart from the stellar direction and the spectacular story, what makes this show special are the actors. Nawazuddin Siddiqui portrays the character of Ganesh Gaitonde, and we all know he can deliver when it comes to acting, apart from him, the actor that surprises us the most is none other than Saif Ali Khan who plays the role of Inspector Sartaj Singh. No one believed that Saif would stand a chance against Nawaz, but not only did he hold his own, he exceeded all the expectations.
The Supporting characters in this series shine brightly which makes the show even more exciting as it is not relying on the A-listers. Jatin Sarna who plays Bunty, Shalini Vasta (Kanta Bai) and Jitendra Joshi (Constable Katekar) steal the show from the Big-guns.
Sacred Games is based on the Books written by Vikram Chandra in 2006, who also helped with show along with other writers. The Screenplay is perfect as it holds nothing back and keeps the dark, thought-provoking and sadistic tone throughout the series without any fear. This degree of creative freedom was only possible due to Netflix as it does not adhere to CBFC.
Each episode ends on a cliff-hanger and raises more questions than it answers. This show is for all those people who are fed up with recycled Bollywood Masala movies and want to watch something fresh which involves Indian actors.
The Story has two multiple timelines, one revolves around Nawazuddin Siddiqui's character Gaitonde, which is directed by Anurag Kashyap and the other revolves around Saif's character Sartaj Singh, which is directed By Vikramaditay Motwane. Both these stories run parallelly and are intertwined perfectly.
The Story starts with Gaitonde when he calls Sartaj to tell him his story. Then begins the 'game' of cat and mouse when Sartaj realizes how big a deal Gaitonde is and decides to go for him. Soon, Sartaj realizes he is a part of a conspiracy which is bigger than everyone.
Sartaj fights with his own emotional baggage throughout the series. His life takes a turn for the worst when he refuses to give a false statement in court to protect corrupt police officers. Sartaj is an emotionally unstable policeman who has nothing except his mother to live for.
After Gaitonde's phone call, Sartaj's life becomes a total mess as now he has only 25 days to save the city in which he and a million other people live in. So, he joins forces with Anjali Mathur, a RAW agent played by Netflix India's poster child herself, Radhika Apte, who is, needless to say exceptional in her role.
This show has the potential to compete with internationally acclaimed series' across the world. We are not comparing it to Breaking Bad or The Wire, but it definitely has the potential to reach those heights in the future.
Talking about the negatives, there are some things which some people would not be very keen about. The show talks symbolically, which can put off some viewers who just want to pass some time without giving 100% as this show demands your full attention. So, this is not a casual watch.
Apart from that, the bold route which the show takes can upset some sensitive viewers who have strong views about society or religion. But, one of the main reason for this show's success is due to this bold narrative as we needed this type of show to break the shackles which restrict the creative flow in the entertainment industry, especially in India.
There have been some good shows in India in the past, but the reason Sacred Games holds the most importance is due to fact that it had a huge cast and capital behind it. Now, filmmakers will not hesitate into making more such shows as now they have found an audience for it.TV is now not just to watch cricket or soap operas.
As the trailer for the 2nd season just dropped, the hype just got real. In the end, we would just like to ask you one small thing. "Bhagwan ko Maante Ho?"