Indian
CBSE Datesheet For 10th & 12th Board Exams 2020 Out
The Central Board of Secondary Education (CBSE) has just now announced the CBSE datesheet of Class 10 Board exams of north-east Delhi on Monday. The date sheet for CBSE Class 10 date sheet along with the dates of CBSE Board exams for Class 12 has been released. The exams that could not take place earlier due to the lockdown will now be held from July 1 to July 15. Students can visit CBSE's official website cbse.nic.in for details on the CBSE Board Class 10 date sheet.
The HRD Minister Dr. Ramesh Pokhriyal tweeted on Saturday:
CBSE is taking into consideration some additional technical aspects before finalizing the date sheet of board exams, due to this, the datesheet of class 10th and 12th examination to be held today at 5 pm is now announced by Monday (18-05-2020),"
Earlier there was a fake WhatsApp message that claimed to be the datesheet of CBSE Class 10 & Class 12 examination has been circulating on social media. The education minister had earlier announced that the remaining 29 papers of the CBSE board exams would be conducted between July 1 to 15, 2020.
Related Tags:
CBSE, CBSE Board Exam, CBSE Exams 2020, CBSE Class 12 Exam Date, CBSE 12 Exam Datesheet 2020, CBSE Board Exam Date 2020, CBSE Exam Date Sheet 2020, CBSE 12th Exam Date Sheet 2020, CBSE News, CBSE 12th Board Exam Time Table 2020, CBSE Class 12 Date Sheet 2019 Science Stream, CBSE Improvement Exam 2020, CBSE 12th date sheet 2020, CBSE new 12th Exam Date 2020, cbse.nic.in
Given Below is the Datesheet
Also Read: Success-principles-education-through-leadership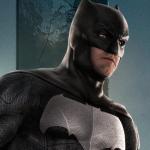 He's the General Manager and Sr. SEO Executive at QuirkyByte. A Tech and gadget enthusiast who loves experimenting with things and is always in a hunt for learning something new, something creative!