Movies
Chris Hemsworth Kicks Ass in the First Trailer of Netflix's 'Extraction'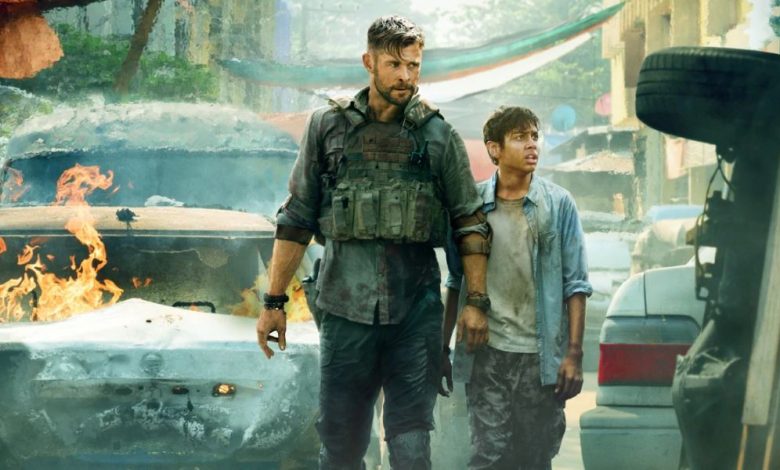 Netflix is going to make our April awesome as they're finally bringing us the Chris Hemsworth starrer movie, Extraction. The movie was shot back in 2018. Netflix really took their time in putting the film on their release schedule. The quality of Netlix movies just keeps getting better and better and the first trailer of Extraction just proves this point. Without any further ado, here's Netflix's 'Extraction' first trailer:
Stuntman turned director, Sam Hargrave is really delivering some top notch action in this movie. The fact that it is produced by Joe & Anthony Russo also helps the case of the film. Chris Hemsworth plays a Black Market Mercenary called Tyler Rake. He is described as a man who is "physically brave but an emotional coward." But he must "come to terms with his identity and sense of self" as he attempts to liberate a kidnapped son of the biggest drug lord in India (Pankaj Tripathi) while redeeming himself from the deeds of his dark past.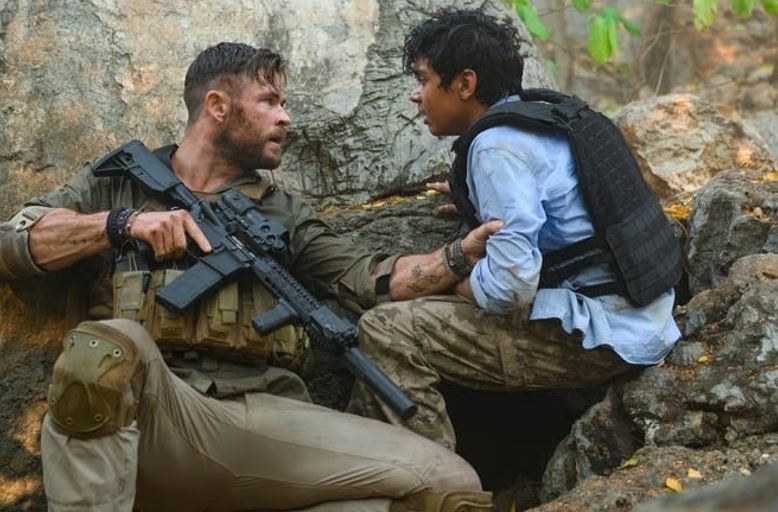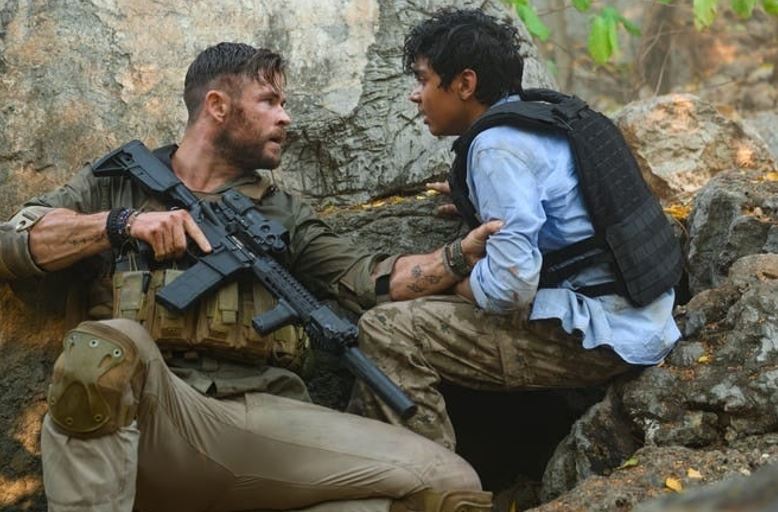 As the trailer suggests, the kidnapping has been orchestrated by the biggest drug lord in Bangladesh and it is the job of Tyler Rake to save the innocent kid who gets kidnapped. So, basically Rake is caught up in a fight between the drug lords of India & Bangladesh. The film was originally called Dhaka, and now we know why. It is easy to understand why the title also got changed. The theme is actually more about the Extraction & hence, the new title fits right in.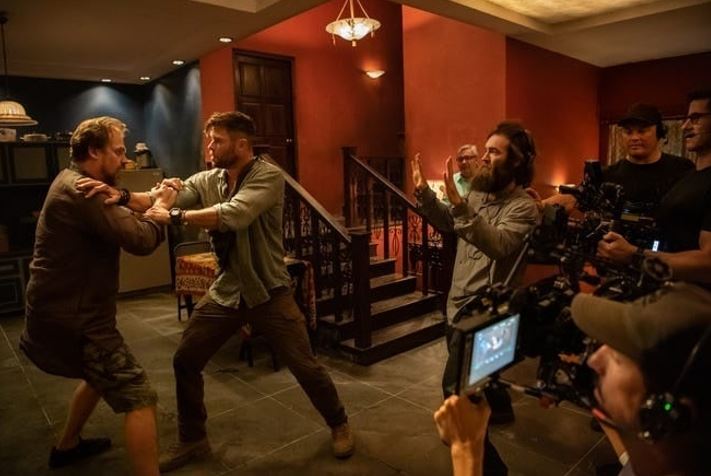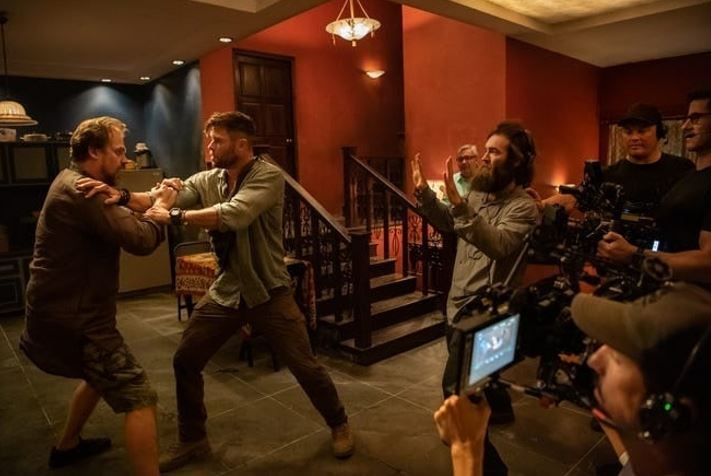 Chris Hemsworth isn't the only Marvel actor in this film as the upcoming Black Widow movie actor David Harbour (Alexei Shostakov aka Red Guardian in Black Widow) is also playing a character in the film. While the trailer seems to suggest that Hemsworth & Harbour our allies, we've got an exclusive photo from that was released by USA Today showing the two big buys taking each other on. So it is likely that Harbour's character might turn out to be a bad guy.
Along with Hemsworth & Harbour, there are some great Indian actors involved in this movie as well. These actors include – Manoj Bajpai, Pankaj Tripathi and Randeep Hooda. All three of these are known for their roles in Bollywood movies and other Netflix & Prime originals. Now they get to portray their talents in a Hollywood movie, which is pretty good.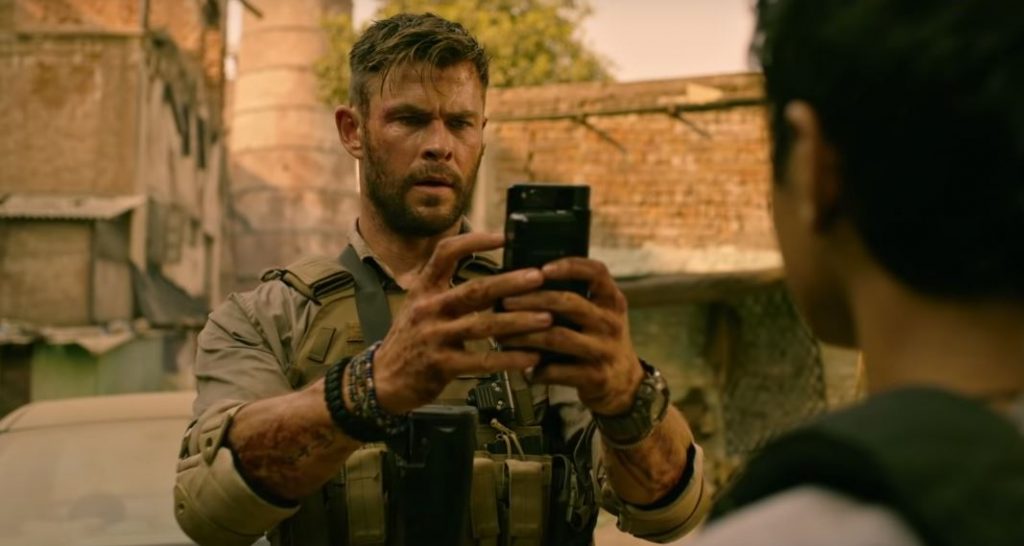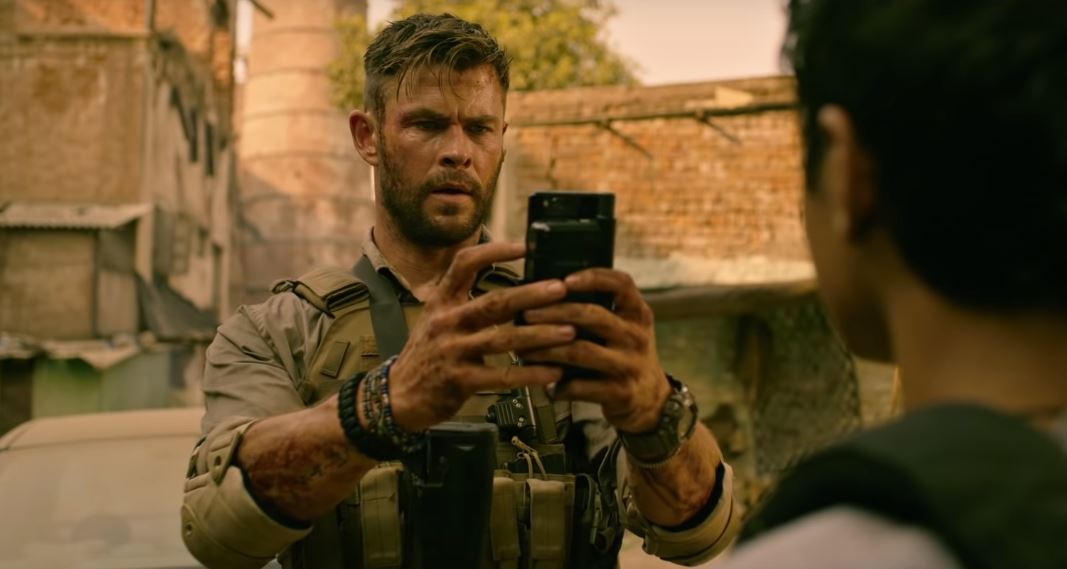 Chris Hemsworth has a pretty rugged look in this film. Director Hargrave told USA Today how they tried to give Hemsworth a pretty dirty look. He said:
"We tried to make him dirty and bloody and (added) stubble and a beard and just beat him up. But it seemed like the more dirt and blood we put on him, the more handsome he was. So we failed there."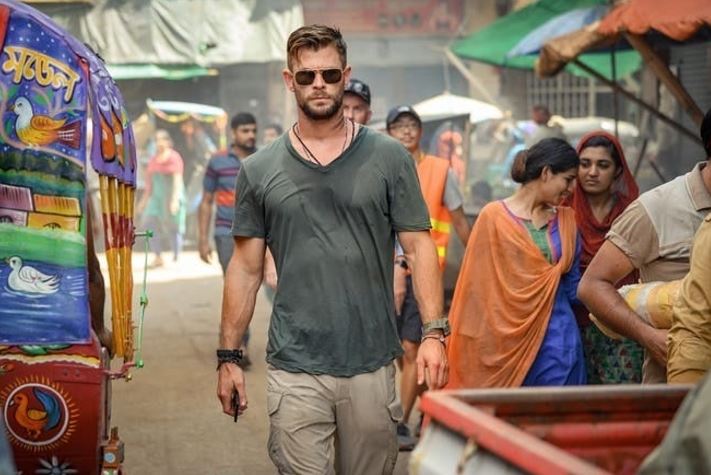 Well, Hemsworth does look pretty amazing. This film will only add to the list of amazing roles he has played till now. Netflix's Extraction arrives on April 24. Here's the official Synopsis of the film:
"A black-market mercenary who has nothing to lose is hired to rescue the kidnapped son of an imprisoned international crime lord. But in the murky underworld of weapons dealers and drug traffickers, an already deadly mission approaches the impossible."
I just have the biggest passion for everything cinematic! I want to share this passion with everyone through my writing about Hollywood Movies and TV. Other than that, I am a big sports fanatic and enthusiast. I'd like to write about my favorite sports as well some day.