Movies
Every Highly Anticipated Show and Movie Coming to Amazon Prime this May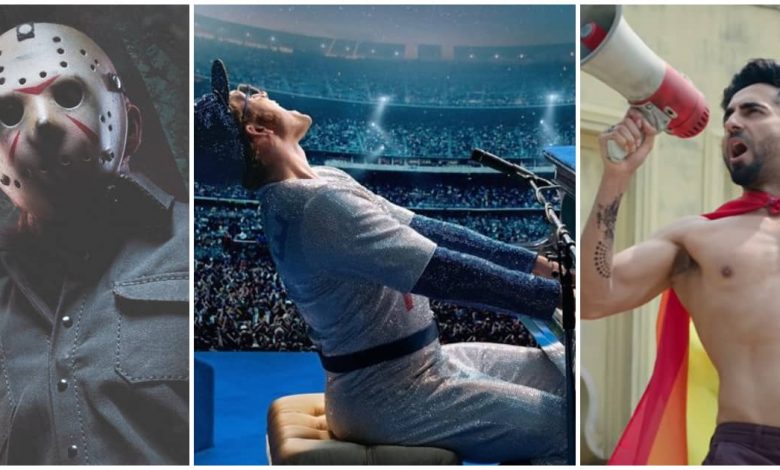 Amazon Prime is bringing some of the best there is to entertainment this May. And if you love science fiction, horror, action, drama, comedy, adventure, or any other genre for that matter, there is something for you in this list to latch on to. Presenting – Every Highly-Anticipated Show and Movie coming to Amazon Prime this May!!
Friday the 13th Part 3 and 4 – May 1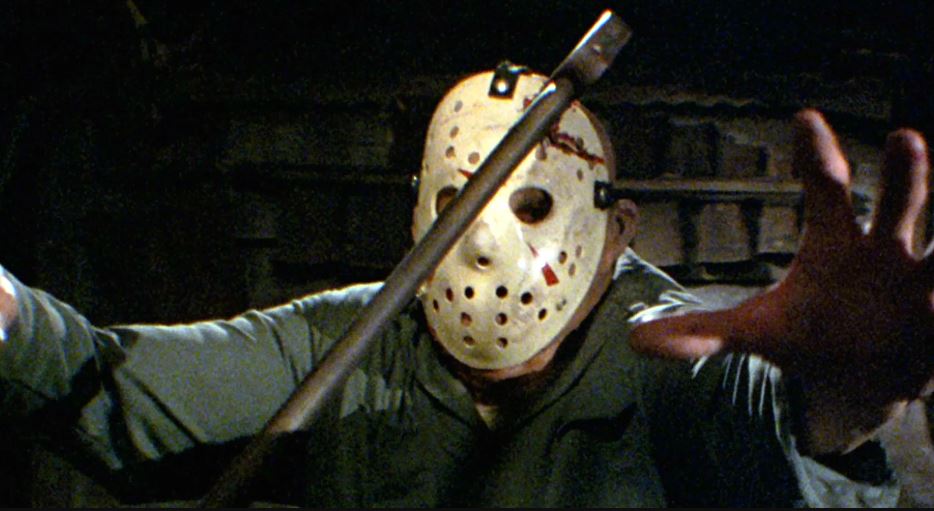 Slasher movies are making a comeback next month. Netflix is releasing several horror movies and Amazon Prime is in tow as well. Amazon has got its hands on the Friday the 13th Series. They are about to release Part 3 and Part 4 of the movie franchise. It tells the story of nearly immortal serial killer Jason Vorhees as he terrorizes people and goes on a killing spree. Friday the 13th: Part III was released in 1982 and did so well that it became the highest-grossing horror movie released that year. It was the overall second highest-grossing movie of that same year, replacing E.T: The Extra-Terrestrial for the number 2 spot. Friday the 13th Part 4 or Friday the 13th: The Final Chapter was released in 1984, which shows Jason returning from the dead and going back to Camp Crystal Lake for another round of blood-shed.
House of D – May 1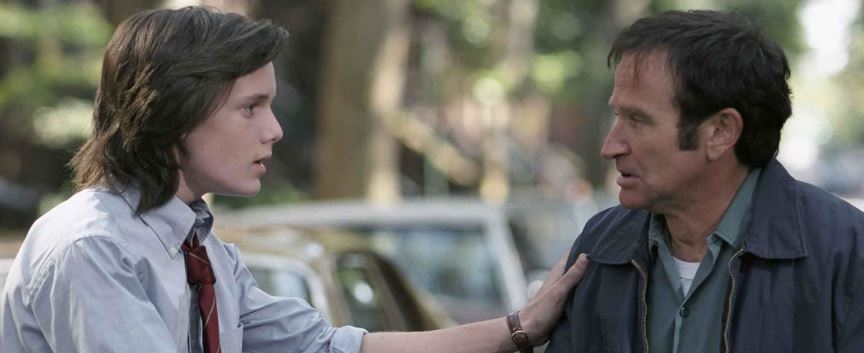 David Duchovny of The X-Files fames and the legendary Robin Williams star in this epic coming of age drama. The film also stars the late star, Anton Yelchin, in a major role. David Duchovny plays Tom Warshaw, a wandering Bohemian artist who is trying to make sense of his life and inspired by his 13-year-old son, decides to travel to Europe. Life over-burdens Tom with many problems. His son is a reckless class clown and prankster that always get him in trouble. Tom's mother is still in shock from the death of his father. David Duchovny's character finds new meaning in life after experiencing some life-changing events right in the heart of the French Capital. The movie bombed at the Box Office but has developed a stead-fats fan following.
The Hustle – May 7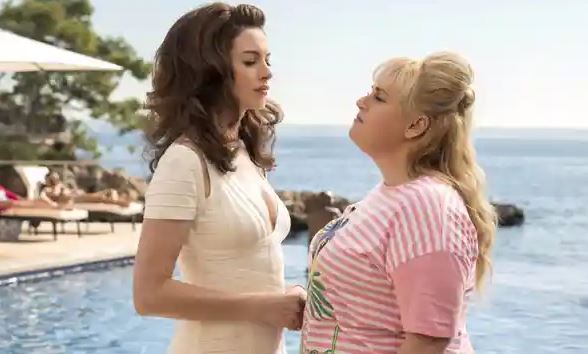 The Hustle is an American Buddy Comedy Production. It is a remake of the 1988 movie Dirty Rotten Scoundrels but with a feminine twist. Josephine Chesterfield is a suave, sexy, and beautiful woman who uses her charm and guile to make a fool out of rich. Gullible men and swindle money out of their accounts. Penny Rust is the polar opposite of Josephine Chesterfield. She is reckless, not that suave, and certainly cannot use her charm to entrap gullible men. But she still shows talent at swindling money and thus Josephine strikes a deal with her. Together they form a team for their biggest score yet – a super gullible and naïve tech billionaire living in Southern France. Can the unlikely duo manage to pull this off?? It is one of the most unlikeliest of combos.
The Goldfinch – May 8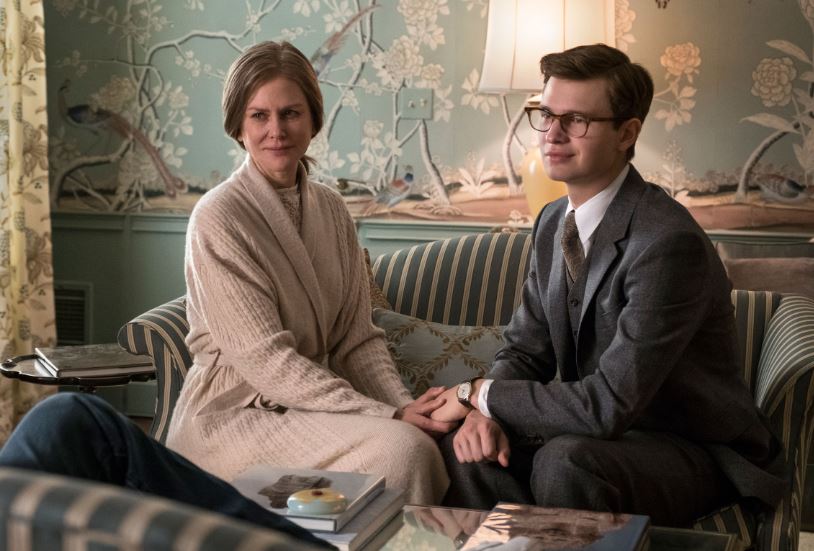 All the streaming services are scrambling to make book adaptations these days. Netflix is going for the web-series route with Into the Night. Amazon Prime is looking to make live-action adaptations of popular new age novels. The latest in line is The Goldfinch, a movie based on the novel of the same name written by Donna Tartt in 2013. The Goldfinch is a story of loss and how a person comes to terms with it. It entails the tale of Theodore Decker, who lost his mother in the New York City Metropolitan Museum of Art bombing when he was just 13 years old. The tragedy is enough to set his life on a collision course. Through his journey, Theodore experiences guilt, grief, and finds solace in love. But redemption and salvation comes to him from the strangest of sources – a painting that survived the bombing that day, a painting of r a bird chained to a perch.
Shubh Mangal Zyada Savdhan – May 8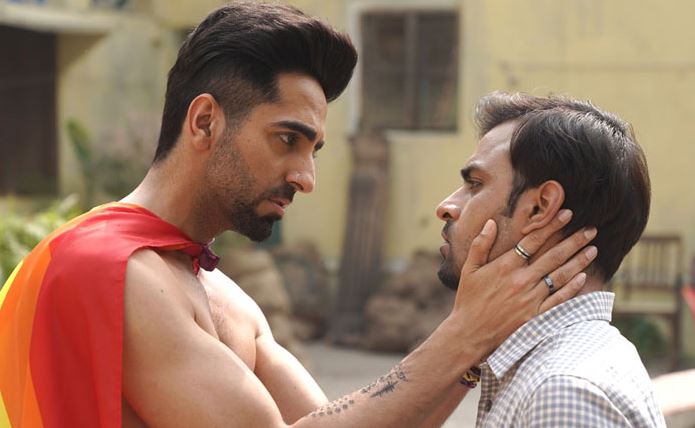 This is a total Indian production so expect a lot of songs and musical numbers in between. It is also one of the first-ever comedy movies of Bollywood to explore the element of homosexuality. Homophobia is still rampart in many parts of India and this movie addresses it in full swing. Two men are in love. One of them is getting married because of familial and social pressure. The other guy wants to let him know that expressing your love, no matter what society thinks of itl, is always the right thing to do. Shubh Mangal Zyada Saavdhan is filled with laughter, comedy, and a good social message for the masses in equal amounts. It is also more or less a sequel to Shubh Mangal Saavdhan, which also dealt with another important social stigma related to Erectile Dysfunction, released a few years earlier.
Seberg – May 15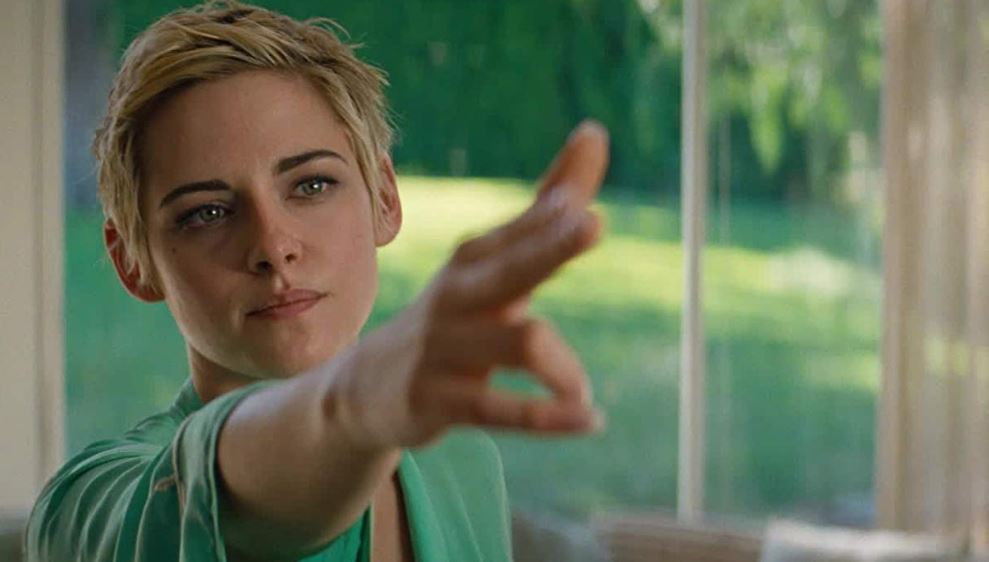 What would you do when you realize that the government is keeping numerous tabs on you, spying on you, and keeping an eye on you wherever you go and they are doing it because you decided to do the right thing? It is the era of the American Civil Rights movement. Kristen Stewart plays Jean Seberg, a New Wave Actress of French Origin who has connections and is involved with the Black Panther movement. As a result of her past adventures, the Government of the United States tasks the FBI to always monitor her movements. But it soon goes out of hand. The FBI starts harassing her and it takes a toll on Seberg's personal and professional life. It is a story of how too much government authority can destroy a person's privacy, something that is of vital importance nowadays.
The Last Narc Season 1 – May 15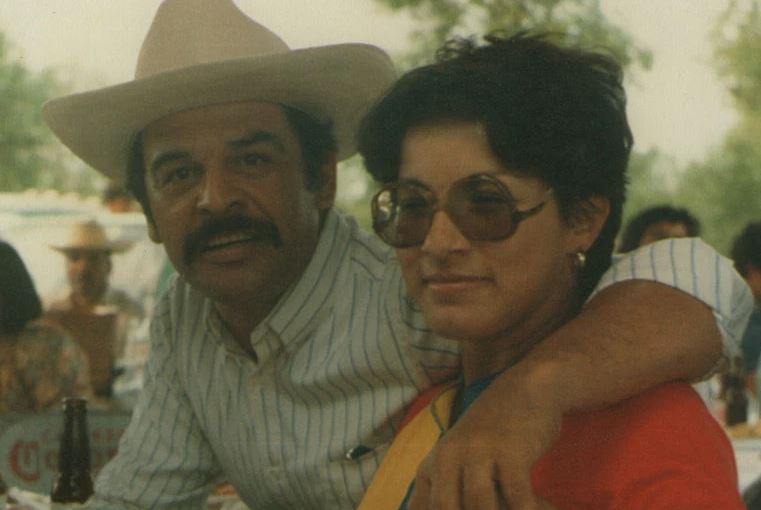 Looks like Amazon Prime is taking a pot shot at Netflix with this new web series. The Last Narc is a documentary that is supposed to reveal true facts regarding the 1985 kidnapping and brutal murder of DEA Agent Enrique "Kiki" Camarena. It is basically Amazon Prime trying to redo Narcos but with the angle of non-fiction. The series tells the story of how the DEA Agent sacrificed everything to get into the heart of a dangerous international drug cartel, how he was vital in helping the United States dismantle major drug trafficking operations, and how the very organization he worked for betrayed him at the last moment and left him to die. It is supposed to "peel back the layers of truth and propaganda" to show the viewers the actual story, not the fictional one.
Homecoming Season 2 – May 22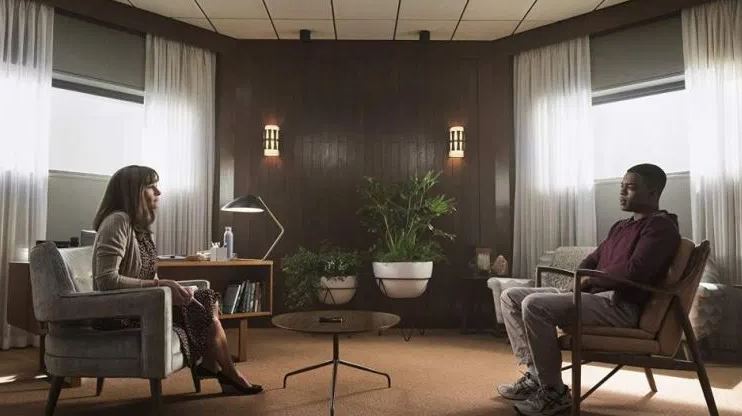 Homecoming is Julia Roberts' first foray into Regular Small Screen Entertainment. It stars her in the lead role as Heidi Bergman, a caseworker who is an employee at the Homecoming facility. The Homecoming Facility is used to help soldiers returning from war transition into normal civilian life. But due to some mysterious circumstances, she leaves the facility and moves to a small town along with her mother, where she now works as a waitress. Many years later, the Department of Defence approach her with several questions regarding why she left the facility. It is then we realize that Homecoming is not a regular drama series but a full-blown psychological thriller.
Rocketman – May 22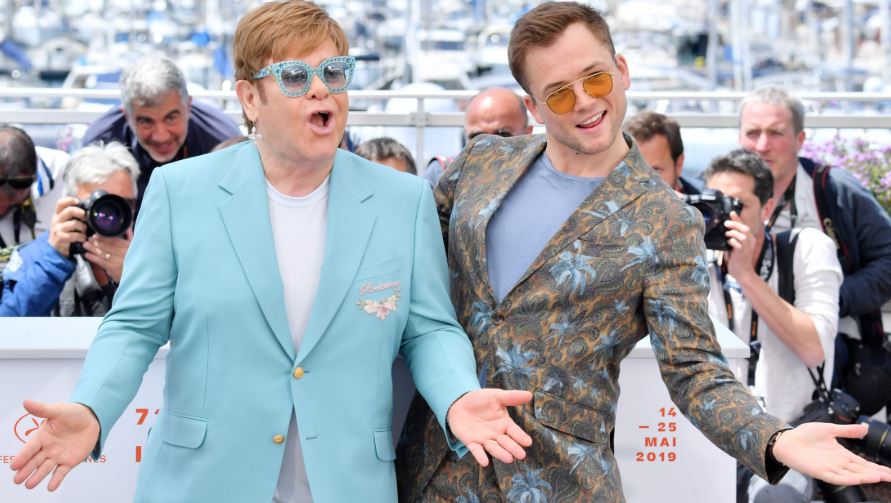 If you Love Elton John, you will want to see this. Rocketman is the story of how a wayward man became an international music sensation. Young Reginald Dwight wanted to become something great. He wanted to be in show business. Changing his name to Elton John against everybody's wishes, he joins forces with singer-songwriter Berne Taupin to become one of the greatest musical duos in the history of the Entertainment Industry. Rocketman shows us how a shy and reclusive piano maestro transformed into an extroverted legend throughout his formative years in the 1970s and 1980s.
The Vast of Night – May 29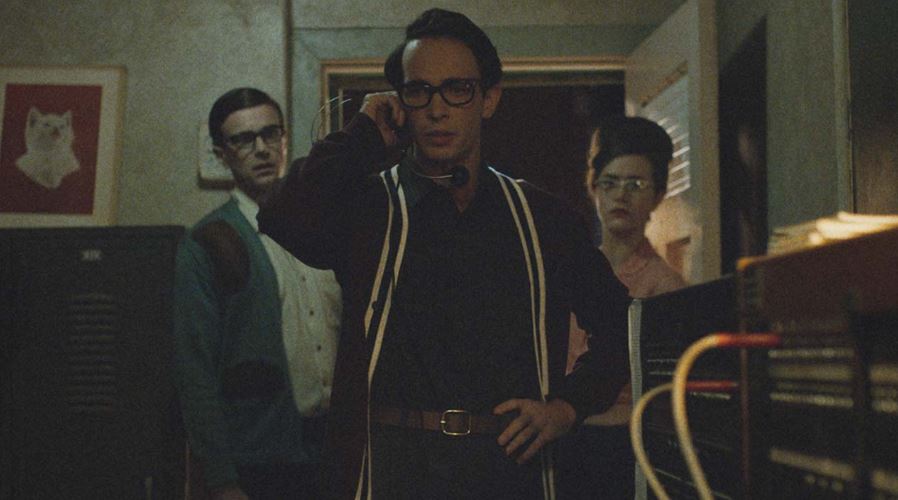 When The Vast of Night premiered in 2019, the movie got numerous accolades, including the Best Slam Dance Award for Best Narrative Feature in a Movie. The movie is made in a Twilight Zone-style manner. The story is itself framed as an episode of paradox Theatre, which explains its peculiar cinematography and direction. Set in the 1950s, it tells the story of two ordinary radio switchboard operators who discover a mysterious frequency and on further investigation, realize there is more to it than what meets the eye. The Vast of Night falls into the genre of Experimental Horror.