Movies
Alternate Look for Captain Marvel, Black Panther and Doctor Strange Revealed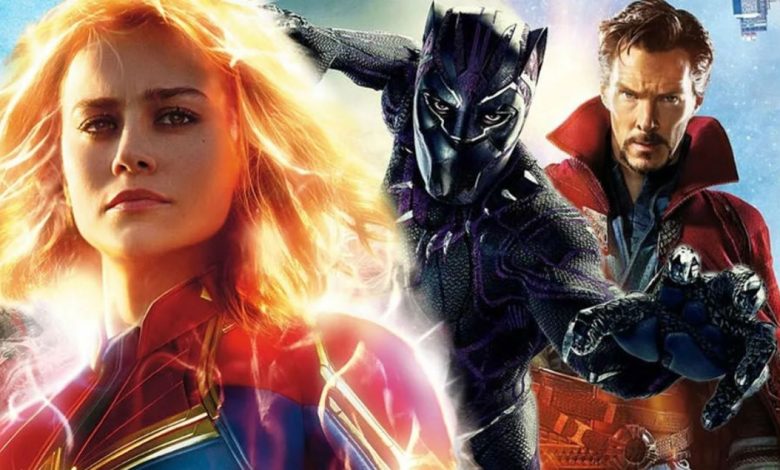 Captain Marvel & Black Panther will be the next leaders of the MCU, along with Doctor Strange obviously. Out of these 3, it's Doctor Strange who actually deserves the leadership role, but all three of these characters are going to have a prominent role to play in taking the MCU forward. Their roles in Endgame were minimal, but now it is just going to be them hogging the space left by Captain America, Black Widow & Iron Man. Their characters are going to evolve with their coming sequels. We've already seen Captain Marvel & Black Panther go through a couple costume changes, and now they are going to get new ones in the next outing as well.
Talking about costume changes, we've got a few unused designs for Doctor Strange, Captain Marvel & Black Panther. I believe you've already seen the one shared by Andy Park. It actually looks quite amazing and is definitely a nice spin on the Red, Blue and Gold. Instead of the sash, it has a sort of Ms. Marvel like cape. Even though this is nice, we can't complain about the 2 new suits we actually got for Captain Marvel in Endgame. Moving on, here's an alternate look at Black Panther's helmet.
Concept artist Ryan Meandering has shared this unused art piece. Angela Bassett recently teased that we will see a new suit in Black Panther 2. Perhaps this unused look could be adopted. It'd be really interesting to see how Shuri will top the suit she made for Black Panther earlier. The previous suit was already quite unbeatable as it involved a combination of Vibranium, Nanotech and Kinetic energy attacks. The only way a new suit could be upgraded is with adding a cloaking device to the suit that makes it invisible, or through adding jet packs to the suit. That's because these are the only 2 things Panther can't do. Anyway, Ryan Meandering has also shared an unused look of Doctor Strange. Take a look:
The Eye of Agamoto being right under the neck is actually a nice look. But it isn't very practical. But the rest of the costume looks pretty awesome. Doctor Strange hasn't had a costume change in his 4 appearances. Only his Yellow gloves have gone on and off. So we'd like to see a new look for Doctor Strange in Doctor Strange in the Multiverse of Madness. Along with Black Panther, Captain Marvel & Doctor Strange, we've got a bonus concept art for Red Skull which looks pretty awesome as well. Take a look:
This is a look that should be used upon Red Skull's return after Endgame. I do feel that he should definitely find his way back to Earth somehow. His job as the Guardian of the Soul Stone is done and it'd be amazing if Red Skull is explored further even without Steve Rogers. It'd be amazing if the end of The Falcon And The Winter Soldier teases Red Skull for the second season.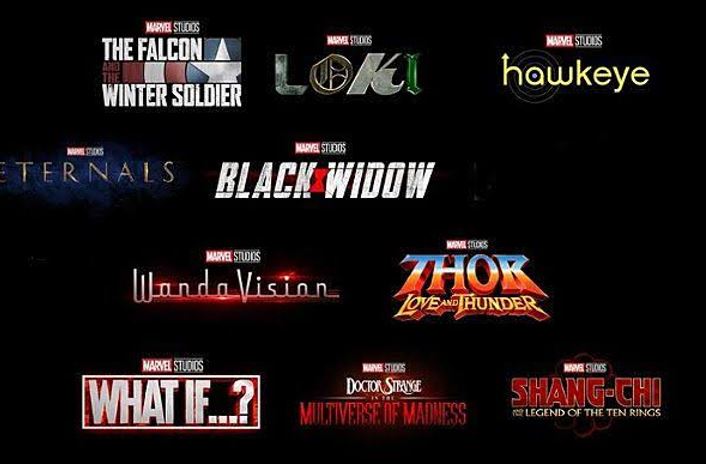 Black Widow is going to kick off the future slate. Here's how the rest of the Marvel Phase 4 slate looks like – The Falcon and The Winter Soldier in August 2020 (could be pushed), The Eternals on November 6, 2020, WandaVision in December 2020, Shang-Chi and the Legend of the Ten Rings on February 12, 2021 (will be delayed), Doctor Strange in the Multiverse of Madness on May 7, 2021, Loki in Spring 2021, Spider-Man 3 on July 16, 2021, Ms. Marvel in 2021, What If? In Summer 2021, Hawkeye in Fall 2021, and Thor: Love and Thunder on November 5, 2021. Following these are Moon Knight and She-Hulk. Black Panther 2 has been scheduled for May 6, 2022. And 7 other unannounced films have release dates for 2022 & 2023.