Television
Alison Brie's Comments on She-Hulk Almost Confirm that She's Playing the Role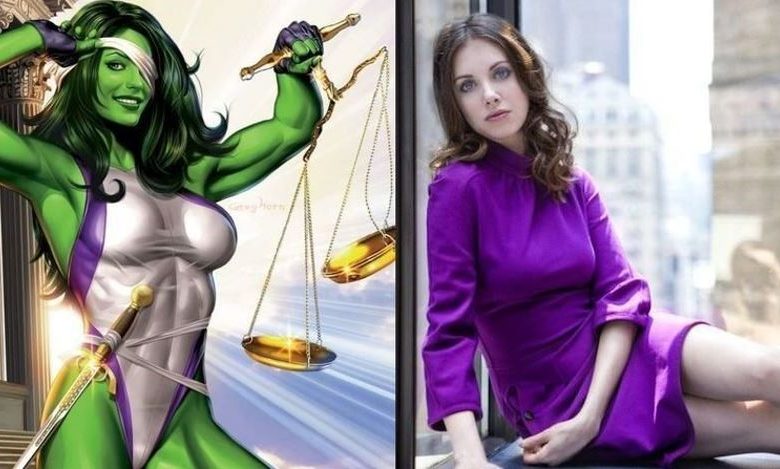 Alison Brie's Comments on She-Hulk: 
The She-Hulk series will begin production within a few months, so that means the casting of the show should be on right now. This series was announced as a part of the Phase 4 back at the D23 Expo, but an upcoming exclusive Disney+ discussion event will reveal the release date and the status of the series. It will most likely be counted as a Phase 5 series because there's no space to release it in 2022. Anyway, a recent rumor suggested that Marvel is looking for an Alison Brie-type actor for the role of Jennifer Walters.
[adinserter block="1″]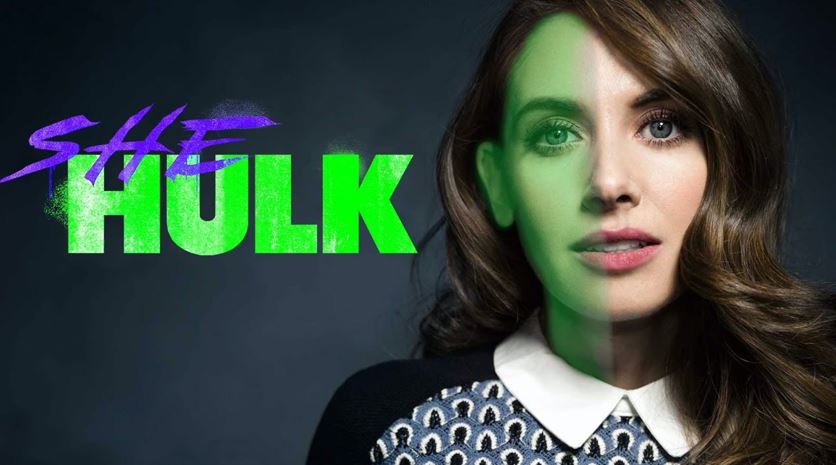 The casting details of Jennifer Walters were – "Also known as Jennifer Walters, She-Hulk is a lawyer, and cousin of Bruce Banner, whose emergency blood transfusion from Bruce empowers her with Hulk-like abilities." Alison Brie could definitely play a potent & tough lawyer, and She-Hulk was always going to be done through CGI, so we'd be fine with Brie taking on the role of Bruce Banner's green cousin. But what does Brie herself think about it? Has she spoken to Marvel yet? She did make a few comments upon playing She-Hulk when she was asked by James Corden at "The Late Late Show with James Corden."
[adinserter block="2″]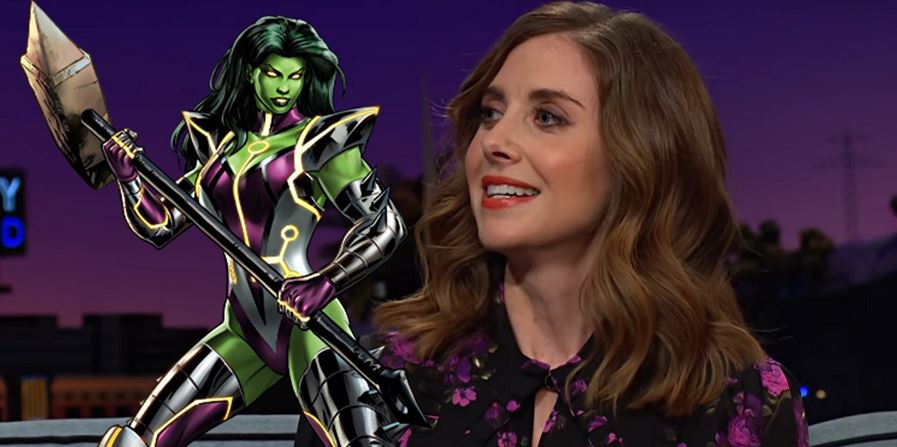 Here's how the conversation between the two went:
Corden – What did you think of this [She-Hulk twitter trend] and when did you find out?

Brie – I don't really go on Twitter anymore. So I didn't really realize it was such a trending thing, but I woke up to a lot of Instagram posts of side-by-side pictures of me and She-Hulk, which I just thought, 'cool.' And then that quote about an 'Alison Brie-type,' which honestly, I found very exciting because for years I've auditioned for the 'Anne Hathaway-type' or the 'Zooey Deschanel-type.' I was like very flattered to be my own type for somebody else.

Corden – But did you go, 'Hang on a minute, I'd like to play the She-Hulk'?

Brie – I made some phone calls and we'll talk about it later.

Corden – Did you really?

Brie – No.

Corden – Did you not want to play She-Hulk?

Brie – I find it interesting.

Corden – I'm now absolutely convinced that you're playing She-Hulk.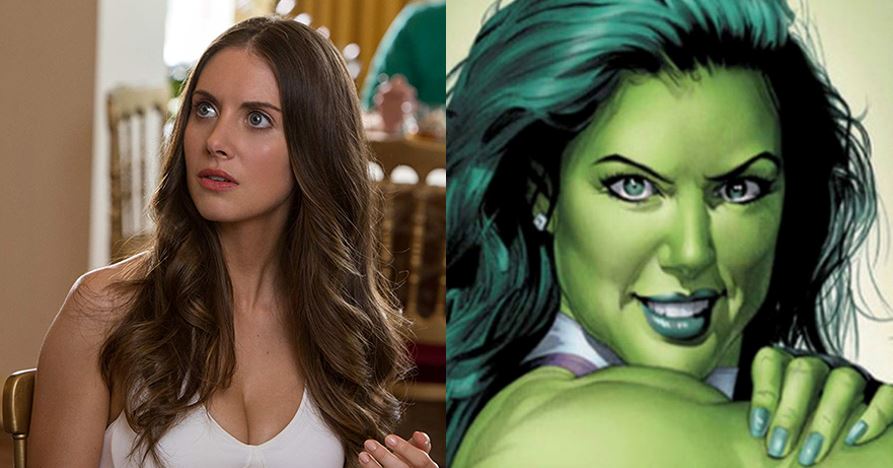 While the conversation ended with a big laughter and no real conclusion, it does seem like Brie has had a chat with Marvel. As mentioned above, there's a Disney+ discussion event coming in less than 10 days and Marvel Studios has a Marvel Disney+ presentation to make over there. So, the official announcement of Alison Brie playing She-Hulk could be made over there along with a few other major details about the show. Keep in mind, this presentation will only be about the Disney+ shows and not the films.
[adinserter block="3″]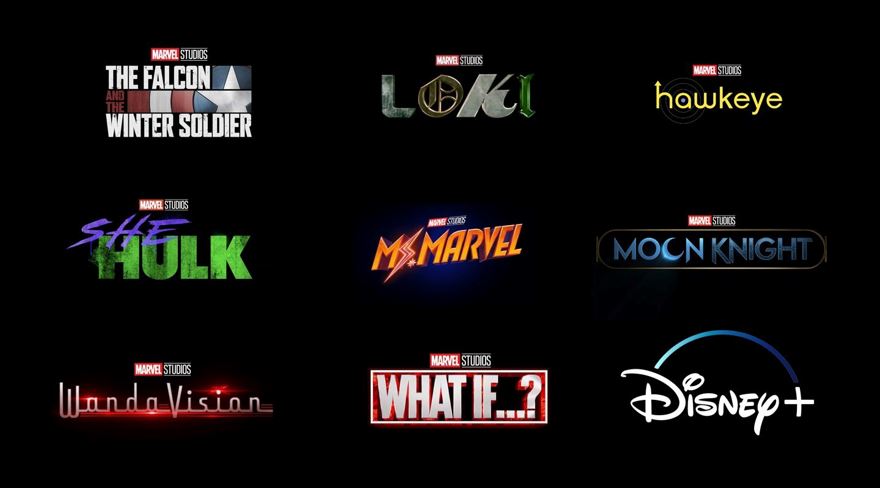 Obviously, the big talk will be about The Falcon and the Winter Soldier, WandaVision & Loki since these are the first 3 shows hitting the streaming service. Rest, we're probably gonna get to know about the release dates of these shows. Since WandaVision has been pulled for an early release in December 2020 this year, Loki is supposed to be pulled early as well. Loki might hit the streaming service in February 2021 or March. Followed by that should be Ms. Marvel, What if…?, Hawkeye, She-Hulk & Moon Knight.
[adinserter block="4″]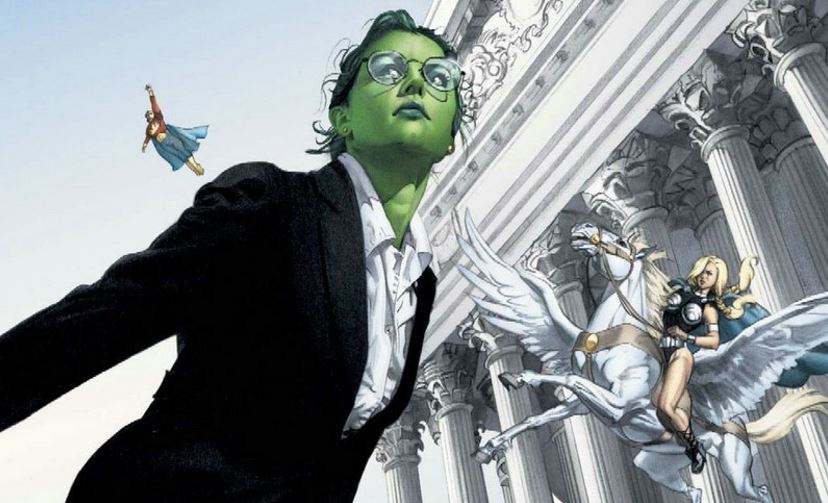 Since Moon Knight & Ms. Marvel are also going to begin production this year, we might find out that who will be cast as those characters as well. It was CNBC writer Daniel Ritchman aka DanielRPK who broke the news about Marvel wanting an Alison Brie like actor to play Jennifer Walters. And now that Brie has made a comment about it, let's just hope that it is going to be true. People have also wanted Gina Carano to play the role, but we have to keep in mind that Marvel always knows better! They've never miscast any actor for any character, and we should keep trusting them. All in for Brie?
[adinserter block="51″]