Movies
First Reactions of Birds of Prey Call it a Violent & Hilarious!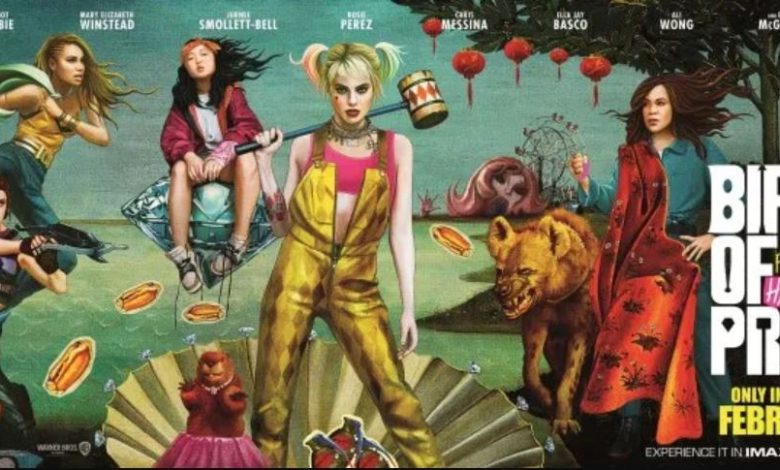 Birds of Prey: First Reaction
Birds of Prey (And The Fantabulous Emancipation of One Harley Quinn) is the first-ever Female Team Up Superhero movie. Although it isn't your typical Avengers-esk team up. But one thing has been assured. DC fans are going to have a complete blast in this female-led R-Rated adventure featuring Harley Quinn (Margot Robbie), Black Canary (Jurnee Smollett-Bell), Huntress (Mary Elizabeth Winstead), Renee Montoya (Rosie Perez) & Cassandra Cain (Ella Jay Basco). The first viewing of the film has happened and now we know why WB was so confident for this movie. Here are the first reactions to the film:
#BirdsOfPrey is a lot of fun and violent as hell. The Birds are so entertaining and distinctly different from each other. Ewan McGregor is so sinister and often hilarious. pic.twitter.com/4scxbS6GwT

— BD (@BrandonDavisBD) January 29, 2020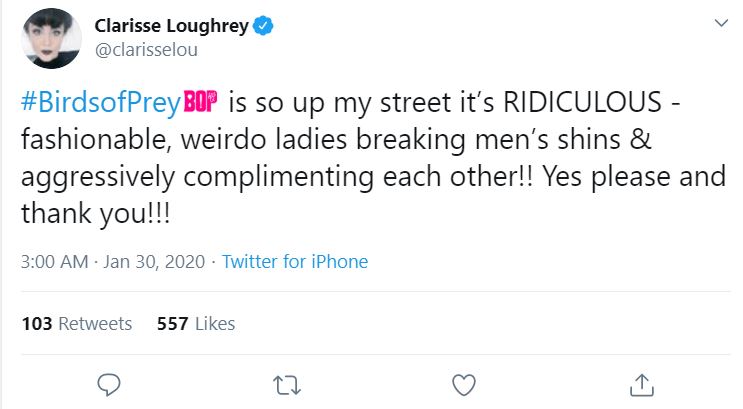 Just saw #BirdsofPrey and am happy to report that it's my favorite modern DC movie yet. Like Shazam, it carves its own path with totally unique aesthetic, action, and tone. Margot, Ewan and all the rest are 100% fantabulous. Why aren't there more roller skate action scenes?? pic.twitter.com/BDipKiB0qU

— Mike Rougeau (@RogueCheddar) January 29, 2020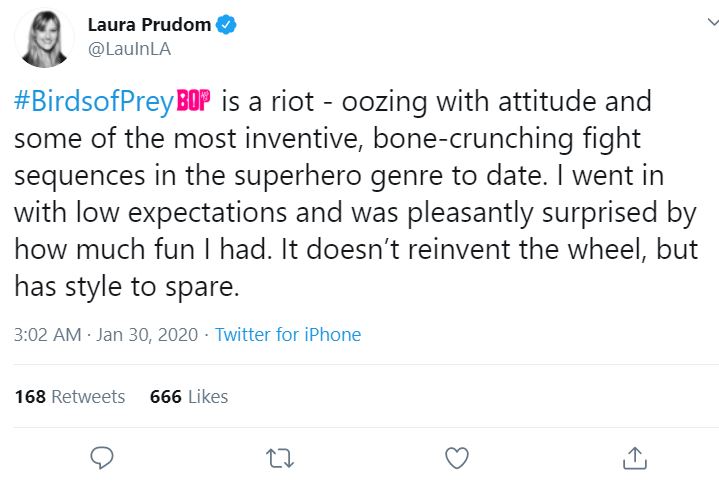 Apparently everyone is loving the work of director Cathy Yan and all the birdies in the film. It is a new kind of women empowerment that all of us are going to support and enjoy. It's just great to see WB making all these DC films with their own unique aesthetic and innovation. These reactions do suggest that Birds of Prey will totally justify its R-Rating with bone cracking action, and the sinister performances from Margot Robbie & Ewan McGregor (Black Mask). Here are some more reaction to give you an even clearer picture.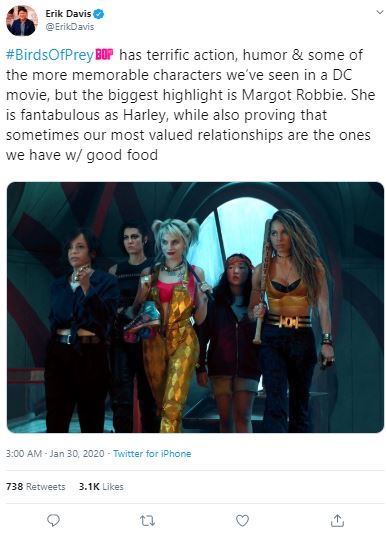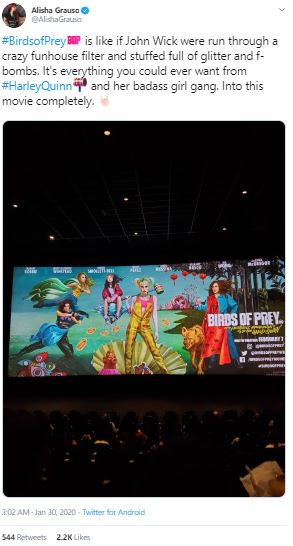 the "birds of prey" embargo has lifted so now i can scream about how absurdly fun it is & the way it completely washed the taste of "suicide squad" out of my mouth

girls and gays, this one's for us pic.twitter.com/KPAVcIjmnP

— keaton kilde (@keatonkildebell) January 29, 2020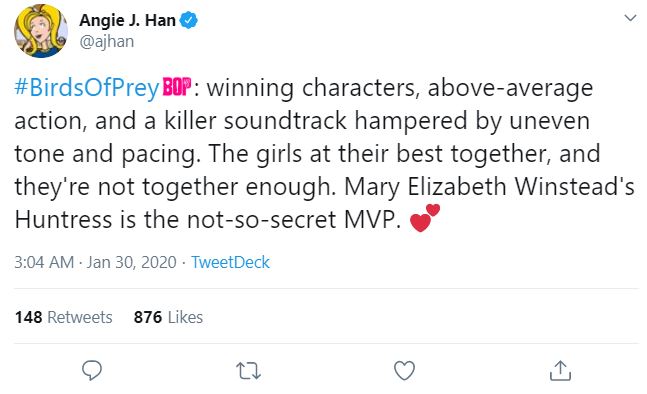 The last two reactions seem to have confirmed 2 plot points of the film. "Keaton Kilde" wrote – "girls and gays, this one's for us" reflecting at the fact that this film features a girl gang, and at least one or more LGBTQ characters. Helena Bertinelli/Huntress could be one of those characters, but here the twitter user could be referencing Ewan McGregor's Roman Sionis/Black Mask. Rumors have suggested that Sionis is also going to be amongst the LGBTQ characters.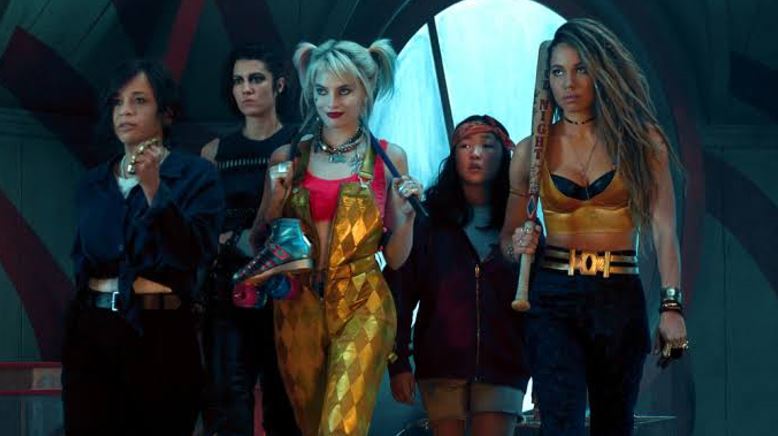 The second plot point which has been confirmed is that the girls are not going to be together a whole lot. There's going to be a bit of build-up as the story will bring all these different women on a similar path. The last trailer suggested that all 5 of these ladies will manage to piss off Black Mask somehow. So, destiny will bring them together and we reckon that it will happen in the second half of the film.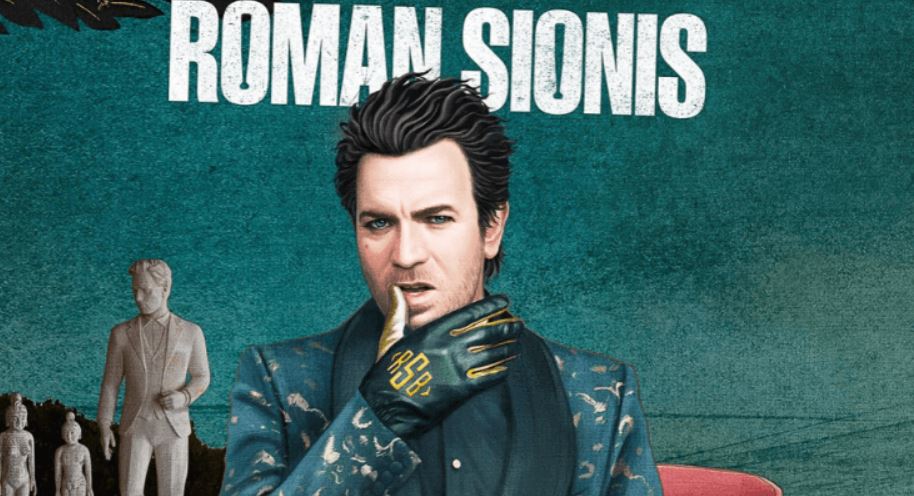 The villain Black Mask is being hailed all over. Harley Quinn is on the top of his hit-list and Ewan McGregor has revealed the main reason for that. He told GameSpot:
"He has to be in absolute control. He's insane when he's not in control. We only see him in his club, in his car, in his apartment–or at the end when he's running around. But really I feel like we only ever see him in places he controls. And then Harley comes into this world and she's uncontrollable. It drives him mad. He hates it.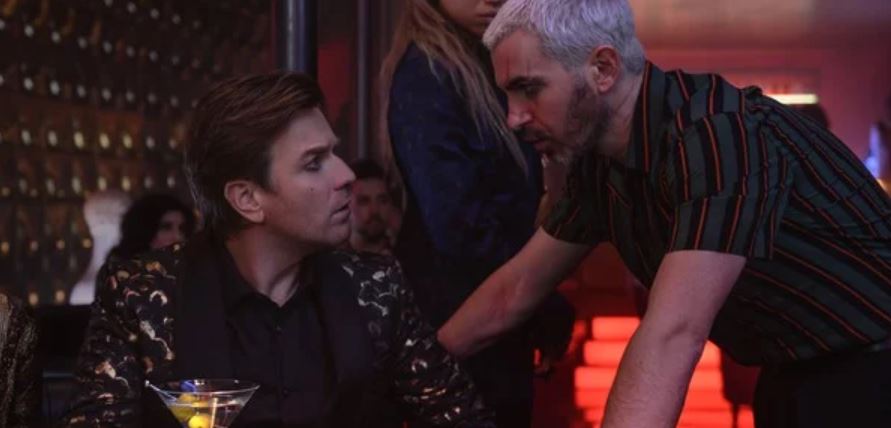 It plays into the exploration of misogyny in the film. He's only ever put up with Harley because she was Joker's girlfriend. So that was the only reason he ever put up with her, because [Joker] was all-powerful. But as soon as [Roman] realizes that Harley's man is out of the picture, she becomes a problem. That makes him a true misogynist. Harley is trying to find her freedom W–the emancipation of Harley Quinn, right? She's trying to find her voice. She's not getting her power from her partner anymore."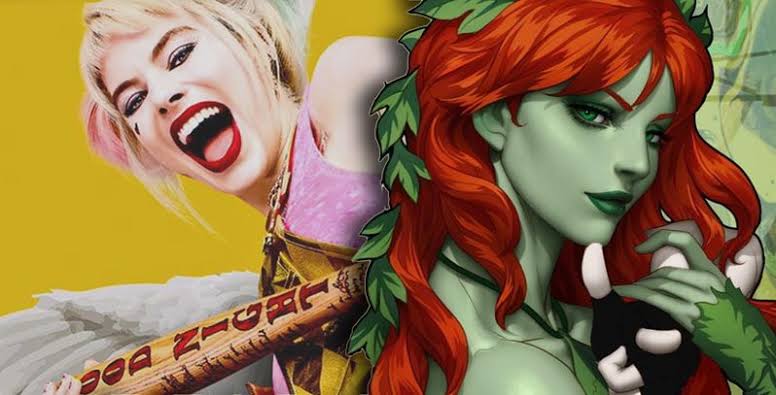 Another confirmation that we've got from Comicbook.com is that there is at least one post credits scene in the film. We have something to stick around and that's quite awesome. Perhaps it might be a tease for the team up that Margot Robbie wants to see next, i.e. of Harley and Poison Ivy. Robbie said:
"If you read the comics you know that Poison Ivy and Harley have an intimate relationship. In some comics they convey it as a friendship; in other comics you can see that they're actually sexually involved as a couple. I've been trying to – I would love to have Poison Ivy thrown into the universe, because the Harley and Poison Ivy relationship is one of my favorite aspects of the comics, so I'm looking to explore that on screen."
Birds of Prey (And The Fantabulous Emancipation of One Harley Quinn) arrives on February 7.