Movies
Black Widow Synopsis Revealed. New Trailer Disproves a Taskmaster Theory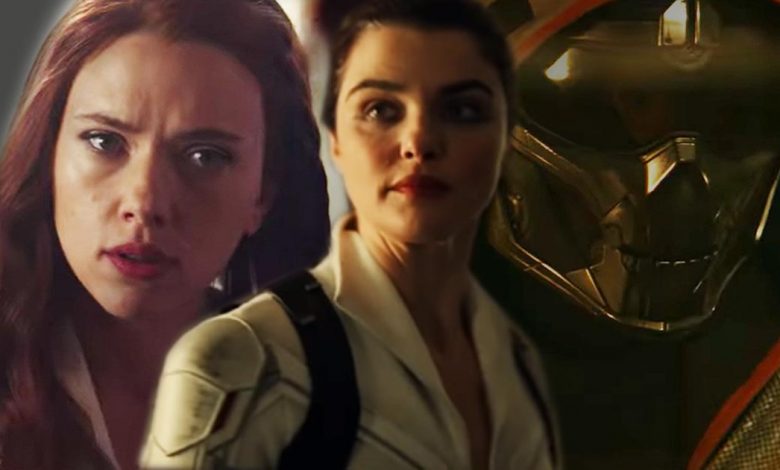 The new trailer of Black Widow has mostly revealed the extended footage of the first trailer that came out last month. The good thing about this trailer is that we've still got just a few teases about the film and nothing more than that. Things are still as mysterious as they were after the previous trailer of the film. But after the first trailer, there was one thing that a lot of people were theorizing about. And that was the true identity of Taskmaster. Take a look at the special look if you still haven't:
We got more footage involving Taskmaster and the viewers have loved it. Even though the Skull mask is not as comic-booky, there's still room for Taskmaster's suit to evolve in the MCU. This film will obviously reveal the man/woman behind the mask, but the new trailer has disproven a theory related to this. Apparently, people have been theorizing Melina will be the traitor in the Black Widow family. Moreover, people even predicted that she's Taskmaster.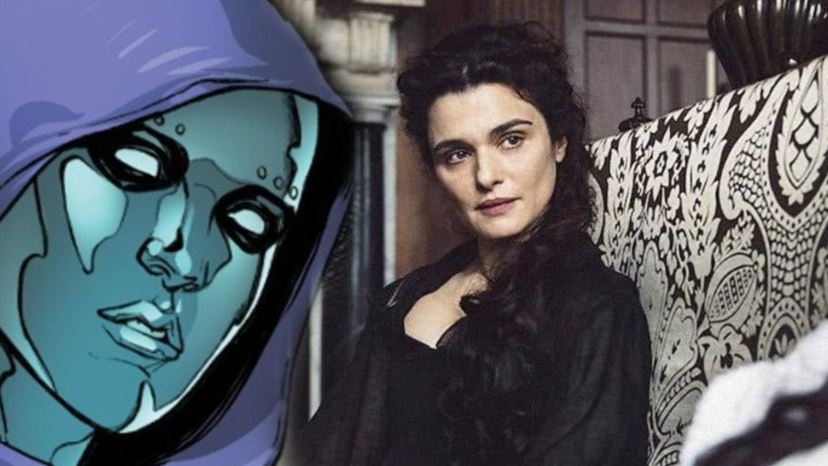 In the comics, Melina Vostokoff is Iron Maiden. In the MCU, it was being assumed that she could do something different. This time around, she could be Taskmaster and that would be the biggest surprise of the film. But as this special look trailer shows Melina in action, we get proof that she isn't the woman behind the mask. She seems to be fighting soldiers at the same location where Red Guardian and Taskmaster have been seen fighting. So, it is apparent that she's not Taskmaster. Although, she might still betray Black Widow and take her comic accurate form as Iron Maiden.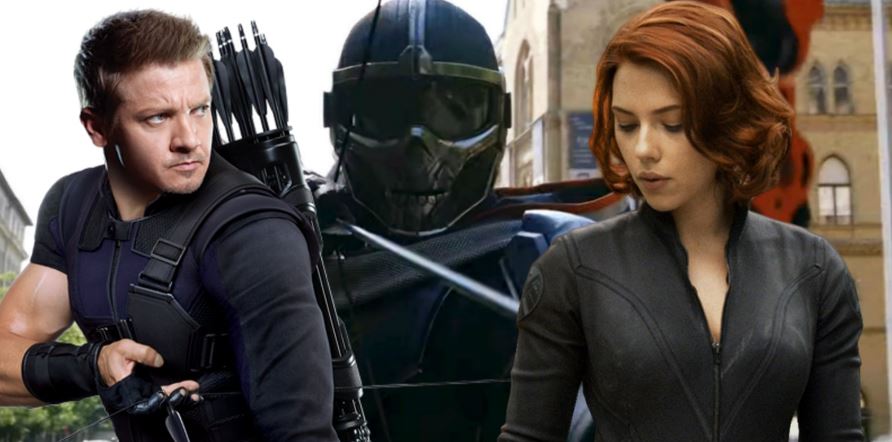 In the previous trailer, Taskmaster pulls out a bow & arrow. People took that as a hint which suggested that Hawkeye is Taskmaster. The theory was that Hawkeye could be Taskmaster if General Ross held his family hostage to make him hunt Natasha. But that's just an absurd theory. Clint Barton was on house arrest when Black Widow takes place.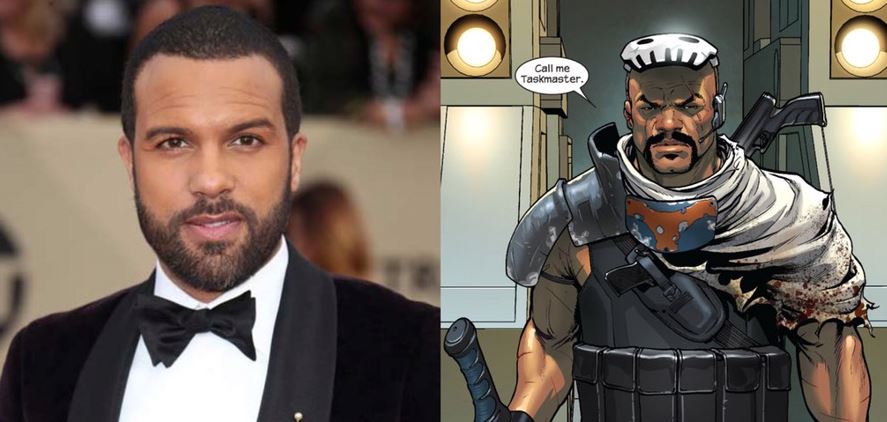 Actor O.T. Fagbenle has been named as a fixer for Natasha. Fagbenle's character named Rick Manson is rumored to be an old love interest of Natasha. And, he is most likely the man behind Taskmaster's mask. Now that we've potentially discovered Taskmaster's identity, let's talk about the rest of the plot.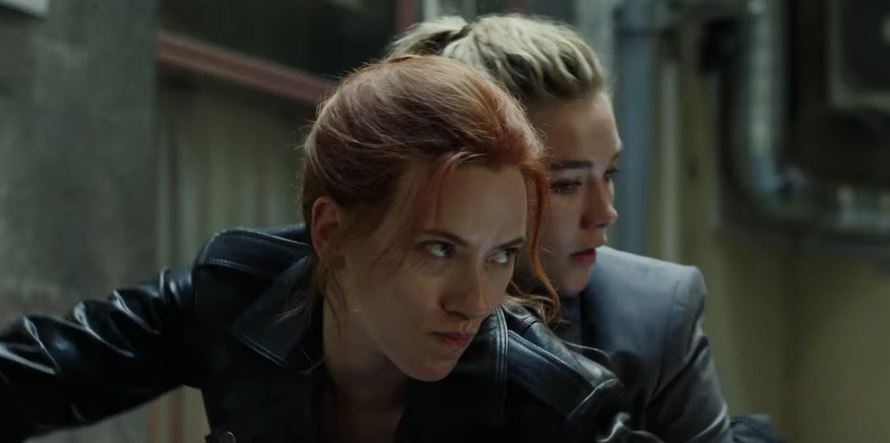 Marvel has revealed the new synopsis of the upcoming movie which teases the dark past of Black Widow. Here's the official synopsis:
"In Marvel Studios' action-packed spy thriller "Black Widow," Natasha Romanoff aka Black Widow confronts the darker parts of her ledger when a dangerous conspiracy with ties to her past arises. Pursued by a force that will stop at nothing to bring her down, Natasha must deal with her history as a spy and the broken relationships left in her wake long before she became an Avenger. Scarlett Johansson reprises her role as Natasha/Black Widow, Florence Pugh stars as Yelena, David Harbour portrays Alexei/The Red Guardian, and Rachel Weisz is Melina. Directed by Cate Shortland and produced by Kevin Feige, "Black Widow"—the first film in Phase Four of the Marvel Cinematic Universe—hits U.S. theaters on May 1, 2020."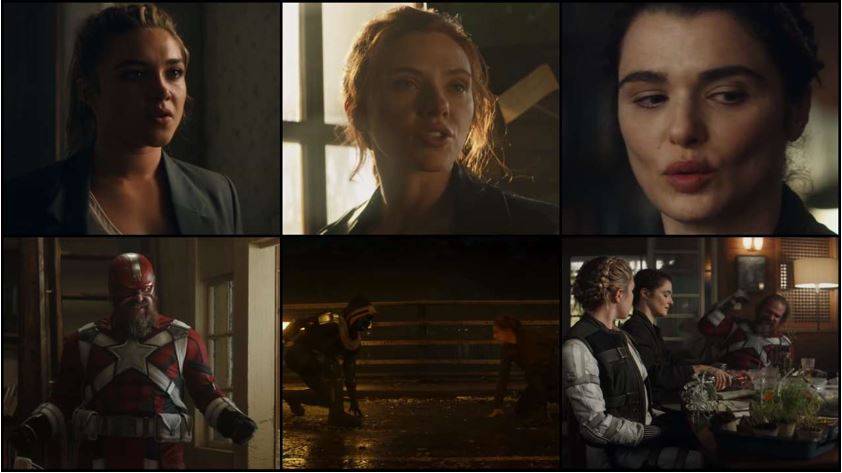 Marvel's future is huge and there's a lot that could happen. Black Widow is going to kick off the future slate on May 1. Here's how the rest of the Phase 4 slate looks like – The Falcon and The Winter Soldier in Fall 2020, The Eternals on November 6, 2020, WandaVision in 2020, Shang-Chi and the Legend of the Ten Rings on February 12, 2021, Doctor Strange in the Multiverse of Madness on May 7, 2021, Loki in Spring 2021, Spider-Man 3 on July 16, 2021, What If? In Summer 2021, and Thor: Love and Thunder on November 5, 2021. Following these are Ms. Marvel, Moon Knight and She-Hulk. The Hawkeye series may or may not be delayed indefinitely. Black Panther 2 has been scheduled for May 6, 2022.