Movies
First Set Photos of Richard Madden as Ikaris Confirm the Timeline of Eternals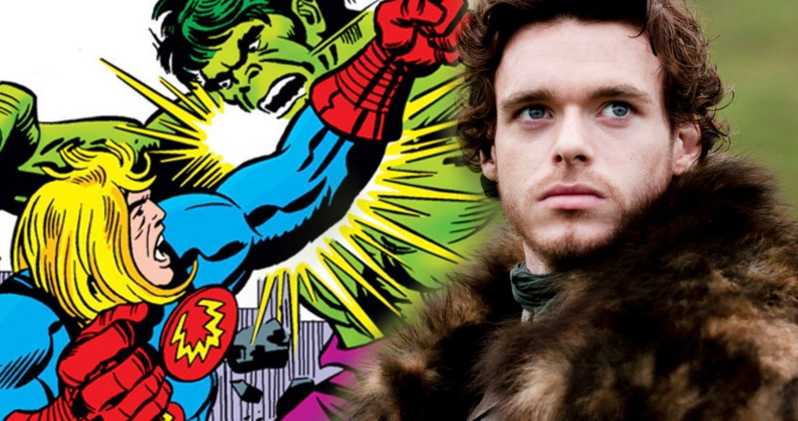 Timeline of Eternals: First Set Photos of Ikaris-
You may be really hyped with what Joker has managed to pull off on DC's front, but keep in mind that Marvel is going to strike back. Well, it shouldn't be a competition but fanboys still won't stop. Anyway, the Marvel movie that excites us the most is Eternals. Nothing is taken away from Black Widow, but it doesn't have that big of a surprise factor which the Eternals do. Marvel has the opportunity to pull off another Guardians of the Galaxy as they turn Eternals into a trilogy of its own. There are so many different & diverse characters which will step in with the Eternals, and we're excited to see how the likes of Ikaris, Thena & Black Knight will be handled.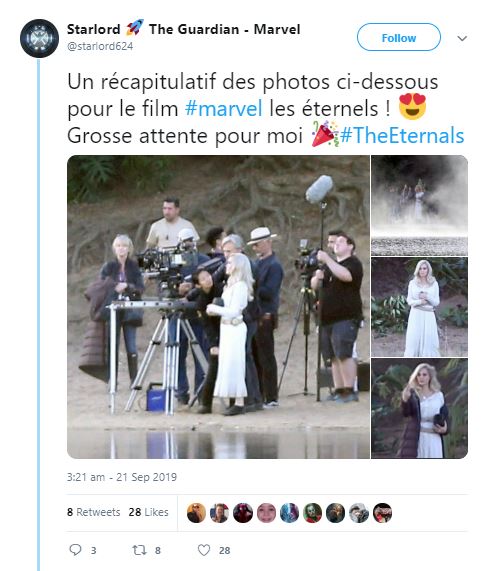 Since a massive roster is coming into play, it is obvious that only a few members will drive the story effectively while others will be there for the support. Imagine the use of characters in Captain America: Civil War. The film is currently under production, and so far we have got to see the set photos of a couple of characters from the film (Angelina Jolie's Thena & Gemma Chan's Sersi).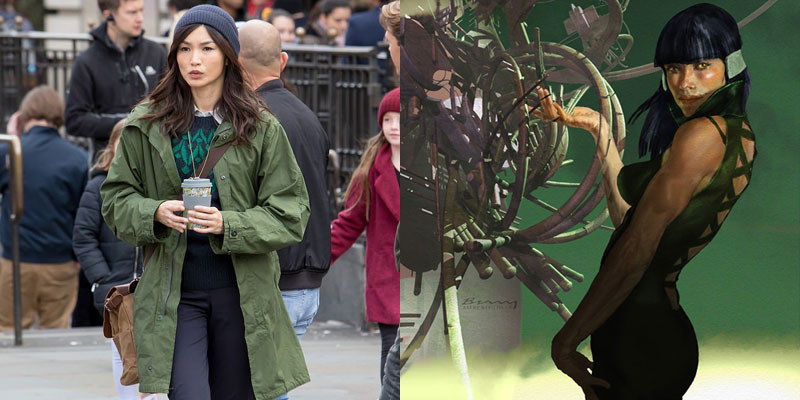 Angelina Jolie's set photos seem to be set in the old days, where this film is supposed to take place. But then, Gemma Chan's set photos seemed to be set in the present. So, things got a bit confusing and we arrived to the conclusion that this film will take place in two different eras, just like Black Widow will take place in 2017 but will also show us flashbacks. Well, whatever the doubts we had have got even more solid evidence now because the set photos of Richard Madden as Ikaris are also set in the present times.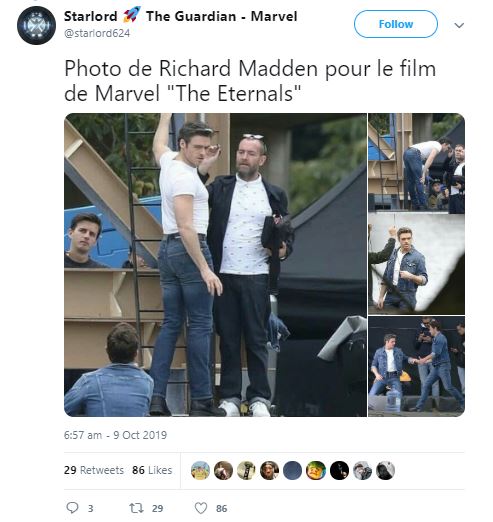 We see Madden and his stunt man here and it is another major evidence of the fact that the movie will take place much more in the present. He is going to play the first ever openly Gay Superhero of the MCU, and he is amongst the most powerful (is also the coolest) members of the team.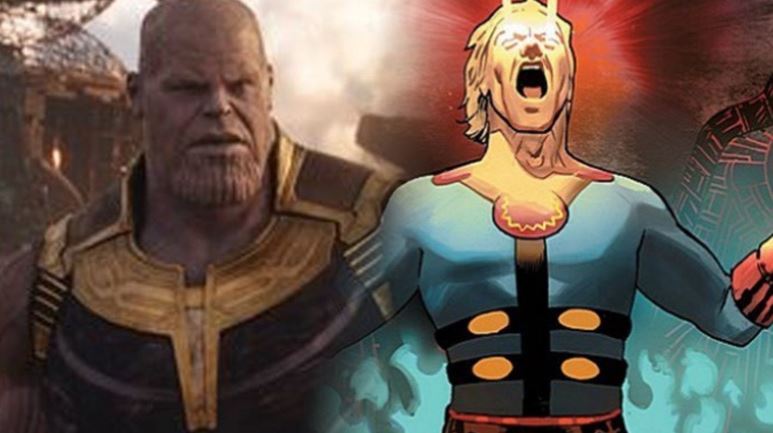 But these new photos do spawn major questions to why the Eternals never intervened throughout the Infinity Saga. It seems that all of them were among the people of Earth and never came forward. Rumor has it that there will be a love story seen between Sersi (an Eternal) and Dane Whitman aka Black Knight (a human played by Kit Harrington). So, this relationship could flush every one of the Eternals out. And all we'd be left asking is that why didn't they step in when Thanos wiped out half the Universe.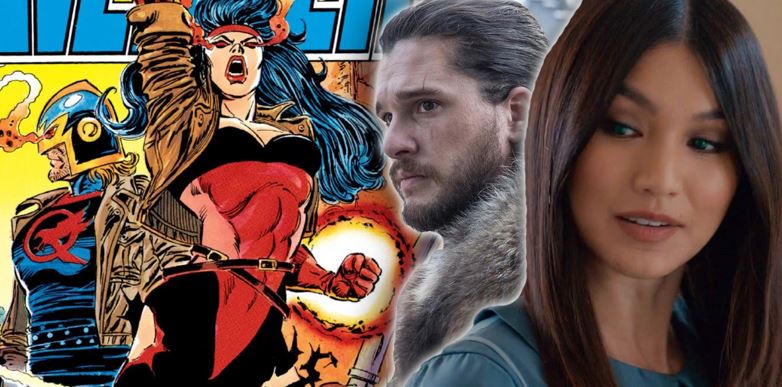 To counter that argument, we do have a theory. What if the Eternals will be introduced through the Multiverse somehow? We've all been thinking that WandaVision or Doctor Strange in the Multiverse of Madness will be the ones to really introduce the concept of Multiverse after Spider-Man: Far From Home faked it. But, Marvel could give us this major surprise by actually bringing all the Eternals through the Multiverse. No one has predicted this yet, but with Marvel, anything is possible. They could really do anything to pull out a big tiger from a hat.
Let's see how Marvel handles things with Eternals. Their future is huge and there's a lot that could happen. Black Widow is going to kick off the future slate on May 1. Here's how the rest of the Phase 4 slate looks like – The Falcon and The Winter Soldier in Fall 2020, The Eternals on November 6, 2020, Shang-Chi and the Legend of the Ten Rings on February 12, 2021, WandaVision in Spring 2021, Loki in Spring 2021, Doctor Strange in the Multiverse of Madness on May 7, 2021, Spider-Man 3 on July 16, 2021, What If? In Summer 2021, Hawkeye in Fall 2021, and Thor: Love and Thunder on November 5, 2021. Following these are Ms. Marvel, Moon Knight, and She-Hulk. Black Panther 2 has been scheduled for May 6, 2022.