Movies
Writer Mark Millar Declares Kingsman Actor Taron Egerton as Next Wolverine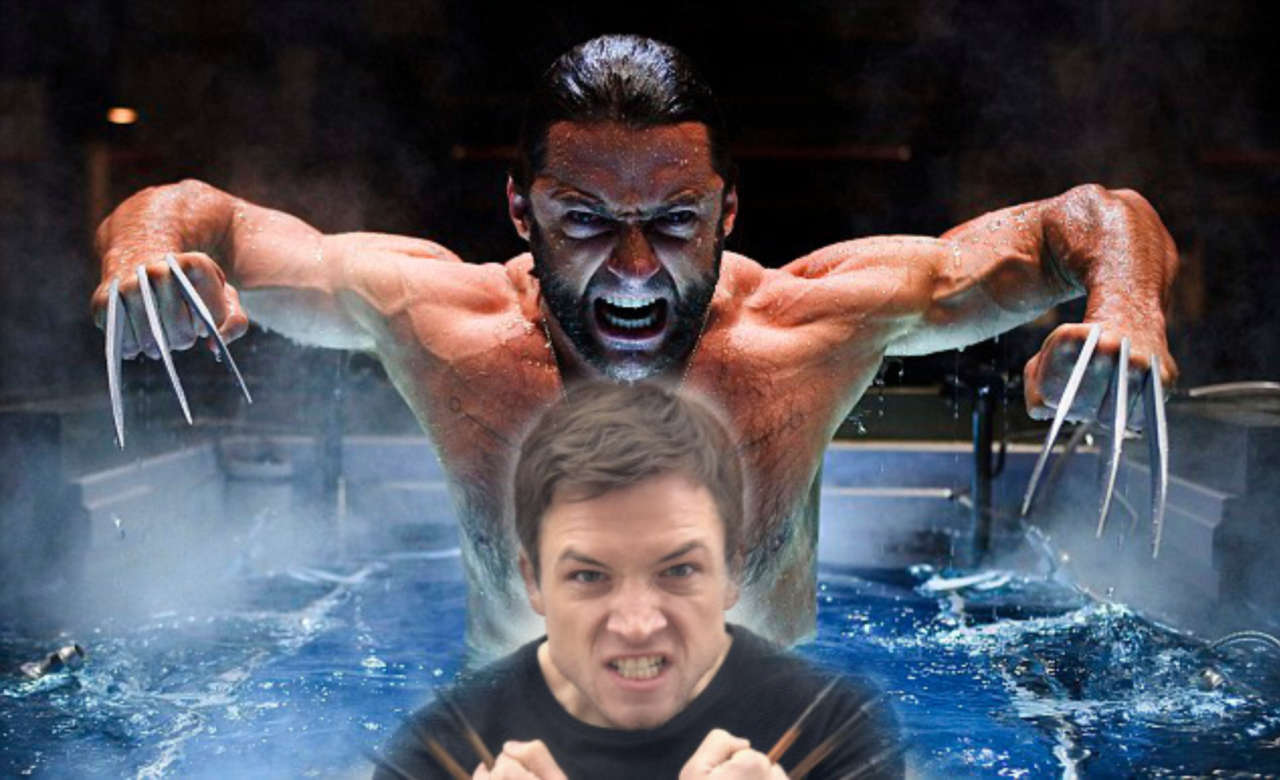 We're so close to Marvel's big announcements at San Diego Comic-Con this year. While there are people who're desperately looking forward to Marvel's next big slate, there are certain people who just wanna know when Marvel will start bringing in the Fox properties. Logically, Marvel will not make any announcements regarding that since they've already got a lot on their plate for now. But we can still hope that they could at least tell us something about the likes of Deadpool or perhaps Wolverine.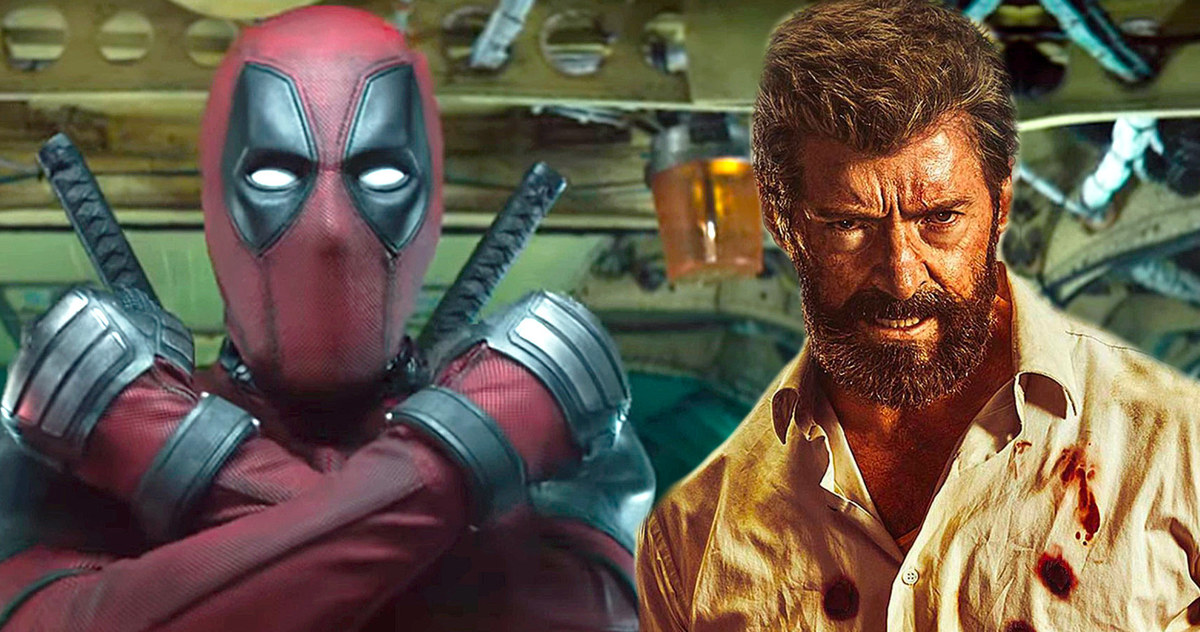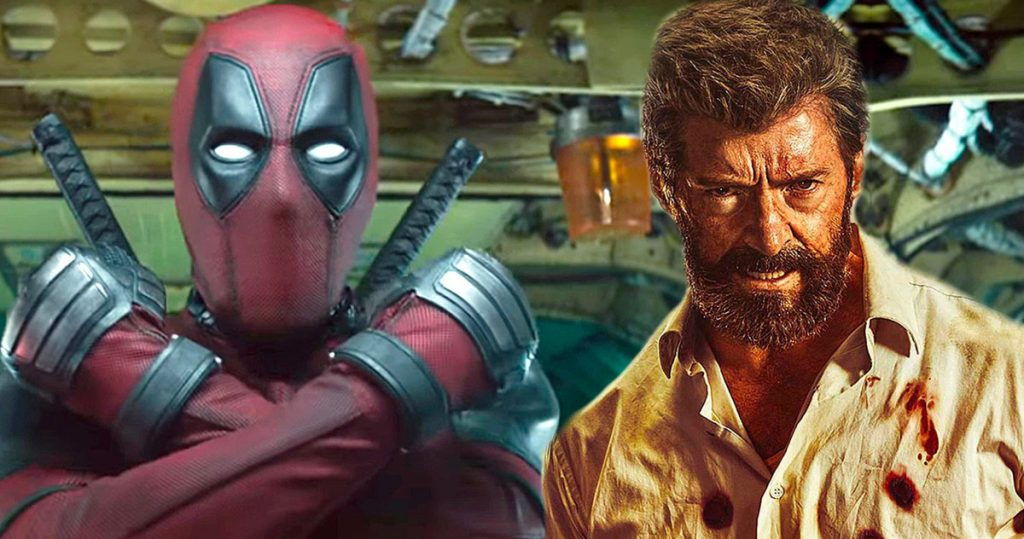 These two properties surely have a big future in the MCU and they'd certainly get a solo franchise. J.K Simmons has confirmed the fact that Marvel won't hesitate in bringing the same actor for the same character. So, Ryan Reynolds has to return as Deadpool, but we all know that Hugh Jackman hung his claws and won't be making a return. So a new actor has to be brought in and that's the question which doesn't let fan boys sleep peacefully at night!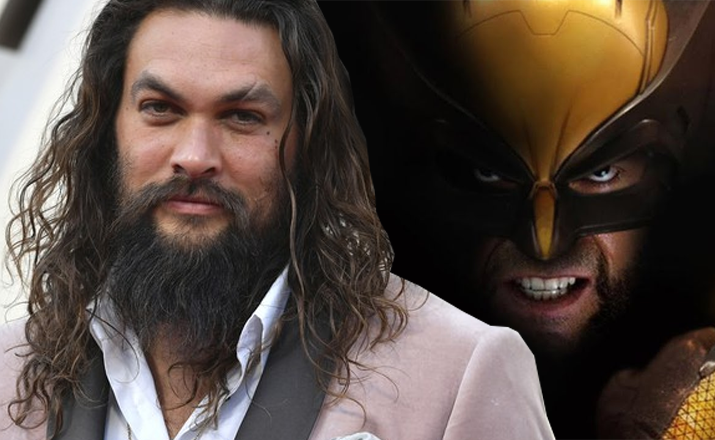 Who will be the next Wolverine??? So many names have already been associated to the character. Keanu Reeves has said it multiple times that he wants a dig at it! Tom Hardy has been fan cast multiple times. Jason Momoa recently claimed that he'd wanna take a shot at Logan. Charlie Hunnam, Scott Eastwood, and so many other actors have been suggested. The recent rumors have been surrounding the Kingsman actor Taron Egerton for the role.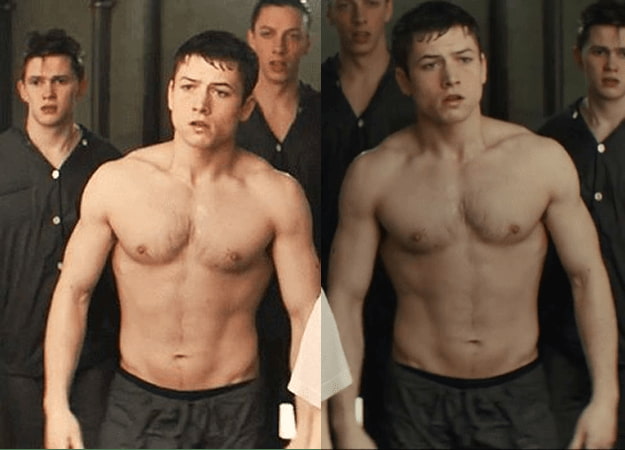 Sure he can get buffed, but we doubt that he can portray the berserker rage that Wolverine bursts with time to time. And he isn't enough hairy either. But his portrayal of Elton John in his biopic Rocketman proved that Egerton is indeed a versatile actor. Here's what he had to say about the rumors surrounding him:
"That one I think is just a rumor. As far as I'm aware it's unfounded. I don't know if I'm quite grisly enough. I mean if the people at Marvel think I am then great, let's go. But I think there are probably better candidates. But I would love to be involved with that world somewhere."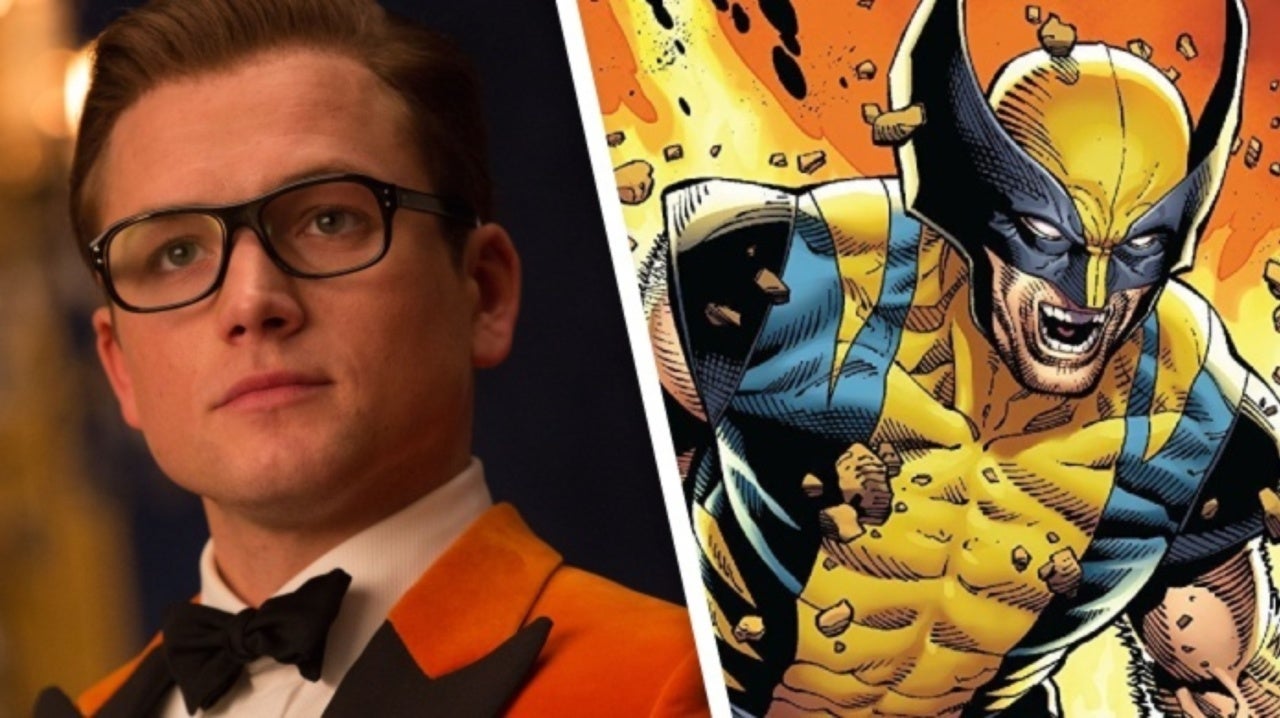 Well, the actor would love to get on with the MCU. Marvel's castings are always perfect. Casting Egerton as Wolverine may lead to a bit of a backlash, but we actually believe that the Robin Hood could pull it off. Moreover, Mark Millar has already announced his prediction. The Marvel comics writer and the screenwriter for Kingsman: The Secret Service, Wanted and certain other films has shown his belief in Egerton as he has claimed that Marvel will certainly bag the actor for Logan!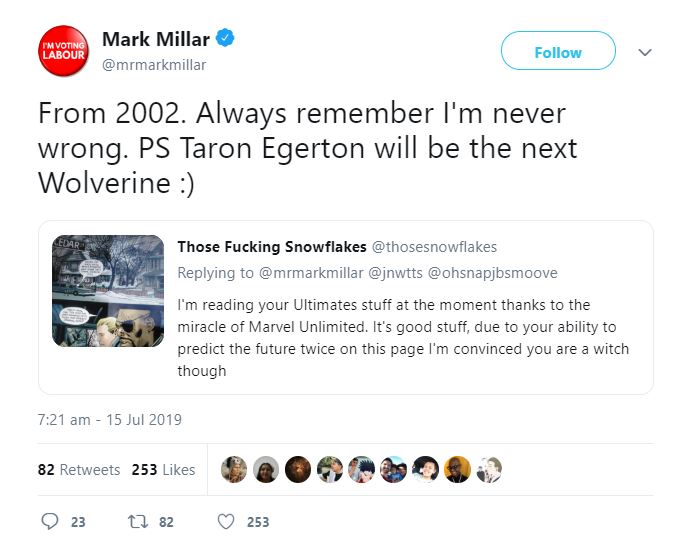 This tweet states that Mark Millar also predicted Iron Man and Nick Fury's cinematic future back in 2002. So, he hasn't been wrong till now. But this casting call for Egerton as Wolverine might make his prediction wrong, or it may prove us wrong instead. We'd have to wait and see.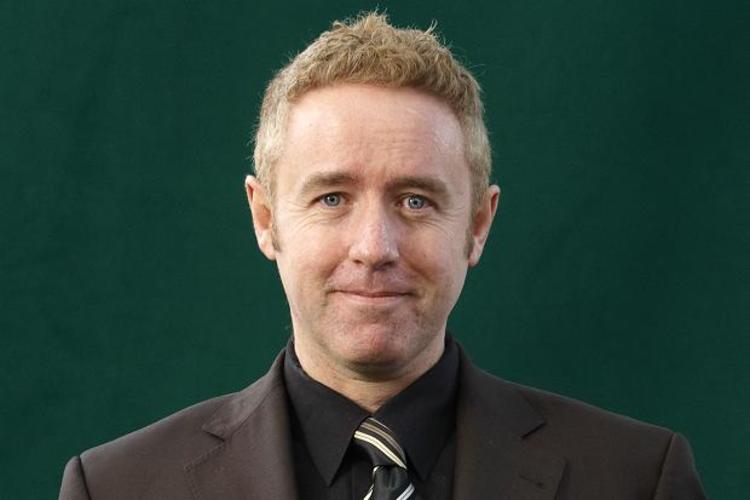 For now, it seems that Marvel will sit on these characters for a while as they will develop the other ongoing stories first. Kevin Feige has said it time and time again that Marvel is currently working on a 5-year slate, and it's going to take them a while to introduce the Fox properties.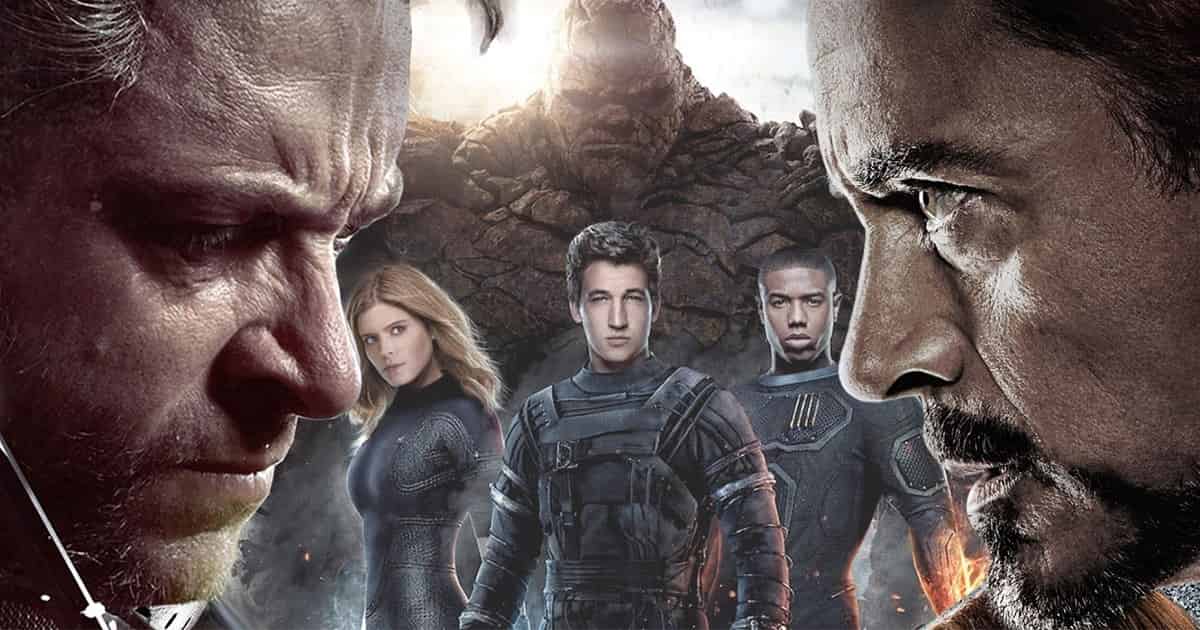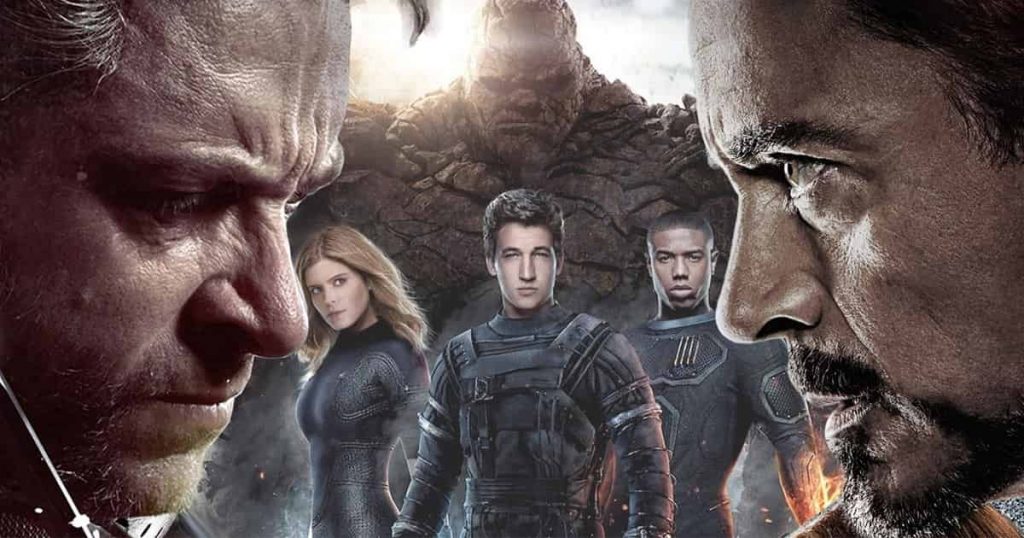 He told iO9:
"It'll be a while. It's all just beginning and the five-year plan that we've been working on, we were working on before any of that was set. So really it's much more, for us, less about specifics of when and where [the X-Men & Fantastic Four will appear] right now and more just the comfort factor and how nice it is that they're home. That they're all back. But it will be a very long time."
Let's see whether we'd get something at Comic Con or not.