Television
Loki May Die Yet Again in the Disney+ TV Series if Marvel Follows Their Pattern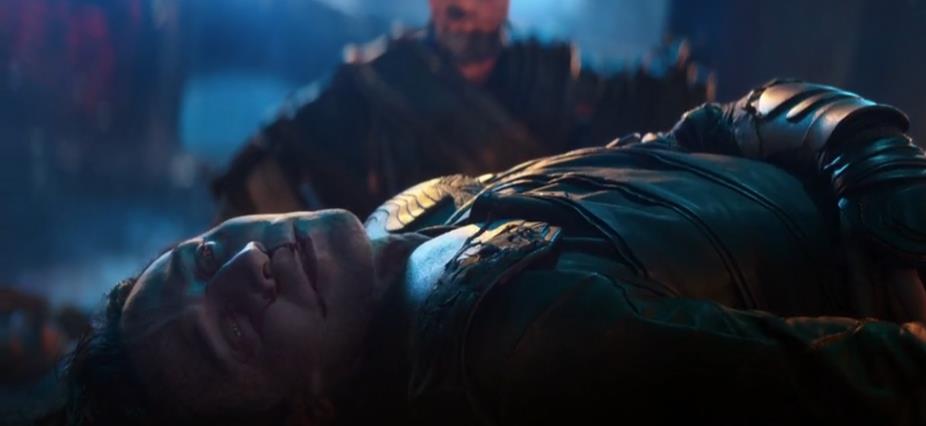 Thanos may have killed Loki right in the beginning of Infinity War, but Marvel found a way to bring him back to life in Avengers: Endgame. It has been confirmed that when Loki escaped with the Tesseract, he created an alternate timeline. Since he died at the hands of Thanos in the prime MCU timeline, it's only logical that the upcoming solo Loki series for Disney+ involving the trickster God will take place in this alternate timeline.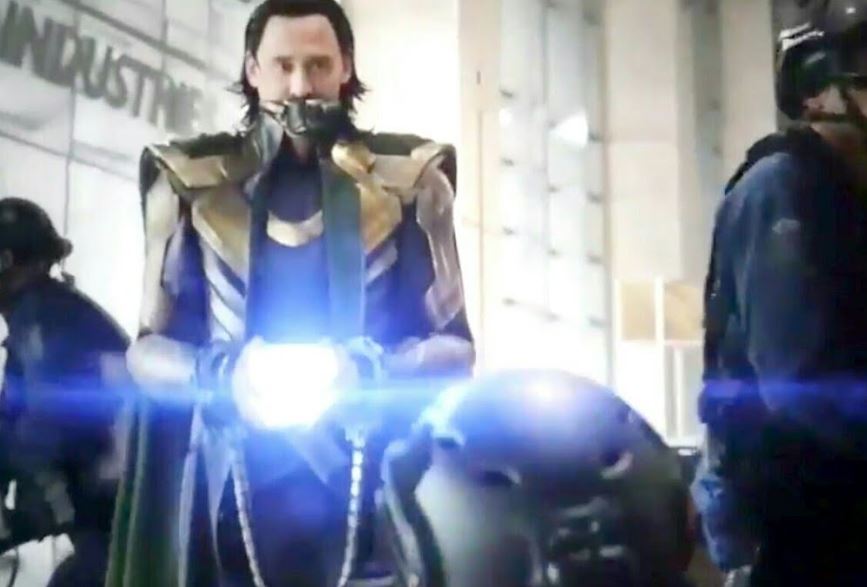 Since this is an alternative timeline, Loki could actually go full throttle with his mischievous shenanigans. But, it does seem that we may know his ultimate fate even in this series as well. Apparently, if you've noticed a pattern that he has been following movie after movie, you'd realize that Loki would meet his demise again by the end of the TV series.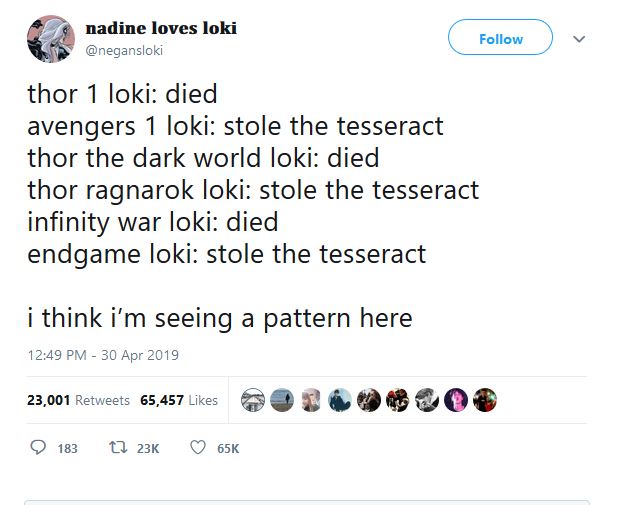 As you can see here, by the end of Thor, Loki was presumed to be dead as he had fallen off of the Bifrost bridge. Although we realized later the he isn't actually dead and his making a play to conquer Earth. Then to follow that, he steals the Tesseract in the first Avengers movie. After that we see him in Thor: The Dark World, where he again dies. Only this time he faked his death and ended up on the throne of Asgard, having cast a spell on Odin. Then by the end of Thor: Ragnarok, we see him take the Tesseract yet again, only to get his neck snapped by Thanos.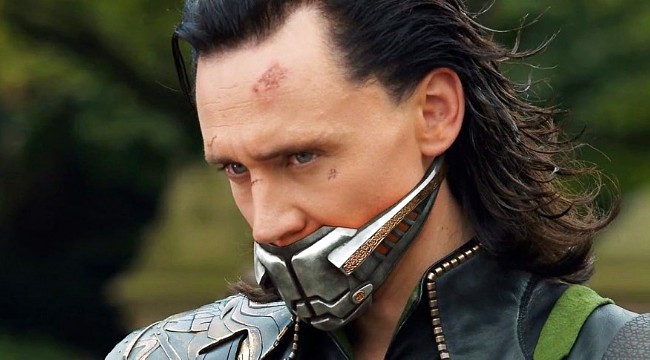 Come Avengers: Endgame, the Avengers go back to the events of 2012, and it's because of them that Loki manages to escape with the Tesseract. Just imagine an evil Loki, who may be out of the influence of the Mind Stone, but still has a grudge upon the people of Earth and would want his revenge. He is not the hero that he died as yet. He is still the god of Mischief, and we can assume that his abilities will be used extremely well in the upcoming show.
It'd be interesting to see what else is different in the alternate timeline that the Loki TV series will follow. Also how Loki may end up dying again will be another matter of interest. But given the fact that this next appearance is going to be on a TV show and not a film, we could assume that the trend could be broken. Loki might not die this time. He really has unlimited power at his disposal. Defeating him would actually be quite difficult for anyone that goes against him.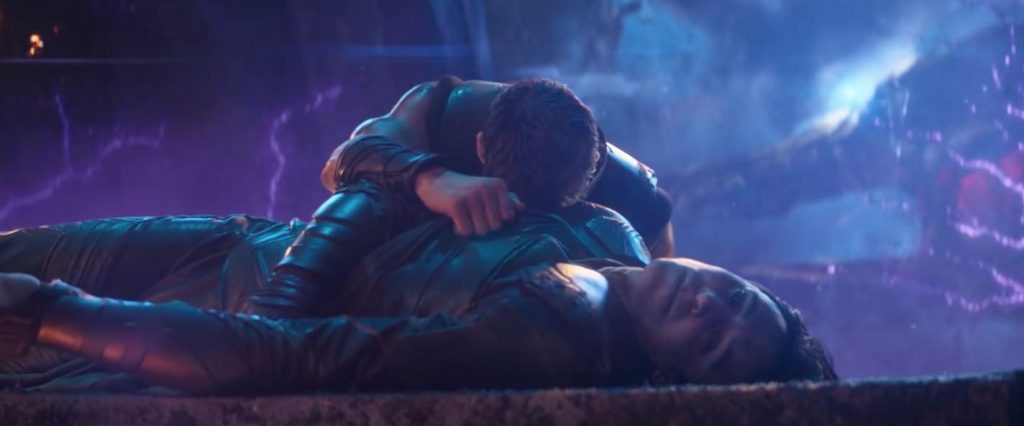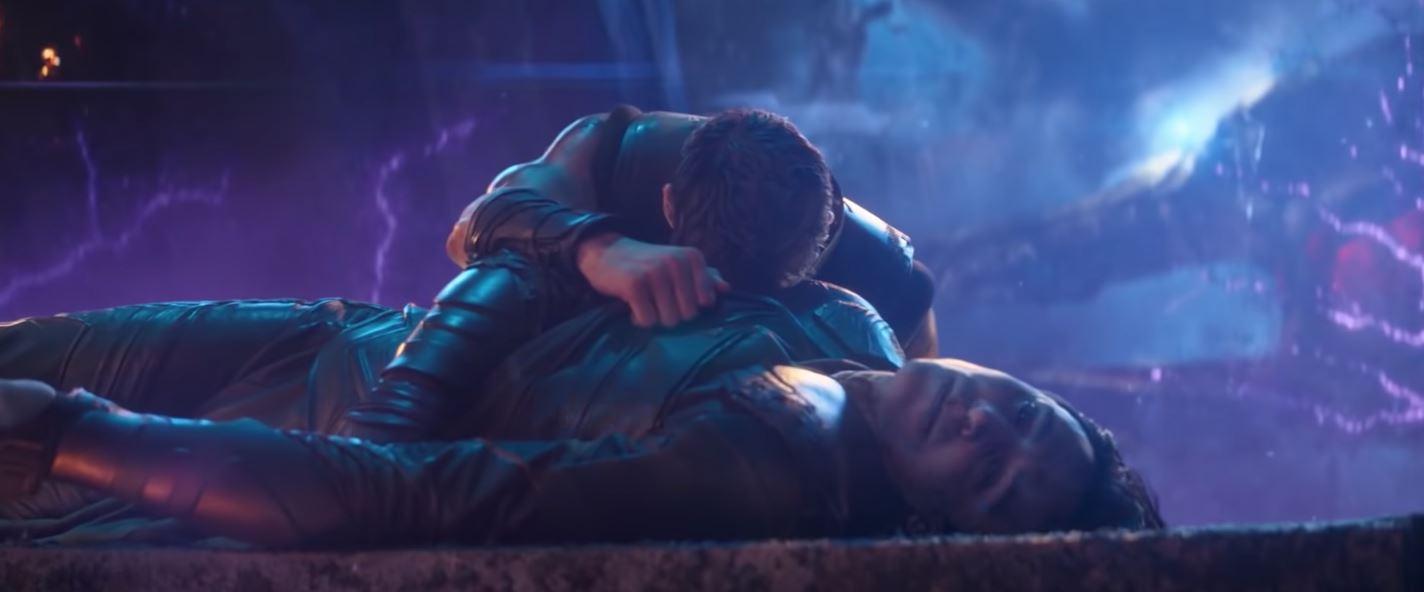 It was in May that we got a report from WeGotThisCovered, which stated that Loki will still continue in the MCU even after his solo series wraps up on Disney+. We don't really know whether he will star in another film or a TV series but sources do claim that he will be around. Perhaps it could very well be the continuation of the solo series, but it's possible that Loki could be in Hel in a future Thor movie. Thor probably does have to take a tour of Hel, as he hasn't practically done that yet, and that's where we could see him meet Loki again.
Or, was it that Loki faked his death in Infinity War as well? Well, there have been so many creatives claiming the fact that Loki died in Infinity War, so him coming back in the prime timeline would be too big of a stretch. It would be interesting if Loki somehow finds a way to enter the prime timeline from the branched timeline, similar to how Gamora has made her way to the future.
Loki is not just the greatest villain, but one of the greatest characters of the MCU. Tom Hiddleston has played him extremely well, and people just love him. Seeing Loki in the upcoming TV series will only enhance our feeling towards him. So, let's see what Marvel will bring us. The solo series could hit Disney+ either in late 2020 or early 2021. The D23 expo would make things much clearer.