Movies
MCU's Live-Action 'Ghost Rider' & 'Helstrom' Series Confirmed, 'Blade' May Be a Possibility
While Disney+ is making rounds on the internet for the right reasons, announcing so many new Marvel Cinematic Universe properties, Netflix is just canceling their Marvel properties in lieu of direct competition coming from Disney's streaming service. But Disney has nothing to lose as they only have to wait for 2 years to start working upon 5 of their Netflix characters. Until then, they've got so much more, and apart from Disney+, Hulu is getting a big push with Ghost Rider and Helstorm coming their way.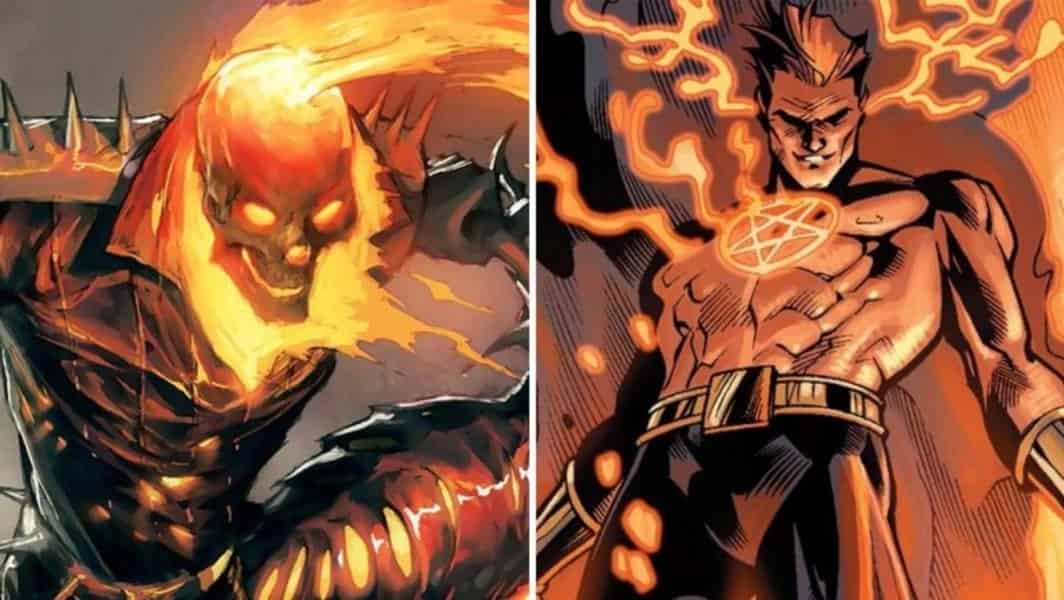 After being introduced by Agents of SHIELD, Marvel is finally making a move upon Gabriel Luna's Ghost Rider. He hasn't returned to the show after his appearances in Season 4, but now he will be coming back in his own solo series as ABC Signature Studios and Hulu are teaming up for two new live-action series based on the comic book properties Ghost Rider and Helstrom.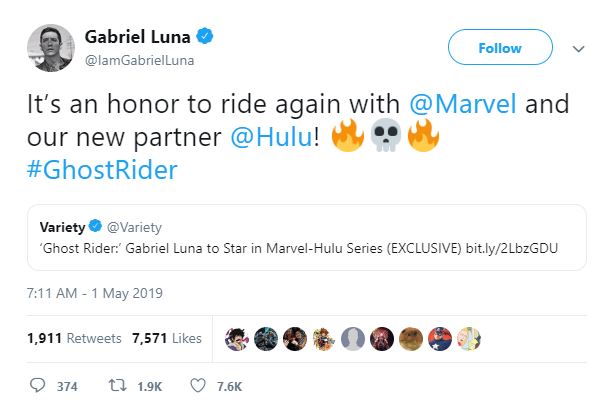 Gabriel Luna has already confirmed his return. He has got a huge role to play in Terminator: Dark Fate, but after that, he will return as the character that really made him popular. The Ghost Rider series will revolve around Robbie Reyes version brought forward in Agents of SHIELD, but what's interesting is that we are getting a Helstorm series which will follow Daimon and Ana Helstrom, the children of a "mysterious and powerful serial killer." So a whole lot of goodness is coming our way.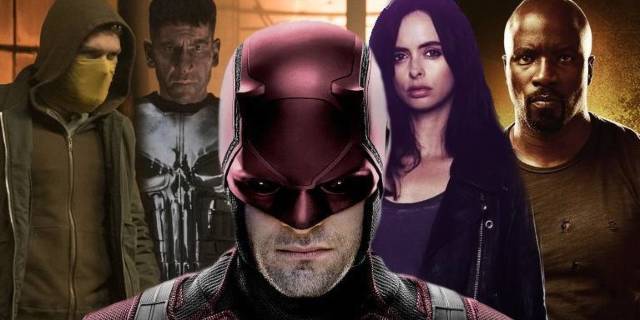 Disney+ may be the house to all the TV shows that are canon to the Movie Universe, and now Hulu and ABC will be houses to the non-movie acknowledged Universe. Since ABC is partnering with Hulu, we can expect these two shows to be set in the same Universe as Agents of SHIELD, and perhaps crossovers could become a major thing of the future. Until Marvel gets the Defenders and the Punisher back, they'd be giving us a whole lot to enjoy anyway.
We will not feel the void of those shows as ABC and Hulu will make our time great. Let's just do a headcount of everything live-action that is under development at Marvel:
Falcon & Winter Soldier
WandaVision
Marvel's 616
Marvel's Hero Project
Loki
Lady Sif
Hawkeye Series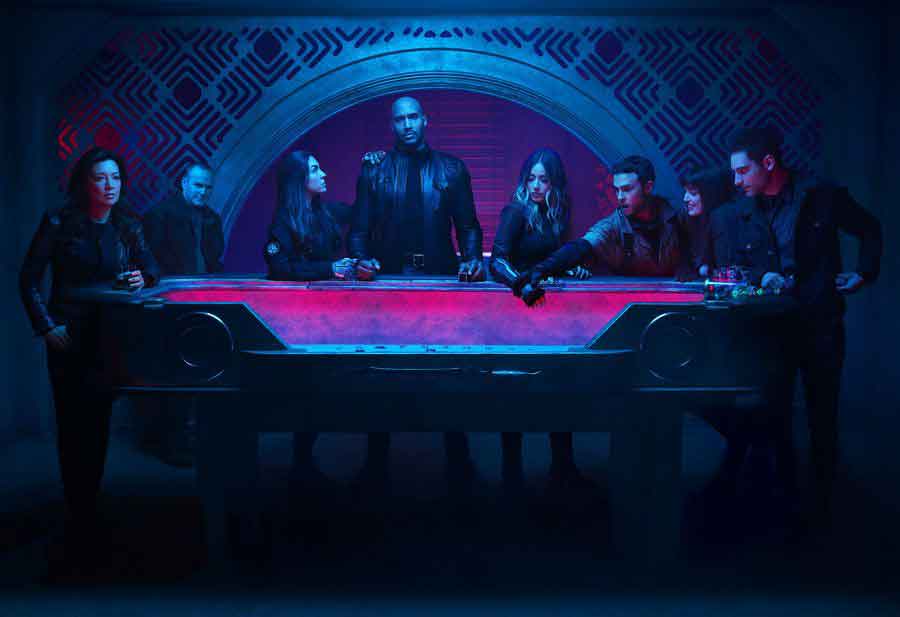 ABC
Agents of SHIELD Season 6 & 7
Cloak and Dagger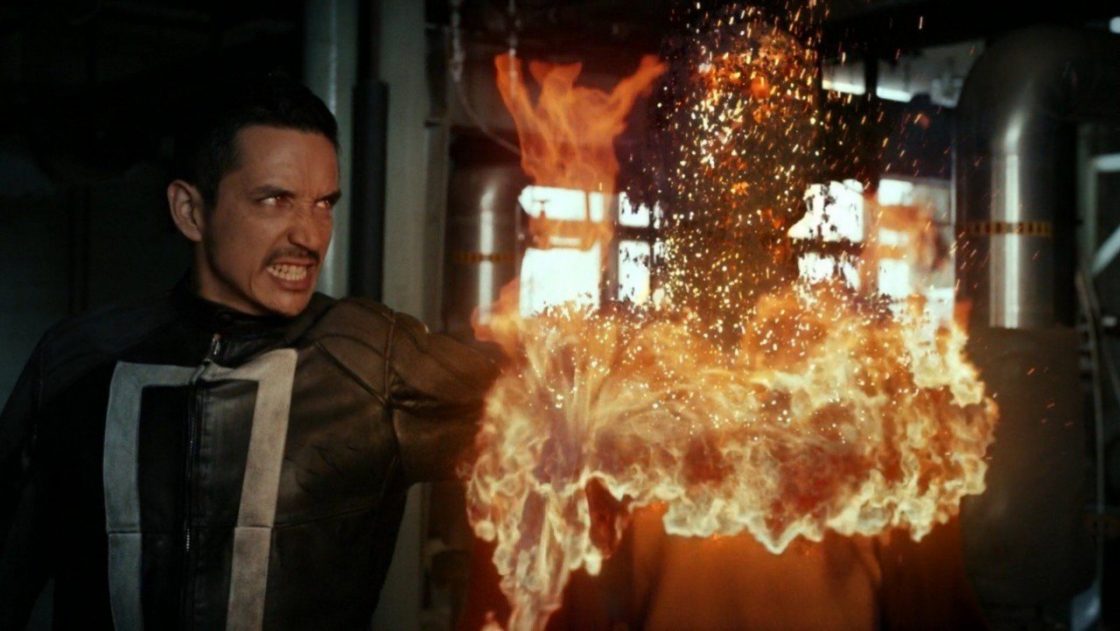 Hulu
Runaways
Ghost Rider
Helstorm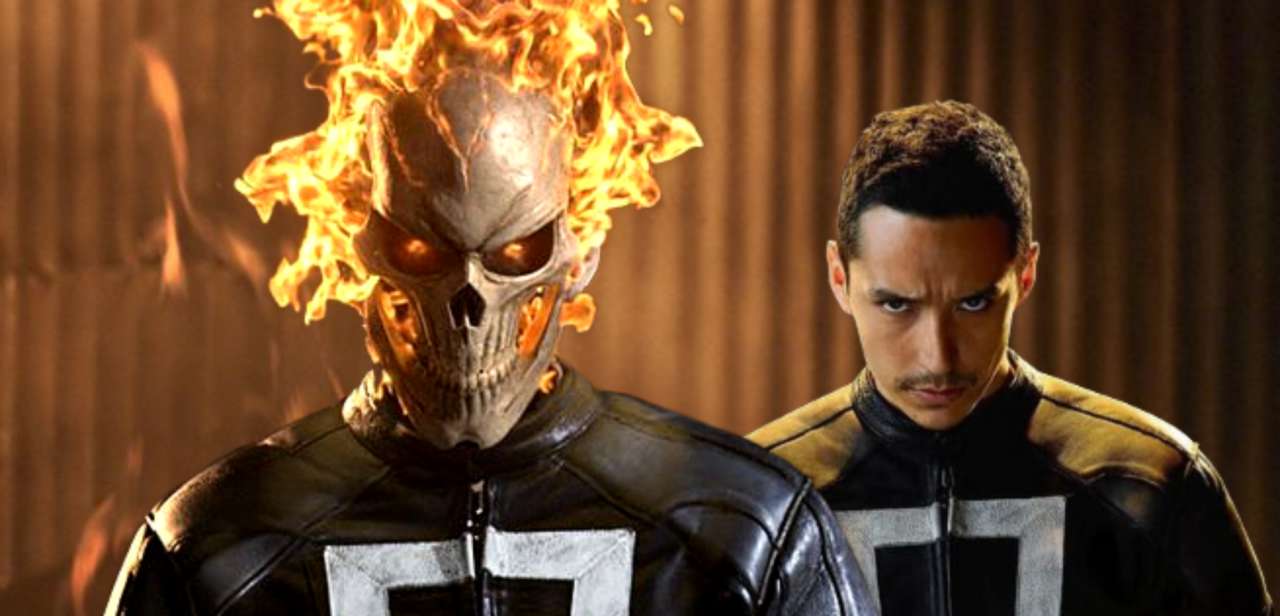 What's interesting is that all this doesn't even constitute the Fox Marvel properties which Disney owns now. So the coming future would be quite amazing! As far as info upon Ghost Rider is concerned, it will be Paul Zbyszewski, Marvel TV head Jeph Loeb and Ingrid Escajeda. Ingrid will also be the showrunner of the series.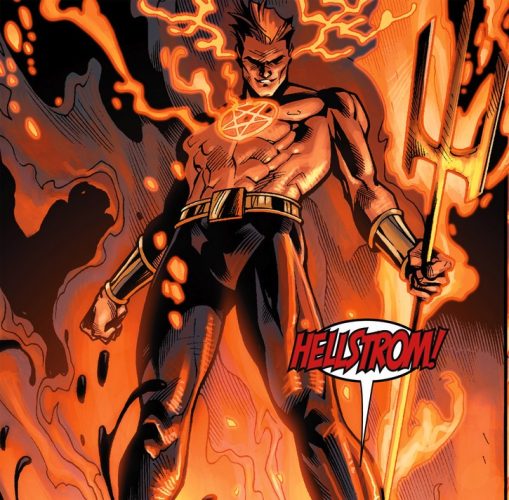 In Helstorm, Daimon and Ana "have a complicated dynamic as they track down the worst of humanity—each with their attitude and skills." Jeph Loeb will be the EP along with Paul Zbyszewski who will also be the showrunner.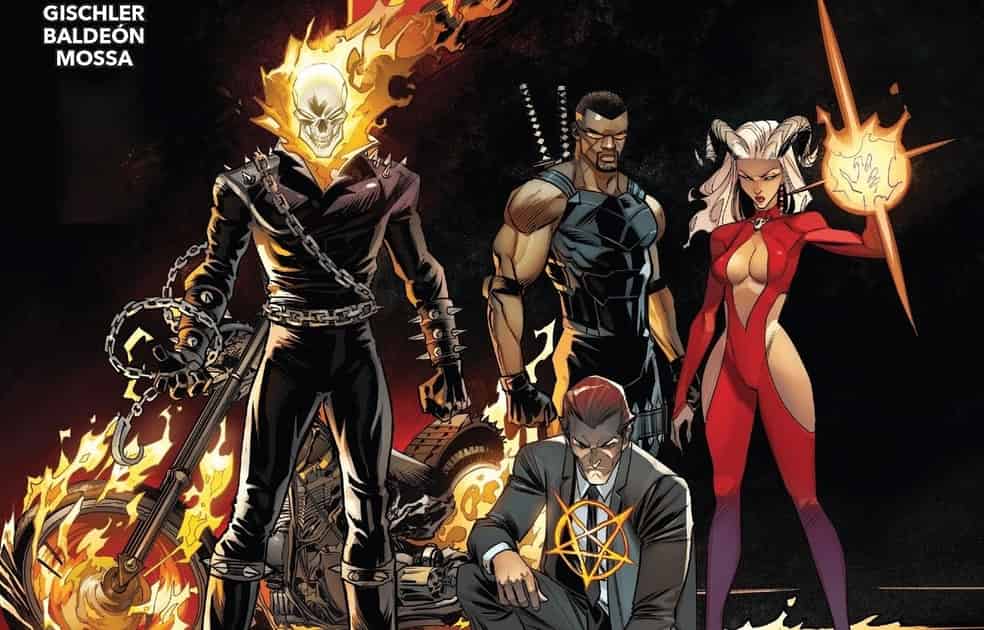 With these two shows, we can assume that "the Spirits of Vengeance are coming." In the most recent comics, Spirits of Vengeance was actually a mini-series which comprised of a team with members including Ghost Rider, the Hellstrom siblings and Erick Brooks aka Blade. So perhaps a Blade Series may also be upon its way.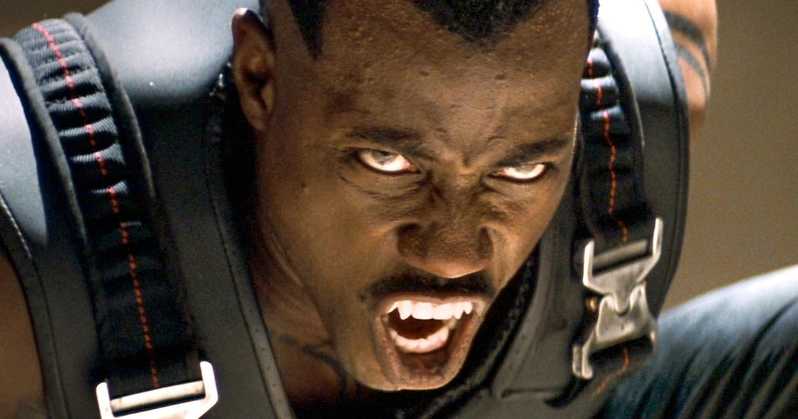 Wesley Snipes has been hinting plans with Marvel for years now, and Hulu clearly has the makings for a Blade series in an already established Universe. Just imagine a future if Hulu were to house the Spirits of Vengence and Defenders. Things would be really amazing and so will the crossovers! Add Agents of SHIELD to the mix, and you have a separate TV Universe cooler than any other ensemble (especially The CW).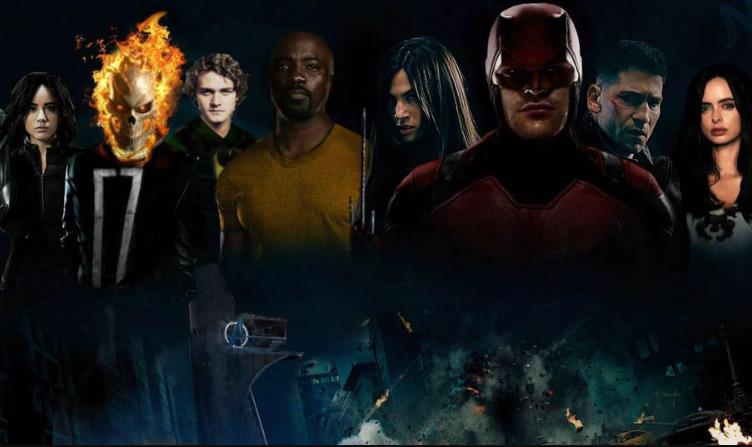 Disney+ may be the main hub, but by owning Fox, they've got the majority of rights upon Hulu as well. So they'd have ownership of two big streaming services and networks like ABC & Fox. Imagine what all they could do with it. Hulu is also producing 4 Marvel Animated shows – MODOK, Howard the Duck, Hit-Monkey and Tigra & Dazzler. Disney+ is giving us "What if?"
They are clearly going all out to please us fans.