Movies
Avengers: Endgame Star Chris Evans Shows His Off-Set Superpower in New Hilarious Photo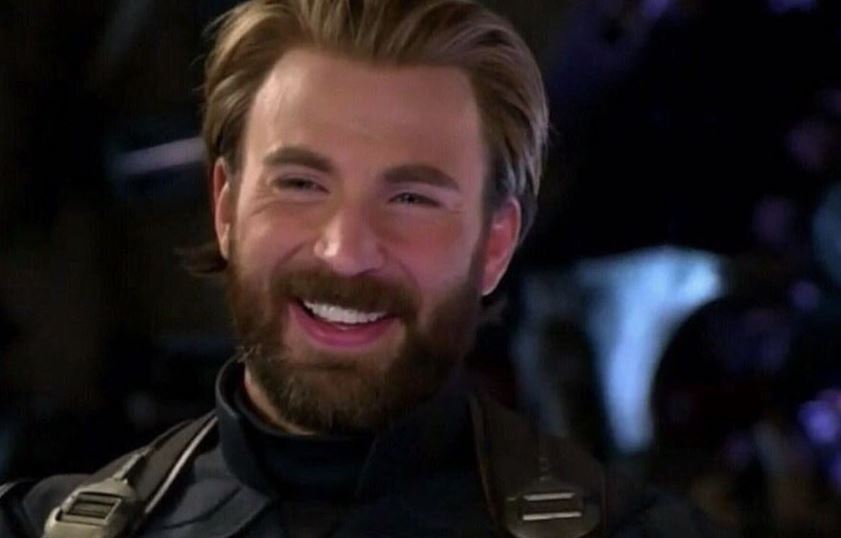 We all are in love with Chris Evans both on and off the screen, more so after he has been posting gold for every Marvel fan post the release of Avengers: Endgame. Chris Evans' characters Captain America may harbor a lot of superhuman abilities & power, but it seems like Evans too does have superhuman strength. The man himself has shared a picture of him and Scarlett Johannson which is getting a huge response on the internet, and fans are showering their love on the actor for such a hilarious and cute picture of him & Scarlett.
The photo is from the USO tour of 2016 done by Scarlett and Evans. And in that, we can see some soldiers in the background with some other members of Marvel's team. In an interview with E! Online, Evans said,
"It's been so fantastic to meet you and really see what you have to go through. I play a soldier, but I've never actually spent real time with people who are stationed far from their homes to understand the sacrifices made. So for me, not only is it fulfilling as an actor but as a man, it really is a wonderful thing."
Here it is. Have a look: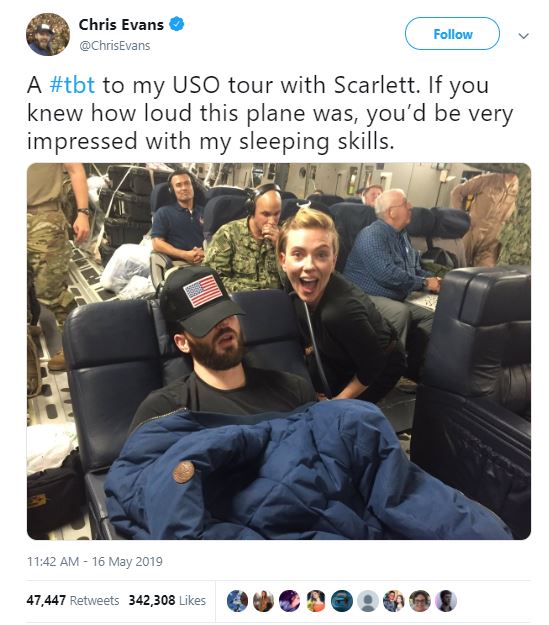 Well, Marvel fans are finding this picture really cute because it features the goofy ScarJo with the sleepy Evans. Avengers: Endgame is running in theaters and will get to its fourth weekend soon. Though the Marvel's mammoth has entered the Top 5 Highest Grossers of All Time swiftly beating movies like Titanic, Avengers: Infinity War, it is yet to smash down Avatar from the top spot. Do you think this Avengers: Endgame will be able to achieve this feat and hold the title? Tell us the comments down below.
MCU's next Spider-Man: Far From Home is scheduled to release on July 2nd.