Movies
The Official Men in Black: International Trailer 2 Released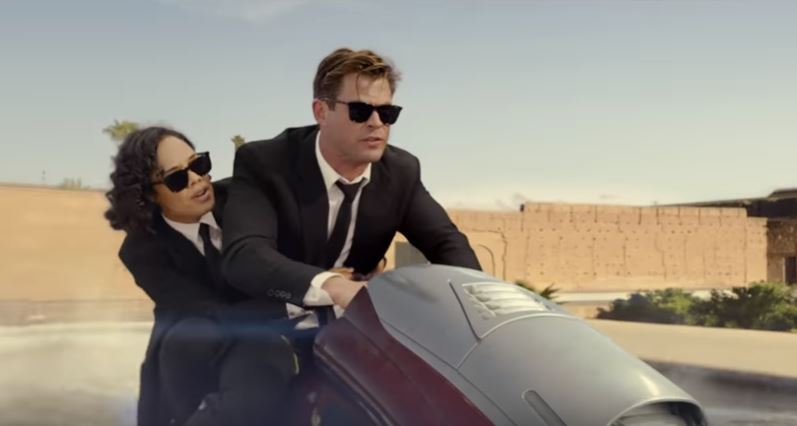 This is the right time to release a trailer if as Avengers: Endgame is just about to hit the theatres and trailers for big upcoming movies will play with it. Sony hasn't begun the second marketing campaign for Spider-Man: Far From Home as the movie would contain Avengers: Endgame spoilers, but they are spot on with the marketing of the next MIB movie. Without any further ado, Here are the official Men in Black: International Trailer 2:
We got the first trailer back in December and it raised quite a lot of eye brows as The Fate of the Furious Director, F. Gary Gray had adapted to the franchise really well by keeping the MIB universe intact while adding his fun unique spin upon it. If you thought that the first trailer was great, the second one exceeds upon that.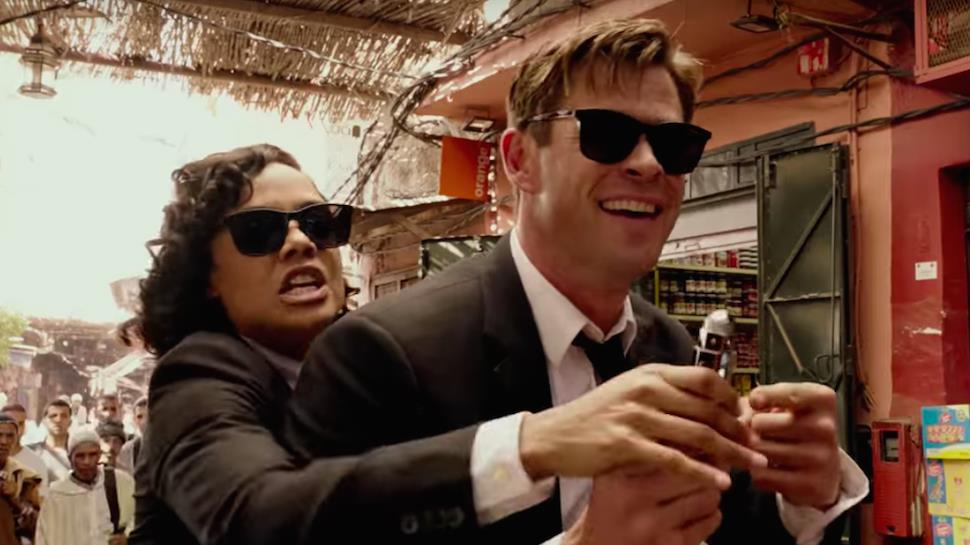 It may have given us a good chunk of cool stuff from the film, but all that came in quick glimpses so the film would still be very enjoyable when it comes out. The partnership between Chris Hemsworth and Tessa Thompson continues to look awesome as they carry it from Thor: Ragnarok, through Avengers: Endgame (probably) to Men in Black: International. These are obviously two different universes and the characters are different, but the chemistry between the two still stands amazingly well.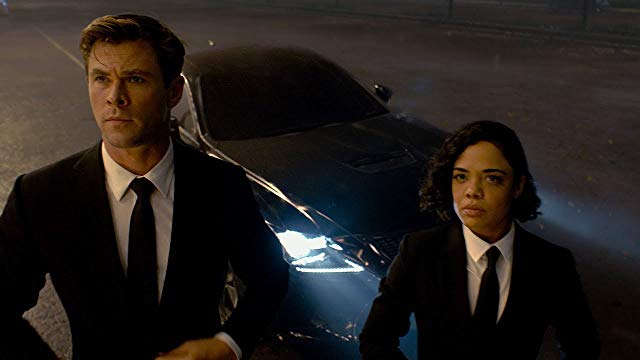 Before this trailer gave us a gist of Tessa Thompson's character in the film, she herself talked about her character in a previous interview, and Executive producer E. Bennett Walsh & Director Gray were also a part of the conversation:
"Thompson – The genesis of the whole thing is a young girl whose life had been altered by an encounter with Men in Black. And the idea is that unlike Will [Smith] in the original films, she's a protagonist who hasn't been recruited but has found them.

Walsh – The [series'] style is so deliberate in its design and storytelling. It's not a standard action movie. It has a certain point of view, and some of the humor is that very matter-of-factness.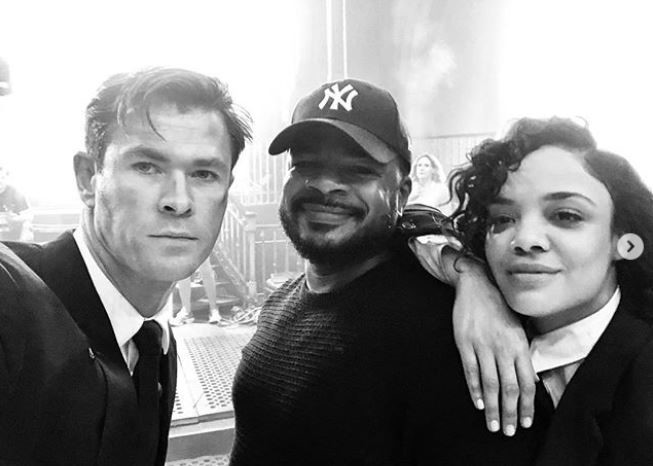 Gray – We went into the project knowing the deep affection we and the fans have for Will and Tommy. We're not replacing them, simply adding to their team.
Thompson – The start of the first movie talks about immigration, and Will [Smith] has these really searing jokes about race…. I think you do have the chance inside of all this escapism to say something, and make a movie that has heart and that has satire and that holds up a mirror to our stuff. I think that's possible, without preaching."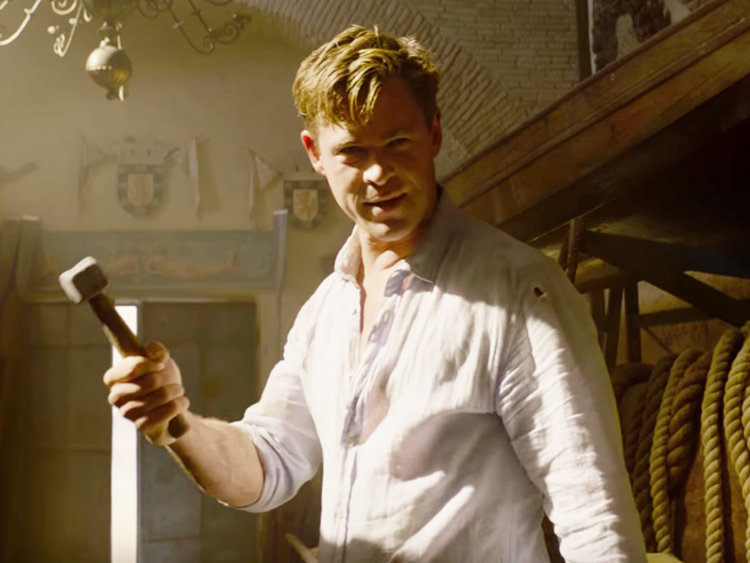 By the looks of the trailer, this film will surely turn out to be a profitable success for Sony, ensuring it to become another trilogy led by Chris Hemsworth. It should stand tall even after the immense competition that it is going to face.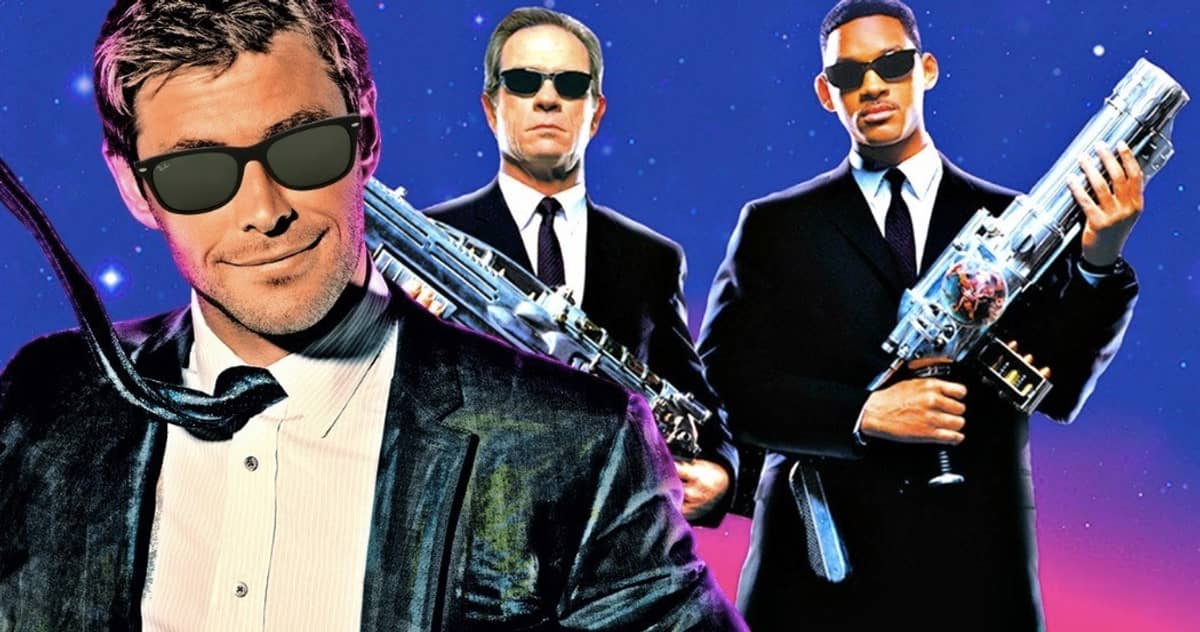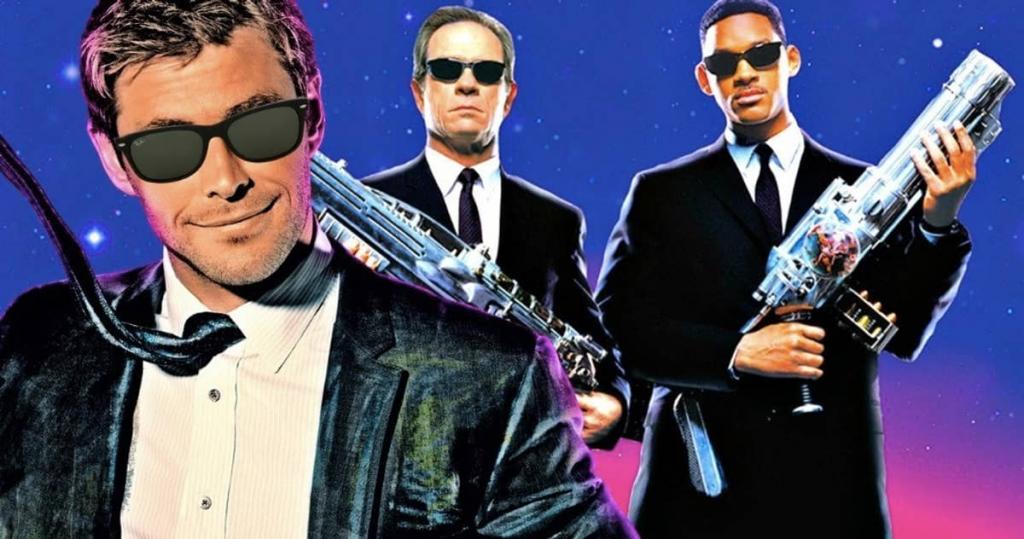 The first three MIB movies were very profitable for Sony and that is why they have invested in this reboot sequel which revitalizes the franchise by taking it international and brings in fresh familiar faces for people to enjoy. The first Men in Black made a hefty $589 Million at a budget of just $90 Million, Men in Black 2 made a good $441 Million at a budget of $140 Million and Men in Black 3 nailed it with a worldwide earning of $624 Million with a budget of $225 Million. Now the new one has a chance to do better at the Box Office with bankable faces leading the charge. So let's see what happens.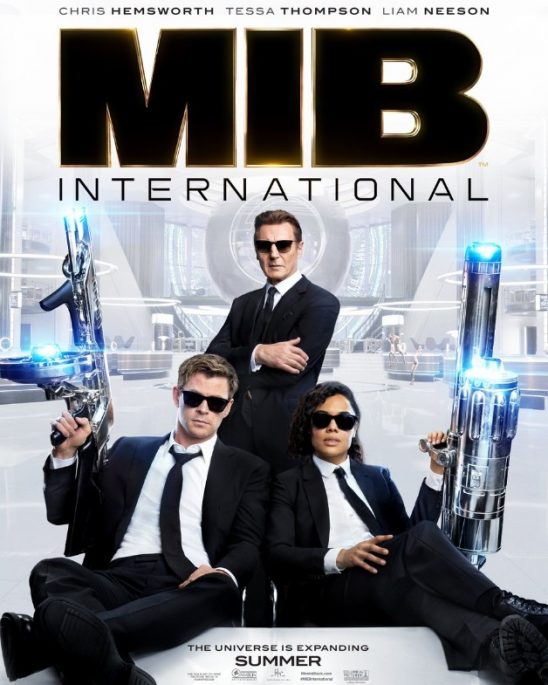 Directed by F. Gary Gray, Men in Black International stars Chris Hemsworth, Tessa Thompson, Liam Neeson, Rebecca Ferguson, Emma Thompson, Rafe Spall and Kumail Nanjiani. Here's the official Synopsis:
"The Men in Black have always protected the Earth from the scum of the universe. In this new adventure, they tackle their biggest, most global threat to date: a mole in the Men in Black Organization."
Men in Black International comes out on June 14, 2019.