Movies
Morgan Freeman Joins The Cast of 'The Hitman's Bodyguard' Sequel
Morgan Freeman is one of the most talented actors of Hollywood and if there's an intense and important role in any movie then without a doubt Freeman is your man. The same has been done by the makers of The Hitman's Wife's Bodyguard, which is a sequel to The Hitman's Bodyguard which released back in 2017. Though the first movie was not really a superhit at the box office, it won hearts and that's what prompted the makers to bring a sequel to the movie.
Patrick Hughes will direct this movie and the expectations of the people have surely boomed after Morgan Freeman's casting in this one. This could be the right step for the movie to do well on the commercial front as well, for Freeman's loyal fandom can make the movie reach heights. About the star cast of the movie, Ryan Reynolds and Samuel L. Jackson will reprise their respective roles along with MCU's Crossbones, Frank Grillo who also has been roped in for the sequel.
Deadline has reported that Morgan Freeman is a part of The Hitman's Bodyguard sequel but nothing has been revealed yet about what role will he play in the movie. But there are certain hints which have surfaced on the internet and they reveal that Jackson and Reynolds will team up with Salma Hayek, who will play the titular wife of the Hitman. The filming of the sequel is scheduled to begin in March.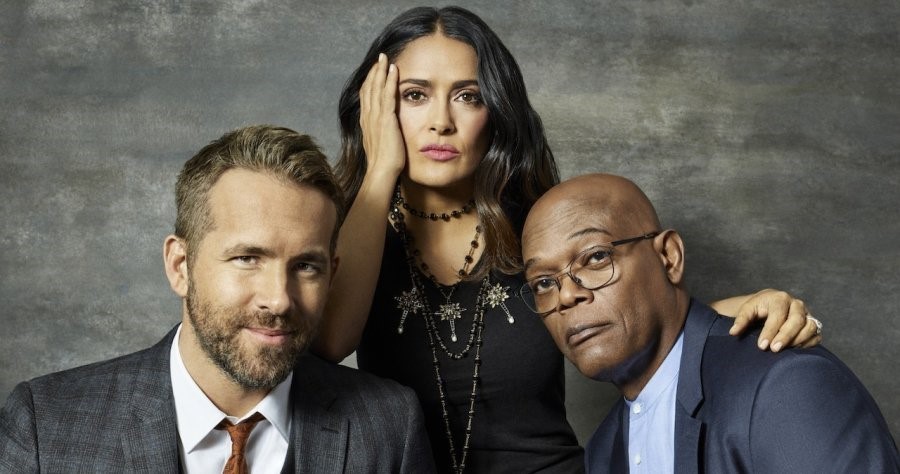 This film by the looks of it is going to be even bigger in action. Humor and obviously, the budget! The Hitman's Wife's Bodyguard will come out sometime in 2020 and here's the synopsis available as of now:
"The sequel follows bodyguard Michael Bryce (Reynolds) enlisted by Jackson and Hayek's characters to join them on a mission along the Amalfi Coast."