Movies
Captain Marvel Concept Art Reveals Major Marvel Character as a Skrull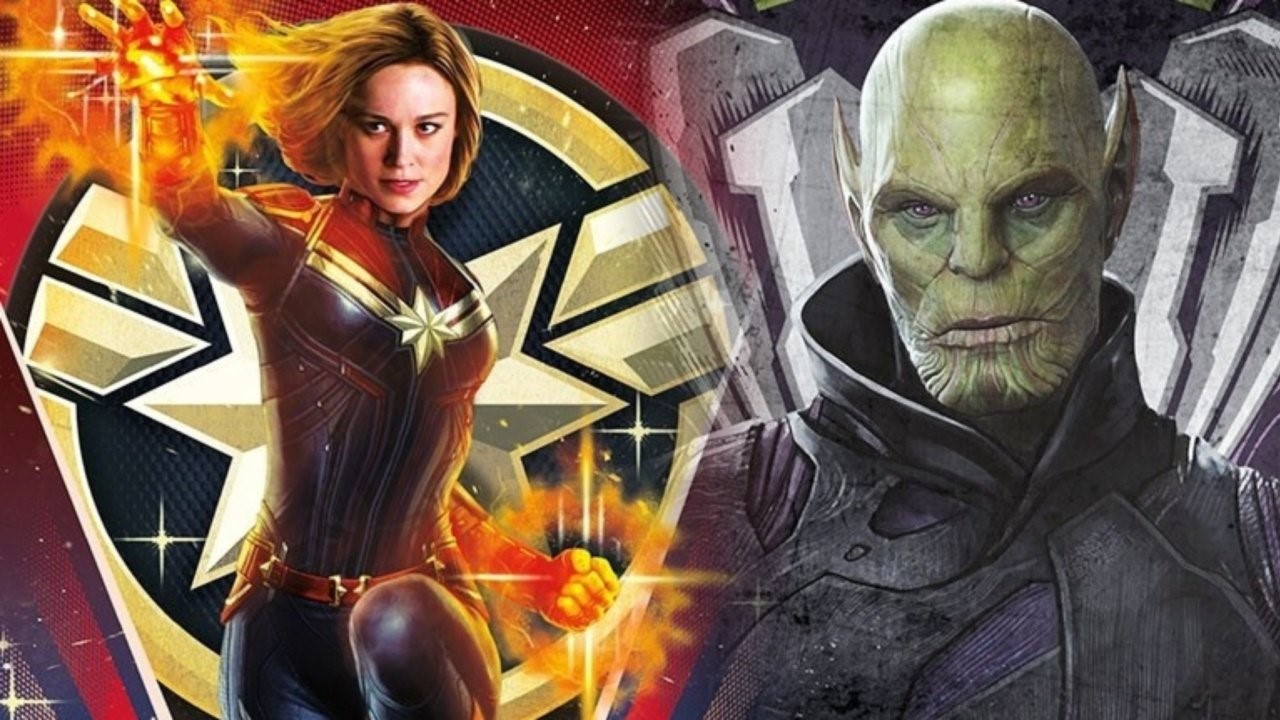 Even though Captain Marvel is currently surrounded by a bit of negativity, people are still excited to see this film for what it brings to the MCU. Before Captain Marvel becomes the MVP of Avengers 4, she is going to establish why she is the strongest character in the MCU. But along with that, we will get to see the surprising history of Earth, the Kree, and the Skrulls.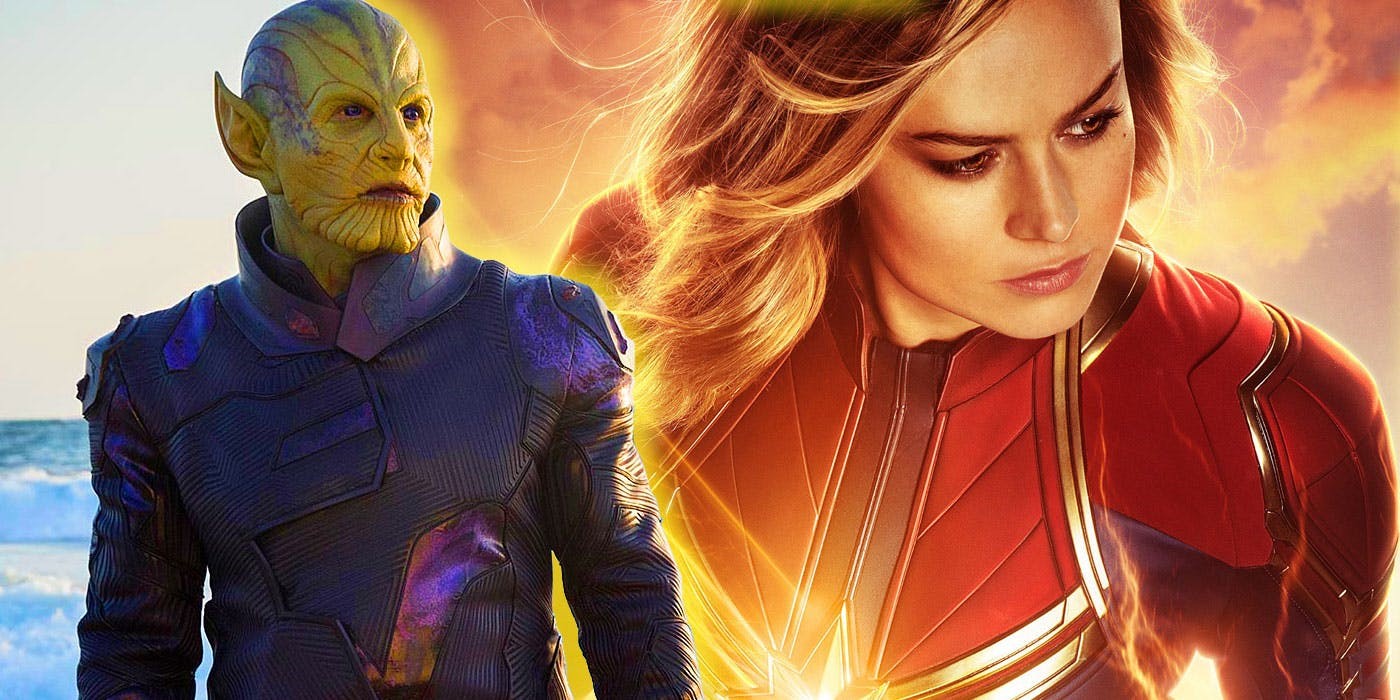 This is a movie where Earth will get caught up in between the cosmic battle that goes on between the Kree and the Skrulls, and that leads to the set-up of a Skrull invasion for the MCU's future. The fans have been waiting to know who will be the big name MCU character that turns out to be a dirty shapeshifting Skrull.
In my opinion, this Skrull invasion will come to fruition after Avengers: Endgame in the next Phase of the MCU, but the seeds for it have to be planted in Captain Marvel. It would be really difficult for Marvel to explain how a character we've known for so long turns out to be a Skrull in the future, but let's leave that topic for now.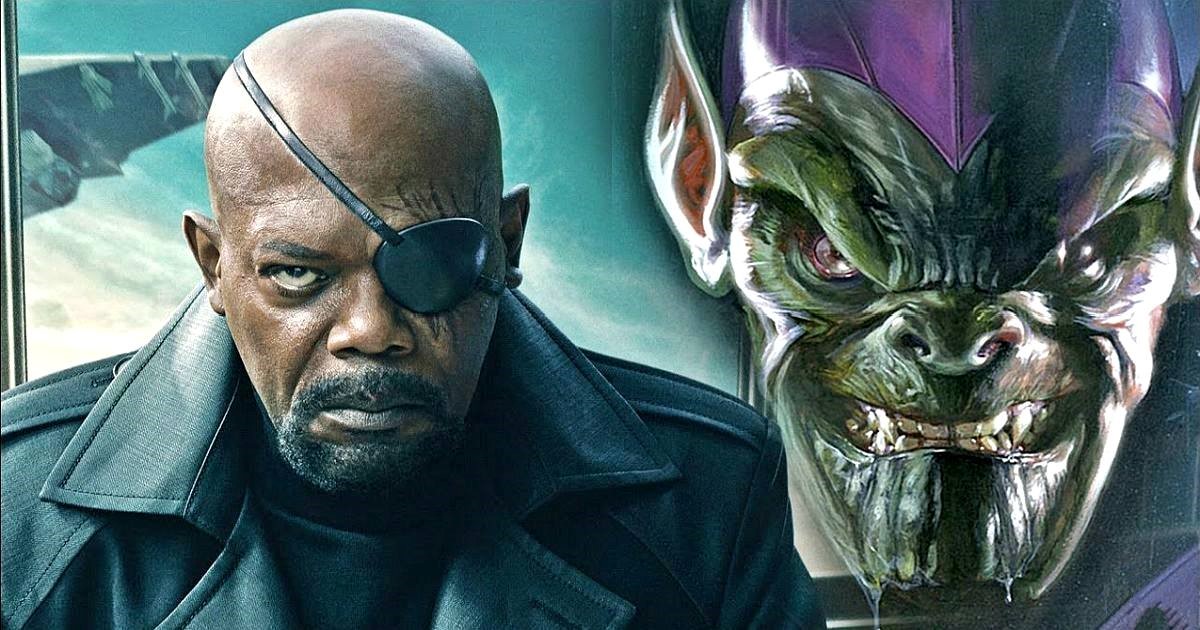 One of the characters that has been teased to be a Skrull is none other than Nick Fury. It would be really difficult for us to take in the fact that Fury is actually a Skrull given his story arc that we have witnessed till now, but we cannot ignore the fact that he has been teased as a Skrull imposter time and time again.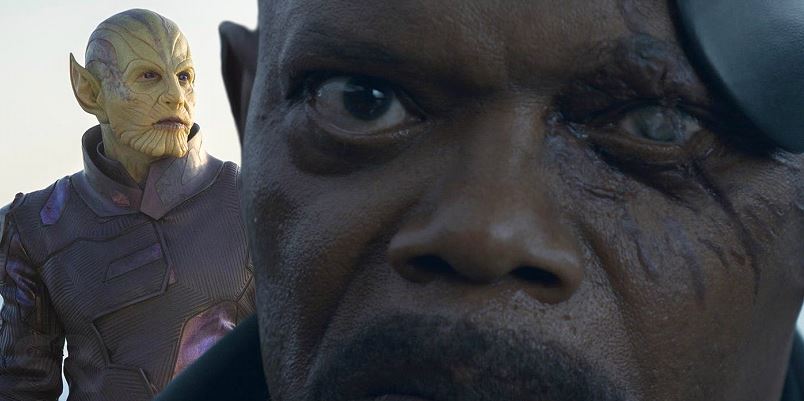 First, we got to see an Action Figure from Marvel Legends series which highlights Fury's eyes that appear to be green behind the pupils rather than white. Now, this may have been a mistake by the makers but still, have a look: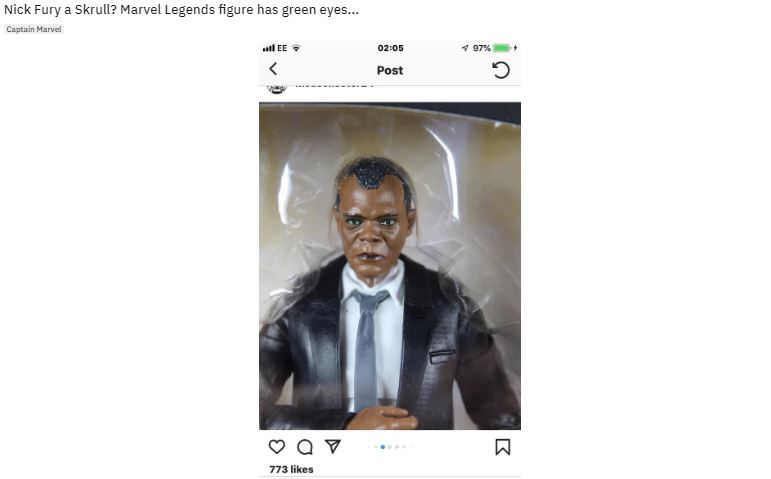 The second clue comes from a BTS photo of Samuel L Jackson sitting in a make-up chair with Green Goo all over his face. This has got to mean something. Have a look: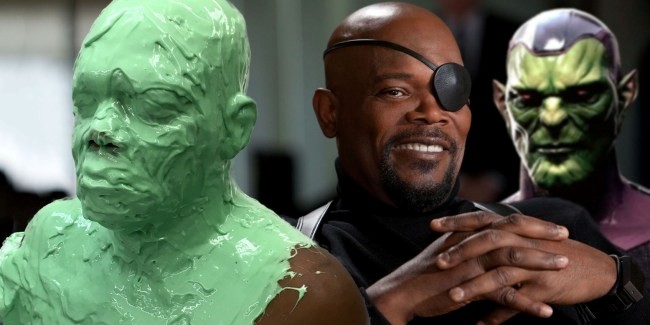 Now the third clue comes from a concept art posted by Reddit user sergioprism which shows us the transformation of a Skrull into Nick Fury. One could argue that this transformation shows Nick Fury with an Eye Patch but in the Captain Marvel timeline, Fury has both his eyes intact. So perhaps a Skrull imposter takes over Fury's persona at the end? Have a look at the photo: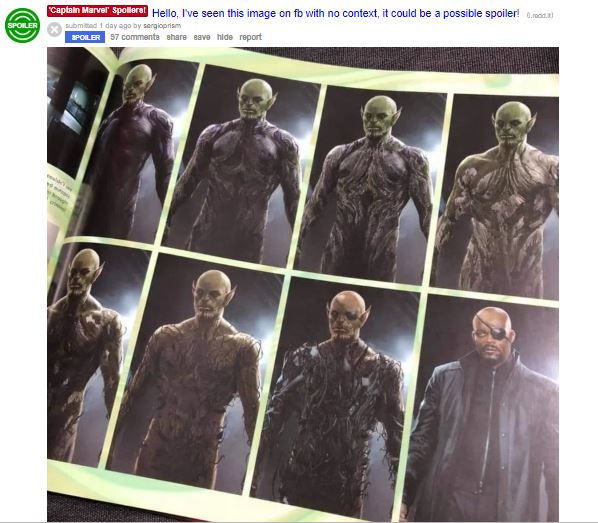 Now we don't know what the case may be here, but given that we have had 3 teases of Fury being a Skrull, there has to be some truth to that. For me, the Fury that we have seen over the years cannot be a Skrull because why would he Assemble the Avengers that can clearly defeat the Skrull army. It just wouldn't make sense. So to fix things, I'd say that the Skrulls switch Fury in between the movie, but we will see the real Nick Fury escape from Skrull captivity and continue in the MCU.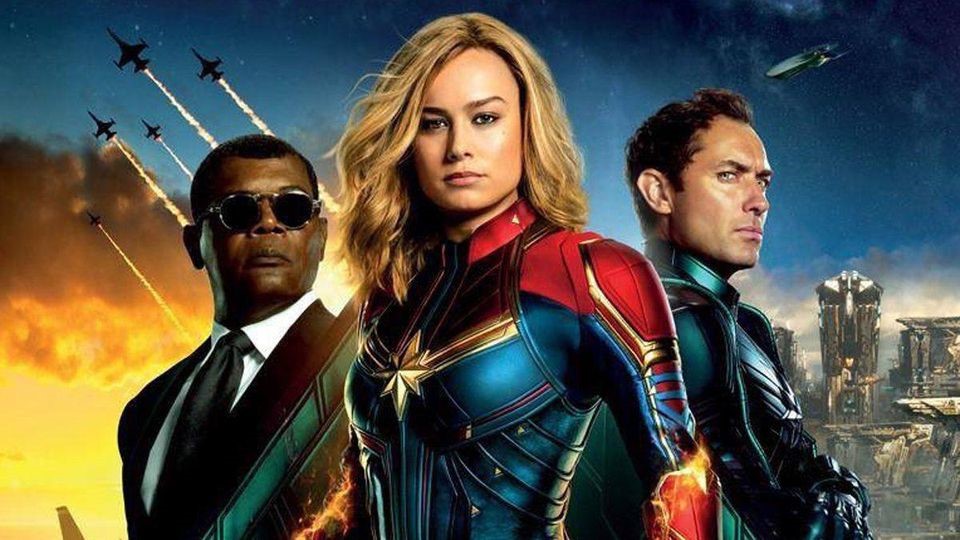 Directed by Anna Boden and Ryan Fleck and written by Liz Flahive, Meg LeFauve, Carly Mensch, Nicole Perlman and Geneva Robertson-Dworet, it stars Brie Larson as Carol Danvers, Samuel L. Jackson as Nick Fury, Clark Gregg as Phil Coulson, Jude Law as the commander of Starforce, Lee Pace as Ronan the Accuser, Djimon Hounsou as Korath the Pursuer, Gemma Chan as Minn-Evra, Ben Mendelsohn as Talos, Lashana Lynch as Maria Rambeau, Algenis Perez Soto as Att-Lass, McKenna Grace as a young Carol Danvers and Annette Bening in an undisclosed role.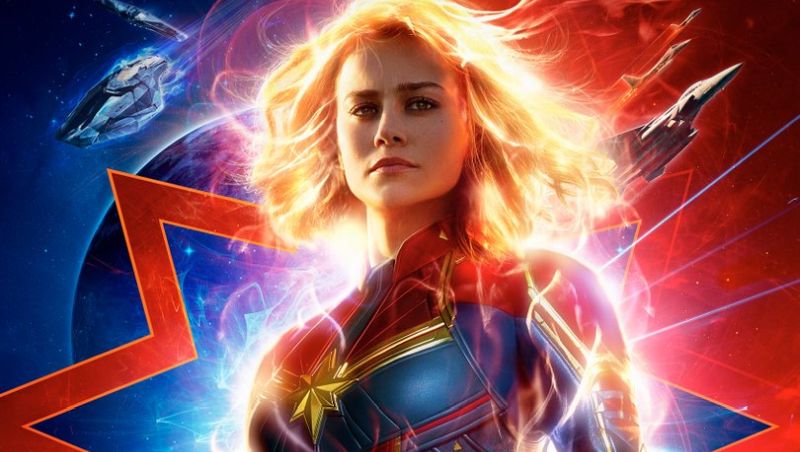 Captain Marvel comes out on March 8. Here's the official Synopsis:
"The story follows Carol Danvers as she becomes one of the universe's most powerful heroes when Earth is caught in the middle of a galactic war between two alien races. Set in the 1990s, "Captain Marvel" is an all-new adventure from a previously unseen period in the history of the Marvel Cinematic Universe."