Movies
Black Adam Will Reportedly Be The Villain of Shazam! 3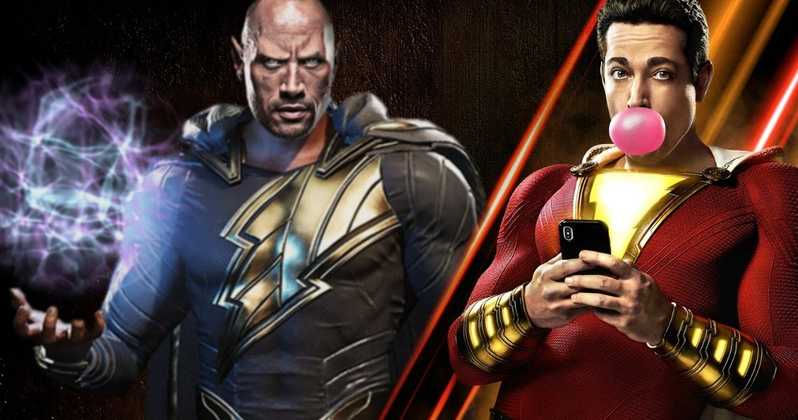 Zackary Levi's Shazam! is less than a month away from its worldwide release, and WB is really confident for their first Worlds of DC film of 2019. After Aquaman's immense success, people seem to have begun trusting WB's DC films. Shazam!'s marketing has people all excited for the film and the reactions of the various Websites have also proven the fact that Shazam! is going to be a blockbuster. So that brings us to the question of when can we expect Black Adam to take him on.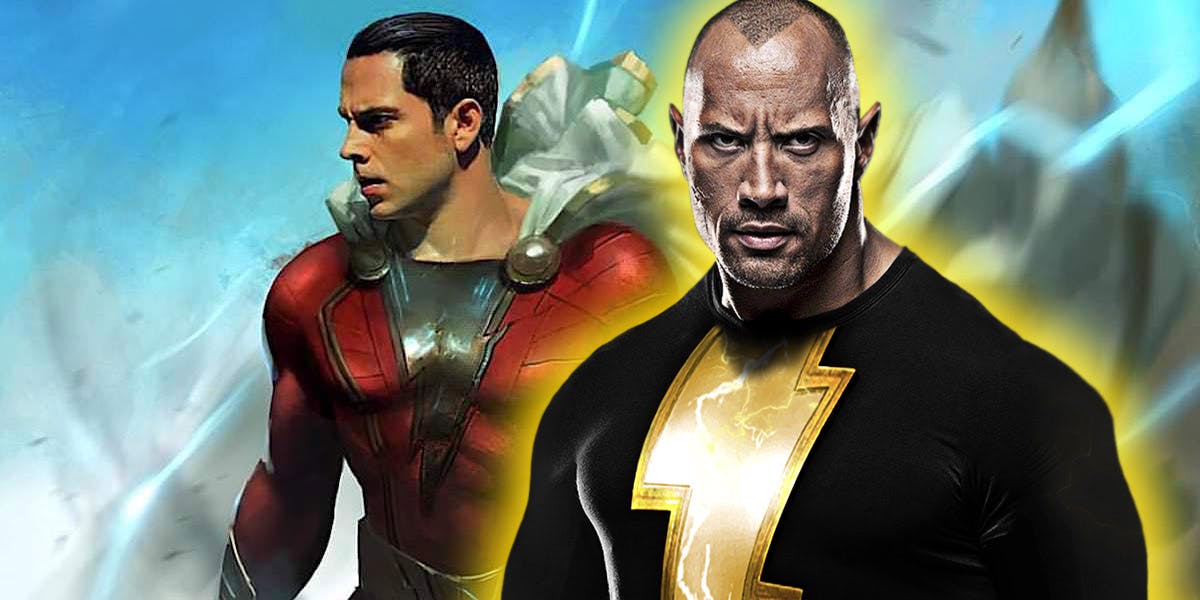 So far from what we know, Black Adam is going to get his solo movie first, and only after that can we expect him to be the villain of a Shazam! movie. But that might not even happen in Shazam! 2 as a new report from We Got This Covered suggests otherwise. According to a close to them, Warner Bros. is keen for the ruler of Kahndaq to appear in Shazam! 2 as Johnson is yet to appear in the Black Adam solo movie and we don't know when that is coming out.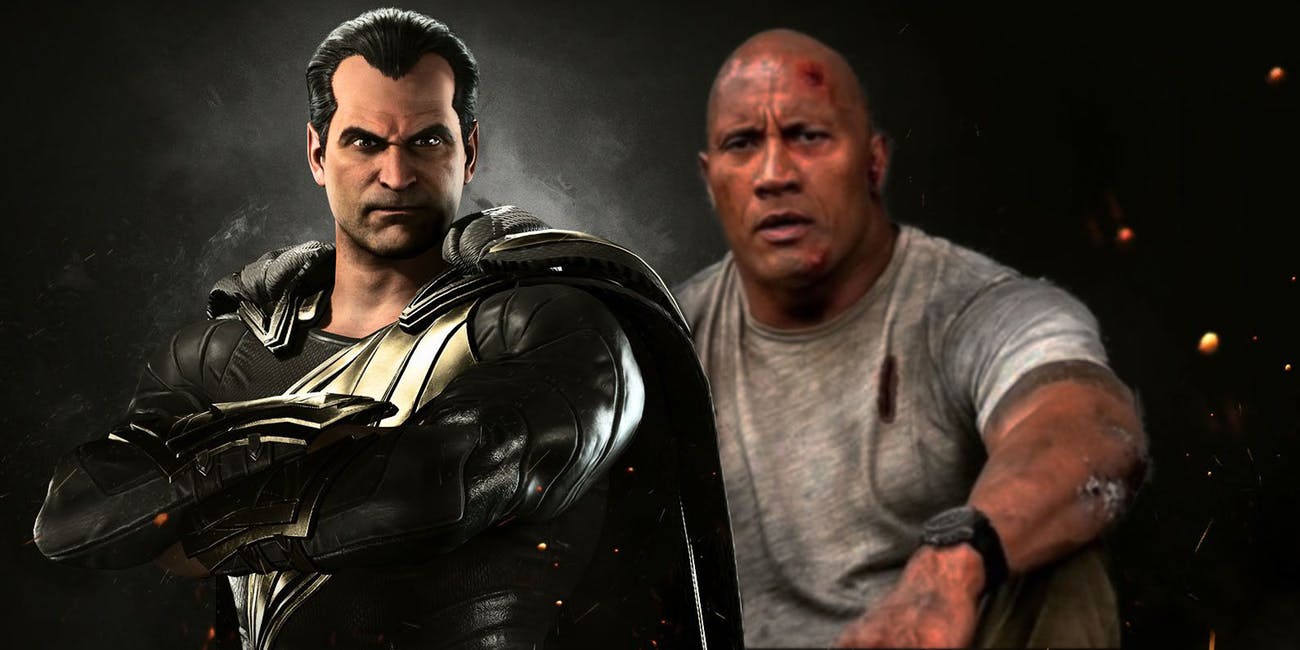 Johnson did confirm that the script of the film is coming in well, and we can expect production to begin in 2020. If that happens, then Black Adam could come out in 2022. WB's slate till 2021 is packed and they have also scheduled Aquaman for 2022, but there are obviously 1 or 2 movie slots that could be availed in 2022. Black Adam could take that slot meanwhile Shazam! 2 either gets slotted for 2022 or 2023.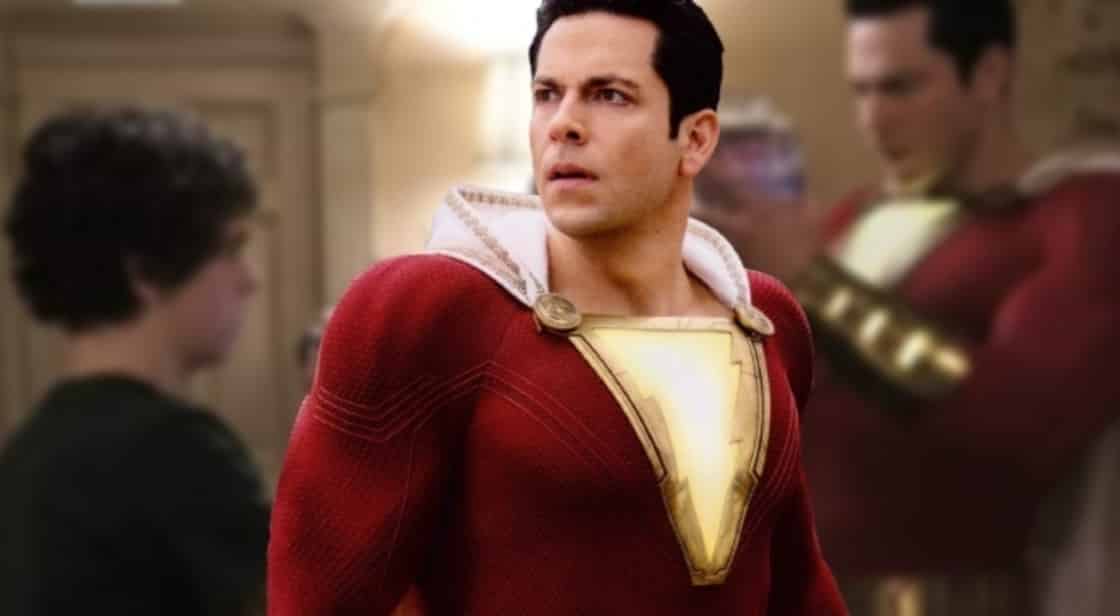 But it is clear that WB wants to develop both these characters well, and they are confident with the Box Office potential of both of them, hence having planned a trilogy already. From what it looks like, the Shazam! and Black Adam crossover could happen in the same way that Godzilla and Kong will take each other on. Godzilla got his first movie, then Kong got 1. This year we will see a Godzilla sequel which will lead us directly into Godzilla vs. Kong.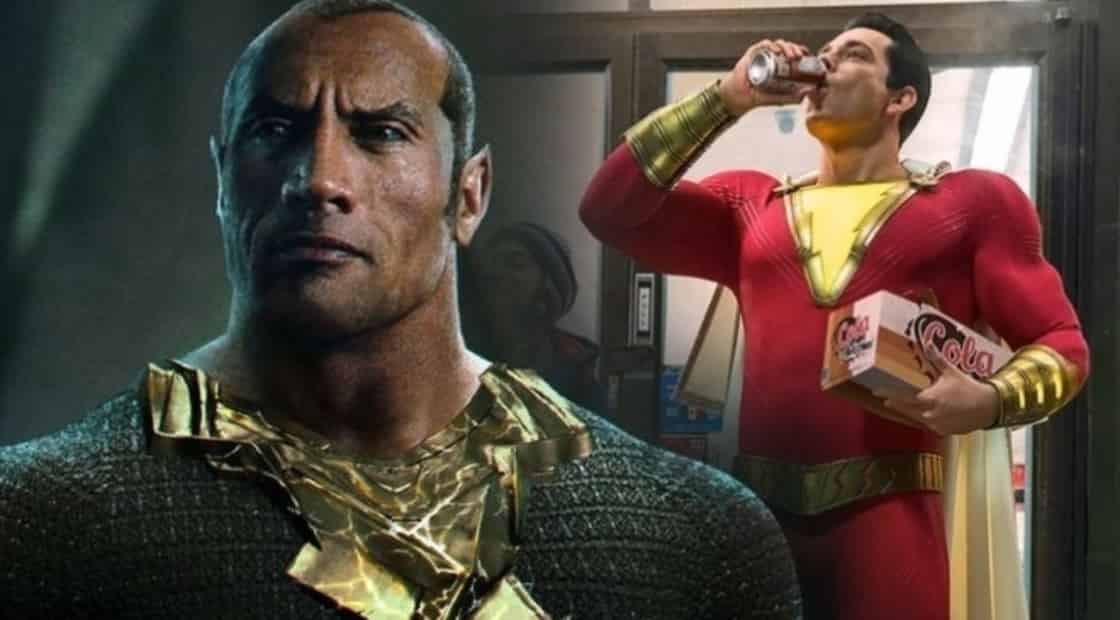 So in this way Shazam! gets his first movie, and to follow that we see Black Adam solo, Shazam! 2 and then both of them take each other on in Shazam! 3, or Black Adam vs. Shazam (whatever WB wants to call it). This is a more logical plan as this way we get a proper build up to their fight instead of just having to see two unknown characters coming in and going up against each other. Black Adam is Shazam's biggest villain so a fight between them has to be epic.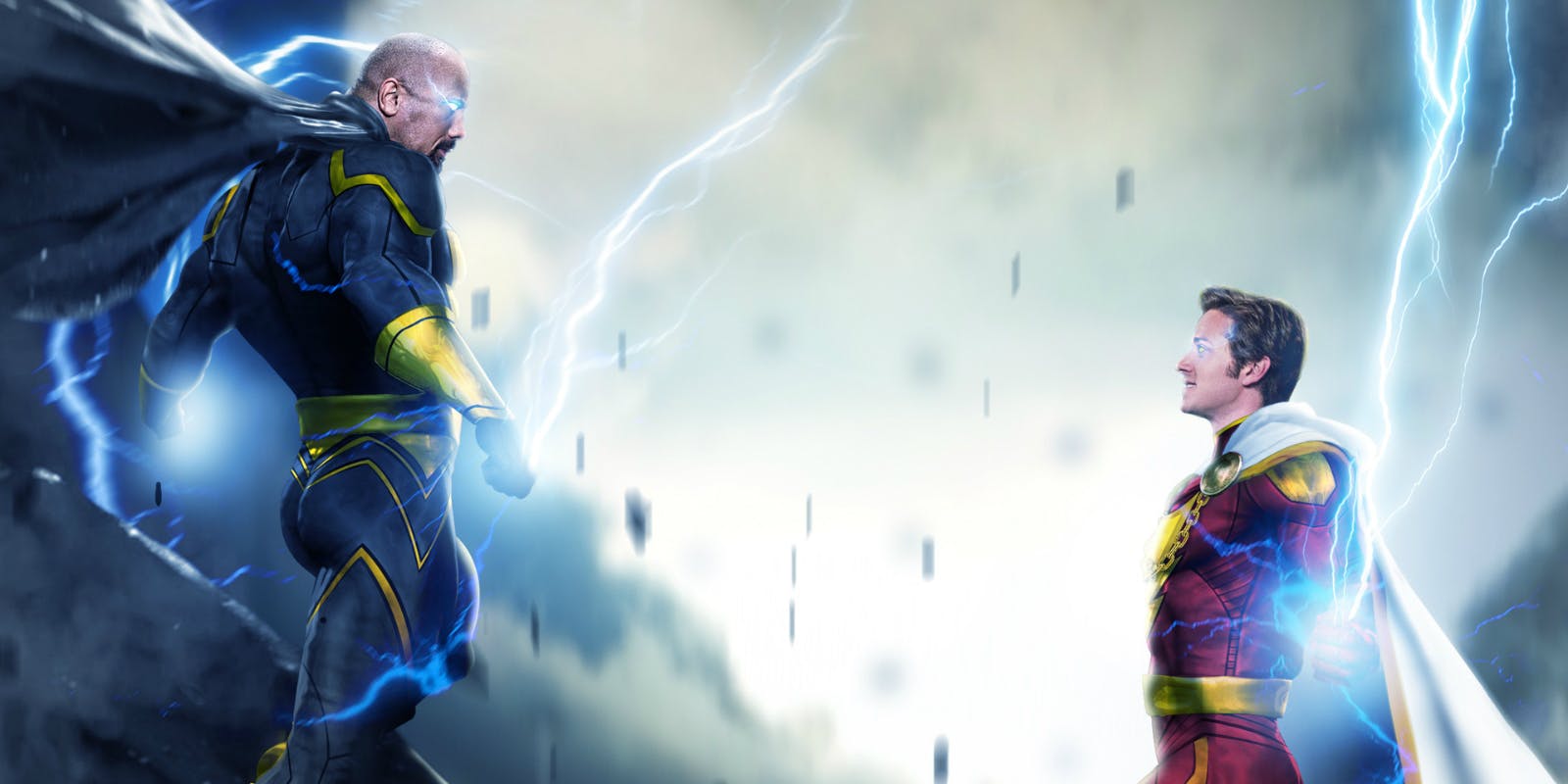 There isn't a Black Adam appearance in the first Shazam! movie as it was confirmed by the creatives of the movie a while back. But there certainly is a connection to the character for sure and we do have the description of that revealed by Screen Rant. As seen in the movie trailers, Billy Batson takes a train to escape from the school bullys and from there on, he finds himself face to face with the Wizard Shazam, in the Rock of Eternity. As described by SR, this is how the scene takes place: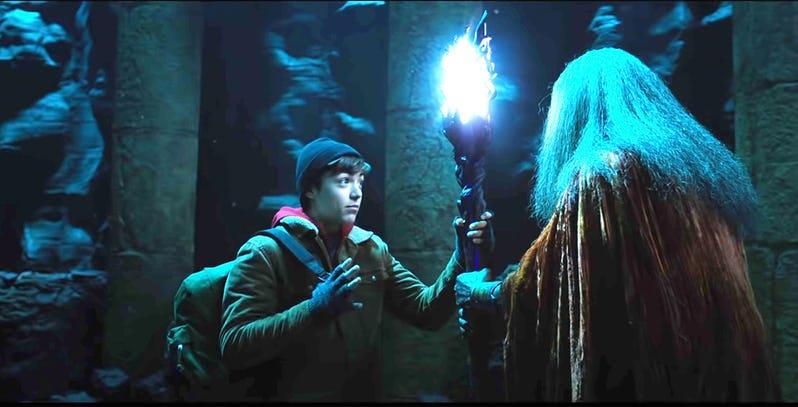 "The Wizard explains to Billy that he's the last wizard alive from the now destroyed Council of Eternity. He says that a long time ago they chose the wrong champion, who presumably led to their downfall. Rather than just tell the story, the Wizard permeates the room with magic, like a hologram, and shows the former champion over what appears to be Egypt."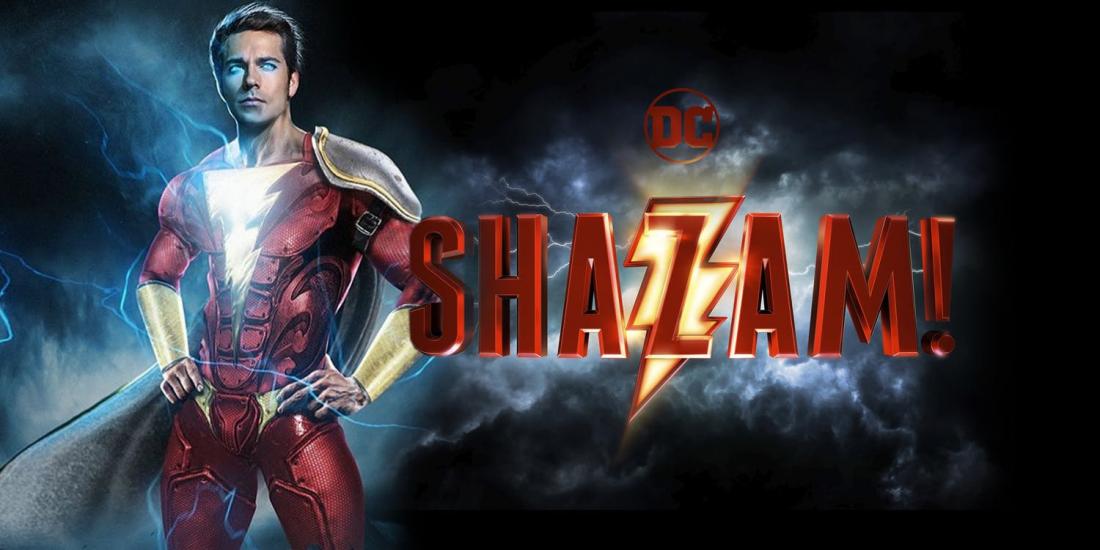 Let's hope WB handles these characters really well. Shazam! comes out on April 5 and here's the official Synopsis:
We all have a superhero inside us, it just takes a bit of magic to bring it out. In Billy Batson's (Angel) case, by shouting out one word—SHAZAM!—this streetwise 14-year-old foster kid can turn into the adult Super Hero Shazam (Levi), courtesy of an ancient wizard. Still a kid at heart—inside a ripped, godlike body—Shazam revels in this adult version of himself by doing what any teen would do with superpowers: have fun with them! Can he fly? Does he have X-ray vision? Can he shoot lightning out of his hands? Can he skip his social studies test? Shazam sets out to test the limits of his abilities with the joyful recklessness of a child. But he'll need to master these powers quickly in order to fight the deadly forces of evil controlled by Dr. Thaddeus Sivana (Strong).