Movies
New 'Captain Marvel' International Poster Makes Its Way Online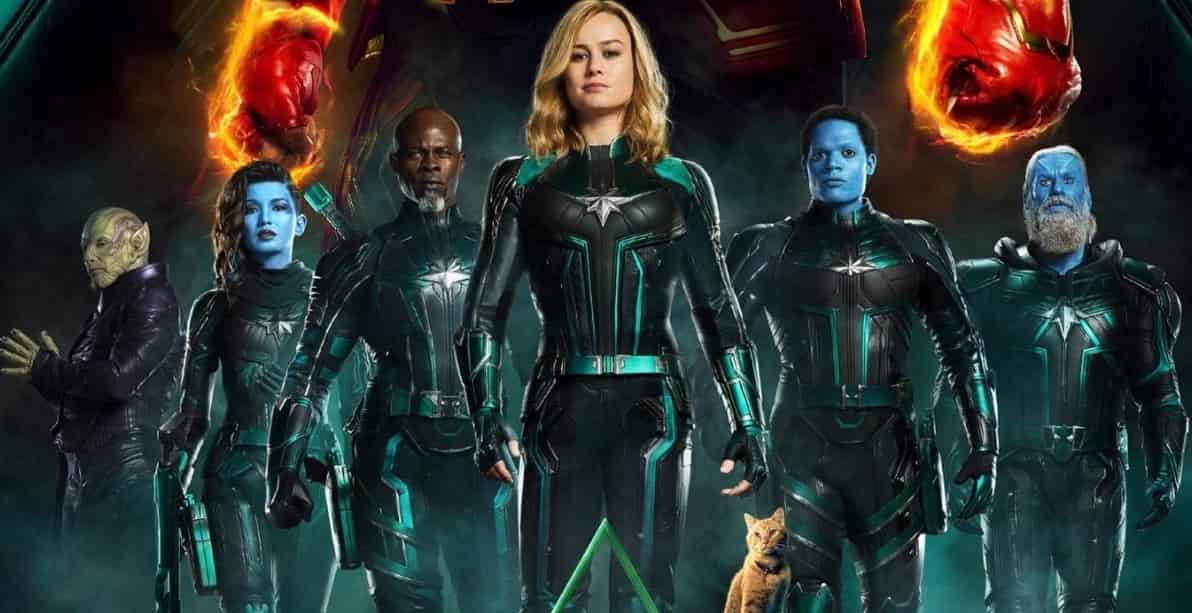 Another Captain Marvel International Poster has been released officially and fans are in a crazy mode again. As the release date of the movie is coming closer and closer, our excitement for the origin movie of the most powerful superhero of the Marvel Cinematic Universe is shooting up.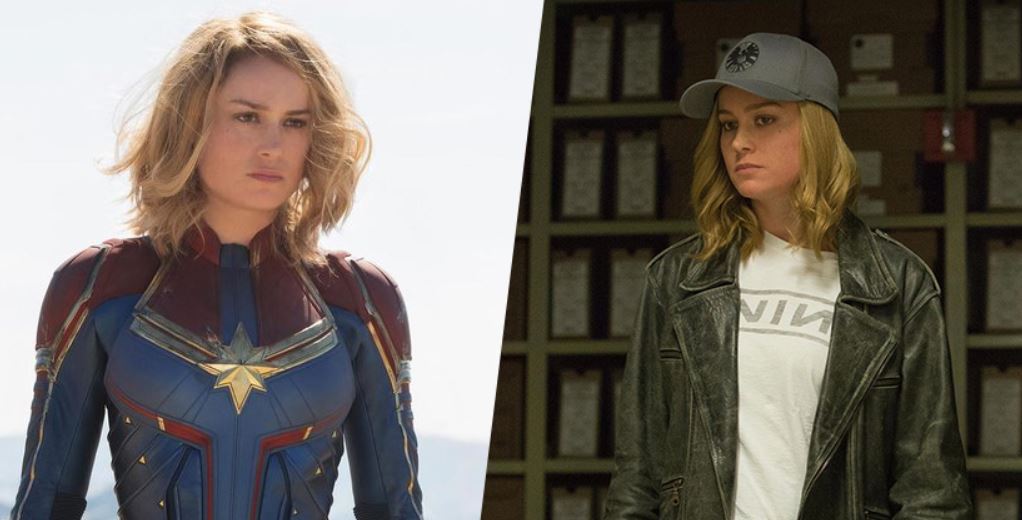 The official international poster of the movie features a lot of characters, with Brie Larson's Captain Marvel, Samuel L. Jackson's Nick Fury, Jude Law's Yon-Rogg being the face of it. The poster of the movie is down below and we have to say that it is quite incredible and beautiful. Have a look at it yourself: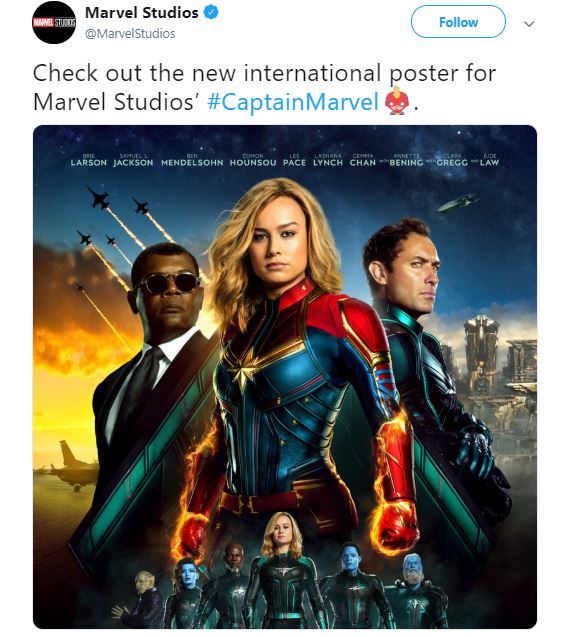 There aren't a lot of things left to know about the movie as it will show us the era of 1995, circled around the character of Brie Larson, Carol Danvers aka Captain Marvel. As Carol, she is a fighter pilot and an impressive weapon user. Then she becomes Captain Marvel after earth faces a galactic war between Kree and Skrull.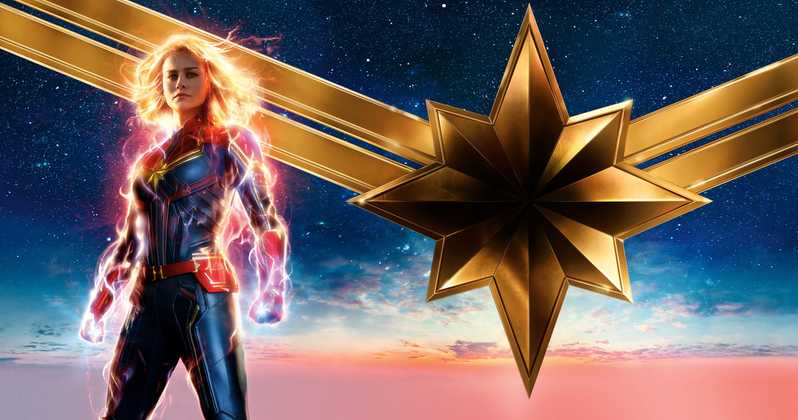 Talking about the movie, the producer of Captain America: Civil War in an interview said,
"I think the way the film opens is much different than an origin movie, and because she is a heroine that you haven't seen before, we're able to tell this story structurally in a way that will feel unexpected and hopefully will keep audiences off balance, Still balanced enough that they can enjoy the film, but even just making it a period film is sort of interesting in that it's not just a function of the world as we know it in the MCU today."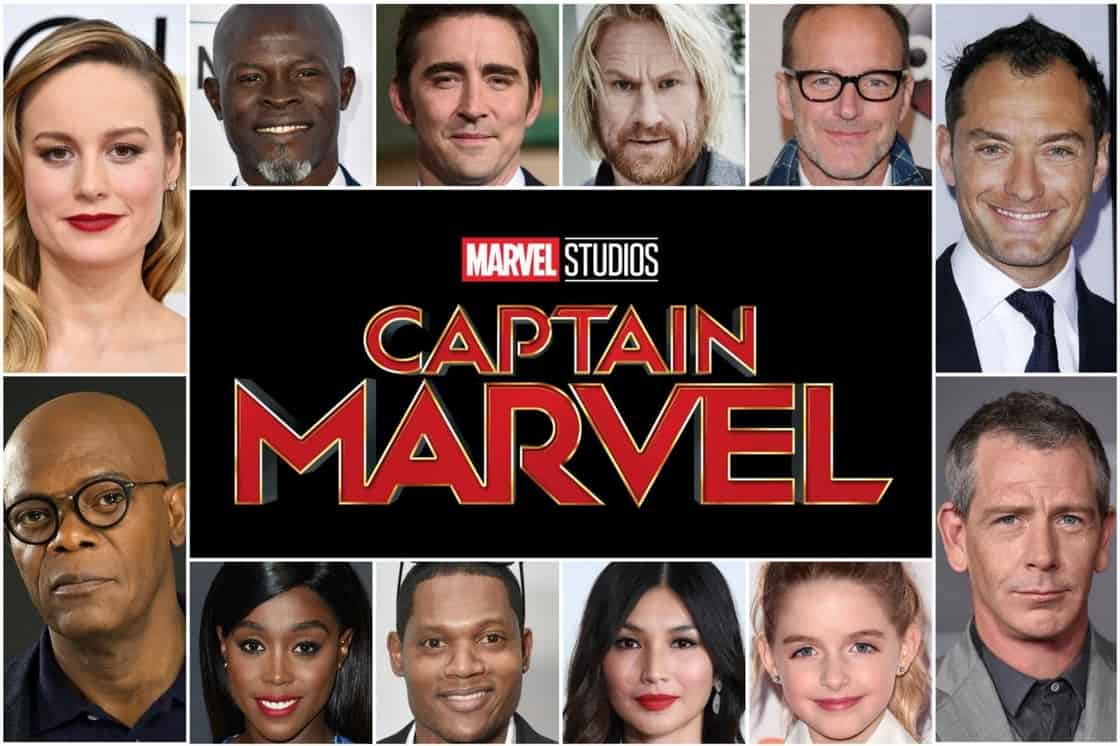 The movie will release on March 8. Stars like Gemma Chan, Lashana Lynch, Samuel L. Jackson, Ben Mendelsohn, Djimon Hounsou, Lee Pace, Annette Bening, Jude Law, Clark Gregg, and many others will make their way in the MCU with Captain Marvel.