Movies
Avengers: Endgame Reshoots Continue With Two Guardians of the Galaxy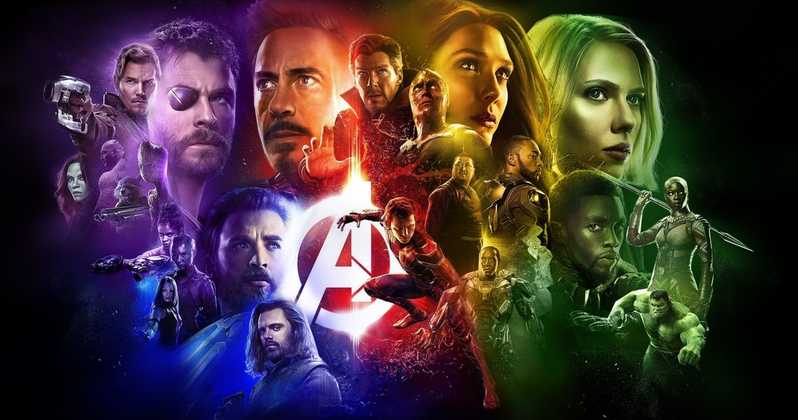 Avengers: Endgame is too close from its release now. Well, obviously Captain Marvel will hit the theatres first, but there are almost 3 months left for Avengers: Endgame to hit the theatres. The movie is currently under the post-production stage and a while back in 2018, the Russos claimed that they hope to be done with things by March. Post march will be the mega marketing campaign of the film, and most of the work on making the film will be done.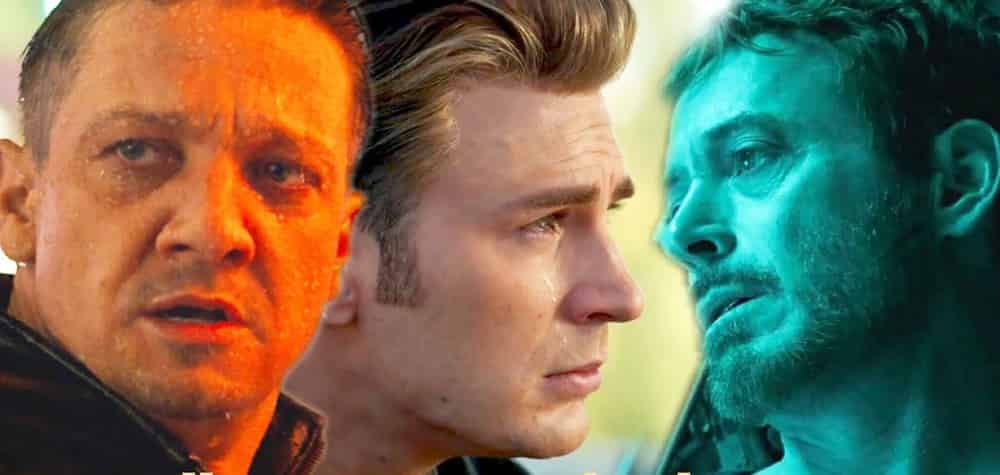 Last we heard, Avengers: Endgame was done with the Reshoots until October, and the Russos were focusing on finishing the visual effects of half of the film, which were apparently left. But as it turns out, some actors are appearing for Reshoots even now. The creatives behind this film obviously have a lot on their place, but they seem to be approaching towards the final stage of post-production.
Continuing with the visual effects, they may have figured that something doesn't fit properly, or perhaps some change is required, and that is why Avengers: Endgame is undergoing some more reshoots. I've said this before and I'll say it again. Mark Ruffalo and Tom Holland are considered to be the kings of spoiler revelations. Tom Holland's entire upcoming movie is a spoiler for Avengers: Endgame. But, the most under-rated spoiler revealing actor working in these Marvel films is Zoe Saldana.
https://www.instagram.com/p/Bsqui9nBFv2/?utm_source=ig_embed
She and her Instagram Account keep us updated with what is happening with her character the entire time. Gamora clearly died in Infinity War, but she has posted multiple videos of her sitting in the make-up chair getting ready for the reshoots of the next Avengers project. Now, that people already know that she will return, it seems that Saldana doesn't even care anymore. We have got another one of those latest make up chair videos from Saldana which proves that she is undergoing Avengers: Endgame reshoots.
https://www.instagram.com/p/Bsrcu-dB32R/?utm_source=ig_embed
Now if this makes you think that these could be some old videos just posted now, then there is another Marvel actor who is Saldana's partner in crime all this. Karen Gillan, who plays Nebula in the MCU has also tweeted that she has to get rid of the blue make one more time. Here's what she wrote on Twitter just yesterday: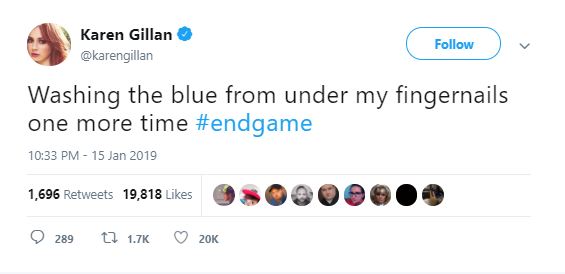 So the last bit of reshoots is happening now, and we may see some more actors be involved with them in the next 2-3 days. As Avengers: Endgame is a massive 3-hour long movie, Marvel could actually be working to finish the theatrical cut until the last week before its release. They will be screening the first 15-20 minutes of the film to test audiences as well, so things could be changed even after seeing the way they react.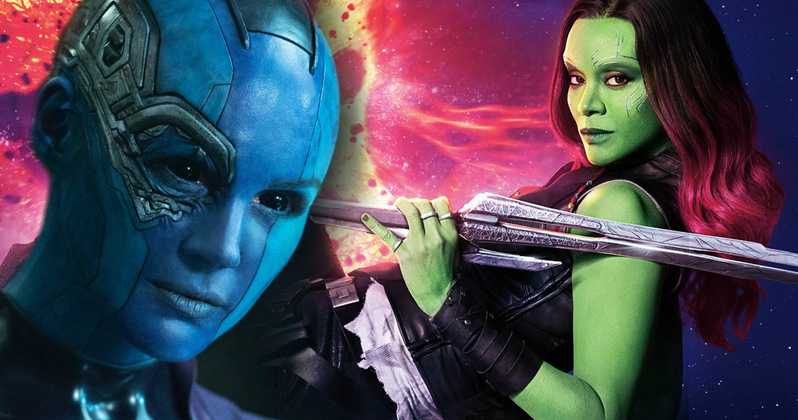 So, we know how insane Avengers: Endgame is going to be. It would be the greatest achievement if Avengers: Endgame actually pays off on the hype that surrounds the film. Even if it is a teeny tiny bit disappointing, we know that people are still going to love it. Nevertheless, Kudos to Joe & Anthony Russo.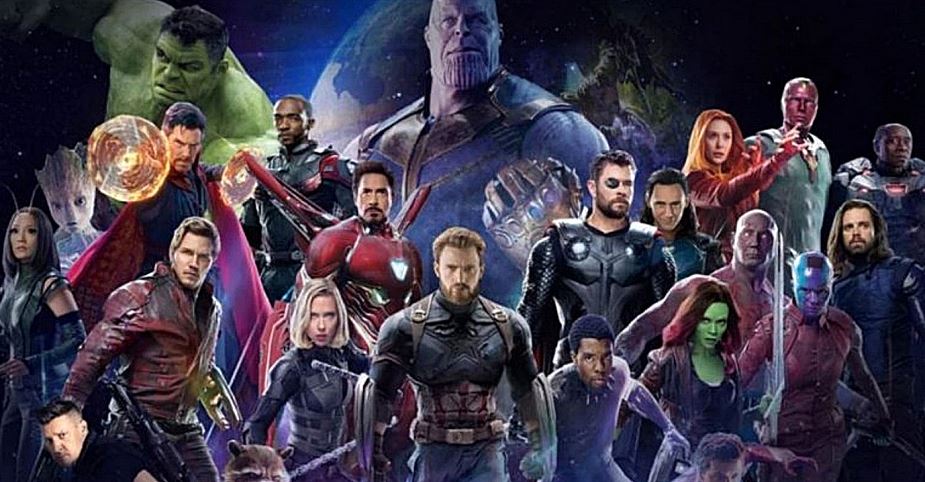 Directed by Joe & Anthony Russo, Avengers: Endgame will open on April 26, and it'll presumably star Robert Downey Jr., Chris Hemsworth, Mark Ruffalo, Chris Evans, Scarlett Johansson, Benedict Cumberbatch, Jeremy Renner Don Cheadle, Tom Holland, Chadwick Boseman, Paul Bettany, Tom Hiddleston, Idris Elba, Danai Gurira, Peter Dinklage, Benedict Wong, Elizabeth Olsen, Anthony Mackie, Sebastian Stan, Gwyneth Paltrow, Benicio del Toro, Josh Brolin, Pom Klementieff, Karen Gillan, Dave Bautista, Zoe Saldana, Vin Diesel, Bradley Cooper, Chris Pratt, Paul Rudd, Samuel L. Jackson, Cobie Smulders, Tessa Thompson, Evangeline Lilly, Aaron Taylor Johnson, Cate Blanchett, Michelle Pfeiffer, Michael Douglas, Tilda Swinton, Jeff Goldblum, Katherine Langford, Stellan Skarsgard and Brie Larson.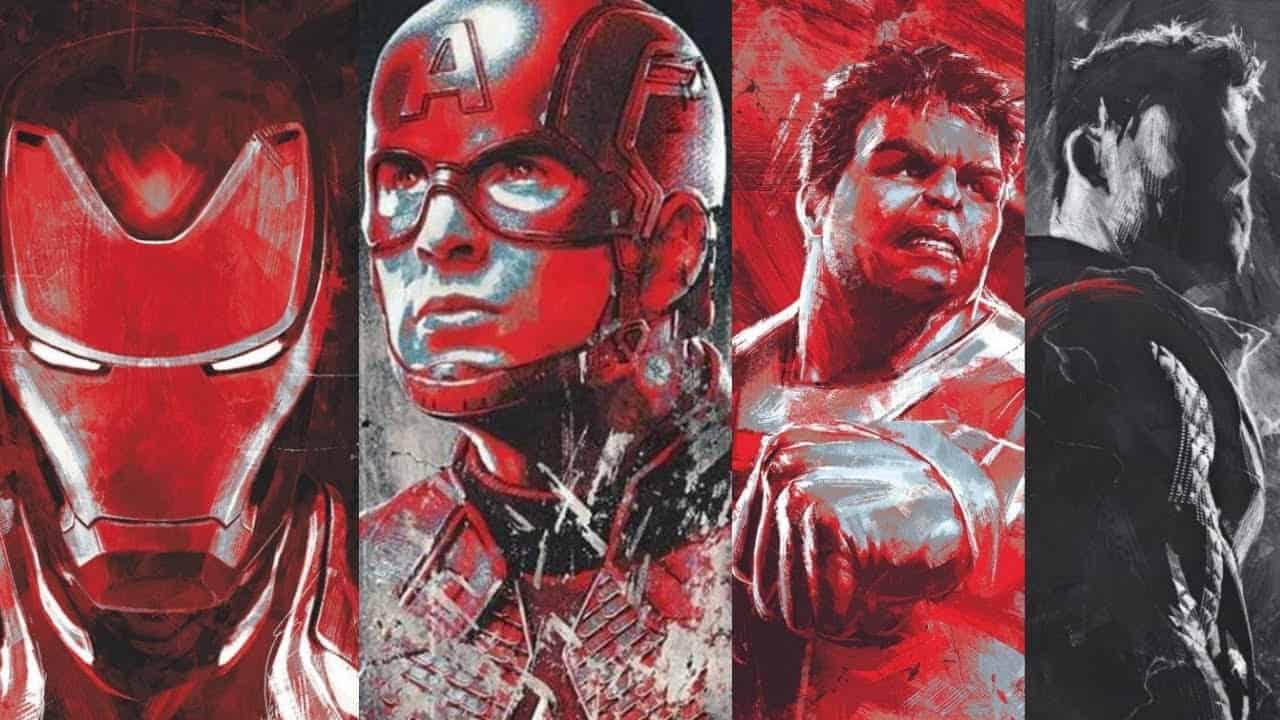 Here's the official Synopsis:
"Adrift in space with no food or water, Tony Stark sends a message to Pepper Potts as his oxygen supply starts to dwindle. Meanwhile, the remaining Avengers — Thor, Black Widow, Captain America and Bruce Banner — must figure out a way to bring back their vanquished allies for an epic showdown with Thanos — the evil demigod who decimated the planet and the universe."