Movies
MCU Fans Are Going Crazy Thinking That Avengers 4 Trailer Will Release Today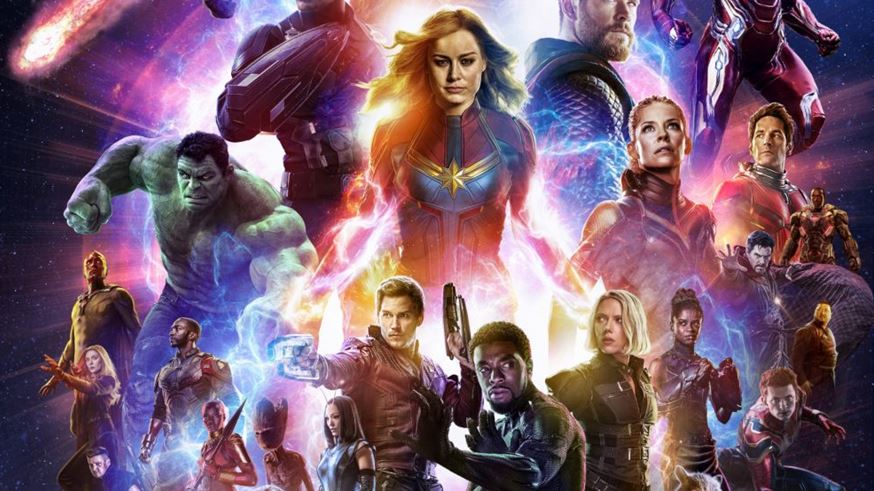 Avengers 4 Trailer:
The first trailer for Avengers: Infinity War came out on Wednesday, November 29, 2017 and it literally shattered the internet, breaking all viewership records for the first 24 hours. Now in India, it is already November 29, but people all across the globe actually believe that Marvel will suddenly drop the trailer on Wednesday or Thursday, following the footsteps of Avengers: Infinity War according to the day or the date. But it is highly unlikely that the trailer will come without a prior announcement.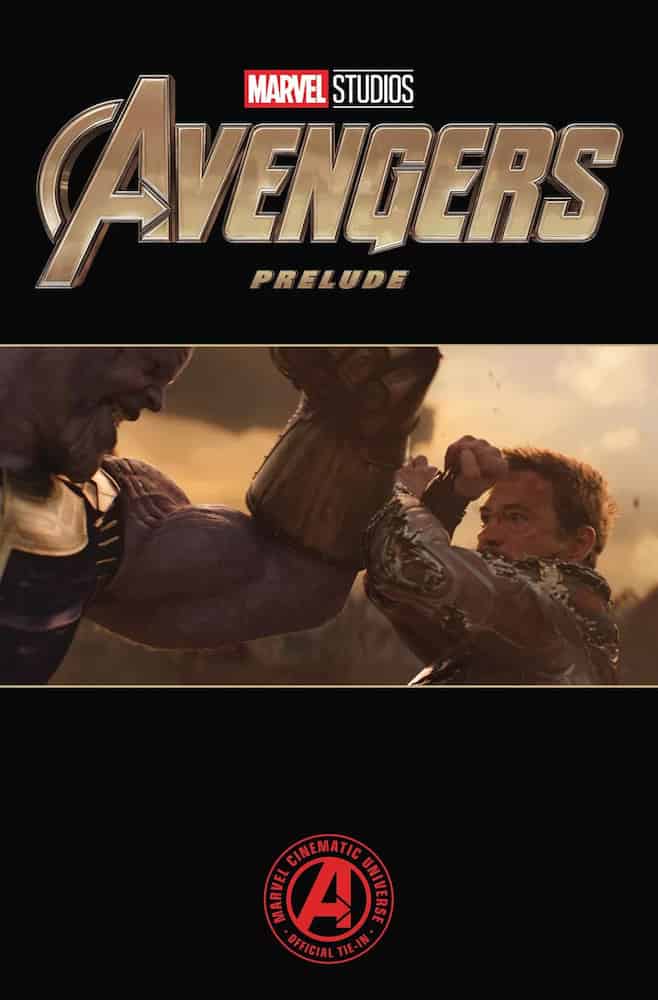 It has become a very common trend with big movie trailers for years now as they give an announcement teaser 1 to 2 days before the actual release date of the trailer. The announcement either happens through a tease or is delivered through social media by tweets or stuff like that.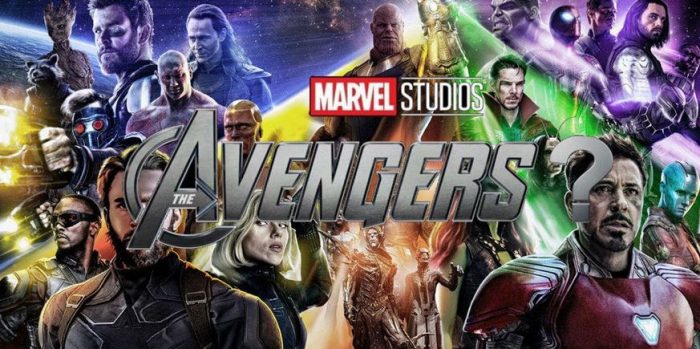 For Avengers 4, Marvel has been awfully quiet and people don't really know what to expect from them as of now! But some ardent fans actually expect that the trailer will drop today, and they've just gone crazy for it all over social media!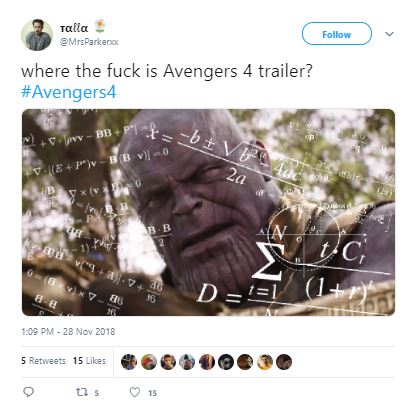 https://twitter.com/DamoneWilliams_/status/1067887915005440001
Waiting for avengers 4 trailer like… pic.twitter.com/ZnQzolmjT2

— Roberto Iglesias (@Iglesias12349) November 28, 2018
Well, what can you really say! The entire world wants the first trailer of this mega finale event and it surely is high time now. People believe that it has to release before December 5 because that is when the prelude comic of the film will be released. So if it has to come out within a week, then why not today!
https://twitter.com/MikeWillis20/status/1067887376582811655
When Thanos snaps his fingers instantly releasing the Avengers 4 Trailer worldwide and the Russo Brothers are like: "Noooooooooo!!!!" pic.twitter.com/mlK2KMkyQl

— Marvel Fan Alliance (@xylus84) November 28, 2018
https://twitter.com/alexboy0926/status/1067887130058330112
These tweets will certainly not stop and we all should actually join the tweet fest. What if the Russos might just hear us and give us the trailer. Anything is possible with Marvel. The co-president & producer of Marvel Studios, Louis D'Esposito told us that we have to be patient for the trailer as he already knows the release date. But this, we could assume that the trailer won't be coming for a few more days, but let's keep our fingers crossed and keep asking for the trailer!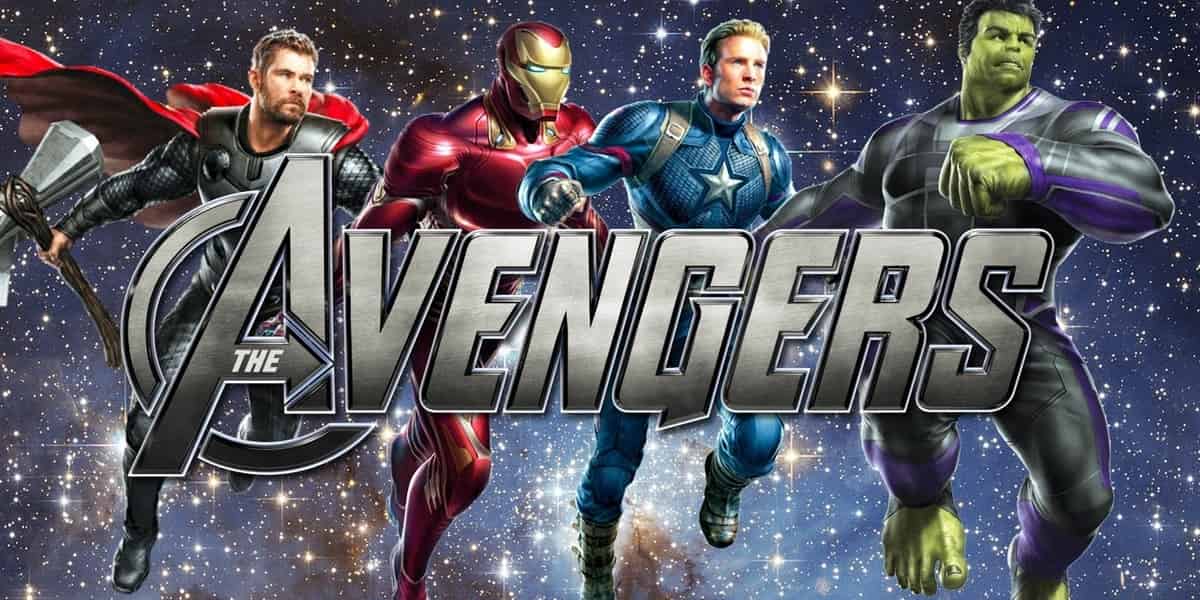 It is really great to see that Marvel is literally making all the headlines without even doing anything! They will post the trailer when they want to, and still until that day people will continue to talk about why Marvel is not releasing the trailer already. As soon as it hits the internet, the entire world is going to talk about the insanity of it all!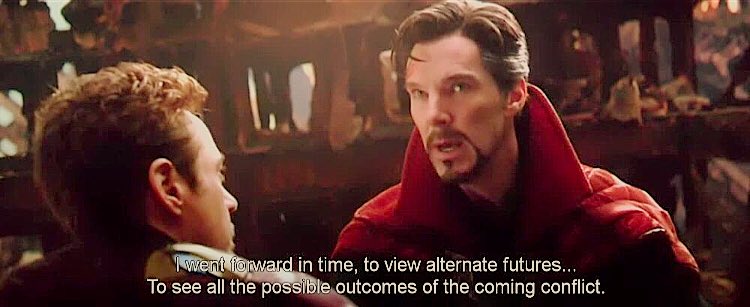 For now, we don't really know when the trailer is coming out, but a Reddit user named Ethaniopia guessed that the Avengers 4 trailer will come out on December 13, as that is when the official countdown clock of Avengers 4 will reach 14,000,605 in number! Here's what his theory says: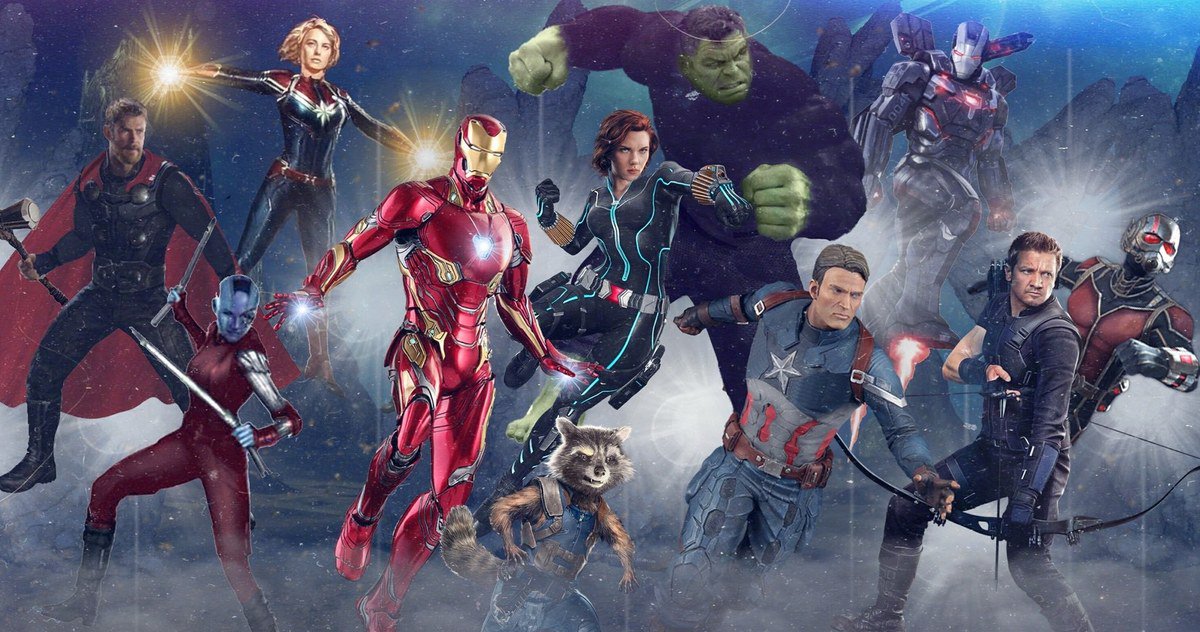 "Now I know that this may be entirely incorrect, but I have a theory as to when the trailer for Avengers 4 will be released. So, recently Marvel released a countdown for the release of the still untitled fourth Avengers film on their website (https://www.marvel.com/movies/avengers-untitled). At first, I thought "oh great they are just trying to torture us by showing how far away it is," but then another idea made its way into my head. Perhaps Marvel is also trying to give us a hint and that the release of the trailer and this countdown are connected. The only thing I could think of is that when the countdown reaches a certain number that the trailer will be released around that time. However, the question is what number could it be? Thankfully, I remembered the amount of possible outcomes that Doctor Strange saw to be 14,000,605 and then everything clicked. What if when the countdown reaches that number, or relatively close to that number, the trailer is released? While I'm writing this the countdown is at 161 days and for my idea to work, the trailer would have to be released when the countdown is at 140 days. The countdown would be at 140 days on December 13th which is a Thursday. This day is also the day in which Spider-Man: Into the Spider-verse premiers, meaning that the trailer could be attached to this. In addition to this, there is a football game on that night at between the Chargers and the Chiefs. The teams that are playing don't really matter, but I know in the past Marvel has released trailers during football game commercial breaks, such as the initial trailer for Iron Man 3 during the Super Bowl that year. I'm not saying that I'm one hundred percent correct or that I am one of these "reliable Marvel sources," but I'm saying that there is a chance that this could be what Marvel has been planning. While I am hopeful that this is somewhat correct, I also just want the trailer to be released already."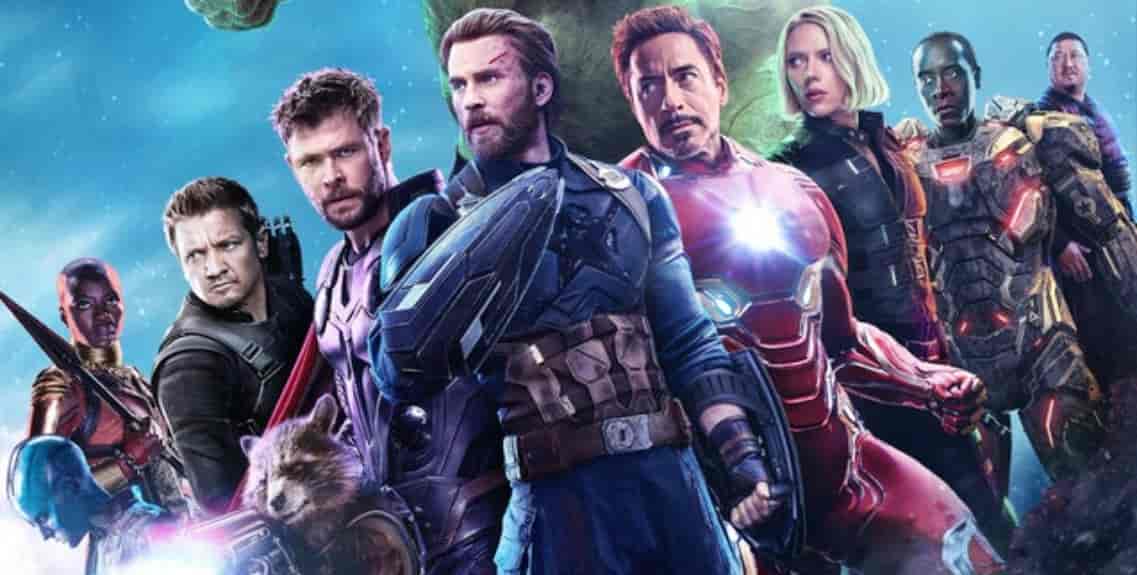 So, we could either get the trailer before December 5, or it might just happen on December 13, right before Spider-Man: Into the Spider-Verse opens in the theatres. But we can be sure of the fact that it is not coming out today!