Movies
Avengers: Infinity War – Gamora's Sword Confirmed to be Capable of Killing Asgardians
Avengers: Infinity War incorporated many amazing characters throughout the film, but some particular characters did get to shine quite a lot in the spotlight. Infinity War was mostly a story about Thanos but the likes of Thor & Gamora also had their own subplots which worked amazingly well for the film.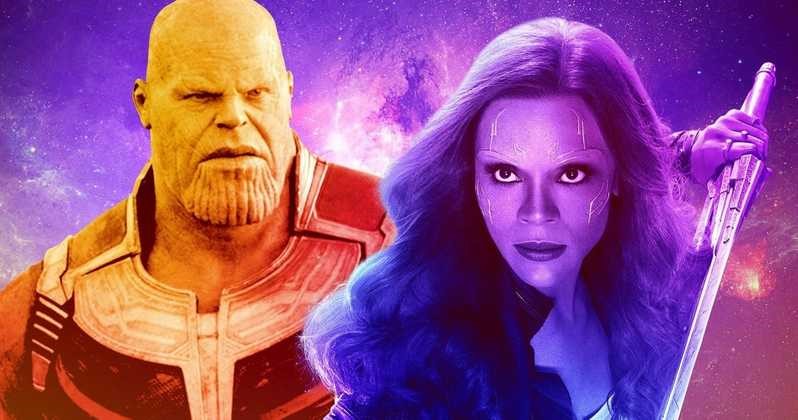 Thanos and Gamora's story was very important for truly explaining Thanos' motivations so we could say that Gamora's importance was a lot more than any of the heroes that fought in Wakanda (apart from Thor).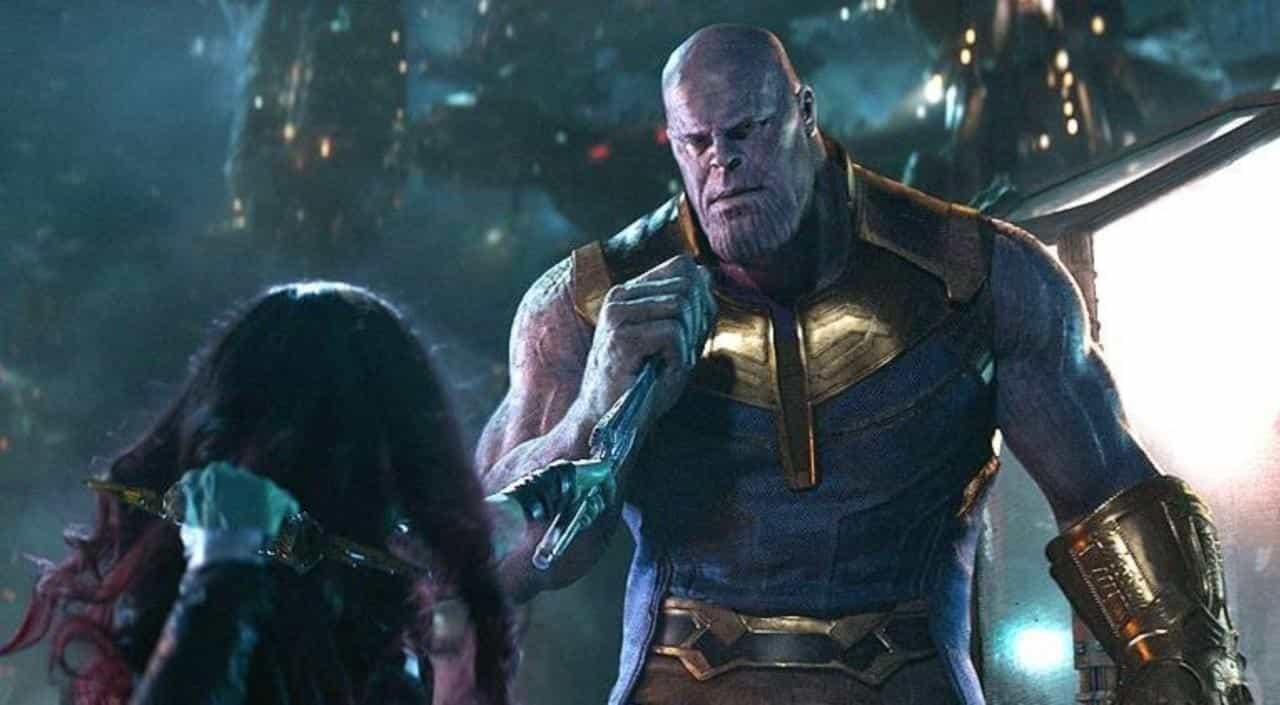 While all the heroes got to be a part of some great action sequences. Vision as always had his powers undermined and he continued his trend of being underused, but Gamora was the character who did not get to be in any of the fight sequences apart from one little illusion on Knowhere.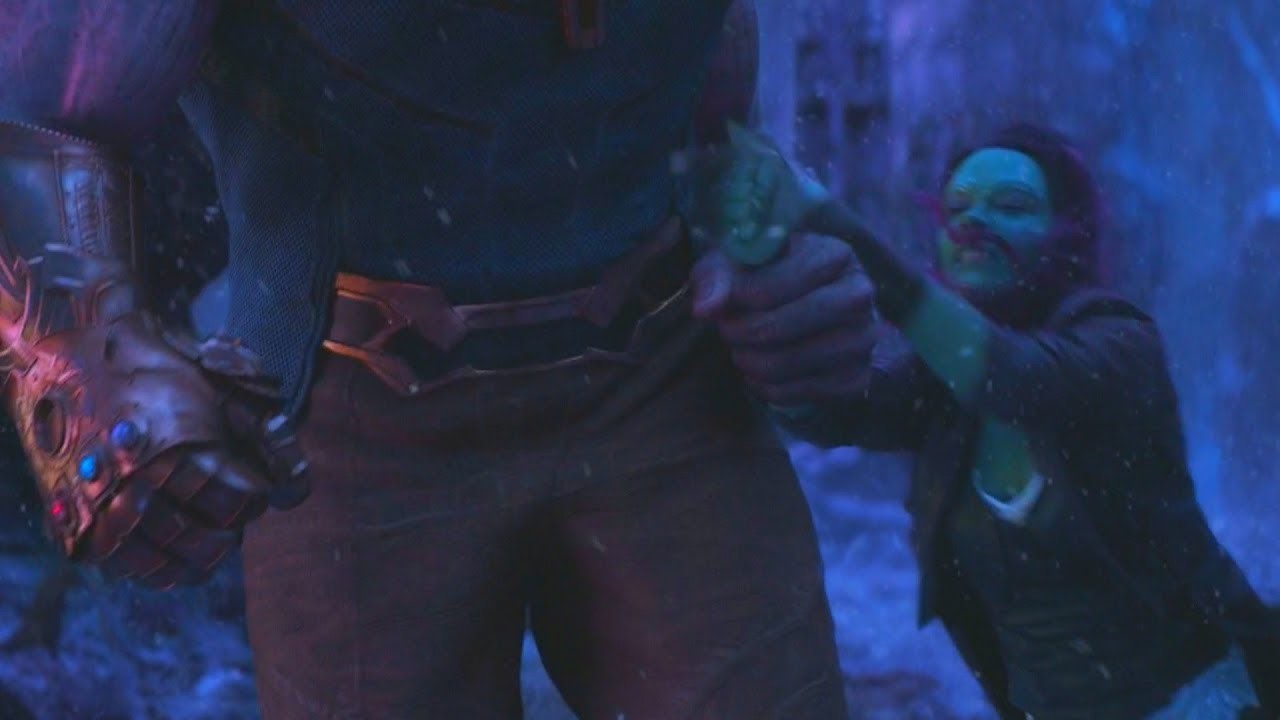 She certainly is one of the strongest assassins throughout the galaxy, and working under Thanos allowed her to earn that. But we would have liked it much better if she got to show it a bit in Infinity War. Over the 3 films we have seen her in, she has had some amazing weaponry to showcase along with her fighting skills.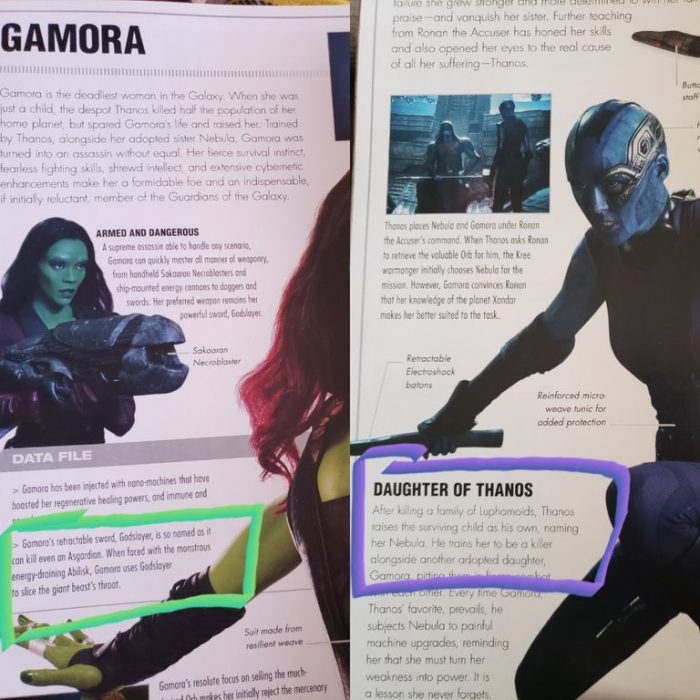 Now, a fun fact has come into the light through Marvel Studios Visual Dictionary which brings her retractable sword into the picture. The dictionary has named the sword as "Godslayer" but all of us must be curious as to why would it be called that. The dictionary has given a very specific reason for that and here's what it says:
"Gamora's retractable sword, 'Godslayer,' is so named as it can kill even an Asgardian. When faced with the monstrous energy-draining Abilisk, Gamora uses Godslayer to slice the giant beast's throat."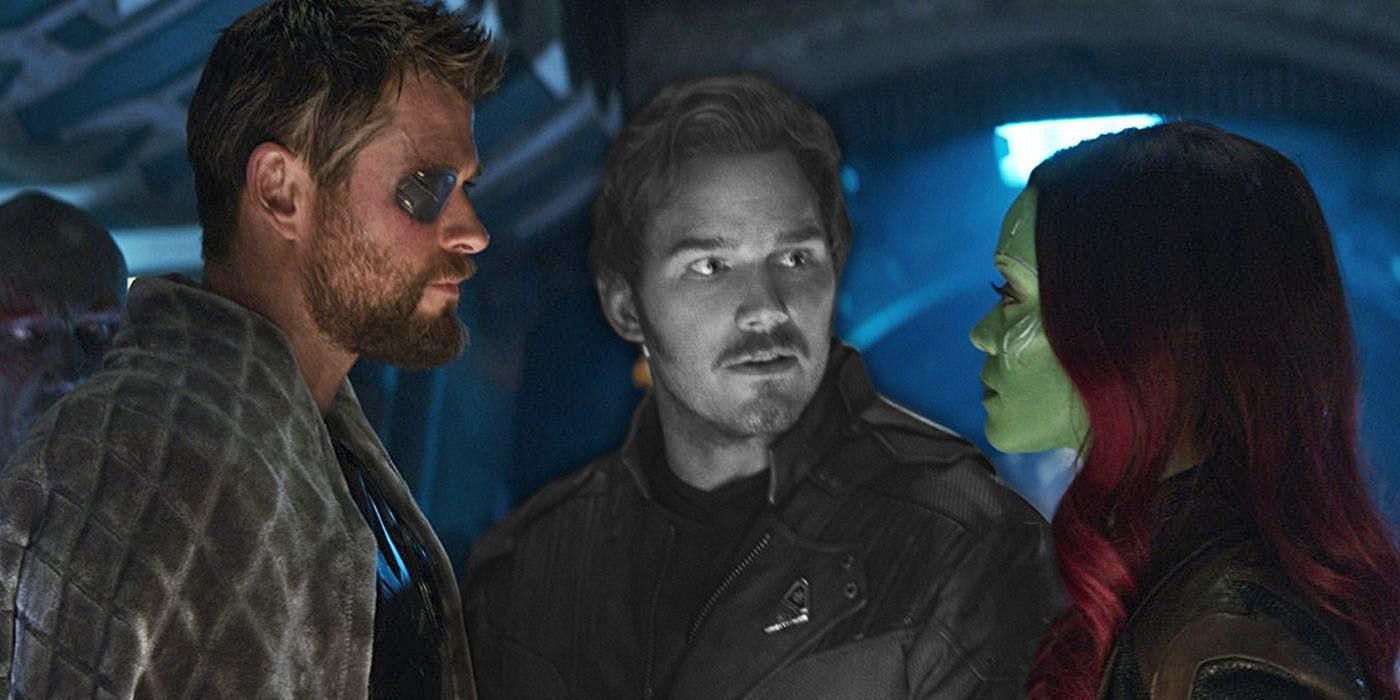 So what we can take from this is the fact that Gamora could easily hold her own against the likes of Thor & Loki. But can she actually win against any of these two brothers? Thor is the God of Thunder and now he holds an even more effective weapon, while Loki, the trickster also has his ways to fight. So, Gamora will certainly have to pull her weight to make a lethal blow against the Asgardian Gods of Norse Mythology.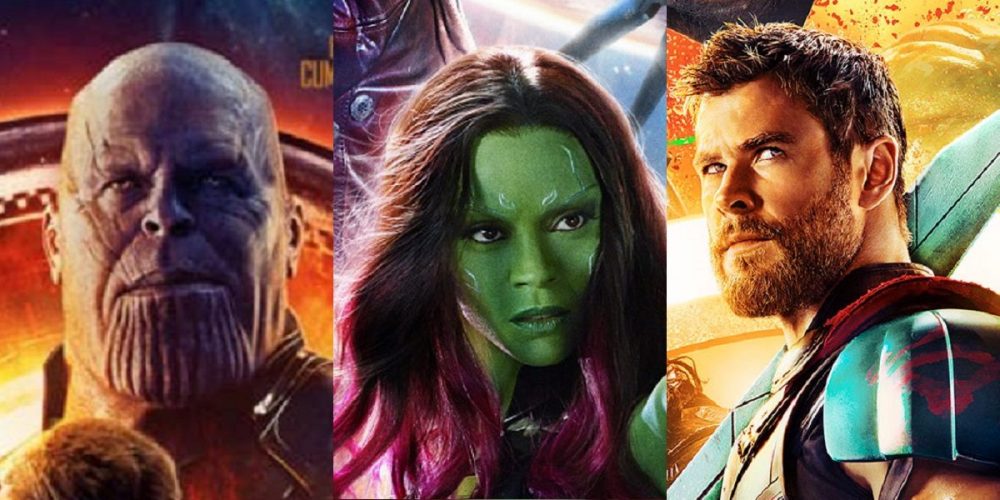 It is possible that Gamora could effectively use the Godslayer against these two as she will have to be extremely smart and patient, but in most possible scenarios the results will see Loki and/or Thor winning against the daughter of Thanos.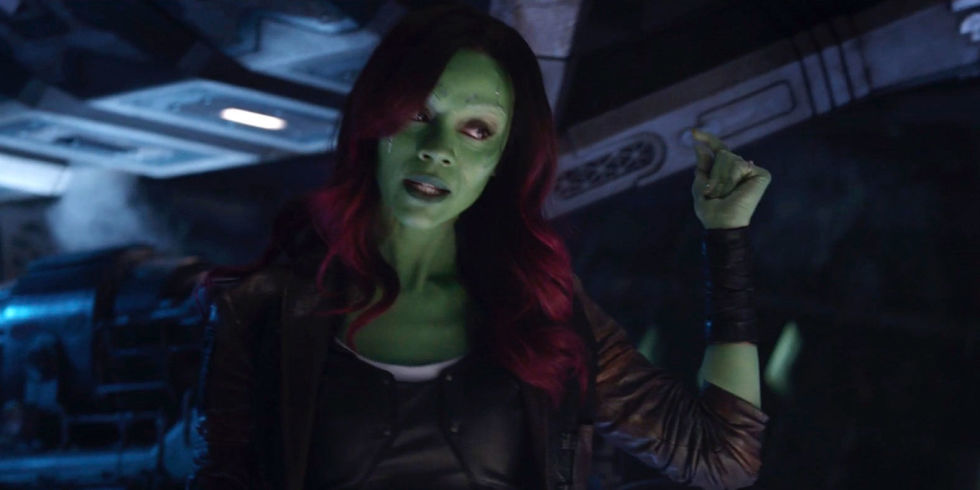 Gamora was amongst the few characters who was killed off before the snap but just like every other dead character she will certainly make her return in Avengers 4. But still, Zoe Saldana is not willing to admit that she will be back: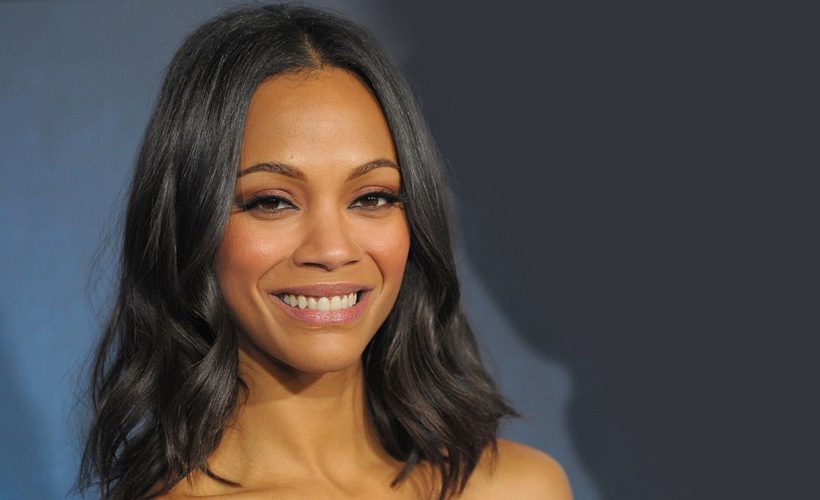 "I don't know. For the sake of the devoted fans out there — we don't want to rob them of an amazing experience. It's all for them that we do what we do and we also protect what we do."
Referencing to Gamora's death in Infinity War, Saldana even said that she has made peace with her inevitable exit from the MCU, even though she does not want that:
"It was sad, of course, because I think that we all suffer from FOMO. There is a fear always of missing out, but I'm so happy that I got to play a part in the Marvel Universe, and I also got to play a character that — it has been brought to my attention — is seen as a great role model for young women. And also for young boys. I live for that, that's why I do what I do. So I guess I'm going to cry all the way to Avatar, you know?"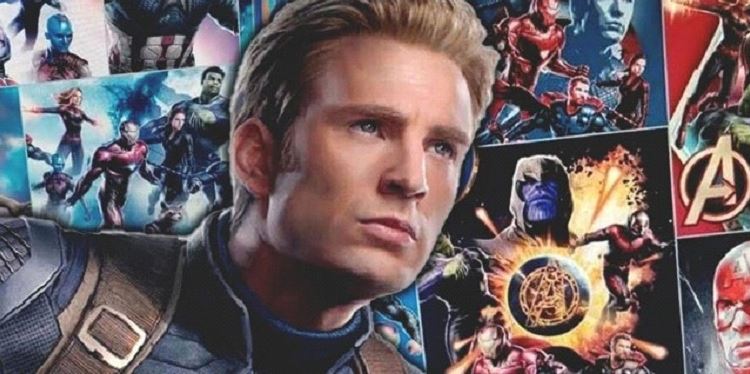 Avengers 4 comes out on May 3 and it will presumably star Robert Downey Jr., Chris Hemsworth, Mark Ruffalo, Chris Evans, Scarlett Johansson, Benedict Cumberbatch, Jeremy Renner Don Cheadle, Tom Holland, Chadwick Boseman, Paul Bettany, Tom Hiddleston, Idris Elba, Danai Gurira, Peter Dinklage, Benedict Wong, Elizabeth Olsen, Anthony Mackie, Sebastian Stan, Gwyneth Paltrow, Benicio del Toro, Josh Brolin, Pom Klementieff, Karen Gillan, Dave Bautista, Zoe Saldana, Vin Diesel, Bradley Cooper, Chris Pratt, Paul Rudd, Samuel L. Jackson, Cobie Smulders, Tessa Thompson, Evangeline Lilly, Aaron Taylor Johnson, Cate Blanchett, Michelle Pfeiffer, Michael Douglas, Tilda Swinton, Jeff Goldblum, Katherine Langford and Brie Larson.