Television
Arrow Star Stephen Amell Hints Towards a Scene With His Wife in The 'Elseworlds'
It seems like a lot of things are joining with the upcoming Arrowverse crossover which is Elseworlds because there are rumors that Stephen Amell is going to have some scenes with his wife, Cassandra Jean Amell in the Elseworlds. The reports made a huge buzz on the internet after a photo Stephen Amell shared on his Twitter account hinting towards the possibility of having a scene with his wife in the upcoming crossover.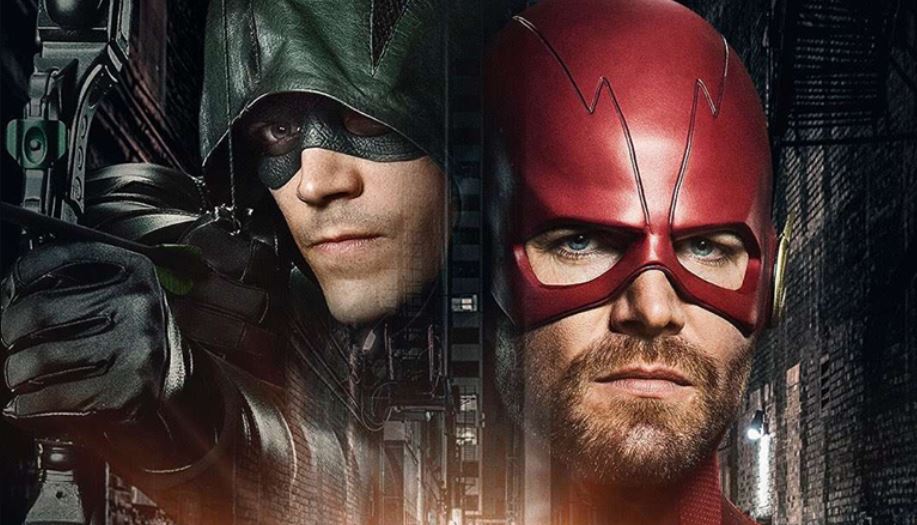 The photo which he shared on his Twitter account was of two set chairs with his and her wife name written on it. The actor teased the possibility of working with his wife by captioning the photo, "Teamwork makes the Dream work" which signals towards the dream of working with her wife in the same frame.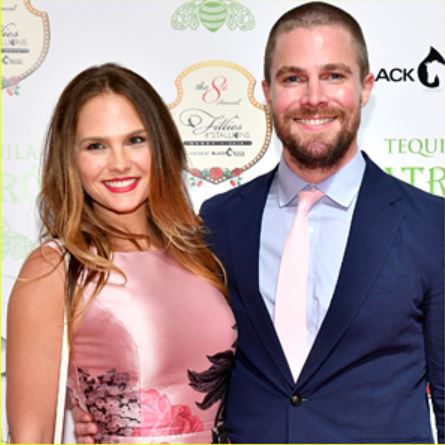 With this picture out on the internet, there are chances that we will see the real-life pair on the screen very soon. The picture he shared on Twitter is down below and you can have a look at it: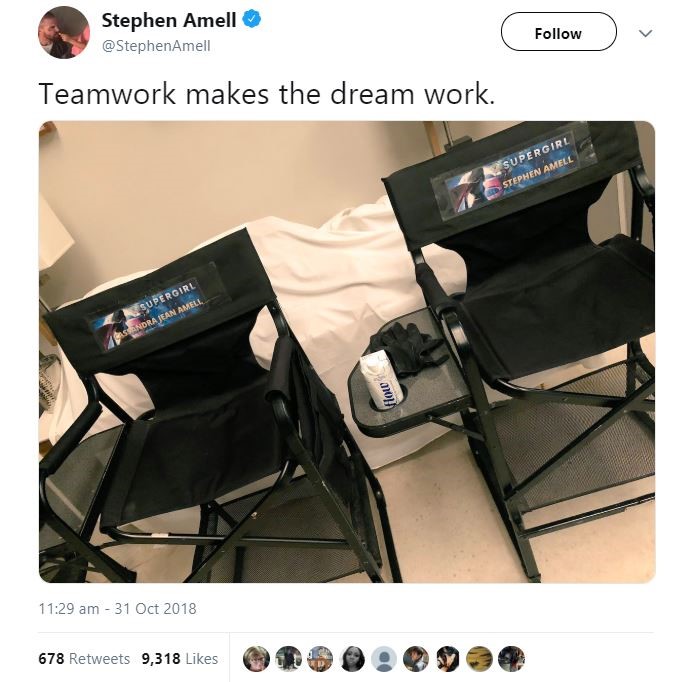 We already saw Cassandra portray the role of Nora Fries, which we all know is the wife of one of the most iconic villains of Batman 'Mr. Freeze'.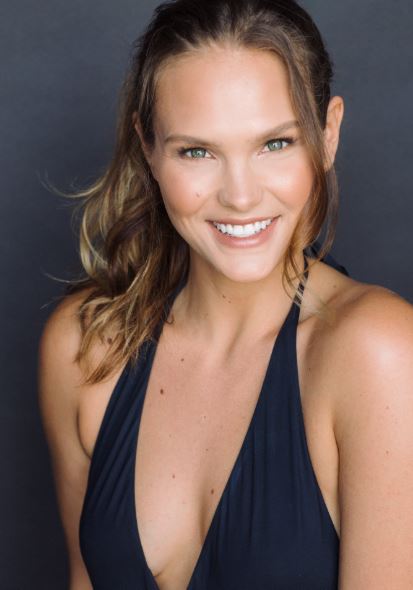 There isn't any news whether Cassandra will play any role in the show 'Elseworlds' or not but here are very heavy chances of it because Stephen Amell as we all know isn't a kind of a man who sparks rumors as he doesn't like to be the center of any rumor. So, if he has teased the fans through this picture then we have to get little excited with this prospect.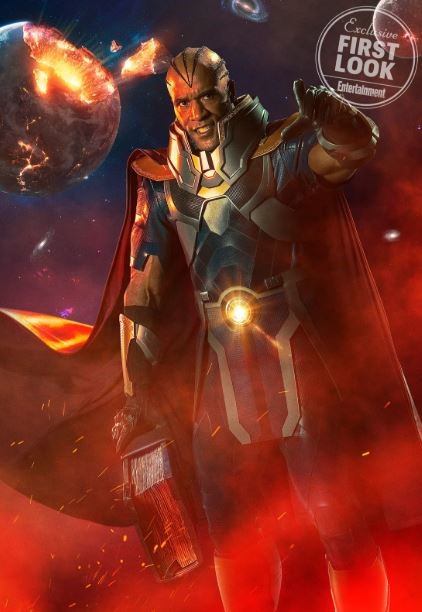 For now, there aren't many clear and cut headlines about the crossover 'Elseworlds' rather than the news that 'the Monitor' is going to make his way into the Elseworlds and will give a deadly fight to the team of superheroes we have as superheroes like The Flash, Supergirl, and Green Arrow.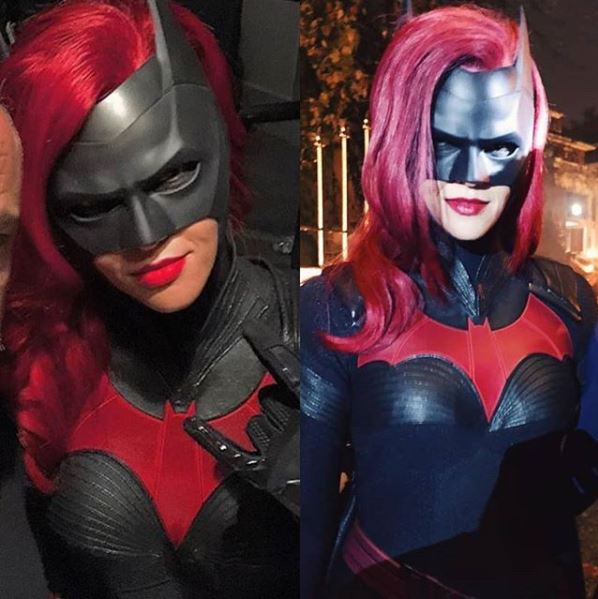 With Ruby Rose's Batwoman also gearing up to make her appearance in this one with Clark Kent's black Superman costume, she is winning a lot of hearts already and it's none other than Tyler Hoechlin who is going to lead the character of Superman on to even higher heights on the small screen.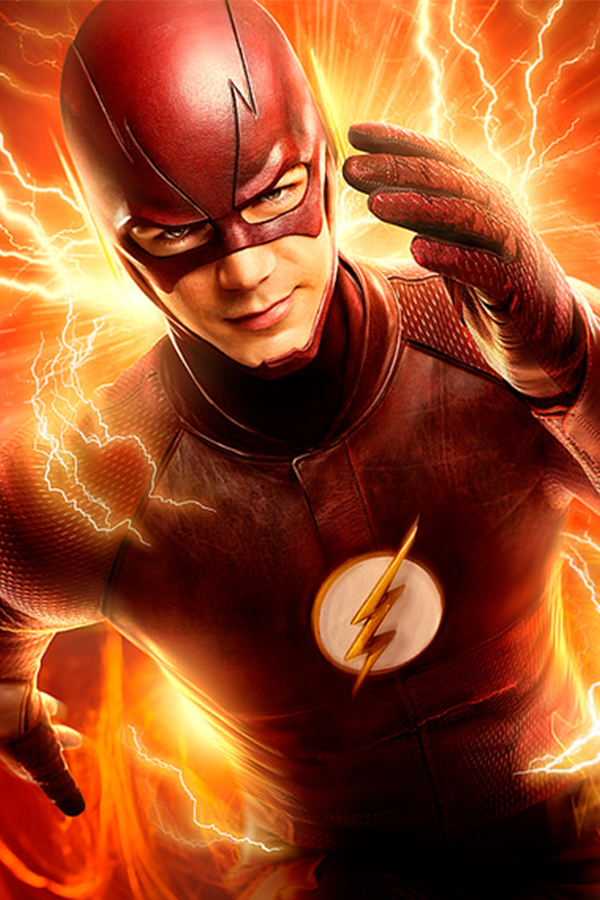 With characters like Lois Lane, John Deegan, and John Wesley Shipp's version of Flash all going to appear in the Elseworlds, it seems like we are going to have something really interesting in our hands.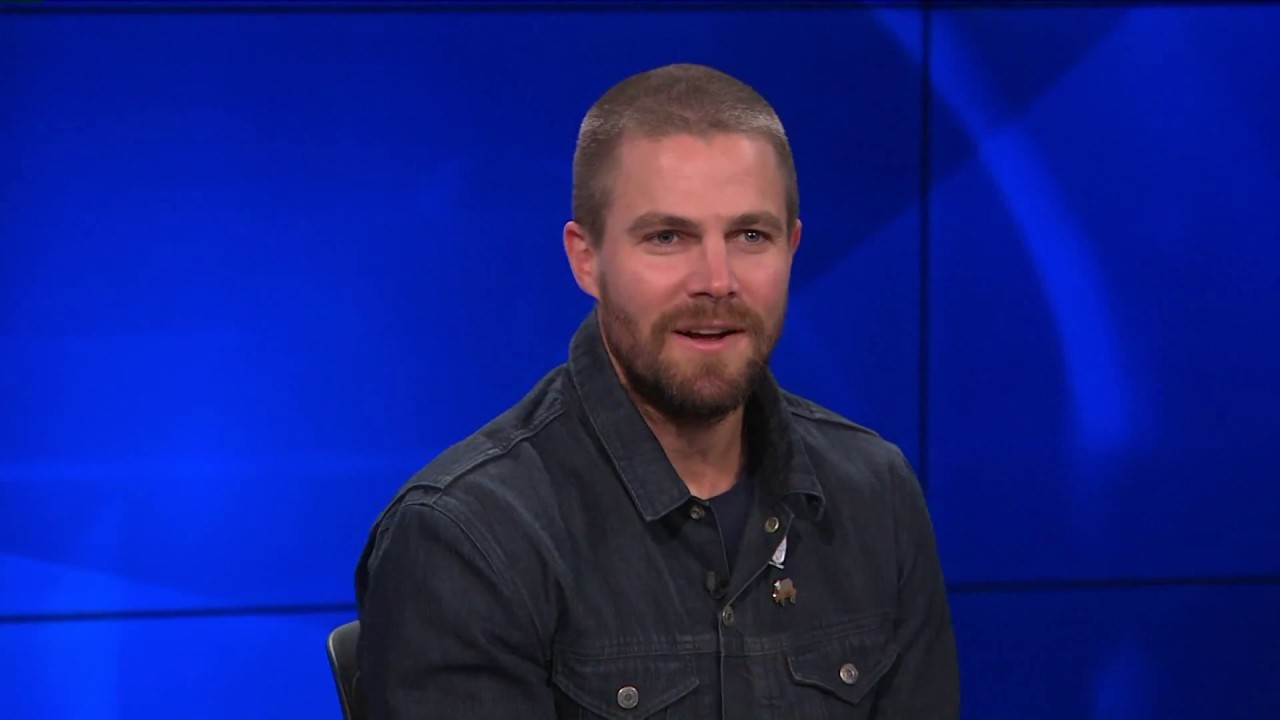 It was none other than Stephen Amell who talked about his experience and mentality about the crossovers as he expressed everything in detail while he was live on Facebook as Amell has stated,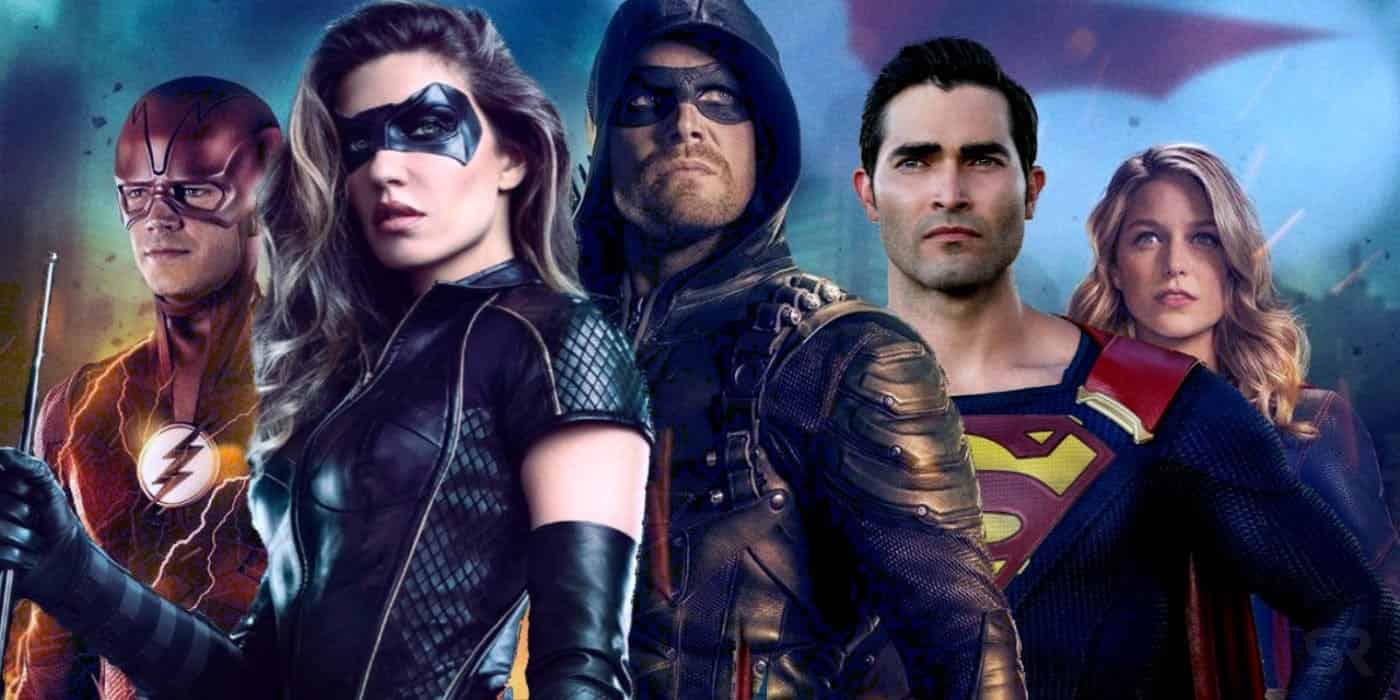 "The crossover is f***ing bananas. It's crazy… I think that this will be the best crossover event that we do." Amell also widen the margin of confidence he have in this crossover as he added that, "And not just the best but the best by a really, really wide margin. And I think that last year was fantastic."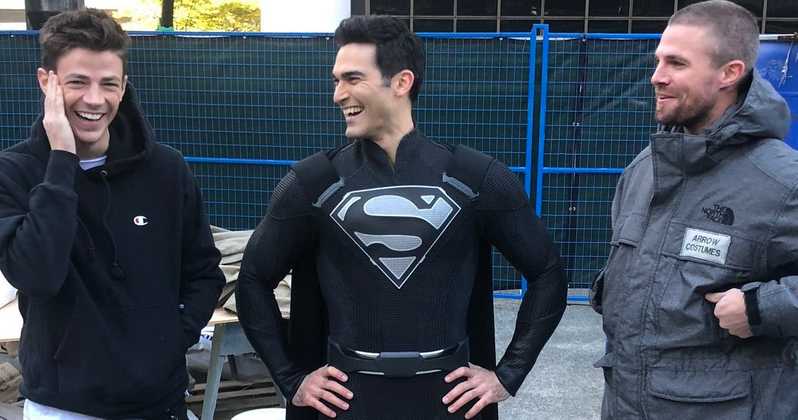 Stephen Amell didn't stop there as he also discusses the things we are going to see in the Elseworlds. He continued,
" 'Crisis on Earth X', I think that's what it was called, that was pretty crazy and getting to play doppelgängers was pretty crazy."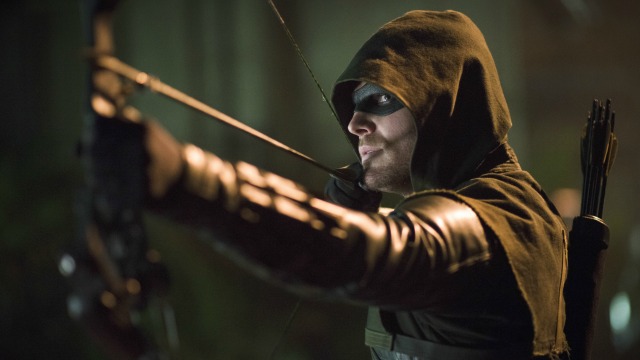 Amell added to his comments by adding something about the characters in the show. He stated,
"When Greg Berlanti first talked to me about why he wanted to do crossovers, it was because it's for the fans. It's so people can watch characters and scenarios that combine their favorite things on TV or introduce them to new things on TV. But you also get this license to do things that we could never do in the vacuum — especially on Arrow — that we can never do in the vacuum of just our show."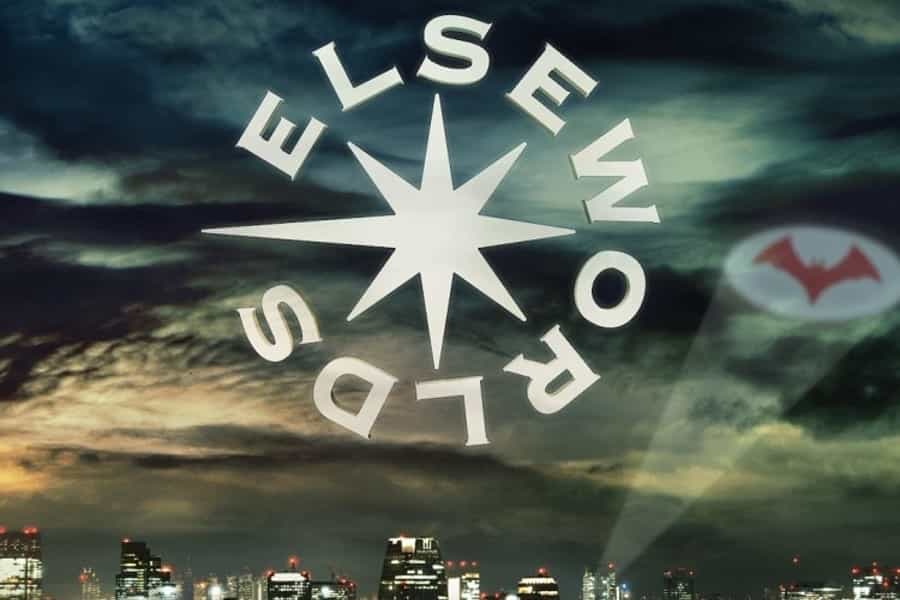 So, there are huge expectations with the release of 'Elseworlds' and if the tease is true from Stephen Amell then it's going to be really wonderful and pleasing to the eyes to see Cassandra with her real-life husband Stephen Amell sharing the same screen.
Do tell us in the comments section that what do you think about the news of Cassandra appearing with Stephen Amell in the Elseworlds?