Indian
Top 10 Vishal Bhardwaj Movies That Are a Must Watch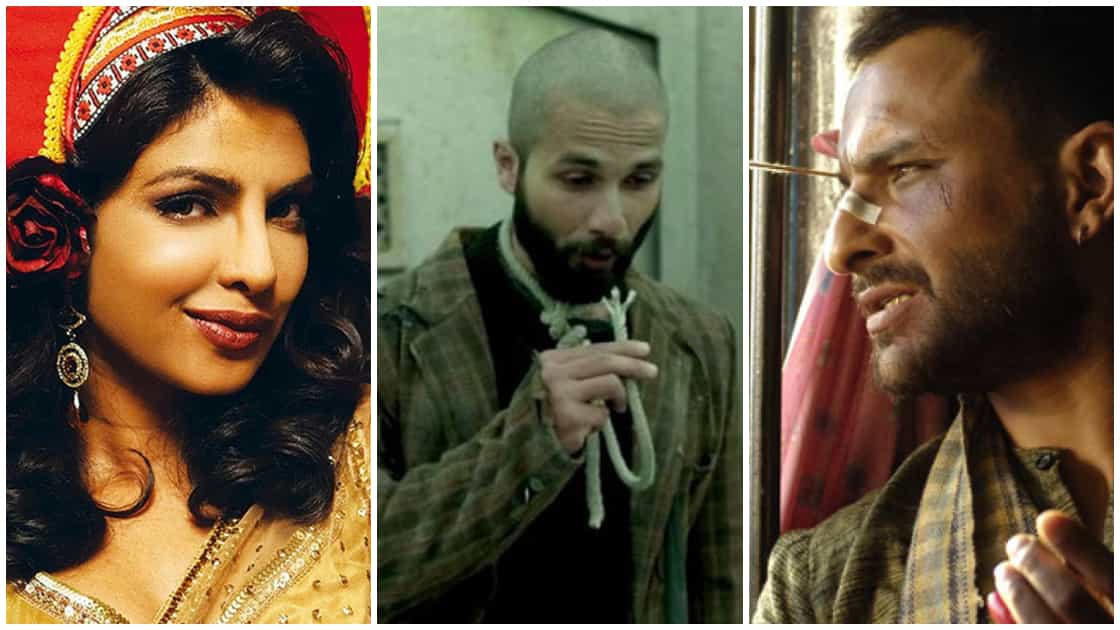 Vishal Bhardwaj, the multi-talented Indian director is also a music composer, screenwriter, producer,
and playback singer. Known for adapting Shakespeare stories for his movies, he's a creative genius who's given us amazing movies that are no less than masterpieces. Here's a rundown of Vishal Bhardwaj Movies that are a must watch:
1. Maqbool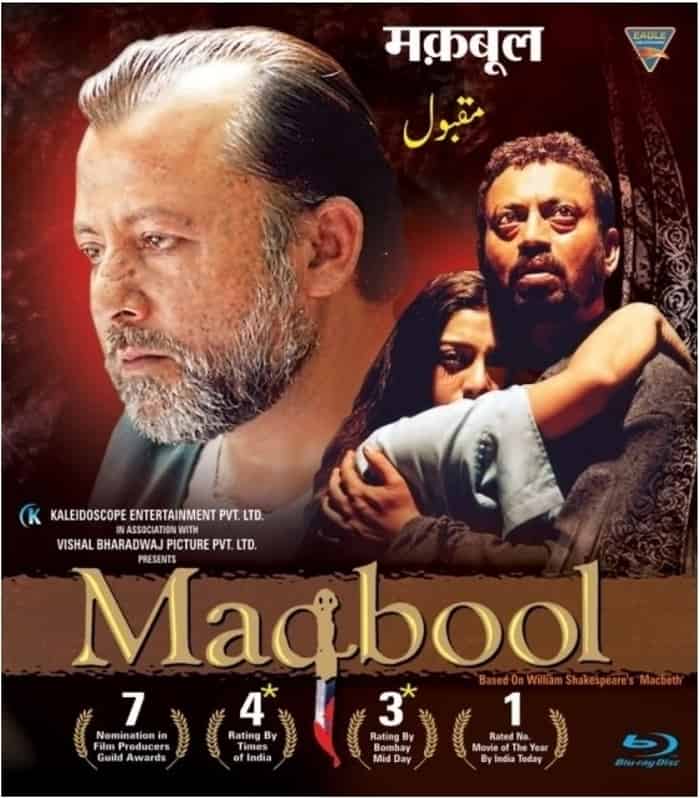 This had to be the number one on the list as it won Bhardwaj a major international critical acclaim. The movie is an adaptation of the Shakespear's play, Macbeth. The ensemble cast of this Pankaj Kapur, Irrfan Khan, Tabu, Naseeruddin Shah and Om Puri. The Scottish tragedy is set in the contemporary underworld of the commercial capital of India. The movie was highly appreciated for its writing, direction, and head-turning performances.
2. Omkara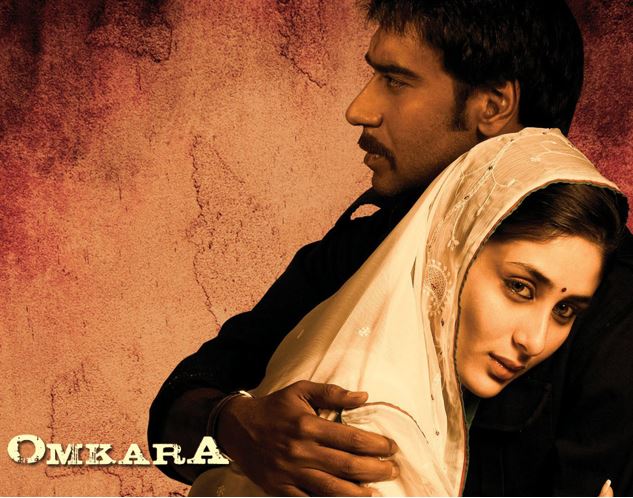 The movie is the modern day adaptation of Shakespeare's tale Othello. It features Ajay Devgn, Saif Ali Khan and Kareena Kapoor in the lead roles, supported by Vivek Oberoi, Konkona Sen Sharma, and Bipasha Basu. The film set in Meerut, a small town in Uttar Pradesh, the movie was showcased at the 2006 Cannes Film Festival along with a book on it's making. It won awards at Kara Film Festival (Karachi), Cairo International Film Festival (Egypt), and at Asia Festival Of First Films
3. Haider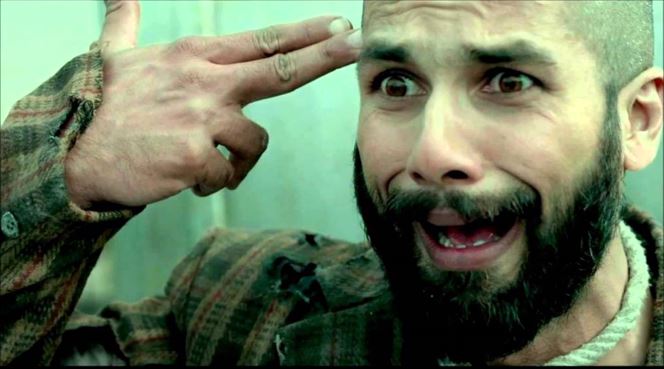 The movie was the director's third adaptation of William Shakespeare's work, leading to what is now called as his " Shakespear's trilogy". The movie is the modern day adaptation of the writer's work ' Hamlet'. With the main protagonist played by Shahid Kapoor, it co-stars Tabu, Shraddha Kapoor, Kay Kay Menon, and Irrfan Khan. Set in the period conflict-ridden Kashmir and civil disappearances, the movie tells the story of a young student Haider, who returns to his hometown in Kashmir and seeks answers about his father's disappearance. Among several awards and nominations in India, the movie won five National Film Awards.
4. The Blue Umbrella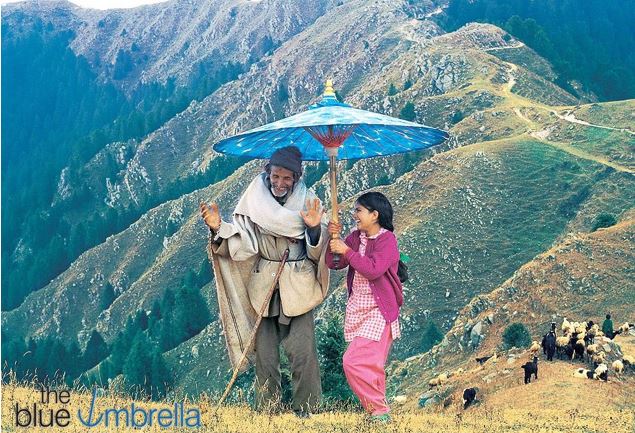 His 2005 movie was based on a Ruskin Bond novel of the same name. The film starred Shreya Sharma and Pankaj Kapur in lead roles. set in the picturesque Himachal Pradesh, The movie's story is centered around a small girl in the village, Biniya, who exchanges her lucky charm for a blue umbrella from a Japanese tourist. The real turmoil begins when the village shopkeeper steals the umbrella which creates a ruckus in the village.
5. Kaminey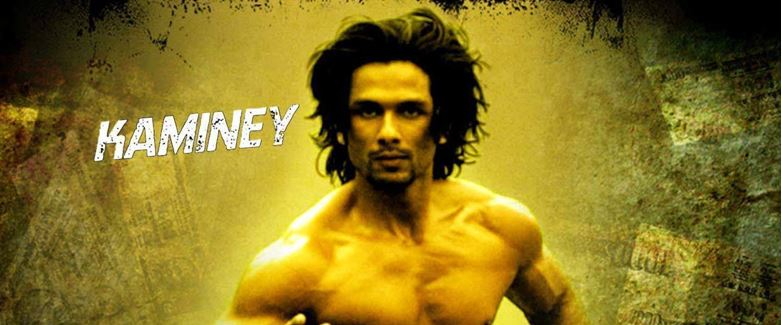 This 2009 crime thriller is set against the backdrop of Mumbai underworld and is centered around the estranged lives of two twin brothers who cross paths with each other while dealing with politics, missing drugs, corrupt system, and an unplanned pregnancy. The movie stars Shahid Kapoor, Priyanka Chopra, and Amol Gupte.
6. 7 Khoon Maaf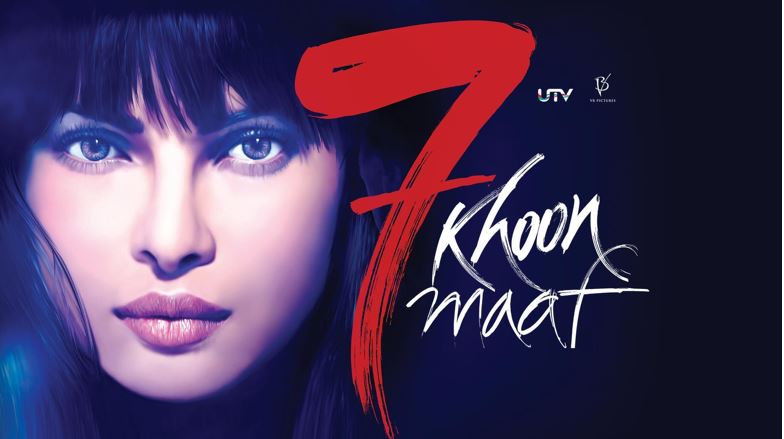 The film which released internationally as Seven Sins Forgiven), is a psychological thriller directed, co-written and co-produced by Vishal Bhardwaj. The movie is based on Ruskin Bond's novel " Sussana's seven husbands. The film stars Priyanka Chopra in the lead role, with Vivaan Shah, Irrfan Khan, Annu Kapoor, Neil Nitin Mukesh, John Abraham, Aleksandr Dyachenko, Naseeruddin Shah and Usha Uthup in supporting roles. The film tells the tale of Sussana, who's chase for love leads to a series of marriages, each of which ends with a tragic death of her recent husband.
7. Makdee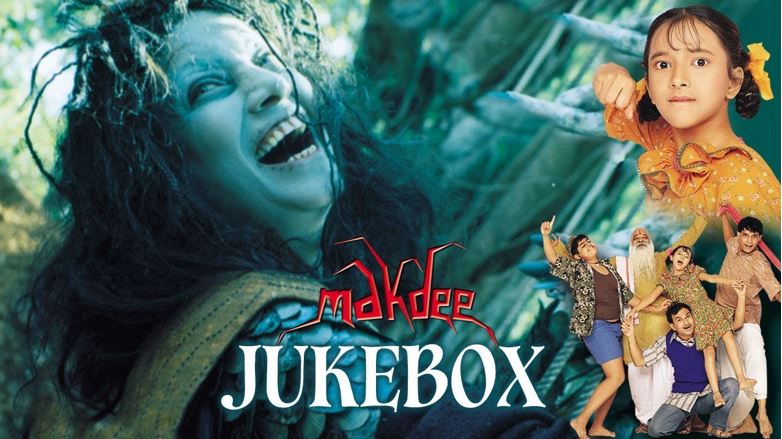 I'm sure this movie has been a part of our childhood. The story is about a young girl, Chunni in north India and an alleged 100-year-old witch in an abandoned mansion. legend has it that whosoever wanders into the mansion, comes out like an animal. It also highlights the belief in witches and witchcraft across modern-day India. The cast includes Shabana Azmi, Makrand Deshpande, Shweta Basu Prasad, Vijay Raaz, and Alaap Mazgaon.
8. Blood Brothers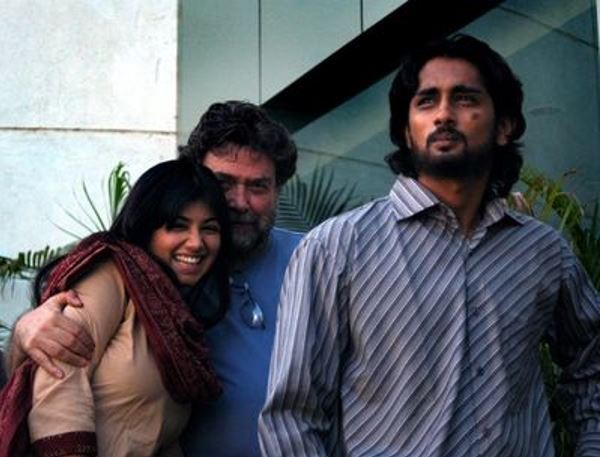 This one of the short films directed by Vishal Bhardwaj on the subject of HIV AIDS on behalf of the Bill Gates foundation in 2011. written by Matthew Robbins, it starred Siddharth, Pavan Malhotra and Ayesha Takia in lead roles. This film concludes by giving a universal message of "Hope".
9. Matru Ki Bijlee Ka Mandola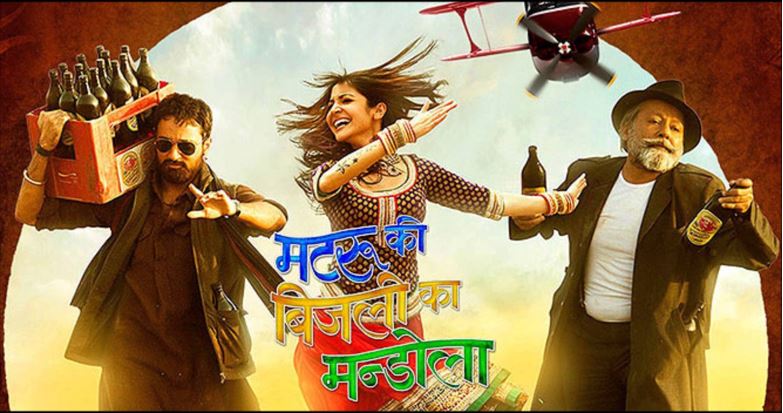 This black comedy is Produced by Vishal Bhardwaj along with Fox Star Studios. The movie which is also directed by Bhardwaj, featured Pankaj Kapur, Imran Khan, Anushka Sharma, Shabana Azmi, and Arya Babbar. The movie revolves around an Industrialist Harry, his daughter Bijlee and Matru as they create a mad chaos on the screen.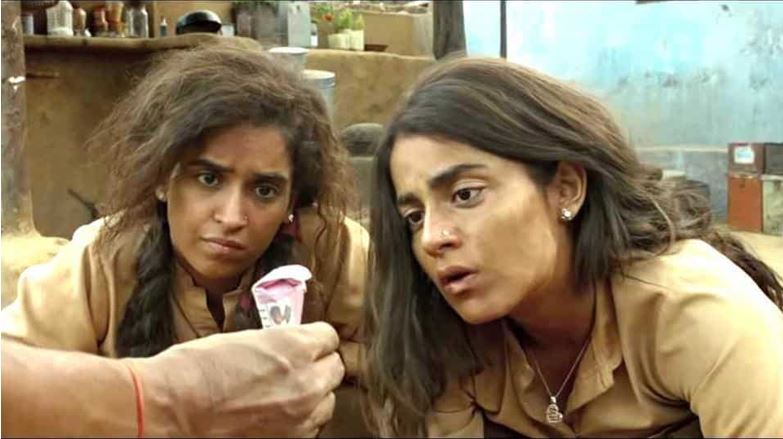 Based on Charan Singh Pathik's short story titled Do Behnein, this movie is the most recent work by this talented director. The movie is about the lives of two sisters, who share a difficult relationship with one another. The film stars Sanya Malhotra, Radhika Madan, Sunil Grover, Sadanand Verma, Vijay Raaz in lead roles and released on 28 September 2018.