So Navratris are on and we can't just help it but be engrossed in the prayers and in worshipping goddess Durga/Amba. Well, today we have brought for today are Jai Ambe Gauri Aarti Lyrics or Jai Ambe Gauri Lyrics as you may want to call it. Happy Navratri. Jai Mata Di!
Jai Ambe Gauri Aarti Lyrics | Jai Ambe Gauri Lyrics
Jai Ambe Gauri, Maiya Jai Shyaama Gaureee.
Tumko Nishadinn Dhyaavat -2 Hari Bramha Shivariii.
Ohm Jai Ambe Gauree…
Maang Sindoor Viraajat, Teeko Mrigamad Ko.
Ujjval Say Dou Nainaa, Chandravadaan Niko.
Om Jai Ambe Gauree…
Kanak Samaan Kalevarr, Raktaambar Raaje,
Raktpushp Gal Maala, Kanthan Par Saaje.
Om Jai Ambe Gauri
Kehari Vahaan Raajat, Khadaag Khappar Dharee,
Sur-Nar-Muneejan Sevatt, Tinaake Dukhahaari.
Om Jai Ambay Gauriee
Kanan Kundal Shobhit, Nasaagre Motee,
Kotik Chandrr Divaakar, Rajaat Sam Jyotee.
Om Jai Ambe Gauree…
Shumbh-Nishumbh Bidaare, Mahishaasur Ghaati,
Dhumr Vilochan Nainaa, Nishadin Madamaati.
Om Jai Ambay Gauriee…
Chand-Mund Sanhaare, Shonit Bij Haare,
Madhu-Kaitaabh Dou Mare, Sur Bhayaahin Kaare.
Om Jay Ambe Gauriee…
Bramhani, Rudrani,Tum Kamaala Raani,
Agaam Nigaam Bakhaani,Tum Shiv Pataraani.
Om Jay Ambe Gauree…
Chausath Yoginee Mangal Gaavat,Nrityaa Karaat Bhairu,
Bajat Tal Mridangaa,Aru Baajat Damaroo.
Om Jay Ambe Gauriee…
Tum Hi Jag Ki Maata, Tum Hi Ho Bharaata,
Bhaktan Kee Dukh Hartaa, Sukh Sampati Kartaa.
Om Jay Ambe Gauree
Bhuja Chaar Ati Shobhi, Varamudraa Dhaari,
Manvanshhitt Fal Paavat, Sevat Narr Naari.
Om Jay Ambe Gauree…
Kanchan Thaal Viraajat, Agar Kapur Baatee,
Shrimalaketoo Mei Rajat, Koti Ratan Jyotiee.
Om Jay Ambe Gaurieee
Shri Ambeji Key Arti, Jo Koi Narr Gaave,
Kahat Shivaanand Svaami, Sukh-Sampatti Paave.
Om Jay Ambe Gauriee…
जय अम्बे गौरी के बोल
जय अम्बे गौरी, मैया जय श्यामा गौरी
तुमको निशिदिन ध्यावत, तुमको निशिदिन ध्यावत
हरि ब्रह्मा शिवरी ॐ जय अम्बे गौरी
जय अम्बे गौरी, मैया जय श्यामा गौरी
तुमको निशिदिन ध्यावत, तुमको निशिदिन ध्यावत
हरि ब्रह्मा शिवरी ॐ जय अम्बे गौरी
माँग सिन्दूर विराजत, टीको जगमग तो
उज्जवल से दो‌ नैना, चन्द्रवदन नीको
ॐ जय अम्बे गौरी
कनक समान कलेवर, रक्ताम्बर राजै
रक्तपुष्प गल माला, कण्ठन पर साजै
ॐ जय अम्बे गौरी
केहरि वाहन राजत, खड्ग खप्परधारी
सुर-नर-मुनि-जन सेवत, तिनके दुखहारी
ॐ जय अम्बे गौरी
कानन कुण्डल शोभित, नासाग्रे मोती
कोटिक चन्द्र दिवाकर, सम राजत ज्योति
ॐ जय अम्बे गौरी
शुम्भ-निशुम्भ बिदारे, महिषासुर घाती
धूम्र विलोचन नैना, निशिदिन मदमाती
ॐ जय अम्बे गौरी
चण्ड-मुण्ड संहारे, शोणित बीज हरे
मधु-कैटभ दो‌उ मारे, सुर भयहीन करे
ॐ जय अम्बे गौरी
ब्रहमाणी रुद्राणी तुम कमला रानी
आगम-निगम बखानी, तुम शिव पटरानी
ॐ जय अम्बे गौरी
चौंसठ योगिनी गावत, नृत्य करत भैरव
बाजत ताल मृदंगा, और बाजत डमरु
ॐ जय अम्बे गौरी
तुम ही जग की माता, तुम ही हो भरता
भक्‍तन की दु:ख हरता, सुख सम्पत्ति करता
ॐ जय अम्बे गौरी
भुजा चार अति शोभित, वर-मुद्रा धारी
मनवान्छित फल पावत, सेवत नर-नारी
ॐ जय अम्बे गौरी
कन्चन थाल विराजत, अगर कपूर बाती
श्रीमालकेतु में राजत, कोटि रतन ज्योति
ॐ जय अम्बे गौरी
श्री अम्बेजी की आरती, जो को‌ई नर गावै
कहत शिवानन्द स्वामी, सुख सम्पत्ति पावै
ॐ जय अम्बे गौरी
जय अम्बे गौरी, मैया जय श्यामा गौरी
तुमको निशिदिन ध्यावत, तुमको निशिदिन ध्यावत
हरि ब्रह्मा शिवरी ॐ जय अम्बे गौरी
Also Read: Jay Aadhya Shakti Aarti Lyrics In Hindi and English | Happy Navratri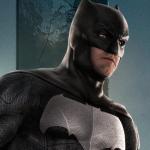 He's the General Manager and Sr. SEO Executive at QuirkyByte. A Tech and gadget enthusiast who loves experimenting with things and is always in a hunt for learning something new, something creative!