Movies
Avengers 4: Here's How Insanely Amazing Iron Man & Rescue Will Look Together
Name a movie packed with even more huge characters than Infinity War, I'll wait! Well, you ain't gonna find any because Avengers: Infinity War was the biggest movie in every category. Now, Avengers 4 will be going even past that as it brings in even more characters along with the ones who appeared in Infinity War. It will directly integrate at least 10 previous movies of the MCU while telling a story that concludes the past and sets up a great future. Avengers 4 packs some insane new character arcs for existing characters of the MCU as Hawkeye will be playing Ronin, Pepper will don the Rescue Armor and what not!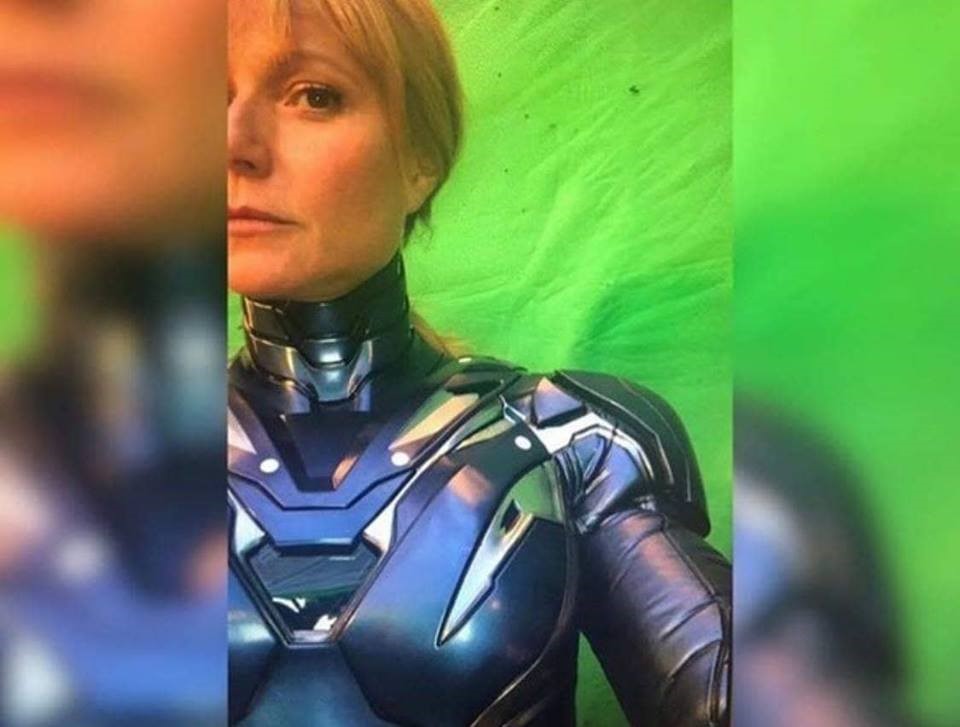 With the recent set leak of Gwyneth Paltrow in the Rescue Armor, it is confirmed that Pepper was not amongst the Snap Victims and she will play a bigger role than what she got in Infinity War. So, it is intriguing to see where her suit is brought into play and what overall significance does it have on the plot of the film.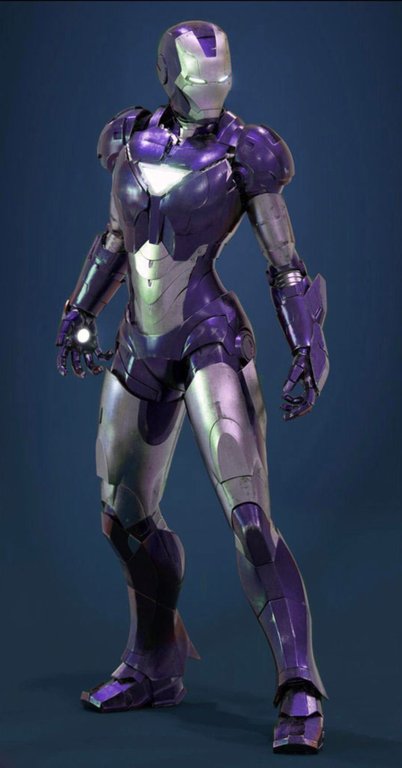 Pepper Potts will obviously be involved in major rescue sequence as the name of her suit gives it away, but what else could her suit do is still a mystery.
After having seen what magic the NanoTech suit could bring in, we really don't know what we could expect from any other special suits next. There are rumored to be at least 4 suits in total, and we don't know what to expect from any of those. One thing that people are postulating is that we will see the Proton Cannon either in War Machine's suit or Iron Man's, but it will be interesting to see what amazing abilities the Rescue Armor has.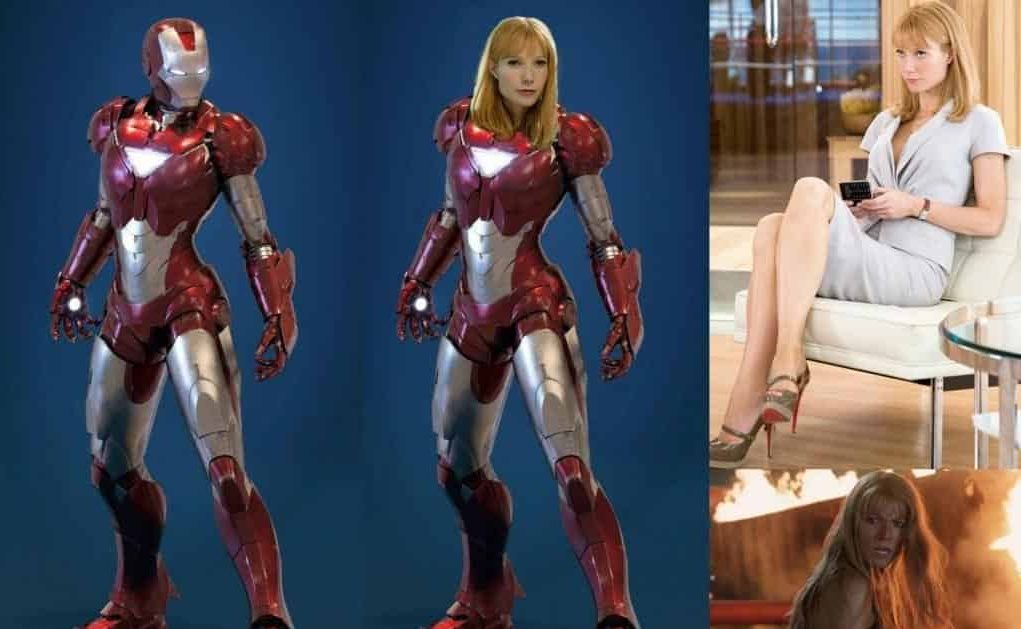 We haven't really got the full look at the armor till now, but now it seems that we have something even better than that! Ultraraw26 on Instagram has come up with a new concept art showing Iron Man and Rescue in action together, and this may be the best thing that you will see today! Have a look: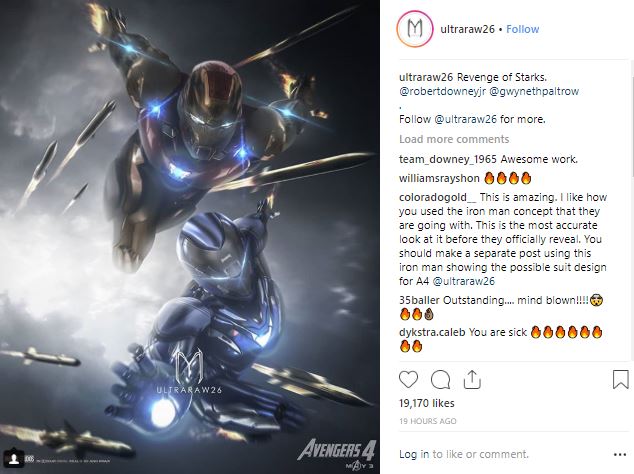 This is exactly what we wanna see in Avengers 4 and the interpretation of this Art Work is just fabulous. The tweaks made on the suit's design are just remarkable and now we actually wish that the suit in the film is close to what we can see here.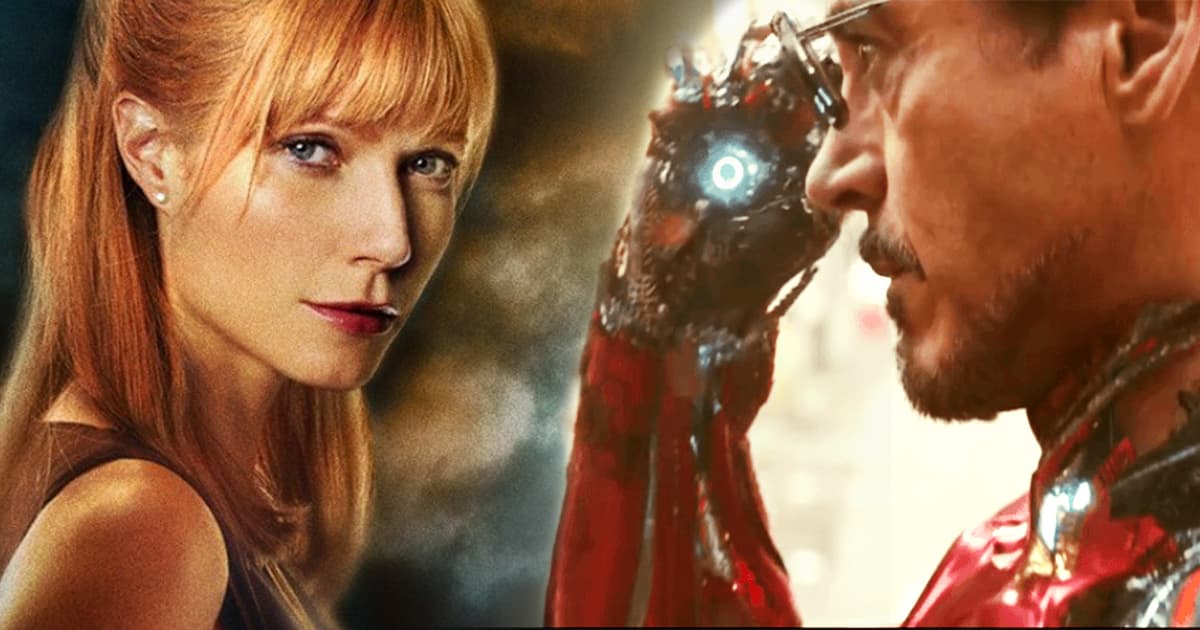 Just imagine a scene where Tony Shows up in the Thanos Buster, Pepper comes in as Rescue, Rhodey is there with his Nanotech War Machine suit armed with the Proton Cannon, and an Army of Iron Legion comes in play! Iron Man has the capability to steal the show single-handedly. It is his last movie and he has to go out with a bang, so let's see what Marvel has planned for us.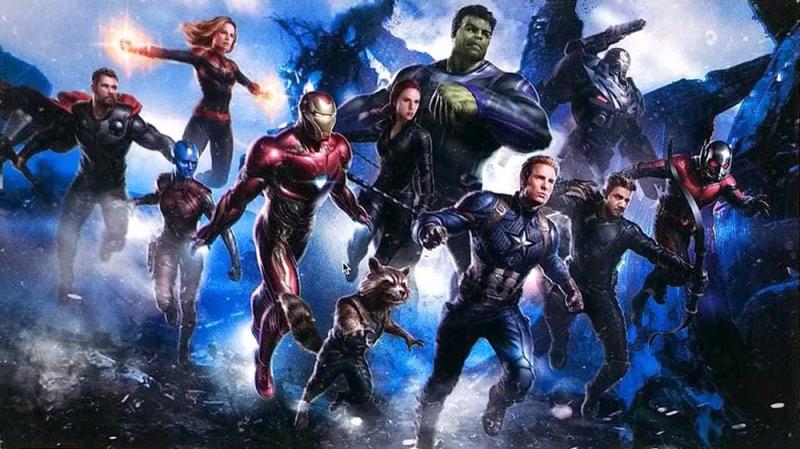 Avengers 4 is going to be a very special outing and here's what Kevin Feige had to say about the film:
"I will say, the entire intention of Infinity War and the next Avengers film next year was to have an ending – to bring a conclusion to 10 plus years, 22 movie narrative in a way that hadn't been done before in this particular type of film. It's been done before in films where there are a finite number of books, and they finish telling the story for the books, so they come to an ending. Characters like Spider-Man or Batman or James Bond or Iron Man, who have been around for so long and are always refreshed in comic books or novels or movies, you don't necessarily get that kind of an endpoint – and we wanted to do that, which is what these next two Avengers films are."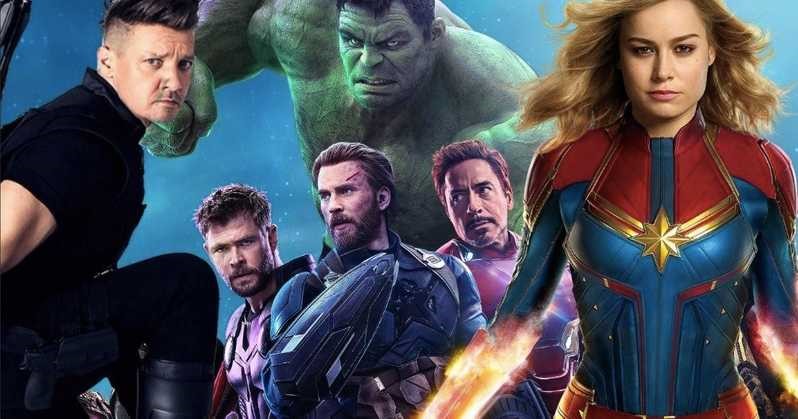 Hopefully, we will get some more details about Avengers 4 in the coming month. Perhaps the title and the trailer could be revealed. Avengers 4 comes out on May 3, 2019. Here's the official Synopsis:
"A culmination of 22 interconnected films, the fourth installment of the Avengers saga will draw audiences to witness the turning point of this epic journey. Our beloved heroes will truly understand how fragile this reality is, and the sacrifices that must be made to uphold it."