Movies
The New Image Hints Towards 'Wasp/Mantis' Team-Up In Avengers 4
"Every move of celebrities' becomes news because their actions tell a clear picture about things than their words." Also, when you're an actor and is associated with the world of Marvel then it's easy to understand that the eyes of the whole world are on your every single move. With Avengers 4 going to hit our theatres next year, media personals are keeping a sharp eye on every movement of their actors for any hint about the upcoming movie or future possibilities.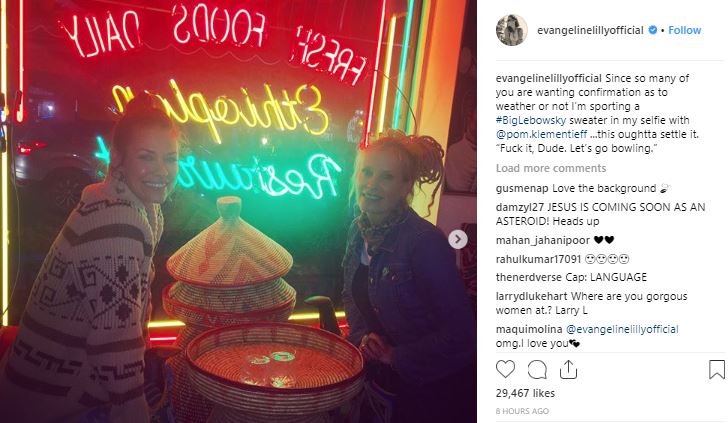 So, again the internet is a busy place after a picture has been shared by Evangeline Lilly (Wasp) from her official Instagram handle with Pom Klementieff (Mantis) at the airport-set. The photo has both actresses in a chilling mode with some broad smiles and shades on top of their face.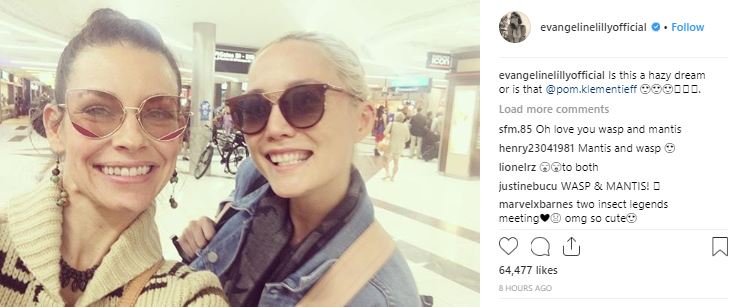 Evangeline Lilly, who is a Canadian actress and author who came in prominence for her starring role as Kate Austen in the series Lost (2004-10). In 2015, Lilly played the role of Hope van Dyne/Wasp in the superhero film Ant-Man and later reprised the role in the sequel, Ant-Man and the Wasp (2018), It was also Marvel's first movie to feature a female superhero's name in the title. Lilly will also return back alongside Paul Rudd in Avengers 4 (2019). The fans and critics liked the role of Wasp a lot as both films were a quite good success and she really mastered her role perfectly as Wasp in the movies.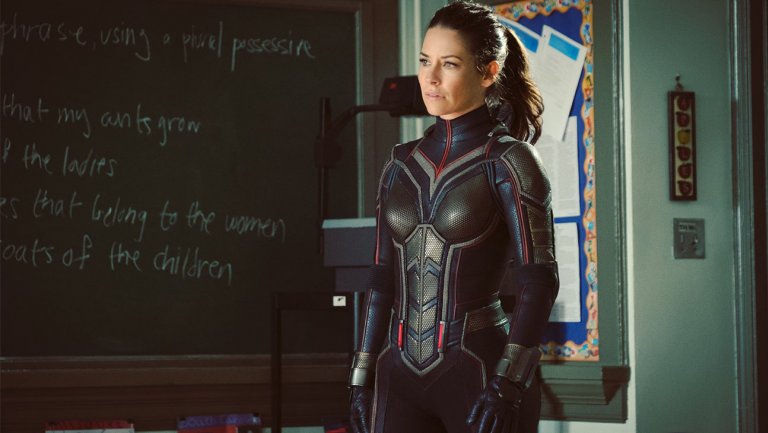 On the other side of the story is super cute and the fans' favorite Pom Klementieffwho is a Canadian-born French actress. She was trained at Cours Florent drama school in Paris and has appeared in such films as Loup (2009), Hacker's Game (2015). But, got a lot of recognition and popularity when she joined Marvel Cinematic Universe as the role of Mantis in Guardians of the Galaxy Vol. 2 which got released in 2017 and appeared again with her team in Avengers: Infinity War.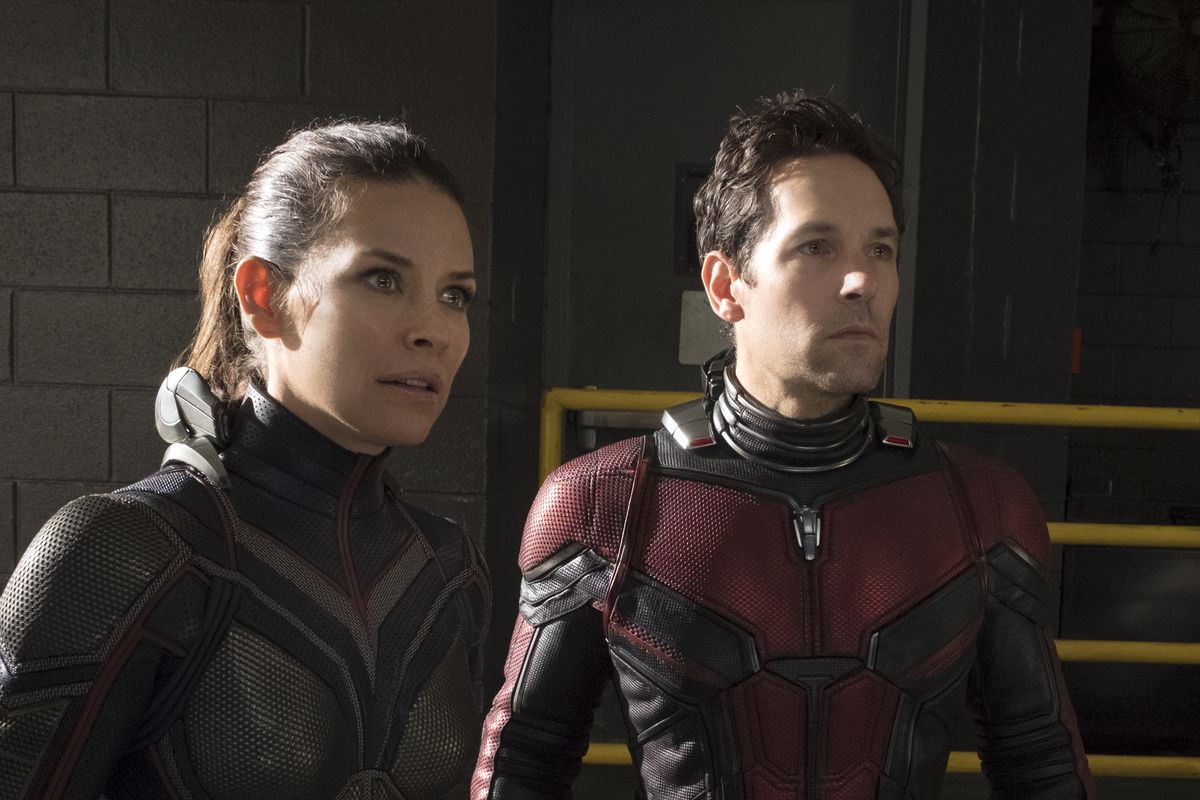 The recent post throws light on the friendship between the two female superheroes and fans are in awe to see them in Avengers 4 in one small team of "Wasp-Mantis". Lilly has also stating his strong desire to join hands with
Guardians of the Galaxy
as she said to Movieplayer. When someone asked her which Marvel superhero she thinks would make a good partner for the crime-fighting duo. Also, she specifies that,
"See, I was gonna say Mantis for that same reason, There's a lot of insects, but I was sort of thinking it would be really fun to dos scenes with Mantis (Laughs). She's great."
dinserter block="7″]
So, it's fair to say that both Wasp and Mantis love each other and can form a great duo. With Klementieff also suggesting that she loves doing the role of Mantis as during an interview with Paper Magazine she said that,
"She's weird, she's special, she's in her own world and I get to do that funny things and I love to do that. Often times in movies like this, the guys get to do the funny things and the girls have to play the 'stop having fun guys' role, which is great, too but it's nice to have a different kind of woman. It's fun to play that. I like to be the weirdo. People sometimes come up to me and tell me how much they love the character and feel a connection with Mantis because they themselves are not that confident or don't feel good in their own skin. For me, it's really touching and important that this character exists."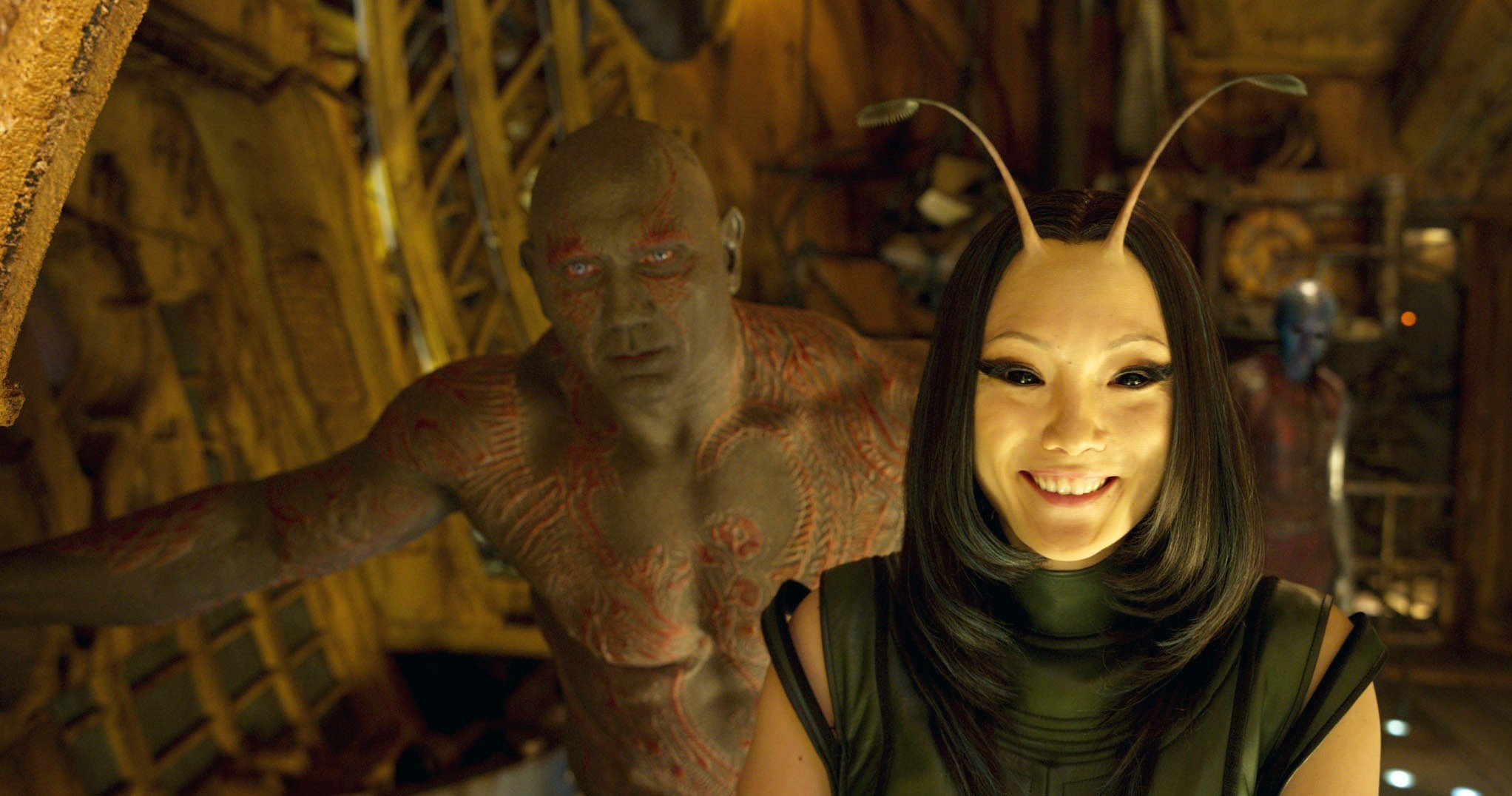 So, with both characters doing their best on the screen and also having a huge popularity among the fans is what can lead to the team-up of Wasp-Mantis in Avengers 4. Also, the powers they both possess it can be a real treat to see both of them together as Mantis have psychic empathy, a telepathic power that allows her to sense the emotions of others and manipulate them and with Wasp, having the ability to make use of the cellular implantation of sub-atomic Pym particles, the Wasp possesses the power to alter her physical size, causing her body's mass to be shunted to or gained from an alternate dimension known as Kosmos.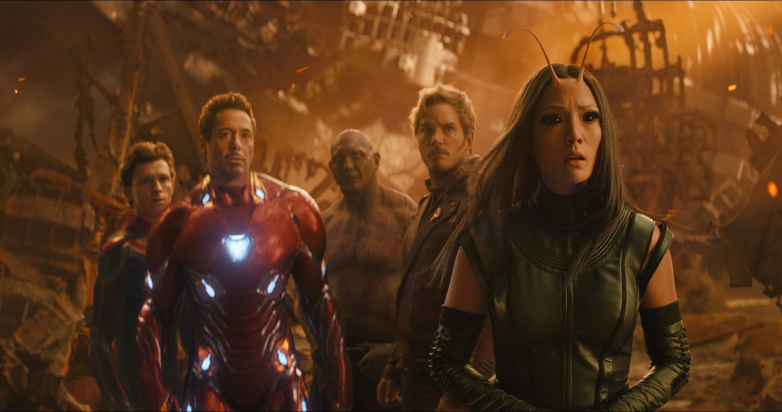 So, both female superheroes have tremendous abilities and powers at their disposal and fans surely can't wait to see them together like they're seeing them together in the picture Lilly shared. What are your thoughts on this duo?