Movies
The Avengers: Alternate Suit For Captain America Looks Way Better Than The Original
The Avengers was a revolutionary film that changed the game for Superhero movies and the entire base of movies overall! It was the first time Marvel's most iconic superheroes (who they had the rights to) assembled on the big screen and the result of that changed the entire dynamic of moviemaking. People just wanted more and more of that! The likes of Iron Man, Thor, and Captain America coming together just made us all fall in love with the thought and that is why Marvel is so ahead in the game.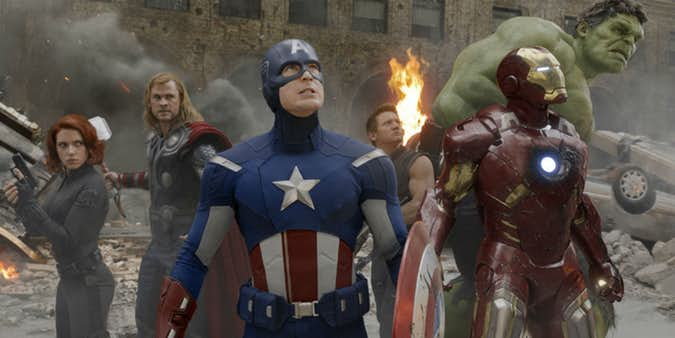 Everything about the first Avengers movie was just perfect. The movie still keeps you intrigued at all times even if you watch it in the present day. Everything was put into the plot in the right proportions. A great story, a good set up for the future, great intensity & thrill, remarkably humorous and jam-packed with loads of action. What else could you need from a movie? Iron Man was at his best, Cap was established as the leader, Widow and Hawkeye were badass, Thor as always was might, and most importantly, Hulk smashed! The film was just a dream come true.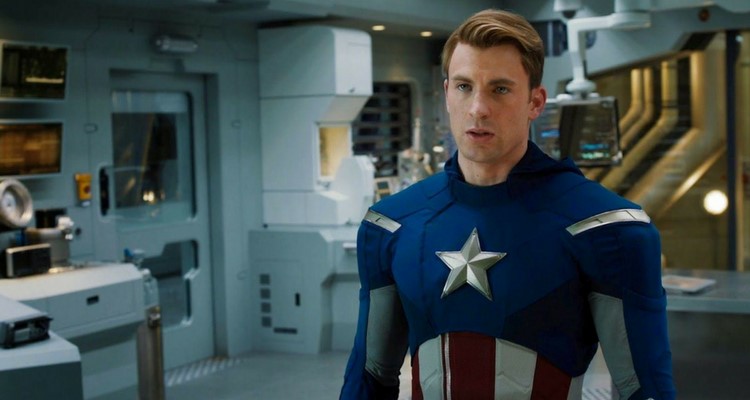 One little flaw that we still keep holding against the movie is the suit of Captain America. Well, it was understandable that they needed something old-fashioned back then, but comparing the suit with the ones that followed, it just felt a little too animated for the big screen. There are many who may not share the same opinion, but you have to agree that the suit was a little too much on the eyes. For those who loved the suit, there is good news as it will return in the upcoming Avengers 4 as a part of the time travel sequence.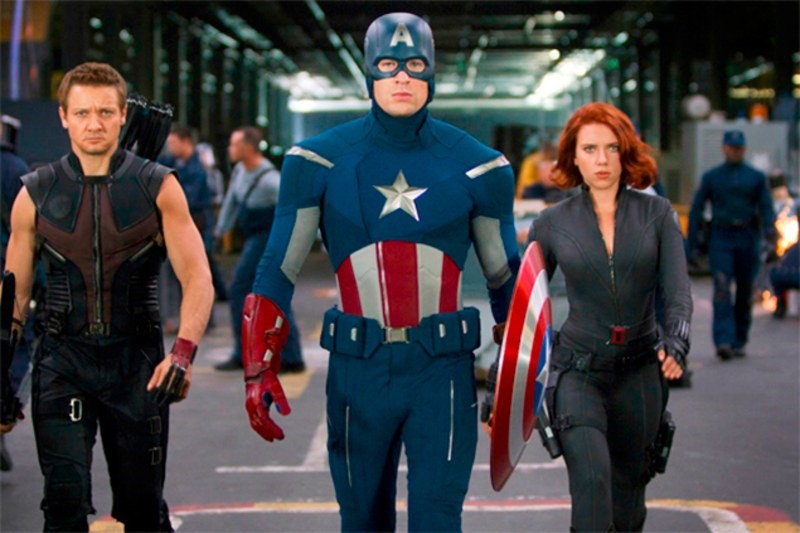 But for those who are not as fond of the suit, what if I tell you that there was a better one and Marvel chose to look the other way? The co-founder of Marvel Studios Visual Development, Charlie Wen just recently shared an alternate design for Cap's suit in The Avengers and you just have to admit that this is much better than what we got. Have a look: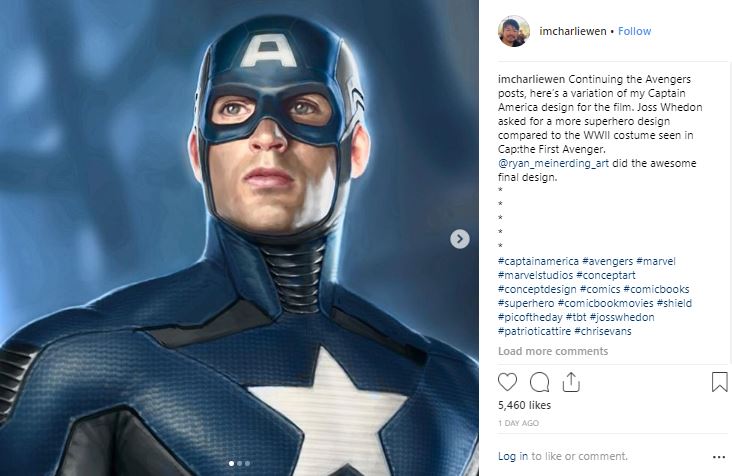 The uncovered ears on the helmet, the texture on the suit, and the overall design just look remarkable. This suit would have actually been a better choice as it wreaks of the old-fashioned look that Marvel might have wanted, and at the same time, it gives a unique modern-day look which we actually like. Cap looks leaner and aesthetic. It might have worked better on screen, but it is what it is.
The good thing now is that in his final movie, Cap will be wearing his more comic-inspired suit, with the whole scaly costume. So for die-hard Captain America fans, it is going to be one last moment of rejoicing & happiness. The end would just be full of emotion as a tragedy may be what the writers have planned. Let's just hope that Cap gets a memorable exit because we won't be seeing him return till years later. It will only happen when Marvel finally decides to reboot their shared universe (which will never happen).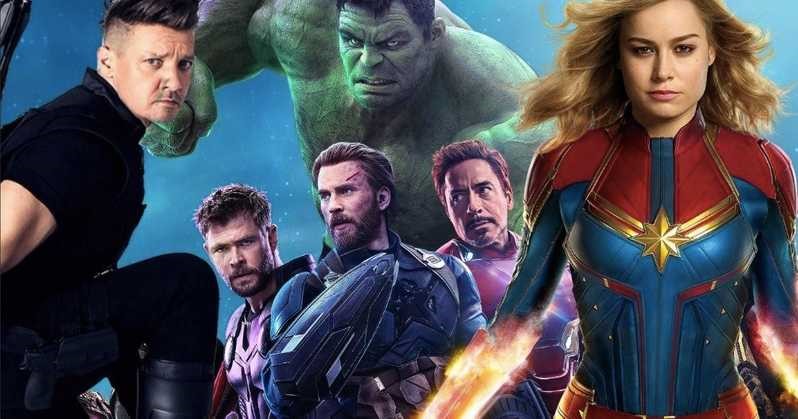 Rest we will only find out when Avengers 4 hits the theatres on May 3, 2019. Directed by Joe & Anthony Russo, and written by Christopher Markus and Stephen McFeely, the film is going to presumably star Robert Downey Jr., Chris Hemsworth, Mark Ruffalo, Chris Evans, Scarlett Johansson, Benedict Cumberbatch, Jeremy Renner Don Cheadle, Tom Holland, Chadwick Boseman, Paul Bettany, Tom Hiddleston, Idris Elba, Danai Gurira, Peter Dinklage, Benedict Wong, Elizabeth Olsen, Anthony Mackie, Sebastian Stan, Gwyneth Paltrow, Benicio del Toro, Josh Brolin, Pom Klementieff, Karen Gillan, Dave Bautista, Zoe Saldana, Vin Diesel, Bradley Cooper, Chris Pratt, Paul Rudd, Samuel L. Jackson, Cobie Smulders, Tessa Thompson, Evangeline Lilly, Aaron Taylor Johnson, Cate Blanchett, Michelle Pfeiffer, Michael Douglas, Tilda Swinton, Jeff Goldblum and Brie Larson.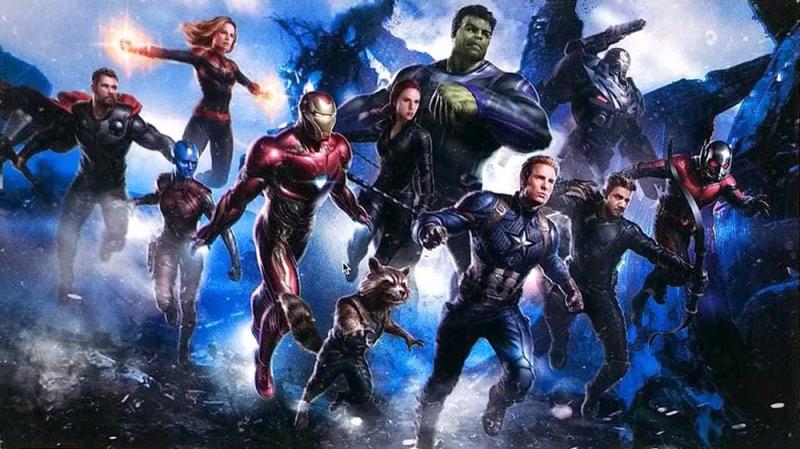 We will soon learn about the title of the film (probably next month), and then Marvel will release the first trailer of the film at the end of November or the first week of December. Here's the official Synopsis of the movie:
"A culmination of 22 interconnected films the fourth installment of the Avengers saga will draw audiences to witness the turning point of this epic journey. Our beloved heroes will truly understand how fragile this reality is and the sacrifices that must be made to uphold it."