Television
Arrow Season 7's Mystery Episode Title Has Been Revealed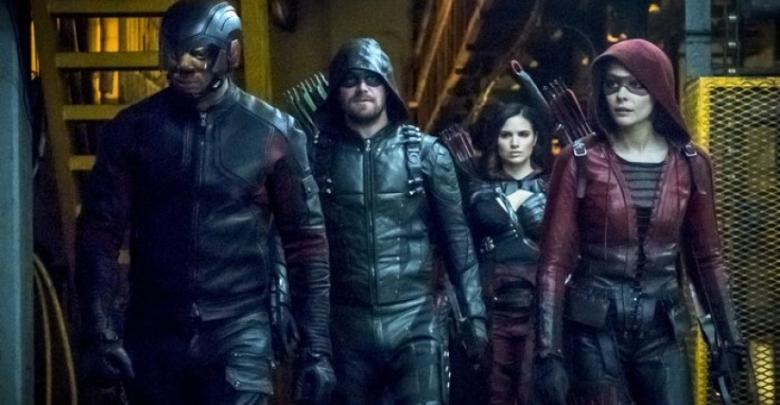 CW's Arrow has come a very long way as it's completed six seasons since it began. The show has been a huge success and a trend-setter in the comic-book genre on TV. Earlier, the major studios would hesitate on producing shows based on popular comic-book characters as it's difficult to bring a new audience, but Arrow's success has proved beyond a doubt that such shows can garner massive TRP's.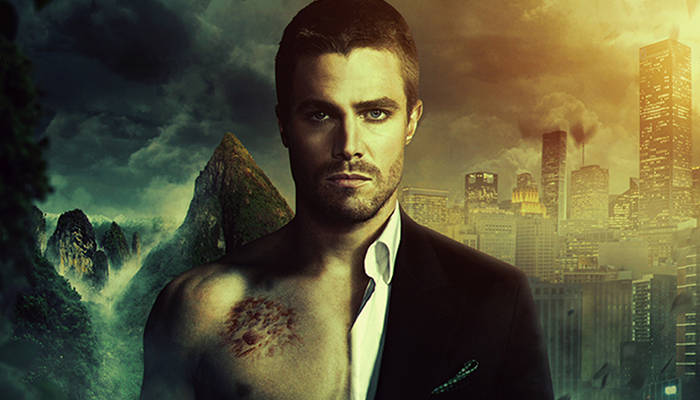 As a result, CW launched three new shows namely: The Flash, Legends of Tomorrow and Black Lightning; it bought Supergirl from CBS too.
Stephen Amell aka Oliver Queen is super excited about the new, upcoming season as there will be a lot of new characters (including Bat-woman). Also, he is looking forward to face a new set of challenges as his secret identity "Green Arrow" has been compromised, so people he put down in the past may want to exploit his predicament. Here's what he said: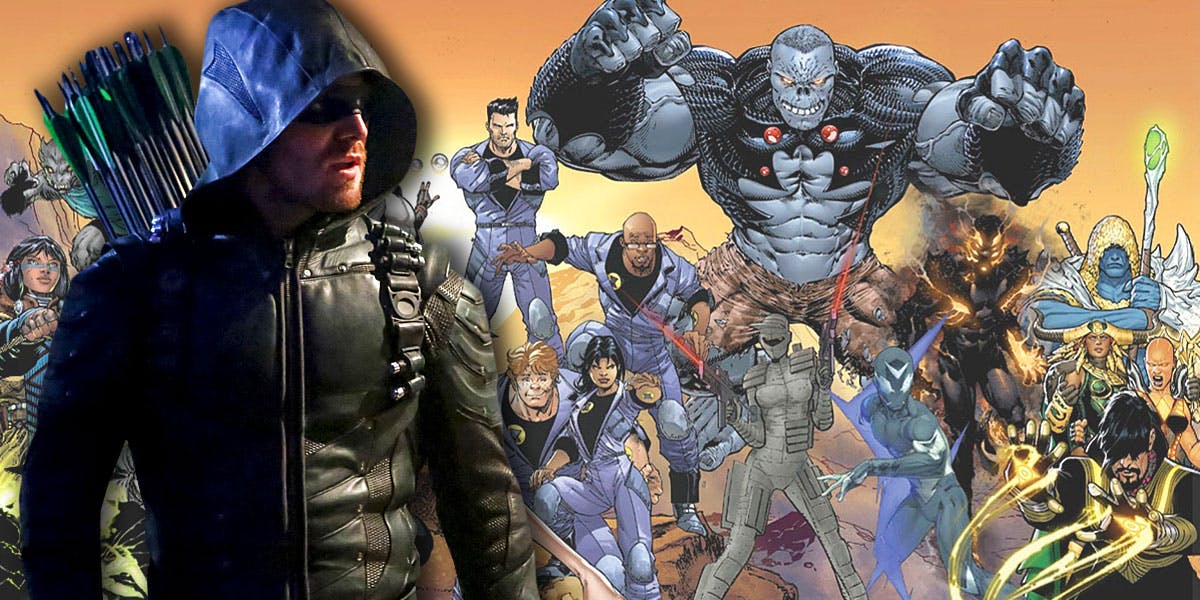 "I think that you will see some very, very new and exciting characters in season seven, characters that have a canon in DC."
Recently, at Comic-Con International 2018, CW announced that the DC Comics character 'Silencer' would appear on Arrow season 7. The popular actress Miranda Edwards (Orphan Black) has been roped in to play this important role. Her character is described as "more lethal than any the team has faced."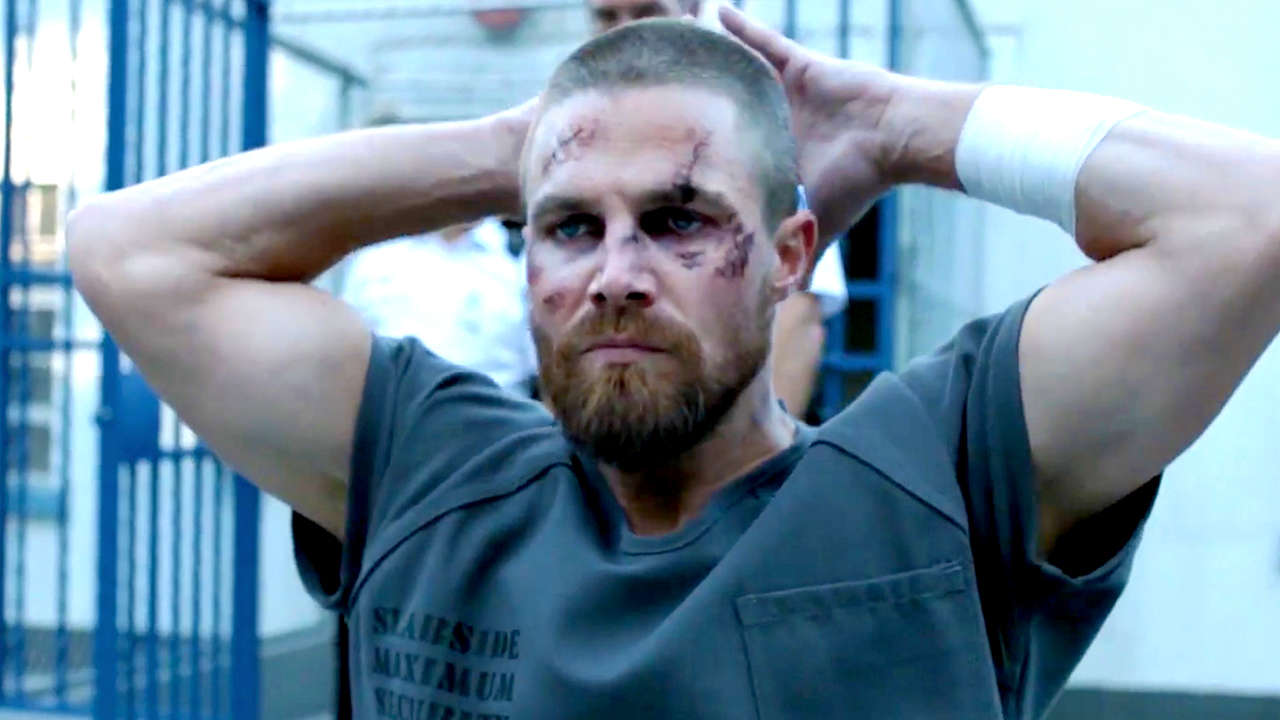 On the show, she is part of 'Longbow hunters' trio put together by Ricardo Diaz to wipe out Oliver Queen and his team for good. The other two are Red Dart and Kodiak.
Amell further hinted at the possibility that season 7 could very well be the final season of the acclaimed TV series. So, he has asked the new show-runner Beth Schwartz and her team of writers to write as if there is no tomorrow. The show has replaced Marc Guggenheim and Wendy Mericle with incredibly talented Beth Schwartz. Here's what he said: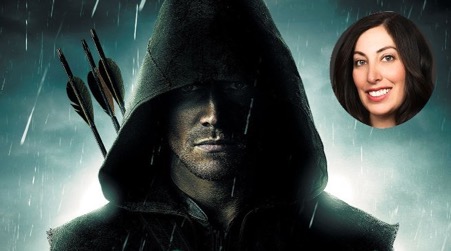 "We have a new show-runner this year, Beth Schwartz, who's been with the show since season one. [The writers] have a very clear vision of what they want season seven to be, and what I asked them to do – and it's not up to me – but what I asked of them is to not just assume that we have an eighth season. I wanted them to write like, 'If you have a good idea, and you have something you've always wanted to do or see on the show, then just do it! Do it right now!' I think that's one of the things I'm getting out of what they've planned for season seven – we're not writing like we're guaranteed something beyond this, because we're not; nobody is. I want them to really push forward and take the fact we have a certain license and a certain respect from the fans to take some chances."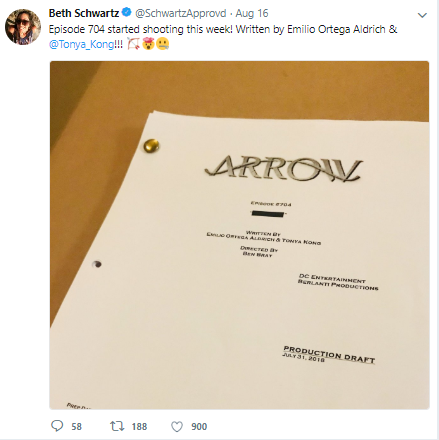 Recently, Beth Schwartz tweeted the picture of the script with episode title deliberately hidden to stoke curiosity among Arrowverse fans. According to Spoiler TV, it's the fourth episode which has been titled "Level 2" which seem pretty generic and not teasing anything big. It's written by Emilio Ortega Aldrich and Tonya Kong. The debut episode is titled "Inmate 4587"; the second episode titled "The Longbow Hunters"; the third episode "Crossing Lines".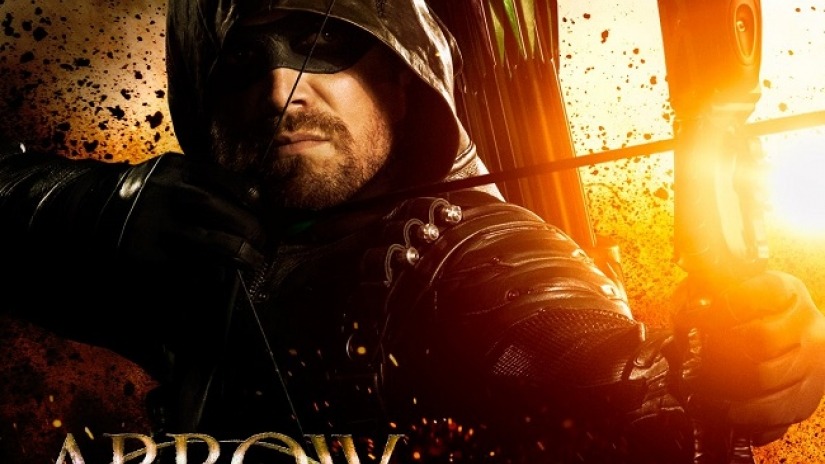 Arrow season 7 cast is simply amazing including Stephen Amell as Oliver Queen, Emily Bett Rickards as Felicity Smoak, David Ramsey as John Diggle, Rick Gonzalez as Wild Dog, Echo Kellum as Mr. Terrific, Juliana Harkavy as Black Canary, Colton Hayes as Arsenal, and Katie Cassidy as Black Siren.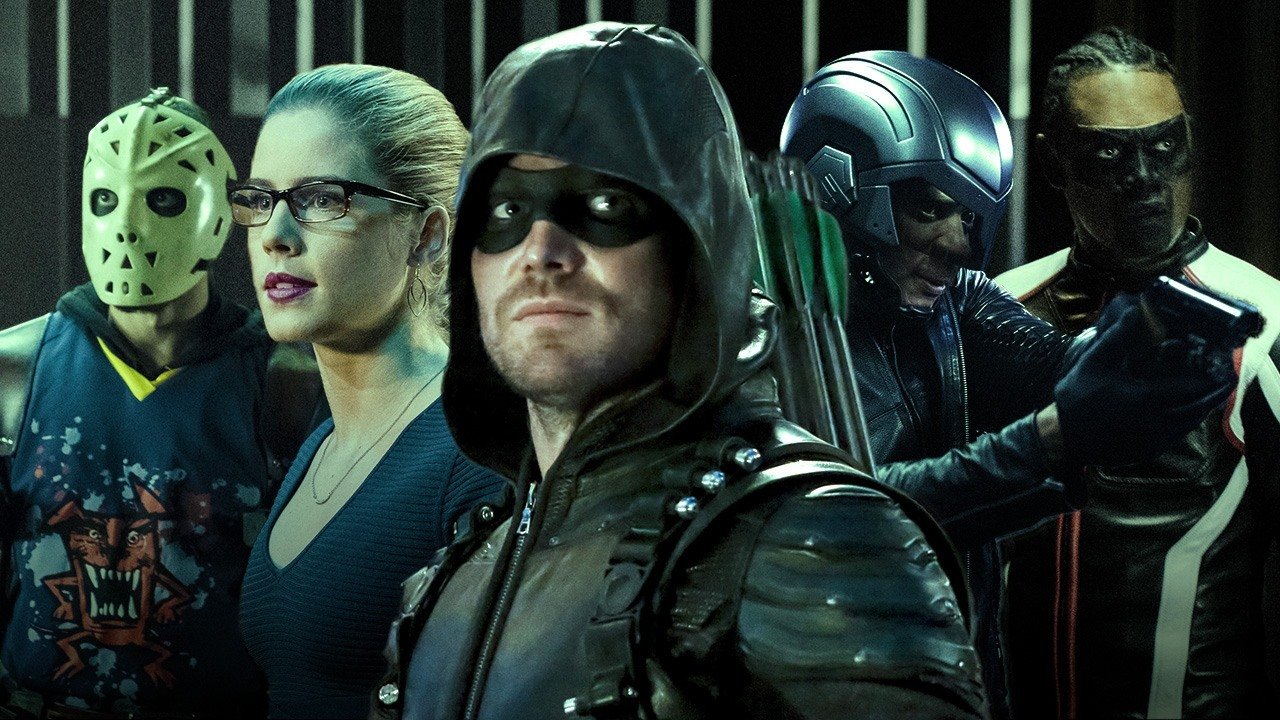 The season will be airing on CW on October 15, 2018, at 8:00 P.M. The official synopsis of season 7 is as follows:
"There has been no shortage of close calls for Oliver Queen when it comes to protecting his Super Hero identity, but in the season six finale, he was finally backed into a corner and forced to reveal himself to the world as the Green Arrow. Now, Oliver will come face-to-face with many of the criminals he placed behind bars, as he makes a new home for himself at Slabside Maximum Security Prison. Oliver will find himself vulnerable in a way unlike ever before when a mysterious new enemy begins to unravel his work as Green Arrow, challenging him to redeem his name or risk losing everything."