The trailer of DC's 'Shazam!' came out yesterday and it impressed a lot of people. There was not much hype for this one looking at other DC's projects but the trailer did its job and created hype for the film. It focuses on Billy Baston and Zachary Levi's origin story but it also has the clips of several Easter Eggs from 'Justice League'.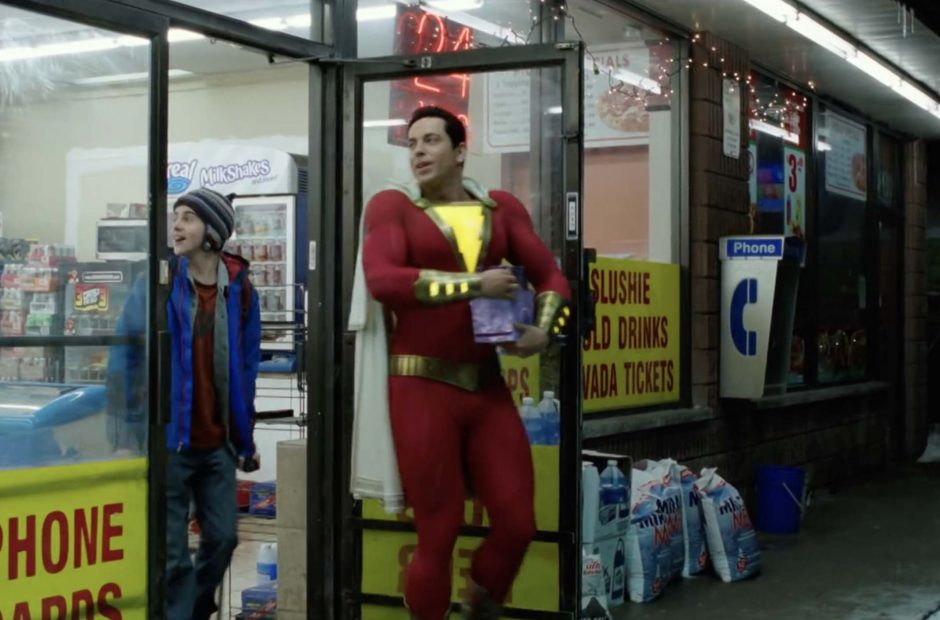 There were logos of Wonder Woman and Aquaman, and also we saw a newspaper talking about Superman in the trailer. In fact, the director of the movie David F. Sandberg took on his Instagram to share the picture of the Daily Planet newspaper, with the headline 'Superman is back'.
https://www.instagram.com/p/Blilhvtgnsw/?taken-by=ponysmasher
It's also been rumoured that Superman might do a cameo in Shazam!, now if this happens, the movie will become even bigger. However, nothing is confirmed as of yet. The trailer of the movie released at the Comic-Con 2018 along with a footage of 'Wonder Woman: 1984' and the trailer of 'Aquaman'.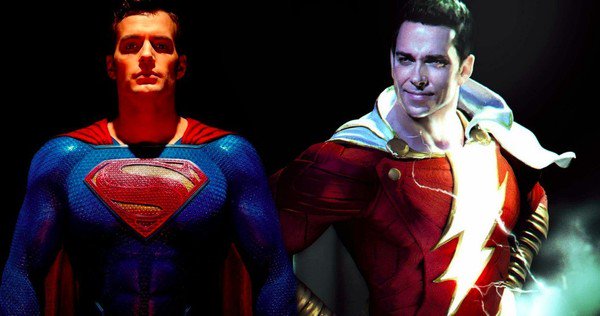 There are small things to be noticed in the trailer of 'Shazam!' as when Shazam is testing his flying abilities, he runs up to the half ramp and at the right side of the frame, we can read Arion. Now, Arion has not been introduced in DCEU as of yet but he is a huge part of DC comics. This might indicate that we can see Arion sometime down the line in DCEU.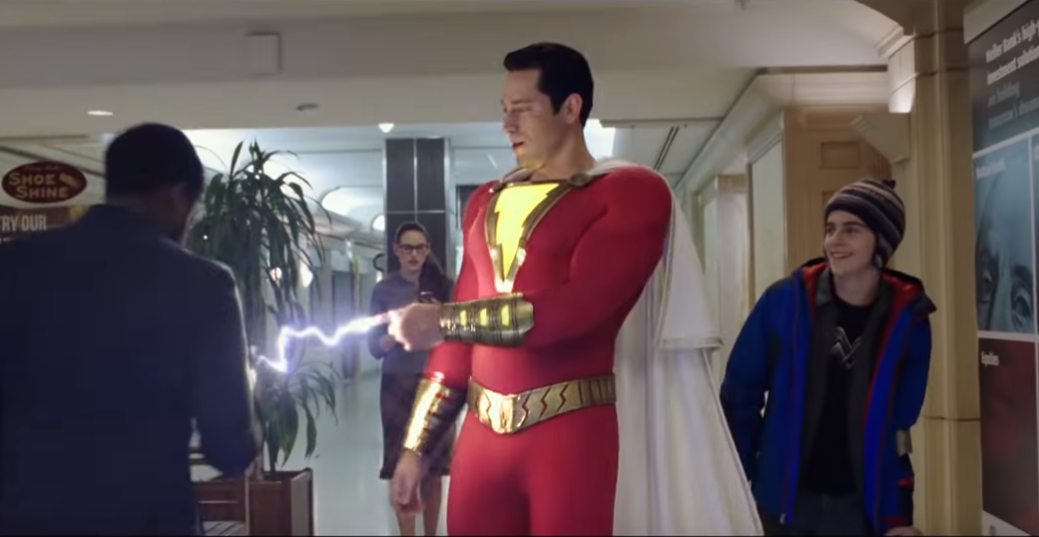 The movie looks a lot of fun, the trailer was hilarious and interesting and it did its job to make fans excited. It might be a surprise hit just like 'Wonder Woman' last year. But let's see whether the movie delivers or not.
The synopsis of the movie reads:
"We all have a superhero inside us, it just takes a bit of magic to bring it out. In Billy Batson's (Angel) case, by shouting out one word—SHAZAM!—this streetwise 14-year-old foster kid can turn into the adult Super Hero Shazam (Levi), courtesy of an ancient wizard. Still a kid at heart—inside a ripped, godlike body—Shazam revels in this adult version of himself by doing what any teen would do with superpowers: have fun with them! Can he fly? Does he have X-ray vision? Can he shoot lightning out of his hands? Can he skip his social studies test? Shazam sets out to test the limits of his abilities with the joyful recklessness of a child. But he'll need to master these powers quickly in order to fight the deadly forces of evil controlled by Dr. Thaddeus Sivana (Strong)."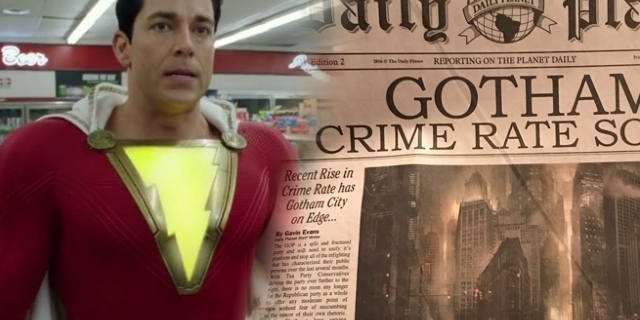 Last year was pretty big for DCEU, they had the huge success of 'Wonder Woman', 'Justice Leauge', didn't live up to the hype but it still managed to make a decent amount of money at the Box Office but in 2018, we will only have 'Aquaman' from DCEU. 2019, however, will be the big one, where we will see 'Shazam!' and 'Wonder Woman: 1984. People are already excited about 'Aquaman' and 'Wonder Woman: 1984' as they are introduced in DCEU. But the trailer of 'Shazam!' surprised a lot of fans.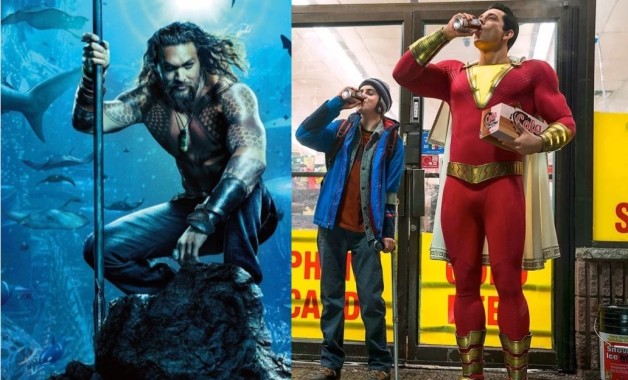 Shazam project was on hold for a long time but last year when David Sandberg came on board, the movie went on the floor. Earlier, Dwayne Johnson was supposed to play the lead role in the movie but things didn't work out for some reason.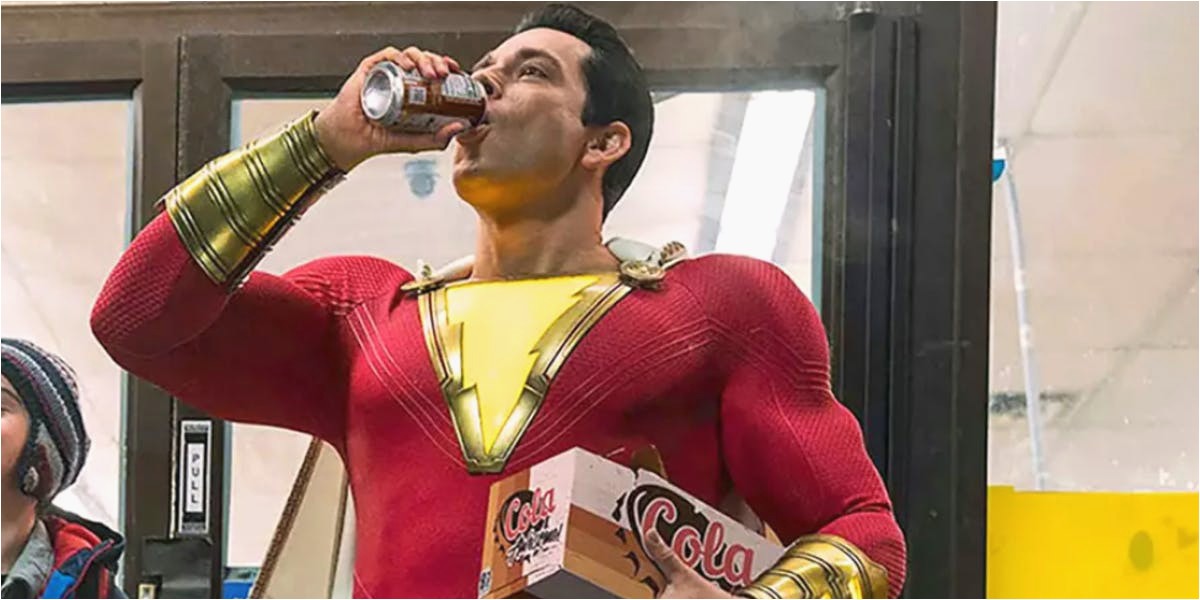 Finally, in August 2017, Sandberg confirmed that he would be directing the movie and by the end of that month the movie started its pre-production. We still have a lot of tie for this movie and quite frankly, that's a good thing, the excitement and anticipation for the film will increase over time. It will hit the screens on April 5, 2019.
Don't Miss: Has the Ending of Aquaman Already Been Spoiled By Jason Momoa?