James Wan Confirms the Insane Creature Rode By the Villain Orm in Aquaman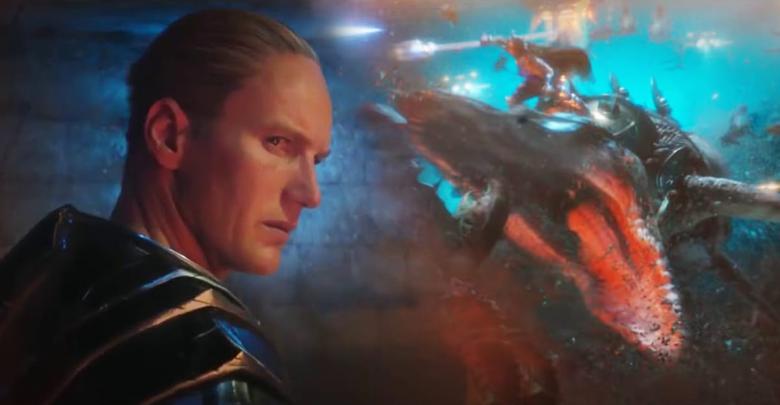 Aquaman is the next feature that will hit the theatres in less than 5 months. By the looks of the trailers, it seemed that the movie will be packed with a lot of action, characters, story and amazing visuals. The color palette of the movie is really bright and unlike the other DC movies that we have seen till now.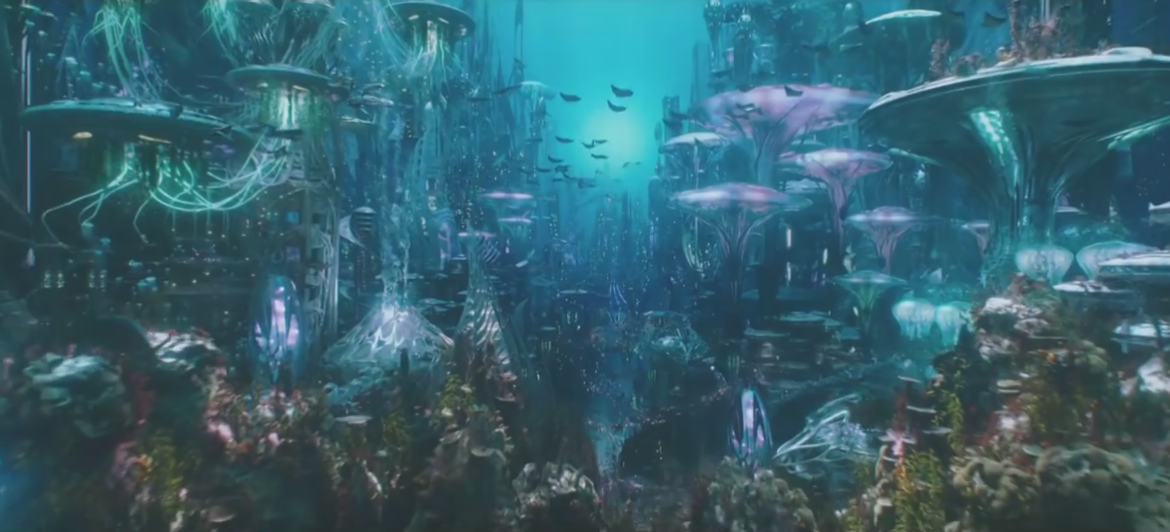 James Wan has come up with an entire underwater world of Atlantis. There were the usual sea creatures, sharks whales, but there were also the mysterious fish people, the big sea creatures, the trench monsters and a lot more that we could not even imagine. Wan is the king of horrors, and he has utilised that for the underwater world of the movie. There were scenes that looked gorgeous while some scenes are going to give us the creeps and we cannot ask for anything more.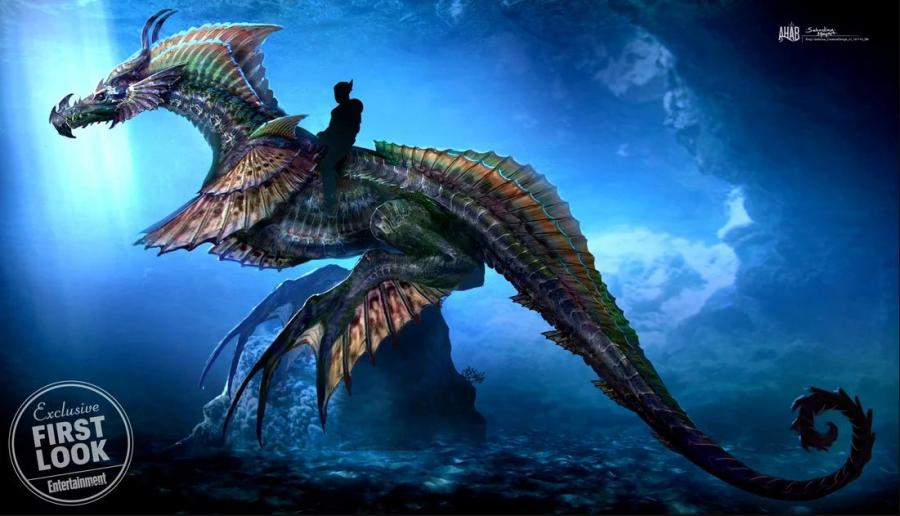 Before the trailer came out, the Entertainment Weekly gave us a look at the Sea Dragon that Aquaman and other Atlantians will be riding in the film. We got a glimpse of an underwater war at the end of the trailer and it was just amazing. There was a whole lot of stuff happening underwater and saw a giant creature being ridden by Ocean Master and James Wan has confirmed the creature to be an armoured tylosaur!
https://twitter.com/creepypuppet/status/1021643327169417216
Tylosaurus is comparable to modern lizards and snakes and is a part of the Mosasaur family. That is not it as we are going to get many more of these horrifying creatures which may be real or hybrids of our wild thinking.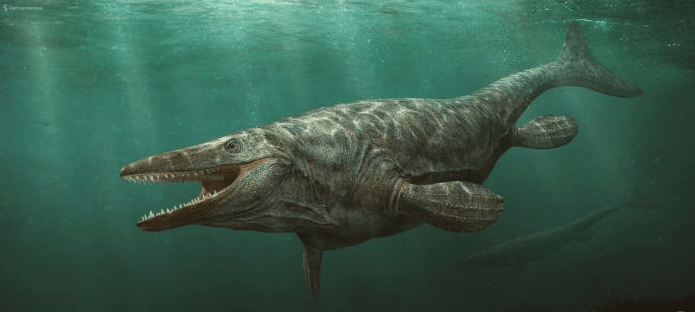 Wan has grabbed the opportunity of building an entire underwater world with both hands and he has given us something which is remarkable. Here's what Wan had to say about the movie:
"I feel like the good thing about having something that isn't really established is I get the opportunity to kind of set the world, set the tone, and set the flavor for who this guy is, and the world that he lives in. That's what we love about superheroes, right? We love that they represent the best part of who we want to be, right? What we strive for, and what we aspire to be. And I think what I liked most about this character, and actually what Jason Momoa brings to it, is the idea that this is a guy who's kind of trapped between two worlds. He doesn't feel like he belonged in the surface world, but he doesn't feel like he belongs in the world of Atlantis as well, the underwater world."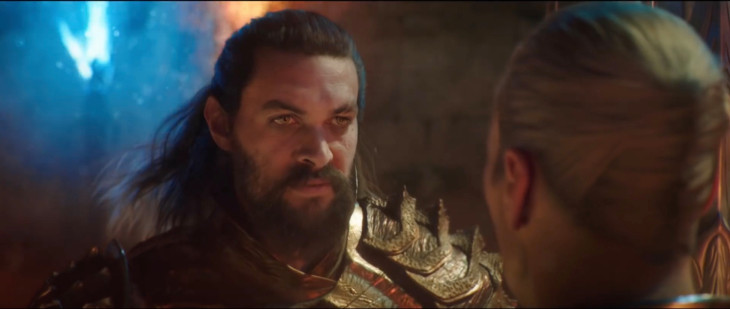 Wan has inspired the movie so much with the source material that we are surely going to get the trademark orange and green suit at some point in the movie. But when is it going to be? Well, a recent interview with Jason Momoa may have actually given a hint to that and spoiled the ending of the movie. Here's what he said:
"I think when he (Arthur) was a little boy, he had these powers and he didn't hone them in so this whole journey of him going to become the king…the last frame of this movie you're going to see him actually become the thing he was destined to be."
Aquaman hits the theatres on December 21 and the cast of this James Wan-directed movie includes Jason Momoa as Arthur Curry, Amber Heard as Mera, Yahya Abdul-Mateen II as Black Manta, Patrick Wilson as Orm Marius/Ocean Master, Dolph Lundgren as Nereus, Temuera Morrison as Thomas Curry, Nicole Kidman as Queen Atlanna, and Willem Dafoe as Nuidis Vulko.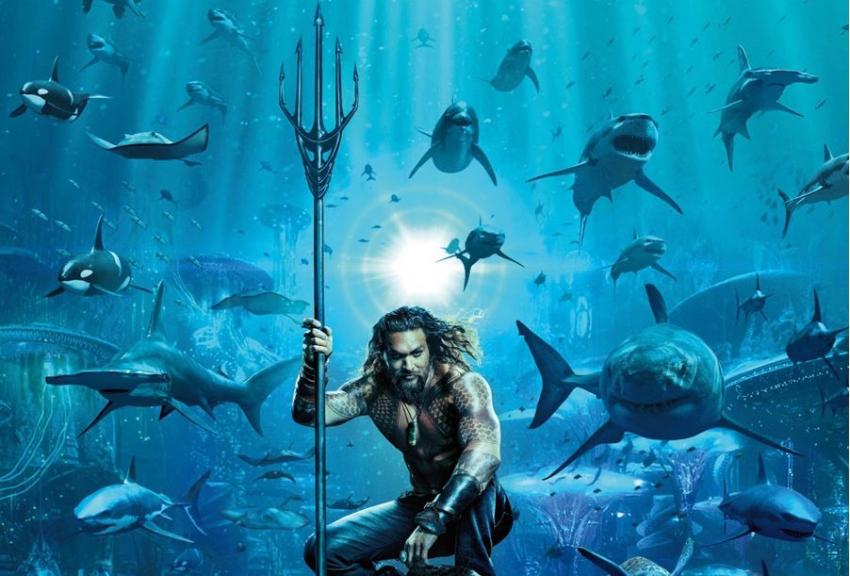 Here's the official Synopsis of the movie:
"From Warner Bros. Pictures and director James Wan comes an acition-packed adventure that spans the vast, visually breathtaking underwater world of the seven seas, "Aquaman," starring Jason Momoa in the title role. The film reveals the origin story of half-human, half-Atlantean Arthur Curry and takes him on the journey of his lifetime—one that will not only force him to face who he really is, but to discover if he is worthy of who he was born to be… a king."
Aquaman will be followed by Shazam! (April 5, 2019), Joker (October 4, 2019) and Wonder Woman 1984 (November 1, 2019).
Don't Miss: Henry Cavill aka Superman is Open to Working With Tom Cruise in a DC Movie
I just have the biggest passion for everything cinematic! I want to share this passion with everyone through my writing about Hollywood Movies and TV. Other than that, I am a big sports fanatic and enthusiast. I'd like to write about my favorite sports as well some day.