Warner Bros have taken their fair bit of time with the Worlds of DC and now they are finally making their comeback after more than a year of Justice League's release. WB desperately needed to refigure things out and get them right, and now they are starting things with Aquaman which is supposed to get them back on track in order for them to get back in the race against Marvel, Sony, and others. Since Justice League and the other two team up movies from WOD have not made a big difference, WB is now focussing on Solo Superhero movies.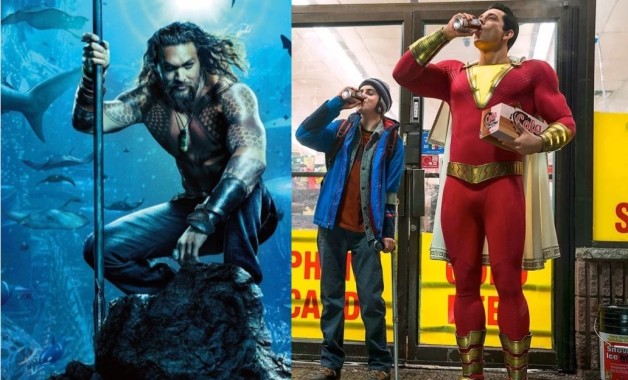 We got the first trailer for Aquaman just recently at Comic-Con, and it completely blew everyone away. Warner Bros was the biggest studio present at Comic-Con this year and they made this big opportunity count for stealing the show. First, a trailer for Fantastic Beasts came out, then we got a Godzilla 2 trailer. They began things with the WOD by showing an exclusive footage of Wonder Woman 1984 to the audiences there, which was followed by the worldwide release of the first Shazam! trailer and finally came in the big fish as Aquaman rode the waters making fanboys really wet!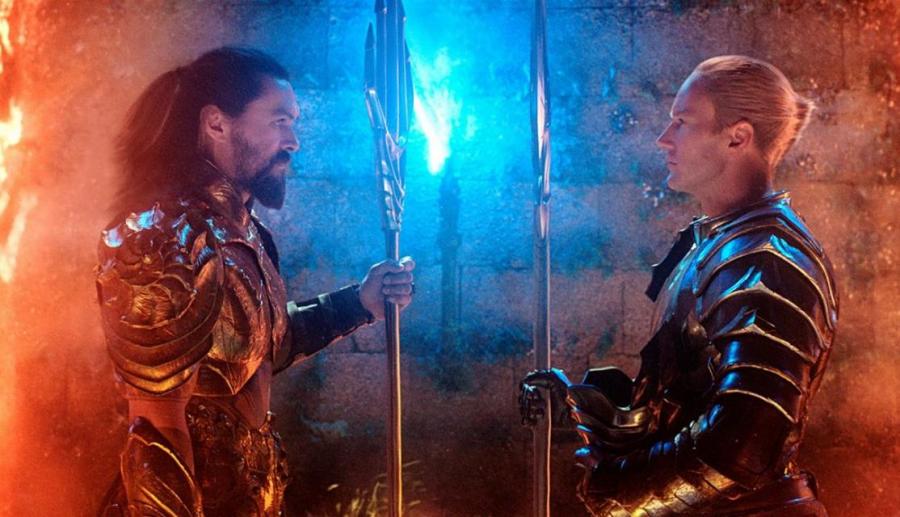 It revealed what the movie is going to be about. Arthur Curry will fight for his birthright against his half-brother Orm, the Ocean Master. The battle between the two brothers looks to be really great and James Wan has surely got this movie to be spot on, right from the comics. Atlantis looks so beautiful in the trailer that it actually makes us want to movie to release now itself. Everything in the movie looks to be truly inspired by the comics. Mera, Queen Atlana, Orm, the Trench, Black Manta and even the freakin' Lighthouse, all these seem to be tripped right out of the comics.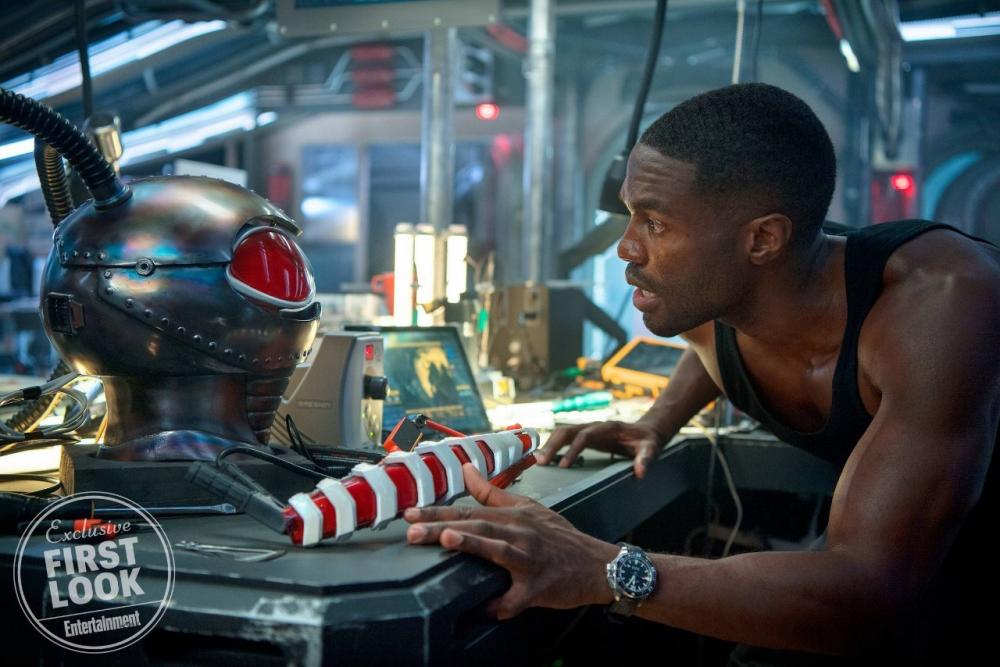 Black Manta in particular looks to be great and it seems that Yahya Abdul Mateen II is going to do justice to the role. While the movie is still a little far away, something amazing has happened as a new report from Discussing Film indicates that Aquaman will have a stinger in the post-credits scene. The scene seems to have been revealed by this report and will actually set up Black Manta as the future villain of WOD and for Aquaman sequels as well. Here's what the report read:
"From our sources, we can confirm that Warner Bros' next DC film, Aquaman, which will splash into cinemas on December 21st, will currently include a post credits scene featuring Randall Park's Dr. Stephen Shin and Yahya Abdul Mateen II's Black Manta and setting up Black Manta for a larger villainous role in potential Aquaman sequels."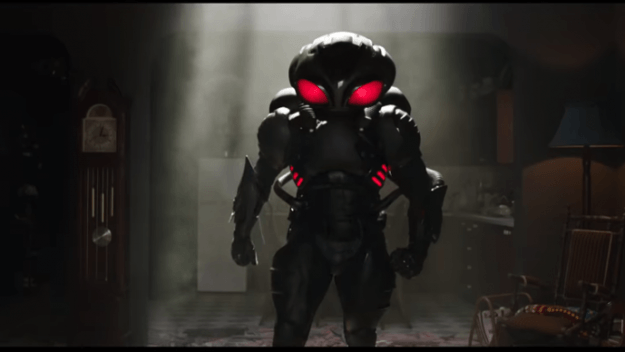 We should take this as a grain of salt but if it does turn out to be true, it will actually be huge as Black Manta is going to get the big push that he deserves. Randal Park also seems to have gotten good roles in the MCU and WOD. He recently starred in Ant-Man and the Wasp as Agent Jimmy Woo and he will also be playing Doctor Shin whose encounter with Black Manta will likely play a big part in a potential Aquaman sequel.
Aquaman hits the theatres on December 21 and the cast of this James Wan-directed movie includes Jason Momoa as Arthur Curry, Amber Heard as Mera, Yahya Abdul-Mateen II as Black Manta, Patrick Wilson as Orm Marius/Ocean Master, Dolph Lundgren as Nereus, Temuera Morrison as Thomas Curry, Nicole Kidman as Queen Atlanna, and Willem Dafoe as Nuidis Vulko.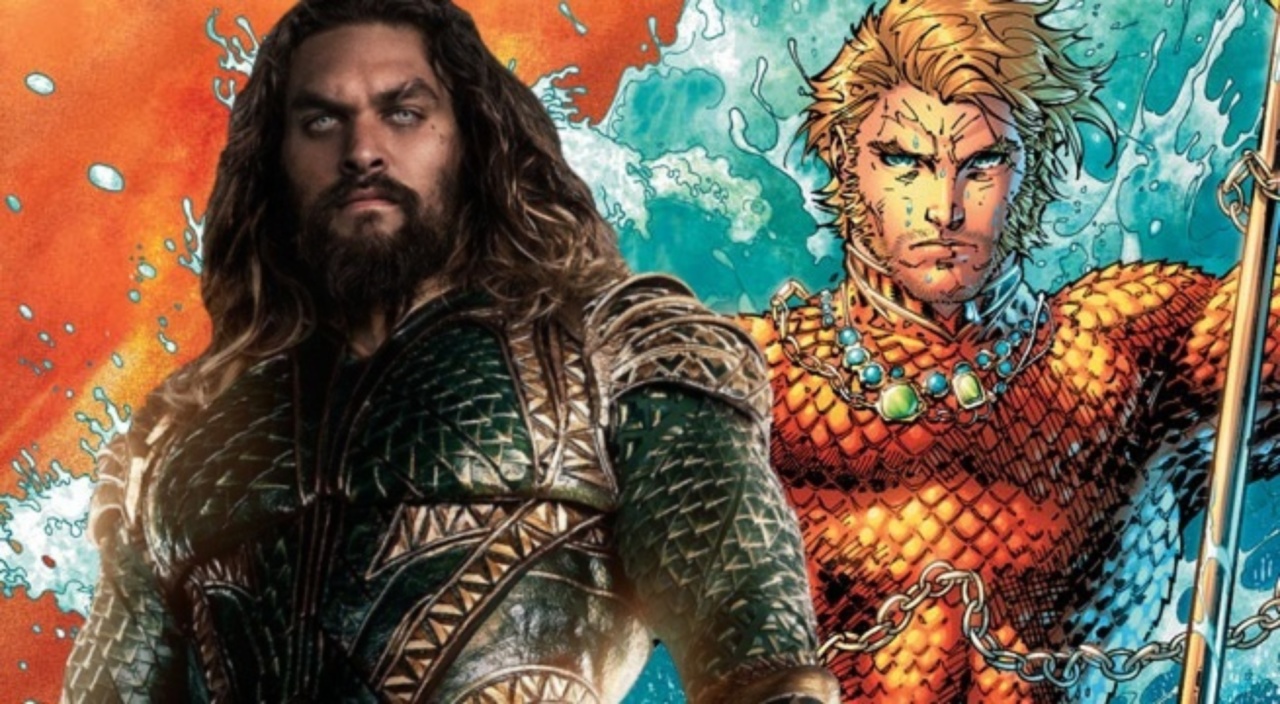 Here's the official Synopsis of the movie:
"From Warner Bros. Pictures and director James Wan comes an acition-packed adventure that spans the vast, visually breathtaking underwater world of the seven seas, "Aquaman," starring Jason Momoa in the title role. The film reveals the origin story of half-human, half-Atlantean Arthur Curry and takes him on the journey of his lifetime—one that will not only force him to face who he really is, but to discover if he is worthy of who he was born to be… a king."
Aquaman will be followed by Shazam! (April 5, 2019), Joker (October 4, 2019) and Wonder Woman 1984 (November 1, 2019).
Don't Miss: MCU: First Designs for Thor's Mjolnir Revealed by Marvel Artist!