MCU: First Designs for Thor's Mjolnir Revealed by Marvel Artist!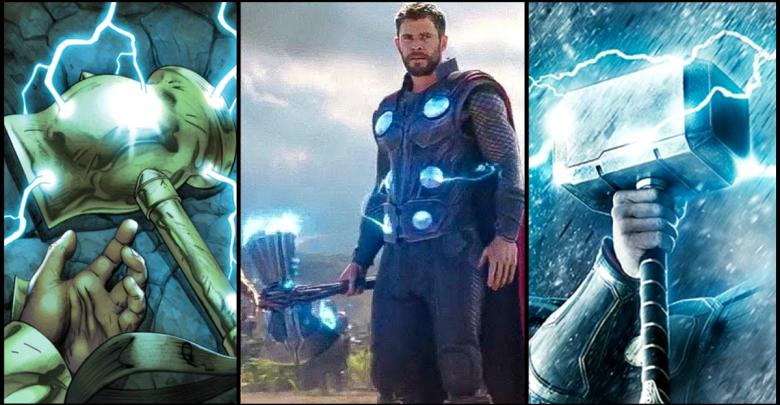 The Marvel Cinematic Universe has grown really big then there is a big hand of the three big guns of the MCU – Iron Man, Captain America, and Thor in making Marvel this huge! The MCU movies have revolved mostly around these three big heroes and people have loved Iron Man's Suits, Captain America's Shield and Thor's Hammer. Now these heroes of the MCU are passing the baton to other new heroes which will carry the MCU forward to more success and glory.
Avengers: Infinity War came out just 3 months ago and it was the biggest thriller a Superhero movie could ever be. Even though it involved more than 30 Superheroes and Villains, it was majorly a story about Thanos. Among the heroes, the likes of Captain America, Iron Man, Doctor Strange and many more played important parts, but the one at the centre of it all was certainly Thor. Infinity War was a big story arc for Thor and he is certainly the hero that got the most amount of screen time in the movie.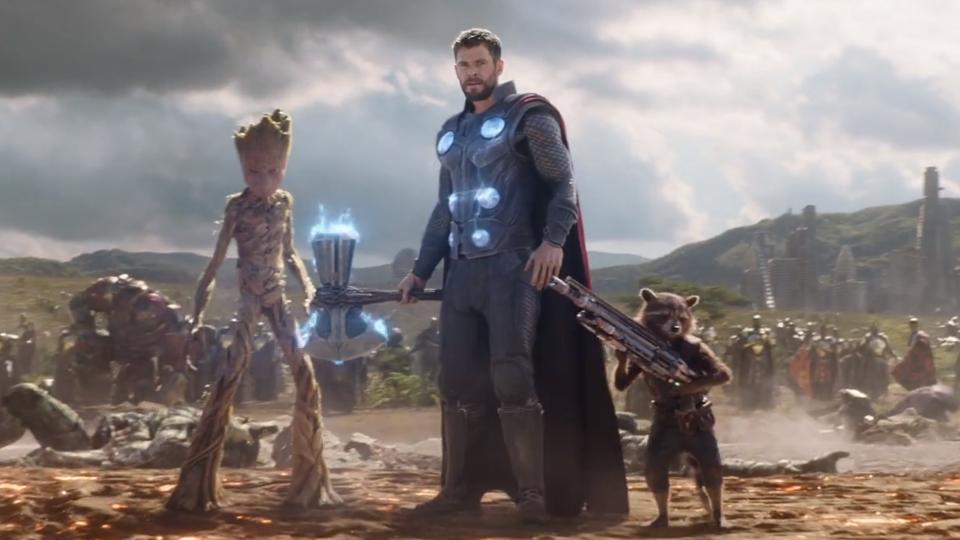 We got to see his new hammer Stormbreaker which had some amazing new powers. Thor needed the Hammer after Hela, the Goddess of Death destroyed Mjolnir. With the new Hammer, Thor could not just channel his lightning, but he could also summon the Bifrost with it. It has been quite a Journey for Thor in the MCU.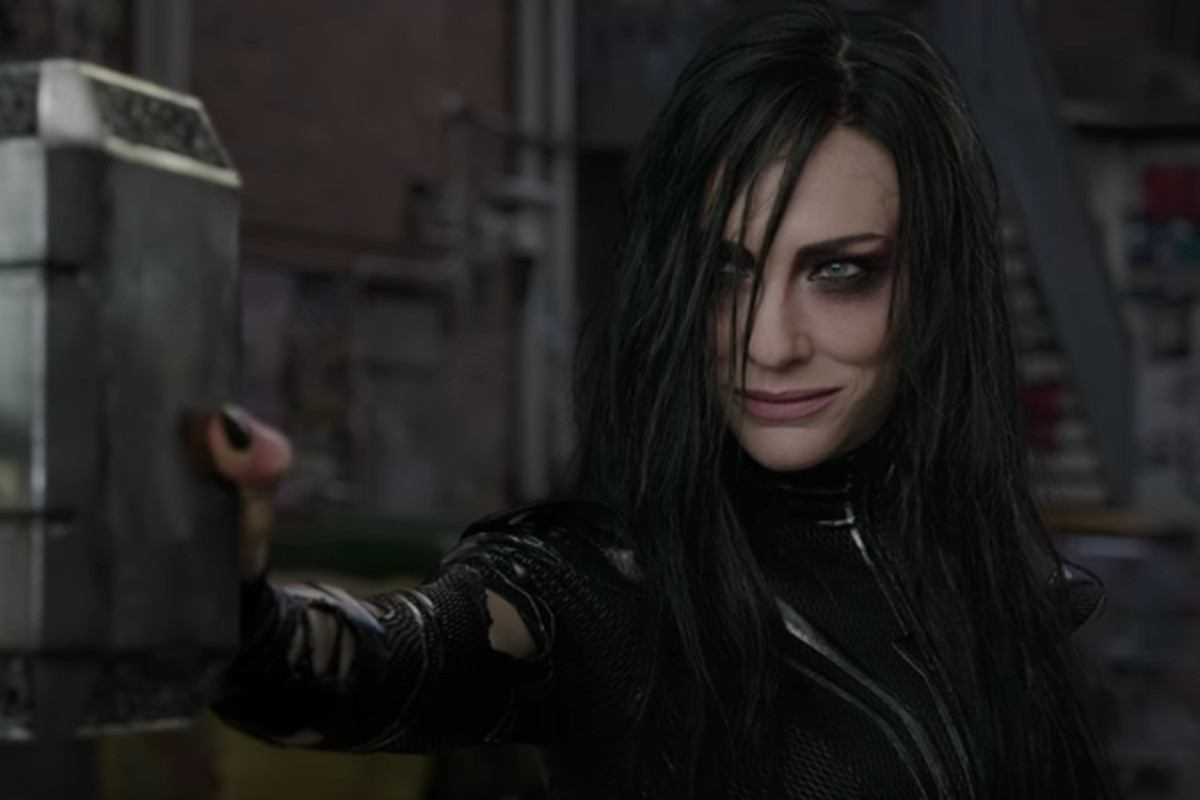 First, he had to prove himself worthy of wielding the Mighty Hammer Mjolnir. Then his might was challenged by his own sister Hela who actually broke the Mjolnir into pieces. Then Thor went on a journey to construct the Stormbreaker from the heart of a dying Star at Nidavellier. While we all loved the new design of the Stormbreaker, we have to admit that we were used to the Mjolnir and we would still love to see the hammer return in Avengers 4 through the Time Travel sequence.
Artist Charlie Wen from Marvel studios shared a whole lot of different designs for Mjolnir from when he was asked to come up with one for the first Thor movie. Here is what he posted on his Facebook Feed showing the amazing Designs of Mjolnir. Have a look:

"I promised a few weeks ago that I'd take you back to the very early days of the Marvel Cinematic Universe. I knew @ryan_meinerding_art way back because I'd hired him onto God of War, then a few years later, he invited me to meet with Kevin @kevfeige to talk about helping to develop more films for Marvel since Ironman was such a success. I was supposed to have a long lead time to develop the look and feel of the Avengers world years before production, which would have been incredible to have that kind of time- but I was pulled into developing the look and feel of Thor's world first as it needed help. I began design passes for Thor & Asgard, but was asked to design his hammer (Mjölnir) first because Hasbro needed to begin production on its toy line (shortly after this, @kenneth_branagh joined on to direct the film!— huge fan since Henry V!). The first image is the initial pass that goes from more traditional to wacky. The purpose was to begin establishing with Kevin a sense of boundaries and comfort levels for the magical realms of the MCU (in comparison to the earthly ground of Ironman's tech). It's always necessary to go too far! In these stages, it was paramount to begin designing the MCU as a connected and cohesive universe. The following images are hammer designs that got approved for the film (and toy;).
#marvel#throwback#marvelcinematicuniverse#thor#avengers#photooftheday#conceptart#charliewen_art"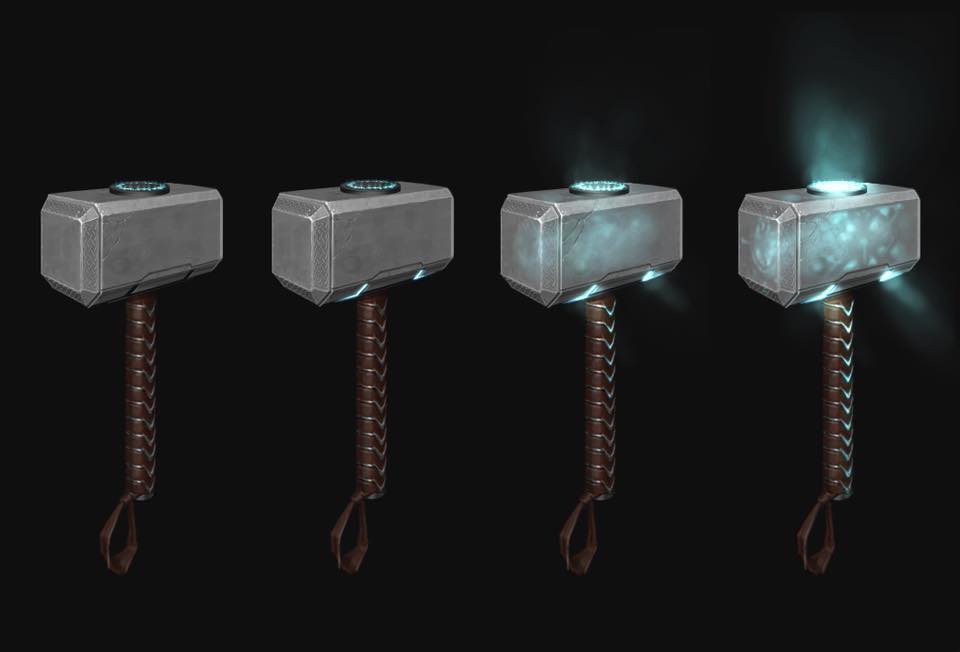 There have been rumors that suggest that Avengers 4 will bring back Mjolnir and Captain America is actually going to wield the Hammer and prove himself worthy. We will only find out about it once the movie comes out on May 3, 2019. Here's the official Synopsis:
"A culmination of 22 interconnected films, the fourth installment of the Avengers saga will draw audiences to witness the turning point of this epic journey. Our beloved heroes will truly understand how fragile this reality is and the sacrifices that must be made to uphold it."
I just have the biggest passion for everything cinematic! I want to share this passion with everyone through my writing about Hollywood Movies and TV. Other than that, I am a big sports fanatic and enthusiast. I'd like to write about my favorite sports as well some day.