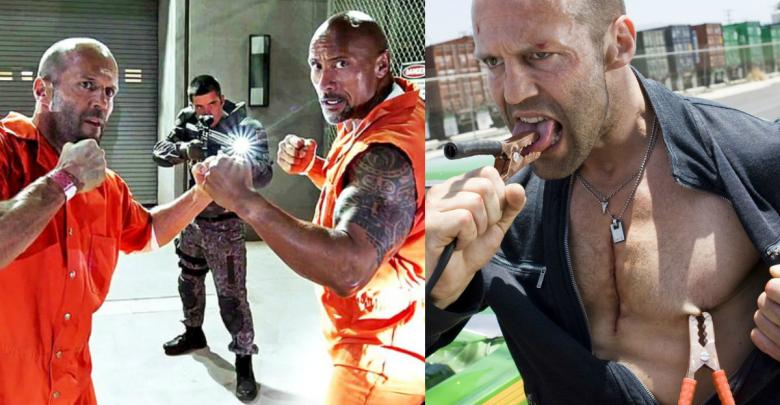 Jason Statham is one of the best action movie stars currently working in Hollywood. He is in league with Tom Cruise, Vin Diesel and Dwayne Johnson in doing action movies in a classical way with more practical stunts than the use of CGI. As we all have seen that he works amazingly well in a team up action movie but he also has it in him to hold not just movies but franchises upon his own shoulders. His attitude as an action star is just remarkable, and since he is a trained martial artist himself, people love him for the real action that he is usually involved with.
Death Race
The action thriller is the remake of the 1975 film Death Race 2000. The movie came up with a concept where prisoners can earn their freedom by participating in a brutal race and coming out alive from it. The film features monster-like cars equipped with heavy guns and artillery to defeat the fellow inmates in the race.
The Bank Job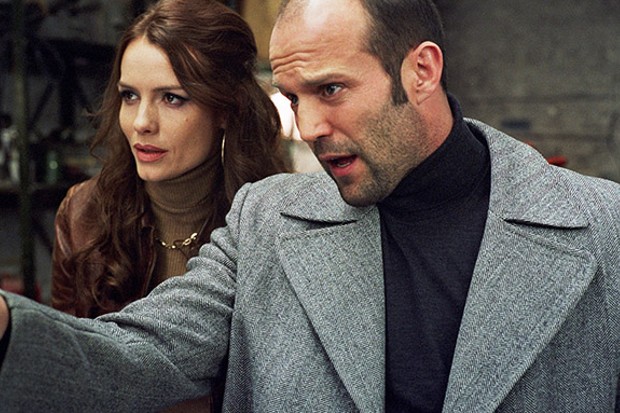 It is a British crime film which came out in 2008. The movie was based on 1971 Baker Street robbery in central London and no stolen things were recovered from it. The film was profitable and gain success. Directed by Roger Donaldson, the got a great rating of 7.3 on IMDB and was certified fresh on Rotten Tomatoes with a 79% rating. This is surely a must watch crime/drama thriller.
The Mechanic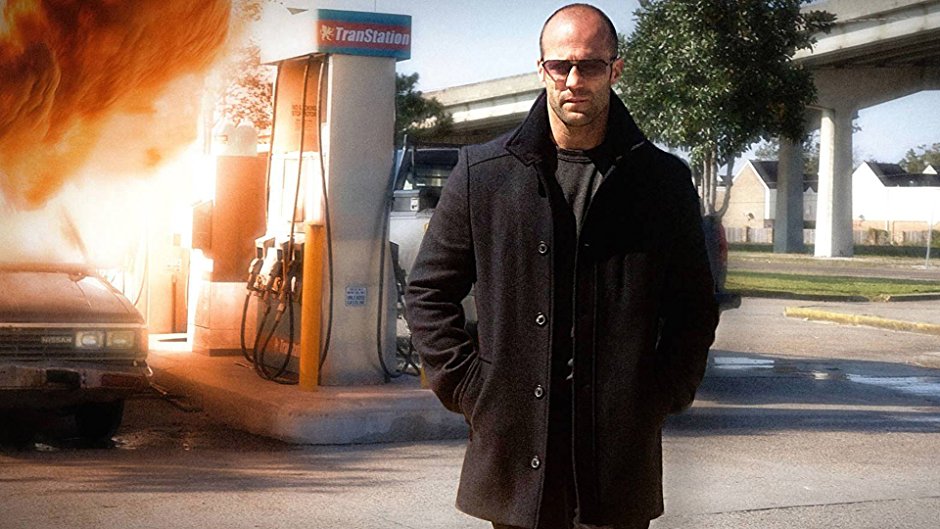 The two mechanic movies have been loved by the audiences as the first was a crime thriller as it came out in 2011, while the second one coming out in 2016 lifted the bar of the fight sequences in the movie.
Crank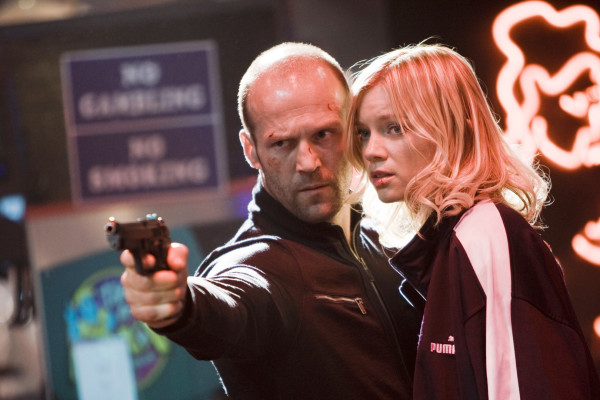 This action thriller came out in 2006. It was one of those movies that helped Statham's career as an action star to rise. The movie has a 7/10 rating on IMDb, and Statham plays Chev, an assassin-for-hire who is injected with a serum that requires him to always keep his adrenaline levels high in order to survive.
The Italian Job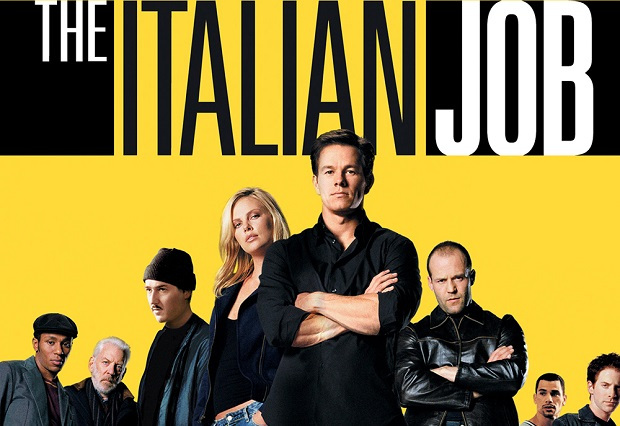 The 2003 heist film was an American remake of the 1969 British film under the same name. The film revolves around a team of thieves who plot to steal gold from a former associate who double-crossed them. Statham played the role of Handsome Rob film. The film is filled with car chase sequences with cars driving underground in a sewer tunnel and a many more unthinkable places.
The Expendables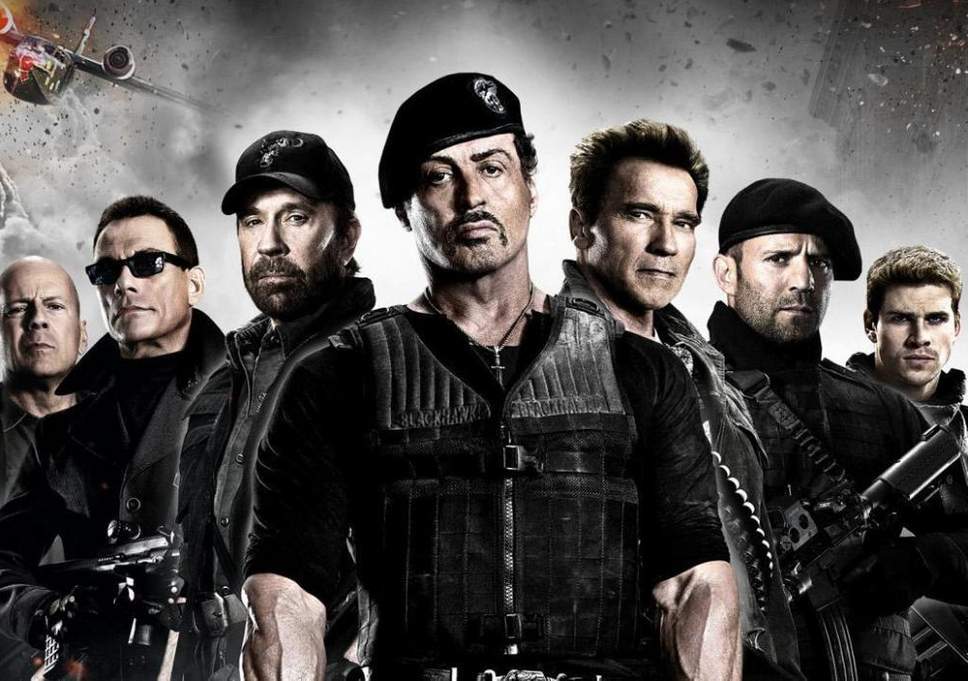 The Expendables franchise is filled with Action movie stars from the 80s and Statham really brings in his own formidable brute force proving that the older actors are nowhere closer to what he can do. he has been in the lead along with Sylvester Stallone along with other big stars like Schwarzenegger and Jet li being in the supporting role.
Spy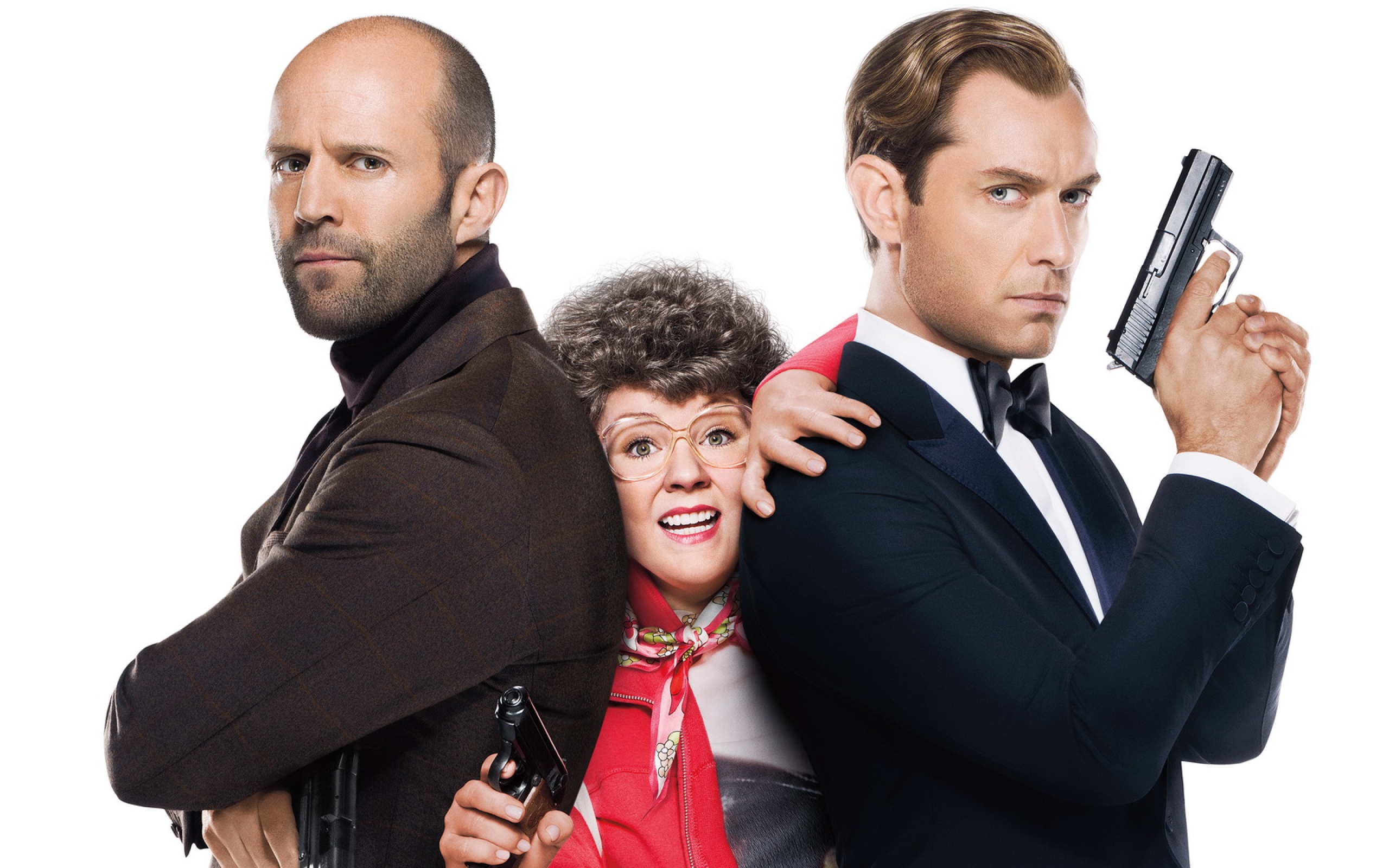 Jason Statham brought himself in an action comedy movie in 2015's Spy, and we got to see how amazing Statham's comic timing is. Statham's role is what actually lifted this movie from a mediocre action movie to an amazing action comedy that will have you laughing throughout the film!
The Meg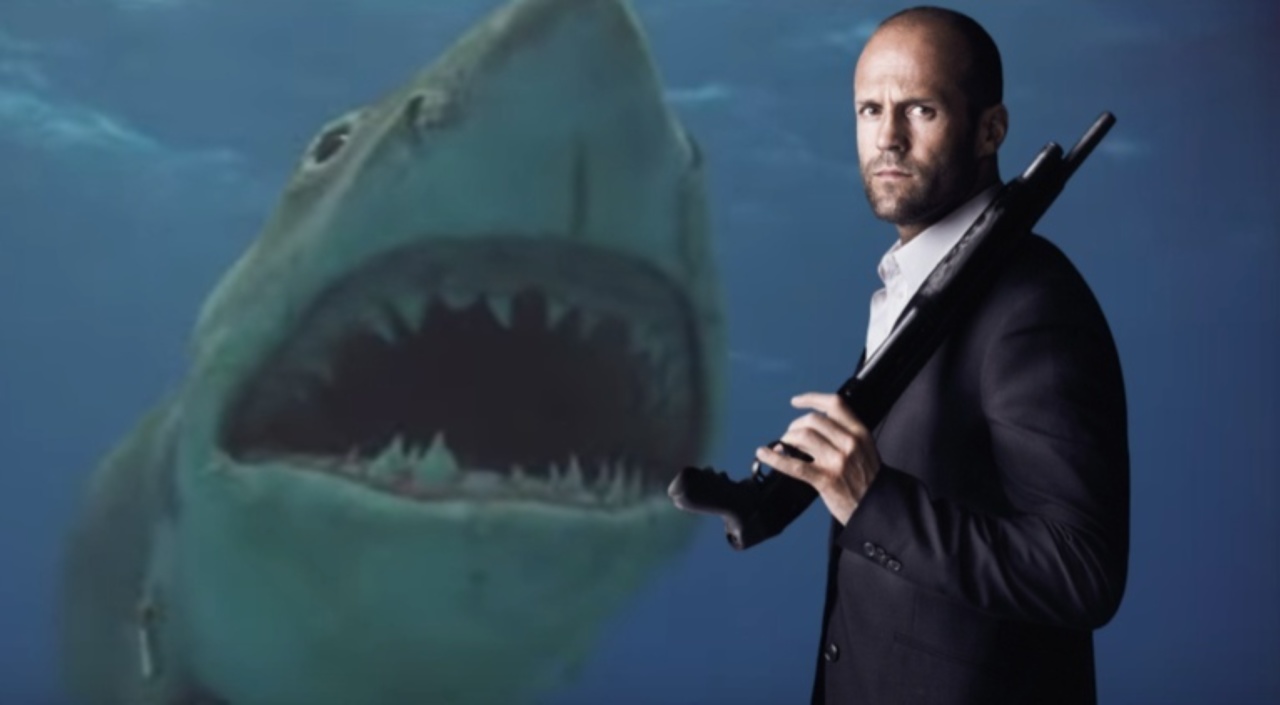 This is Statham's upcoming action movie which looks to be very promising asa massive shark attacks a deep-sea submersible, leaving it disabled and trapping the crew at the bottom of the Pacific Ocean. Statham being one of those crew members is going to take on that gigantic Shark, and all the action movie lovers should go and watch this movie.
The Transporter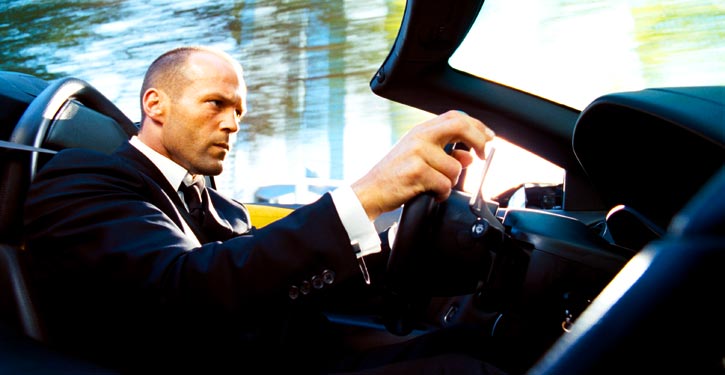 The Transporter franchise is what brought Statham the fame as a kick-ass action movie star. All three Transporter movies involve Statham playing the role of Frank who is an ex-soldier turned mercenary 'transporter' who moves goods, human or otherwise, from one place to another no questions asked. All three movies are filled with amazing car sequences and Statham nails it with all the fight sequences, kicking a whole lot of butt!
Furious 7 & 8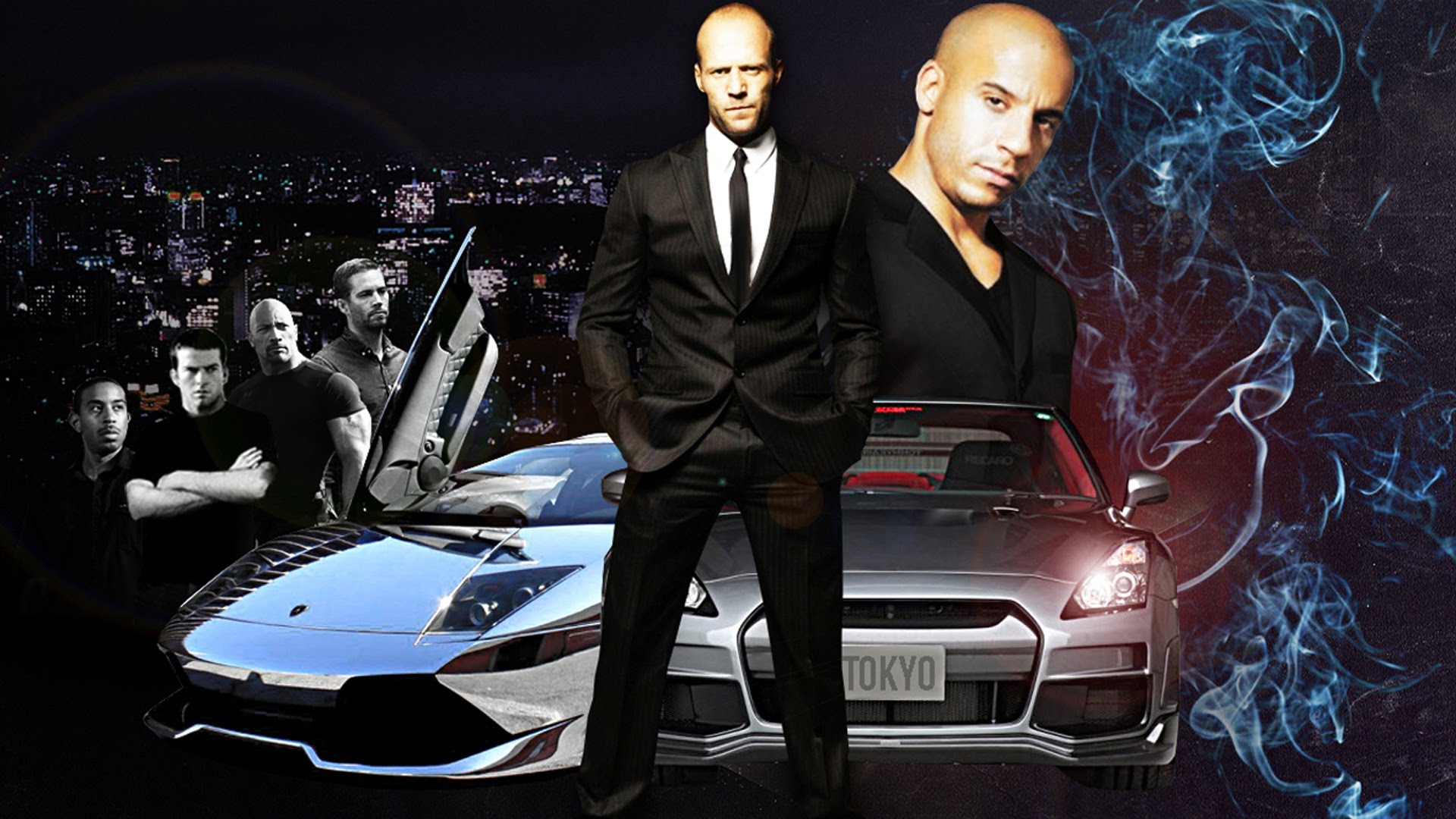 Statham played the villain in Furious 7, and proved to be a worthy adversary being able to take down the Rock and give an amazing fight to Vin Diesel's Dominic Toretto. The Fast and Furious franchise is filled with highly fuelled car heist sequences and involves over the top fight sequences. Statham turned into a good guy in The Fate of the Furious, and now he will also star in his own spin-off along with the Rock, which is called Hobbs and Shaw.
Don't Miss: 10 Major MCU Problems Solved By Avengers: Infinity War