Avengers Infinity War has landed and totally owned the box office. It has become the fastest movie to reach the Billion dollar mark in just 11 days. It is definitely the biggest MCU movie yet and the ultimate thriller that has sent shock-waves across the world with its ending. It broke every possible norm of a typical Marvel movie as it adopted darker tone, put up a strong villain and had really high stakes which have dramatically altered the MCU.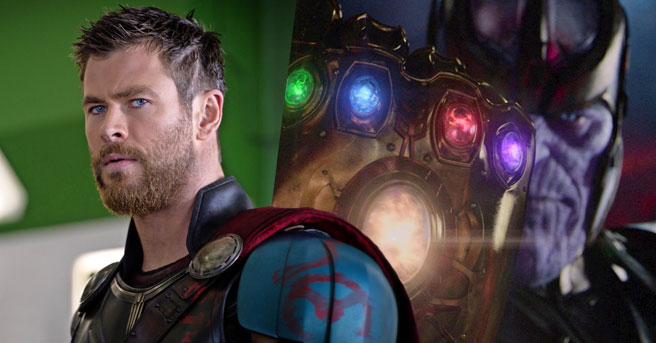 We can talk endlessly about different aspects of the movie but one thing we knew going into the film was that after Thanos, it's going to be Thor who will have the most screen time. Here's what Joe Russo said: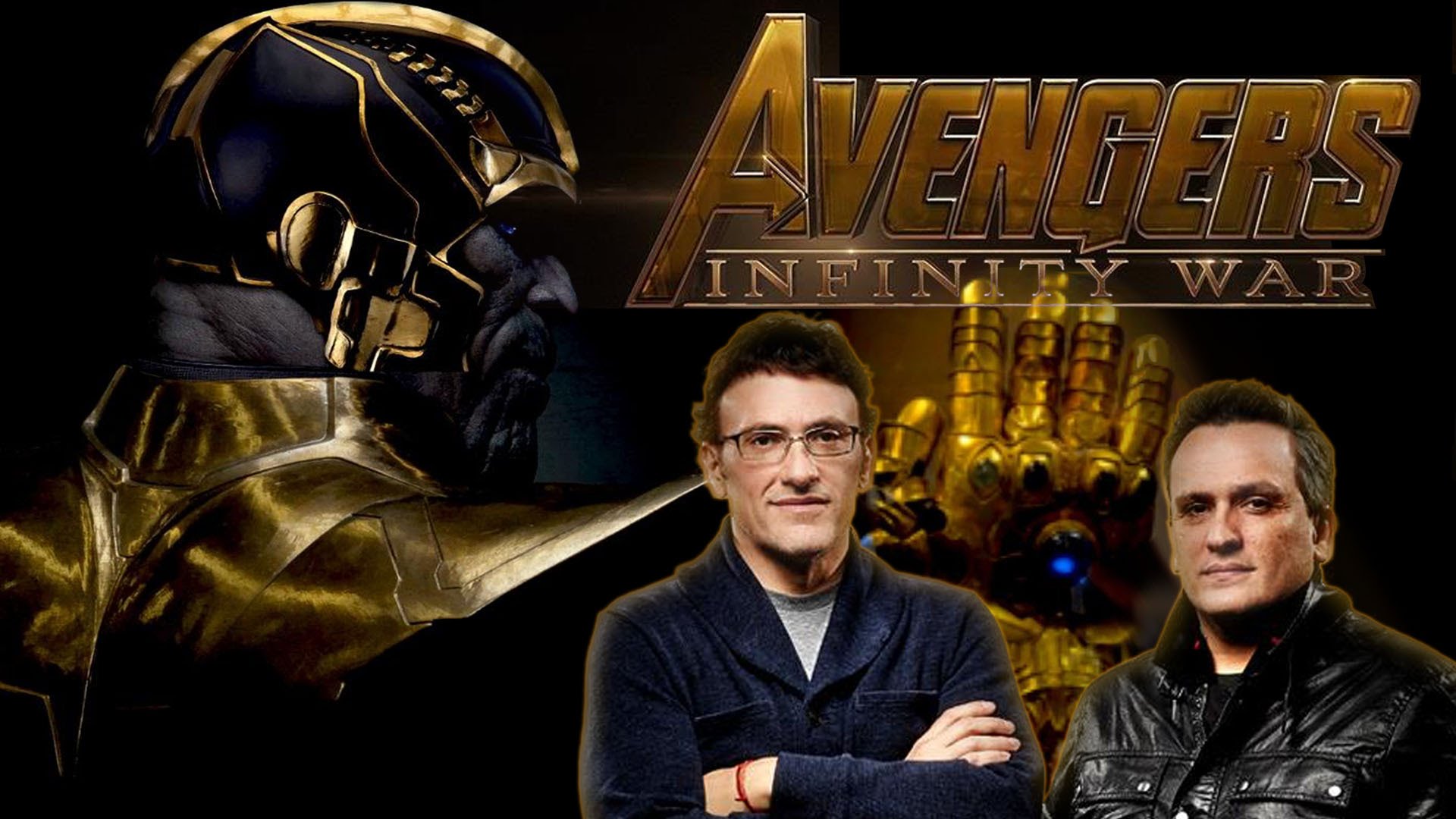 "Interestingly enough, I'll start out by saying Thanos, even though he's not a character that had a huge preexisting story in the Marvel universe. He was a threat but he was not developed in any way up to this point. Thanos has an incredible amount of screen time in this film, in a lot of ways I would say it's his movie. Our job when we make these films — and what we feel is important to us — is to surprise the audience. We wanted to tell a story that they weren't expecting, and the story is told from the point of view of a villain, which I think is also really unique and risky for a commercial film that will surprise the audience. I think this is a market where the audience really enjoys innovation and disruption, and we want to do something innovative in this space. So I think Thanos has an incredible amount of screen time, and I think you'll find that Thor has a really interesting arc in the film. He hasn't been at the forefront of other Avengers movies but he certainly has a very important role in this film. So I'll say, Thanos and Thor."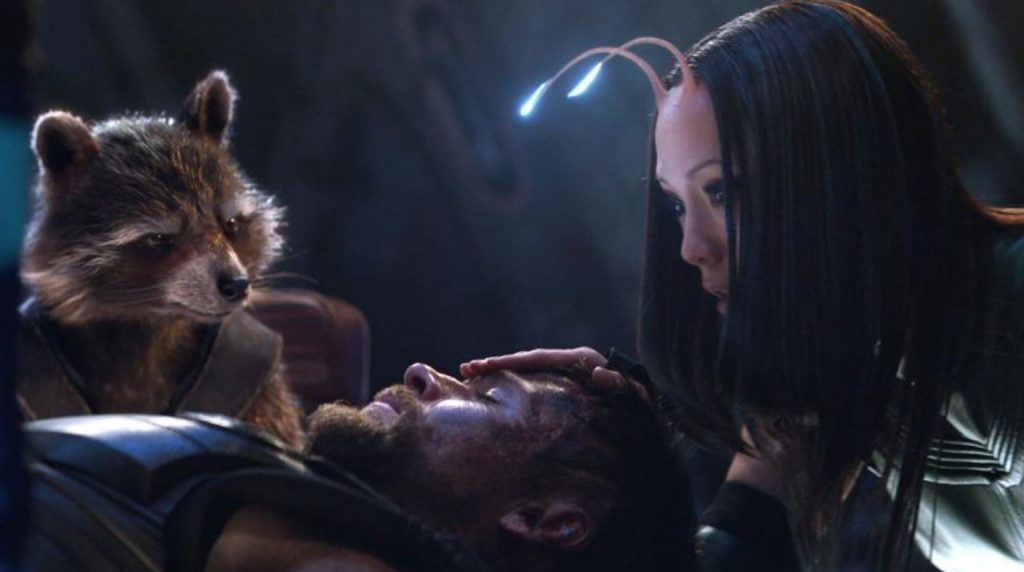 Thor met the Guardians of the Galaxy for the first time in Infinity War. Before that, the Norse God of Thunder did not even know that a band of misfits including a blabbering dude, an intergalactic assassin, a guy who doesn't get sarcasm, an emotional telepath, a talking tree and a sweet rabbit could be a part of the Marvel Cinematic Universe.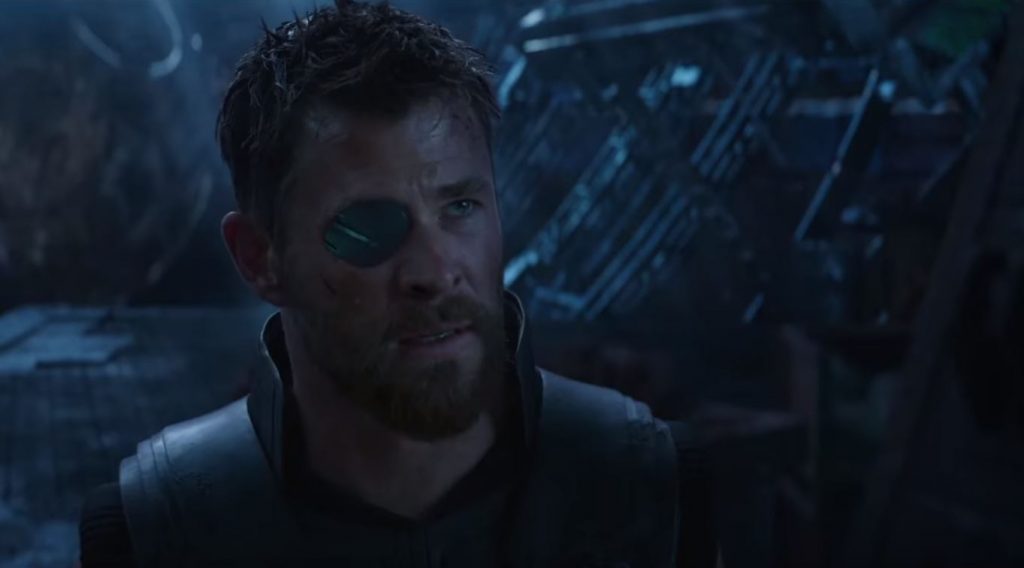 After Infinity War, Thor has lost everything. All of his allies including Heimdall and Loki are dead and he is all alone. The Guardians are the next best thing he has when it comes to friends apart from the Avengers.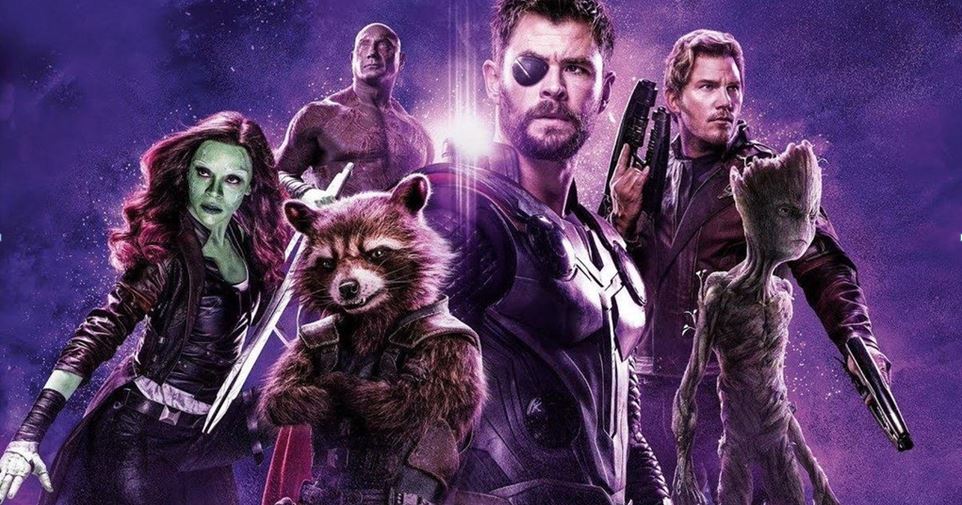 While Starlord has always been the de facto leader of the Guardians, his departure at the end of the movie opens up a slot. Thor interacting with the Guardians was shockingly funny and hilarious and more of that is just what the Marvel Cinematic Universe needs right now. Here's why Thor should replace Starlord as the new leader of the Guardians!!!
SPOILER ALERT: Massive Spoilers for Infinity War up ahead…..
The Guardians are 'stuck' with Starlord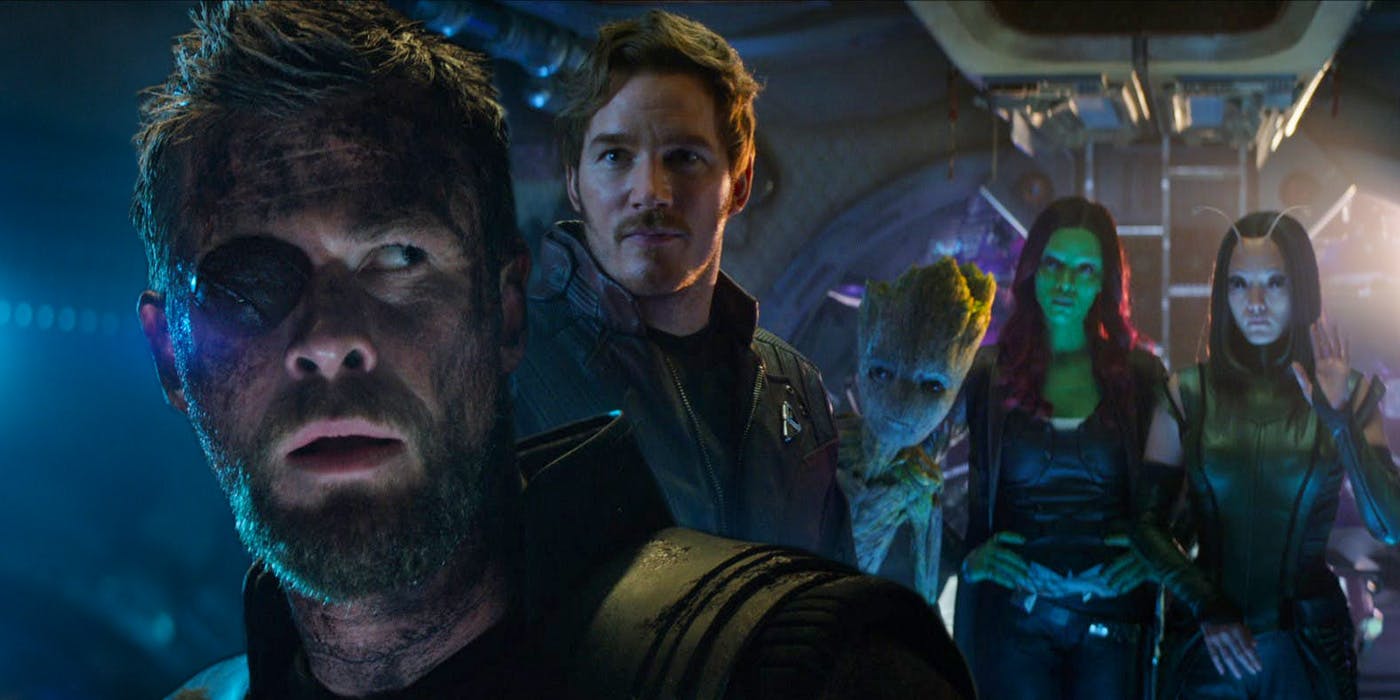 Peter Quill is no doubt an awesome character. He has his flaws but in the end, Chris Pratt's character always ends up winning the game and our hearts along with putting a lot of smiles on our faces. In Infinity War, though, Peter Quill was at his very worst of form. He was rarely cooperative, questioned authority and demeaned his own allies.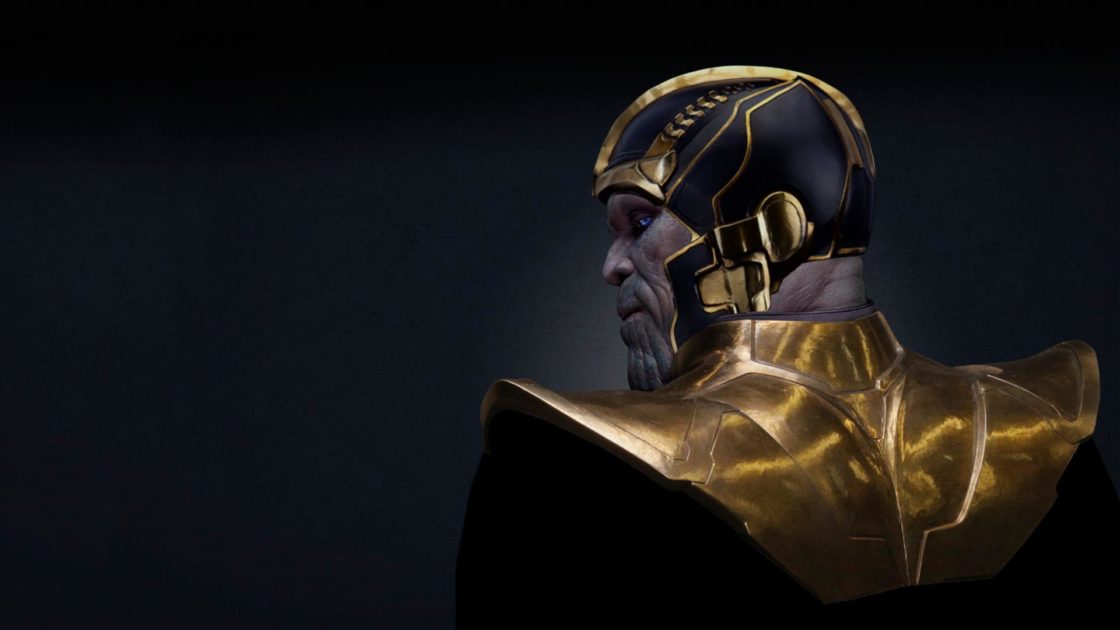 When Thanos was almost subdued, it was Quill that unwittingly helped him get free. Peter is the leader of the Guardians as he owns the ship they live in. Quill is gone now. And frankly, as the Odinson, Thor could give the Guardians much more weight as their leader than Quill ever could. Part of the reason for that is he has matured as a hero while Peter stays the same arrogant prick he was in GOTG Vol. 1.
He is now truly a God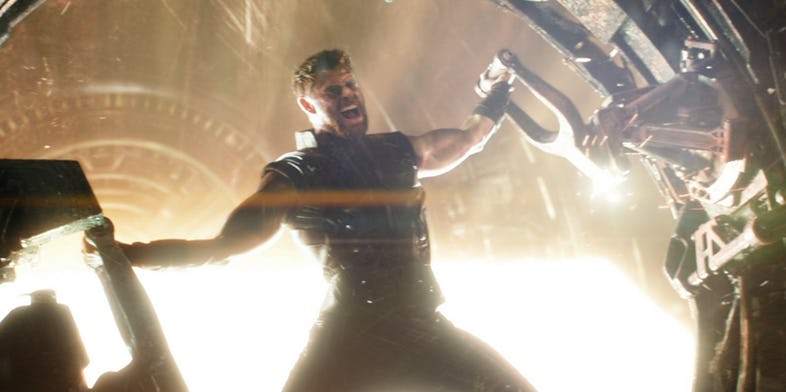 After losing his hammer, Asgard, his own people and his brother, Thor lost so much in such little time that we almost felt sorry for the God of Thunder. And yet he persevered. Quill wasn't the only one who lost his lady love. Thor has already been there. He has lost much more than Quill but he decided to embrace it and start anew.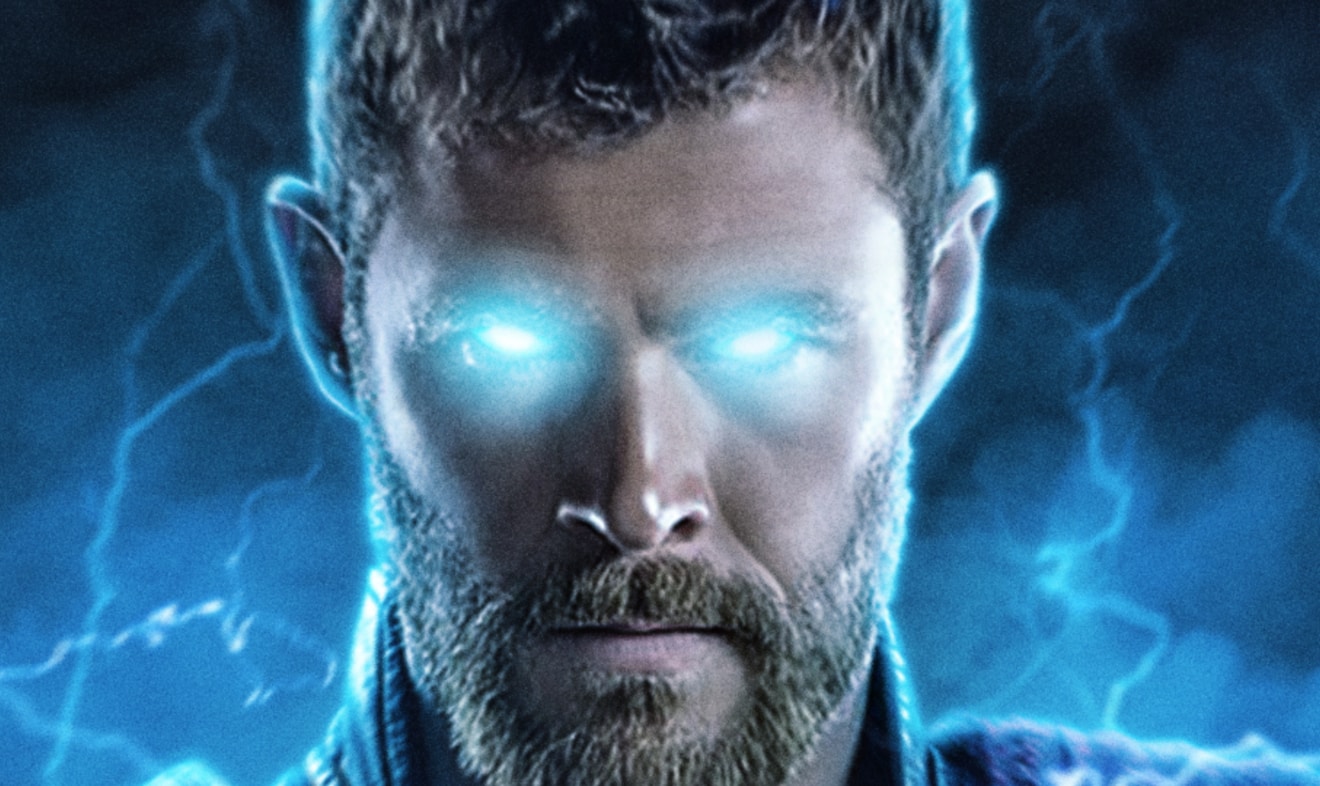 As a result, Infinity War saw Thor truly become a god. He has abilities that the other Avengers could not even boast of. Thor is now the 'Strongest Avenger.'
The Guardians like Thor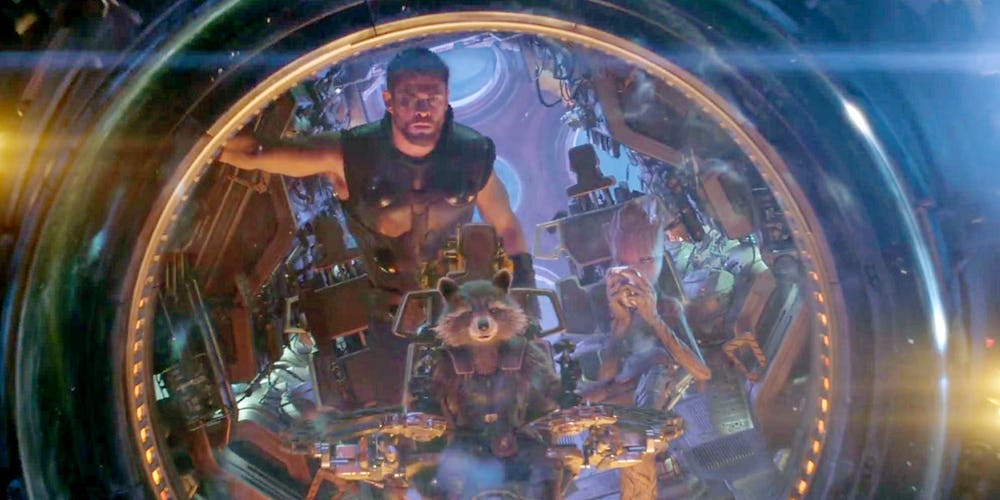 Thor literally dropped on their windshield and the Guardians couldn't be luckier. Thor instantly impressed Drax, Mantis, and Gamora. He even managed to convince Rocket and Groot to come with him to Nidavellir to help Thor forge his new hammer.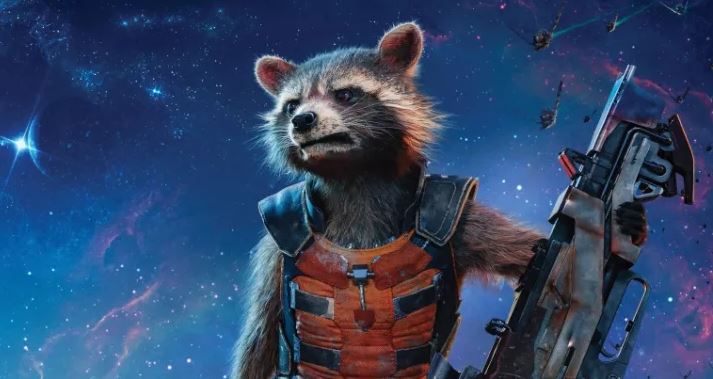 Rocket would later sympathize with Thor as Thor opens up to him to show how much he has been scarred in all these 1500 years and yet he still lives. Groot even gave up his arm to make a handle for Stormbreaker. Someone who could conjure up such loyalty from complete strangers is a born leader.
He will make the Guardians true Space Adventurers!!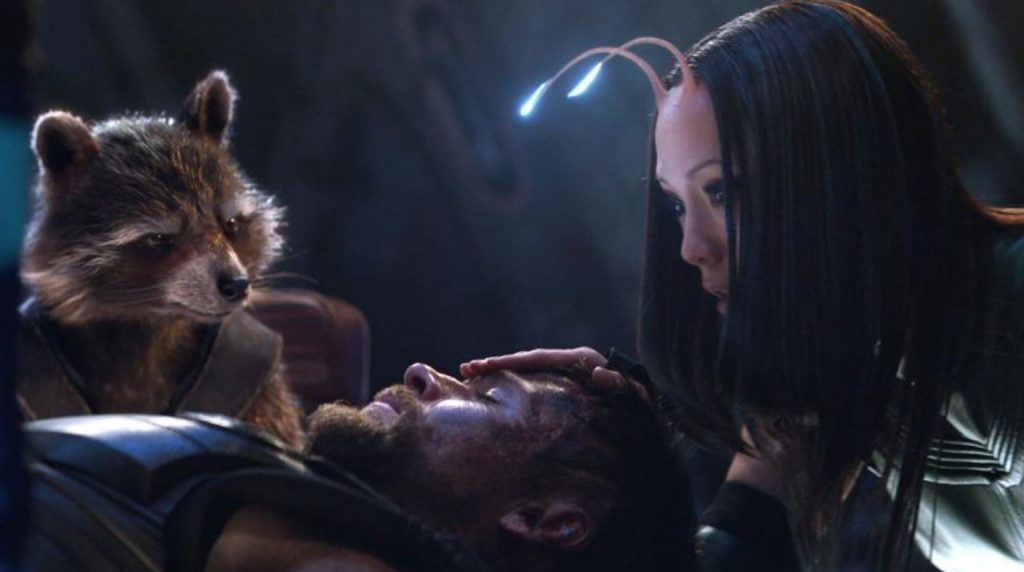 Peter Quill is a brat and the team reflects his personality to the fullest. Almost everyone is annoyed by Starlord and his stupid antics within the team. But Thor is not someone as stupid. Not only is he more powerful than Starlord, he is also more experienced after fighting Frost Giants, Monsters, Robots and other Gods. He has what it takes to lead the team while Quill is still, by and large, a novice.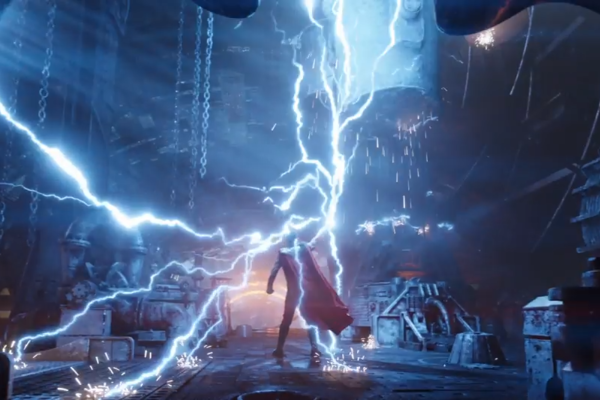 With the Stormbreaker in town, Thor is probably going to continue his outer space adventures after Avengers 4. But with a space-faring superhero team already in place, he will find competition if he becomes the next hero to star in his own planet trotting adventures. The Guardians is a popular superhero team within the MCU. Quill's latest infamous act in Infinity War has tarnished their reputation a bit.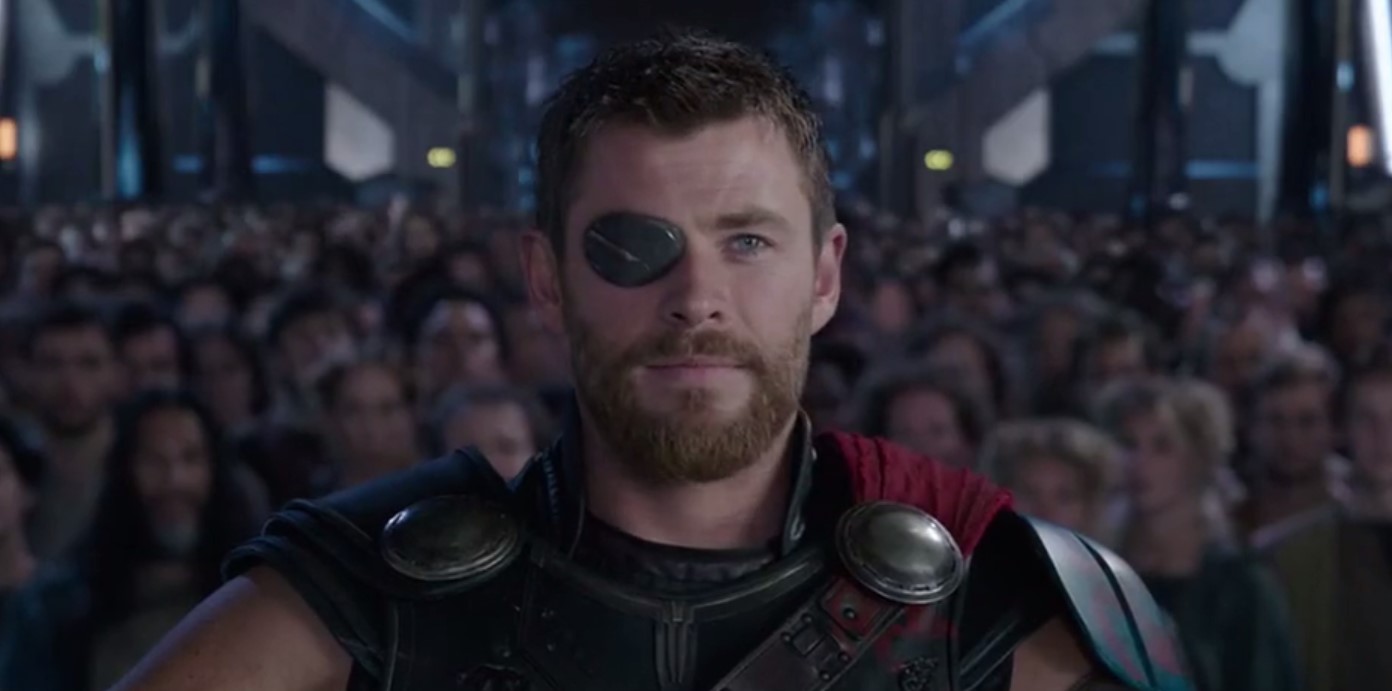 And what better way to help them get back their glory than make Thor, the God of Thunder and King of Asgard lead them into the varying depths of the cosmos?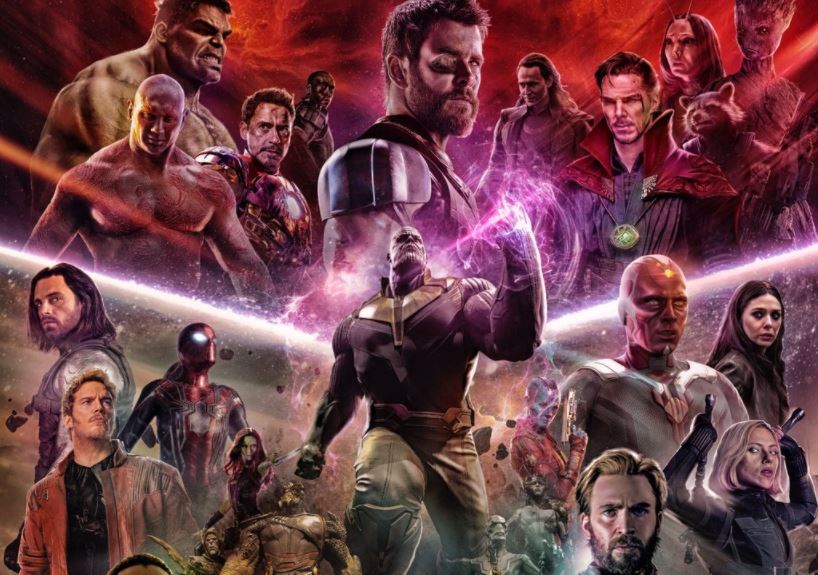 Avengers Infinity War is currently playing in the theaters. It is directed by Joe & Anthony Russo aka Russo Brothers who are well-known for handling big comic-book ensemble movies such as Captain America: Winter Soldier and Captain America: Civil War.
It is produced by Marvel Head Kevin Feige along with a set of executive producers including God of Marvel comics Stan Lee, Louis D'Esposito, Victoria Alonso and Michael Grillo. The screenplay has been written by an incredibly talented duo – Christopher Markus and Stephen McFeely.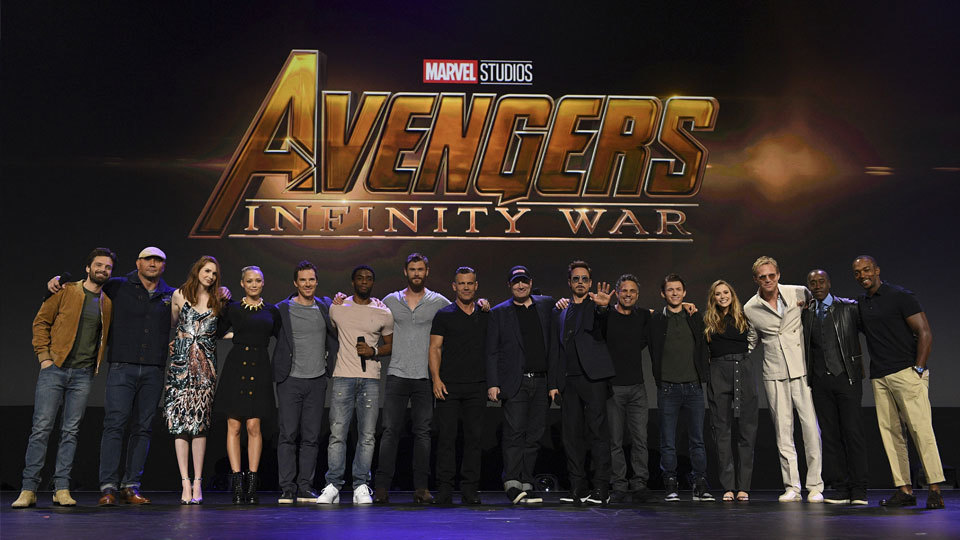 The ensemble cast is unparalleled as some of the biggest stars are part of Infinity War including Josh Brolin (Thanos), Robert Downey Jr. (Iron Man), Chris Evans (Captain America), Chris Pratt (Star Lord), Zoe Saldana (Gamora), Sebastian Stan (Winter soldier), Anthony Mackie (Falcon), Chris Hemsworth (Thor), Tom Hiddleston (Loki), Mark Ruffalo (Hulk), Peter Dinklage (Eitri), Bradley Cooper (Rocket Raccoon), Vin Diesel (Groot), Scarlett Johansson (Black Widow), Jeremy Reiner (Hawkeye), Benedict Cumberbatch (Dr. Strange), Benedict Wong (Wong), Tom Holland (Spiderman), Letitia Wright (Shuri), Chadwick Boseman (Black Panther), Paul Rudd (Ant-Man), Elizabeth Olsen (Scarlett Witch), Karen Gillian (Nebula), Pom Klementieff (Mantis), Dave Bautista (Drax), Paul Bettany (Vision), Samuel Jackson (Nick Fury) and Cobie Smulders (Mariah Hill).
The official movie synopsis reads: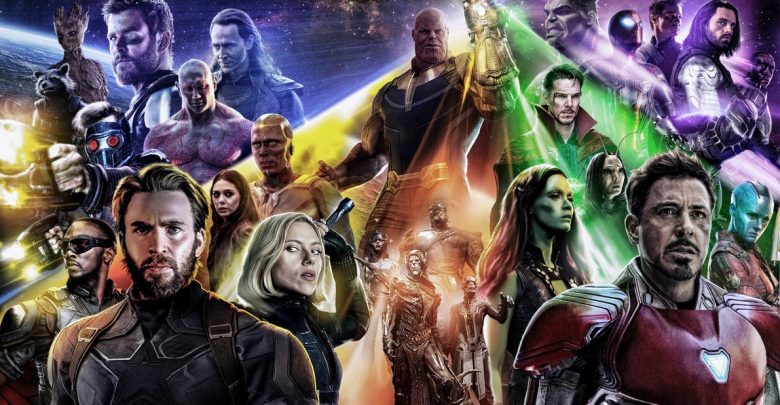 "Iron Man, Thor, the Hulk and the rest of the Avengers unite to battle their most powerful enemy yet — the evil Thanos. On a mission to collect all six Infinity Stones, Thanos plans to use the artifacts to inflict his twisted will on reality. The fate of the planet and existence itself has never been more uncertain as everything the Avengers have fought for has led up to this moment".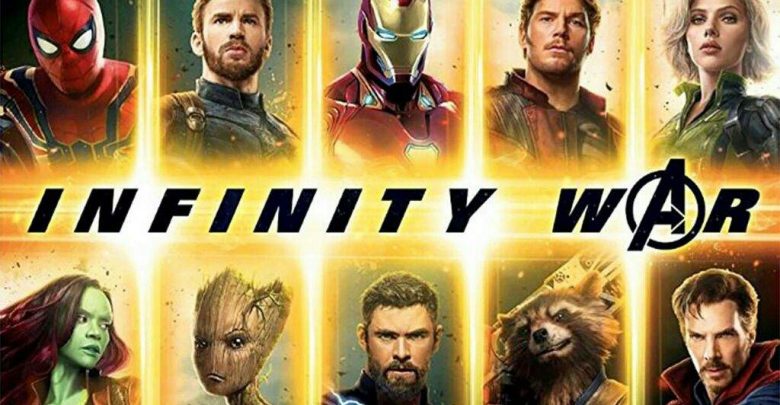 "As the Avengers and their allies have continued to protect the world from threats too large for any one hero to handle, a new danger has emerged from the cosmic shadows: Thanos. A despot of intergalactic infamy, his goal is to collect all six Infinity Stones, artifacts of unimaginable power, and use them to inflict his twisted will on all of reality. Everything the Avengers have fought for has led up to this moment – the fate of Earth and existence itself has never been more uncertain".
Don't Miss: Here's What The Ending of Avengers: Infinity War Meant For Shuri