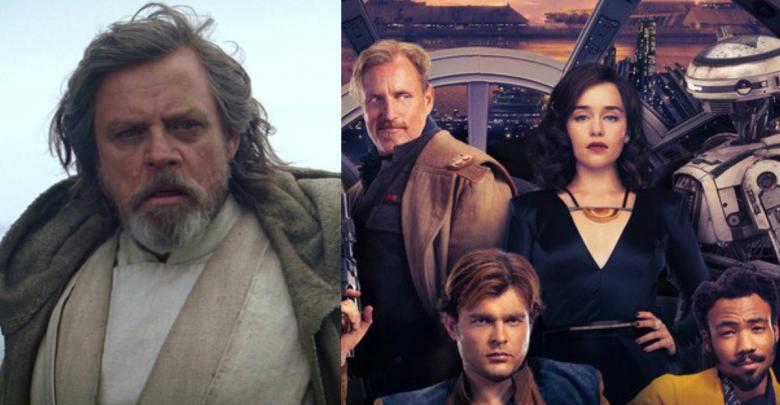 Mark Hamill, the guy who needs no introduction when it comes to Star Wars, has recently revealed that Solo: A Star Wars Story, that has been the talk of the town recently, will be featuring a character that is extremely famous in the Star Wars franchise. Although just a cameo, the fact that this character is even present in Star Wars means a huge freaking deal for the movie as a whole. That's right folks. Mark Hamill says [SPOILER] is in Solo A Star Wars Story.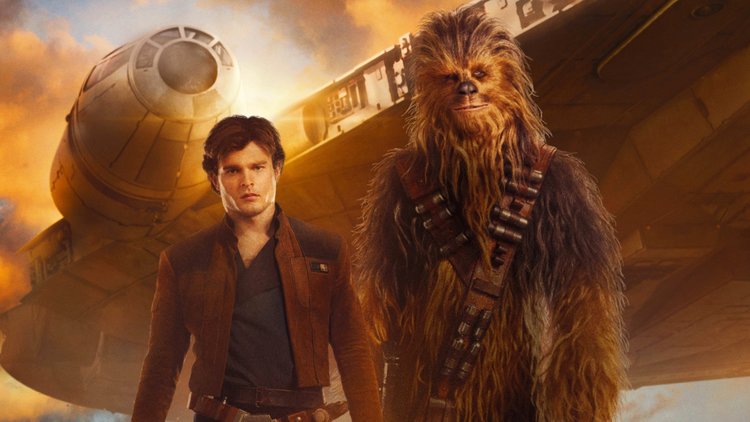 Mark Hamill was recently interviewed by Jonathan Capehart for the Cape up with Jonathan Capehart podcast. There Hamill, the guy who plays Luke Skywalker in the Star Wars movies, claims that the Golden Babbling droid C-3PO will be making a cameo appearance in Solo.
"What does C-3PO have to do to earn his freedom?" podcast host Jonathan Capehart asks. "Is he just stuck working for the Skywalker family forever?"

"[Anthony] Daniels was so happy, 'cause he's in every single Star Warsmovie," Hamill says with a laugh.

"Every single one. All the prequels, he's in Rogue One, he's in Solo… Whoops! I hope that's not — erm… but anyway, he's in every single Star Wars movie. That's not such a reveal — all Star Wars fans expect him to be in every movie."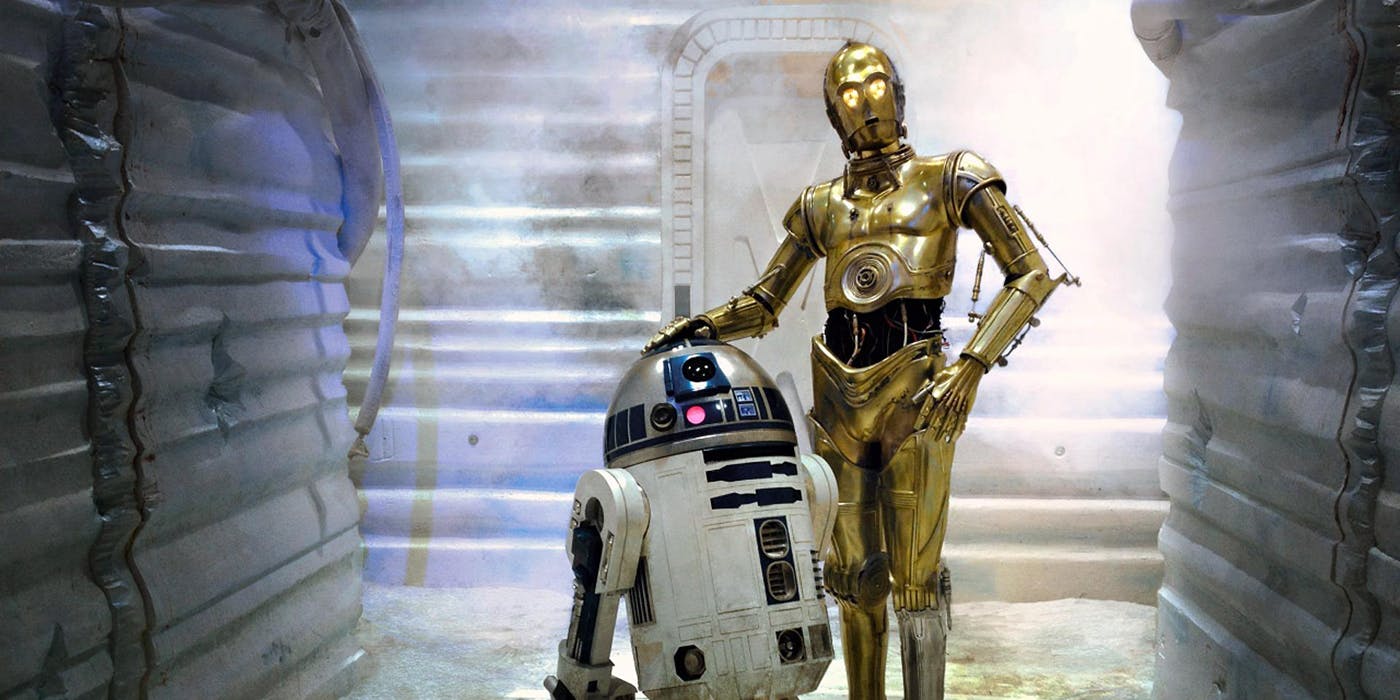 The Droid duo of C-3PO and R2-D2 has appeared in all the Star wars movies till date. They are the only characters who have been given that honor. They even made an appearance in Rogue One: A Star Wars Story, which was a spinoff tale not focusing on the exploits of the Skywalker family members. Whether R2 is making an appearance in Solo is still not confirmed but C-3PO is there. And it is more than we could have asked for.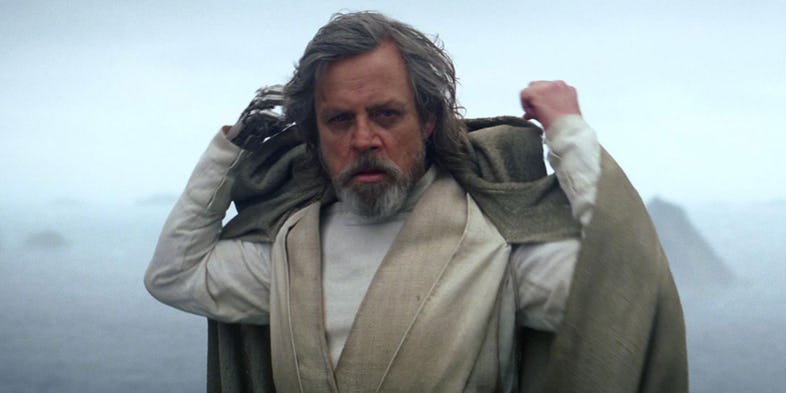 Hamill specifically says Anthony Daniels, the guy who is famous for playing C-3PO in Star Wars movies is going to be there in Solo A Star Wars Story. But we have to assume it's the droid he is playing. Although it could be someone else Daniels might be portraying in the movie. Maybe even a predecessor to C-3PO.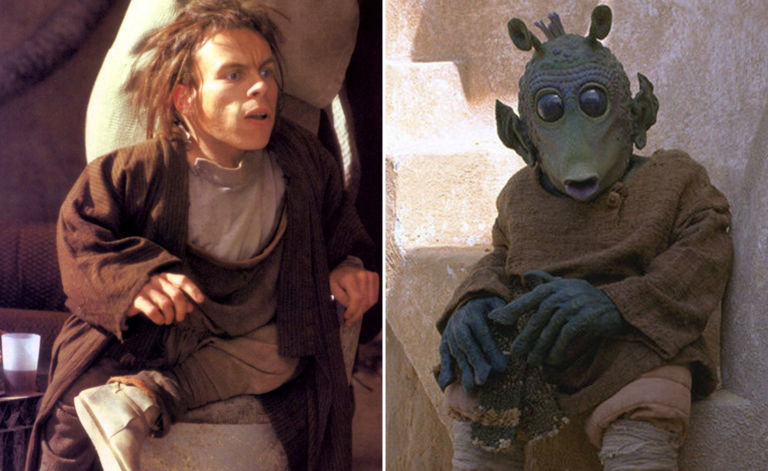 Warwick Davis, who played the fan favorite Star Wars character Wicket the Ewok in 1983's Return of the Jedi, is also going to appear in Solo: A Star Wars Story. Director Ron Howard has himself confirmed this piece of news. Warwick Davis has also appeared as other characters in Star Wars movies.
He appeared as Wollivan in Star Wars: The Force Awakens and Wodibin in Star Wars: The Last Jedi. So taking a leaf from the previous Star Wars movies, Ron Howard may make Daniels play someone else in the movie. Maybe Daniels will play himself in Star Wars. That could be like a dream coming true.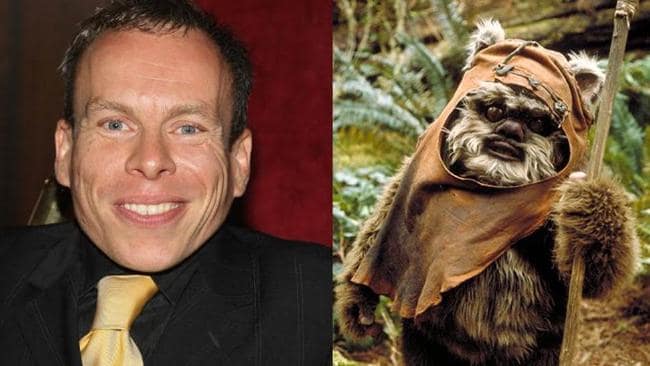 Another well known Hollywood persona appearing in the movie will be Jon Favreau, the guy who directed Iron Man and The Lion King movie. Favreau will be lending his voice to a monkey like the alien in the movie. His character is reportedly called Rio Durant. Favreau has even been roped in to write as well as direct a live-action Star Wars TV Series that Disney is planning for their up and coming Streaming service.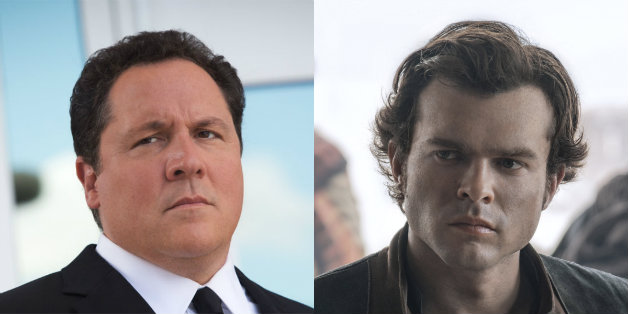 Solo A Star Wars Story is already being seen as a blockbuster of epic proportions on account of pre ticket sales alone. It has already been outperforming several other Disney blockbusters (including Black Panther), in advanced ticket sales. The Story that will tell the journey of Han Solo and Chewbacca before they became the cynical planet trotting smuggler duo and it will be released on May 25, 2018.
The bright young actor Alden Ehrenreich landed on playing the lead character of young Han Solo and bringing this galactic reprobate alive on screen. The casting director opened up and revealed the reason why he was chosen even when there were amazing stars in consideration from Miles Teller to Jack O Connell, he said:
"That guy pretty much went through an audition pentathlon; it was like an acting steeplechase. He went against a lot of very strong competitors and was very consistently the guy, from minute one. He was the first person who auditioned out of thousands, and just out of the box, made you believe that someday he'd grow into the character we know".
The lead actor Alden Ehrenreich discussed about series of topics such as the Star Wars universe, his character, the story, the vision and meeting with original Han Solo aka Harrison Ford:
"Well, one thing that you kind of know about the Star Wars universe, but that you learn in a much more impactful way as you get into it, is that living in that universe is hard. Most people, especially during the reign of the Empire, are under the control of some kind of force or another. No pun intended. Having the resources and stability to call your own shots, do what you want, have freedom, isn't something that comes easily. So Han's dream involves making that happen for himself".
"I think it tells the story of a young man pursuing a dream to get out of his pretty rough upbringing, and a lot of the story is him trying to make this dream come true and finding out that it's a lot harder than he had imagined".
"He said a great thing when I met him," Ehrenreich said. "'Tell them I told you everything you needed to know, and that you can't tell anyone". He added "I wanted to meet him because I just felt generally it wouldn't be right to do the movie without some kind of contact with him, and I'm really glad I did. I think the main thing that's different is that the Han we meet in this film is more of an idealist, he has certain dreams that he follows, and we watch how it affects him as those dreams meet new realities, realities that are harder and more challenging than he'd expected".
Apart from him, Emilia Clarke is part of the cast too, she is famous for her portrayal of Daenerys Targaryen aka Khaleesi in HBO's Game of Thrones. She was asked about her character and she had this to say:
"All I can say is that she's awesome. Like, legit, that's all I can actually get away with saying. There's a stormtrooper with a gun, and he's going to come walking in any second."
"I genuinely can't tell you anything other than Alden [Ehrenreich] is magnificent, and it's a delight to do something on that level with really cool actors and nice people. But it's even scarier talking about that than Game of Thrones."
But now we know that Emilia is playing Qi'Ra. The other cast include Joonas Suotamo as Chebaca, Paul Bettany as Dryden Vos, Thandie Newton as Val, Woody Harrelson as Tobias Beckett, Donald Glover's Lando Calrissian, and Jon Favreau as Rio Durant.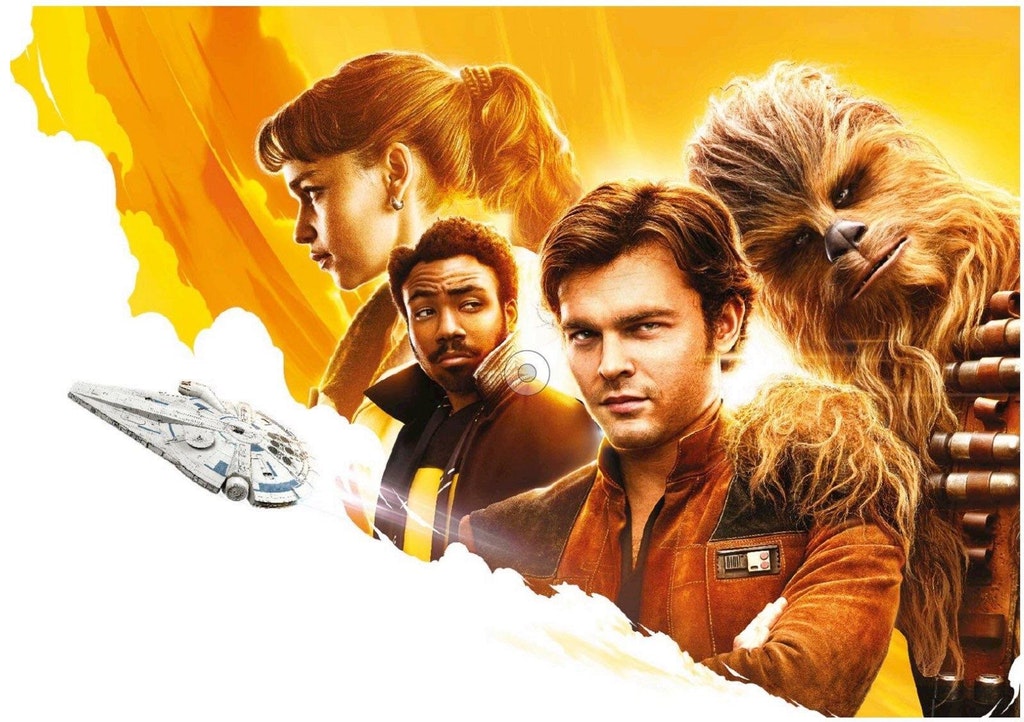 The official film synopsis reads:
"Board the Millennium Falcon and journey to a galaxy far, far away in Solo: A Star Wars Story, an all-new adventure with the most beloved scoundrel in the galaxy. Through a series of daring escapades deep within a dark and dangerous criminal underworld, Han Solo meets his mighty future copilot Chewbacca and encounters the notorious gambler Lando Calrissian, in a journey that will set the course of one of the Star Wars saga's most unlikely heroes."
Through a series of daring escapades, young Han Solo meets his future co-pilot Chewbacca and encounters the notorious gambler Lando Calrissian.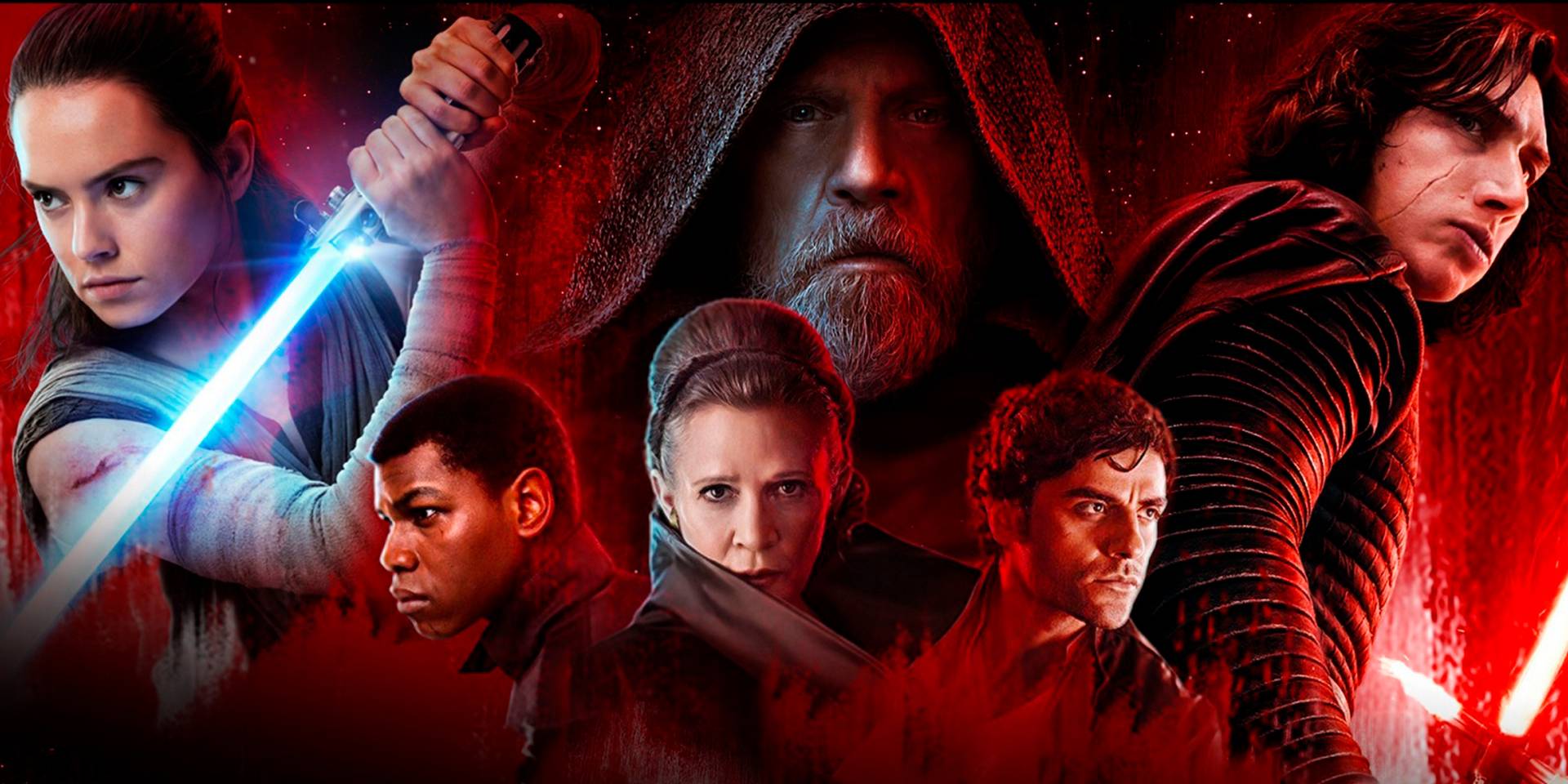 The last movie to be released by LucasFilm was Star Wars: The Last Jedi. The official film synopsis for The Last Jedi reads:
"Luke Skywalker's peaceful and solitary existence gets upended when he encounters Rey, a young woman who shows strong signs of the Force. Her desire to learn the ways of the Jedi forces Luke to make a decision that changes their lives forever. Meanwhile, Kylo Ren and General Hux lead the First Order in an all-out assault against Leia and the Resistance for supremacy of the galaxy".
Don't Miss: Infinity War – The Directors Explain Why [SPOILER] Makes A Surprising Return