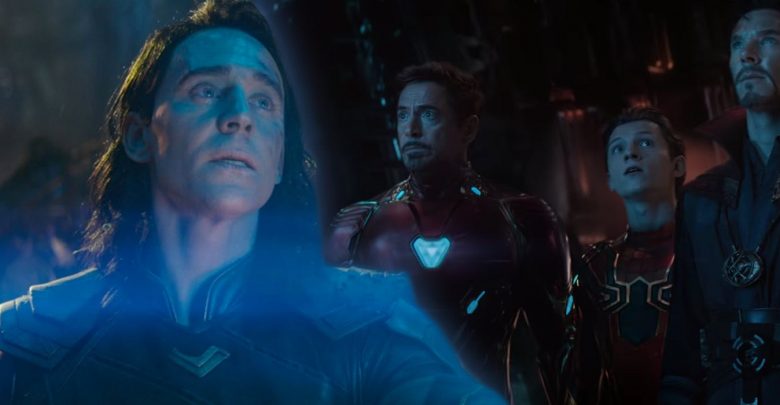 Avengers: Infinity War will be out in just 17 days and we cannot believe that we are so close to this major crossover event. 18 movies, 10 years' worth of build-up is all going to come into play in this culmination of the MCU till now. Infinity War will mark the beginning of the culmination, and Avengers 4 will give us an ultimate end and a new beginning for Phase 4.
As many as 67 major characters from the Marvel comics' lore and the MCU are going to feature in these two movies and history will be created as no movie ever has been able to do that.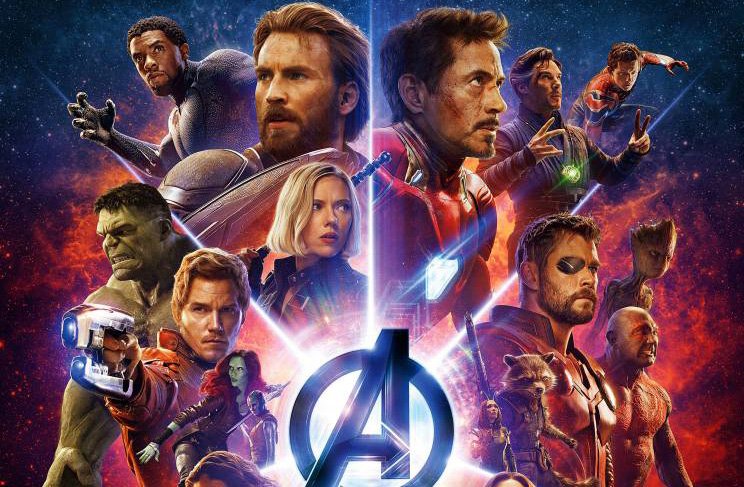 The scale and scope of this movie is huge, and it may have the biggest budget ever involved. This will be the first time we will see The Mad Titan wreak Havoc upon the Universe as he is coming to save it from itself. The Avengers, the Guardians of the Galaxy and the Norse Gods are going to assemble in order to save the Universe from Thanos and the Black Order.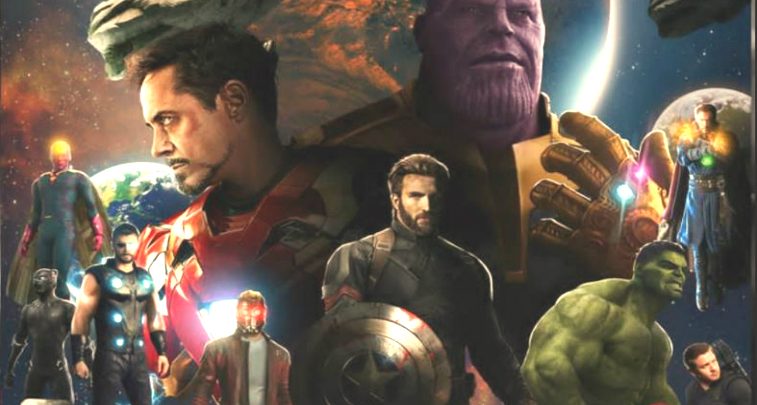 Infinity War will create a number of records, and even before coming out, it has broken many records. One of the most apparent ones is that it will be Marvel's longest movie ever. The clock time of the movie is 2 Hours and 36 Minutes. It surpassed previous pre-sales record in just six hours and if box-office trackers are to be believed, the movie is set to have a massive opening weekend with earnings over $200 million.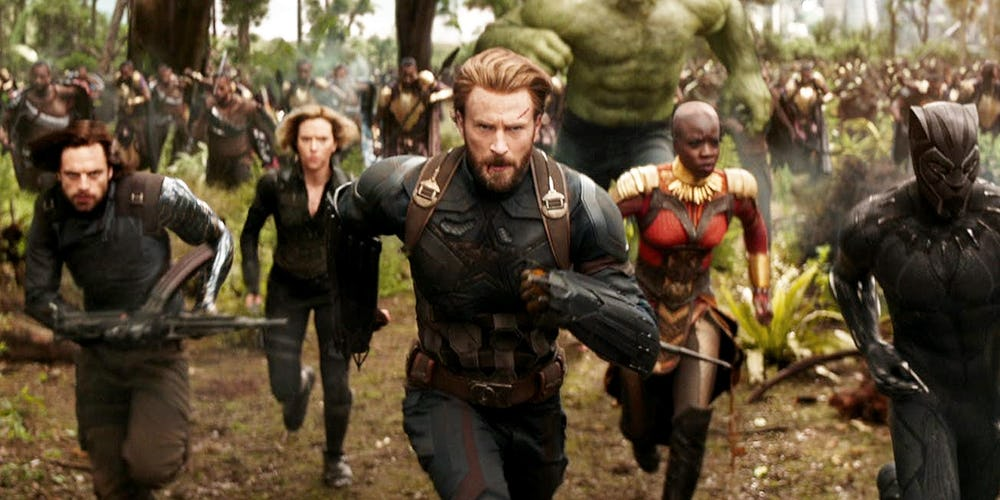 As we are so close to the movie, the digital marketing has been going in full force and Marvel has recently begun the press tour throughout the world, testing the movie with certain audiences. Till now, Marvel has screened the first 25-30 minutes of the movie twice, and we got to see the reactions of the lucky ones who saw the movie. Digital Spy was the first one to see and react to it. Here's what they said:
"We've just seen 30 mins of #AvengersInfinityWar. Can't say too much but it's way ambitious, it'll switch tones between different groups (the Guardians sequence had a very different, look, feel and soundtrack to the New York scenes) and it's going to be funny. Still no Hawkeye!"
We've just seen 30 mins of #AvengersInfinityWar. Can't say too much but it's way ambitious, it'll switch tones between different groups (the Guardians sequence had a very different, look, feel and soundtrack to the New York scenes) and it's going to be funny. Still no Hawkeye! pic.twitter.com/FehX5anmB9

— Digital Spy Film (@digitalspyfilm) April 5, 2018
Irish outlet Joe.ie got the opportunity to take part in one very recent screening event of the movie, as they got to see the first 24 minutes of it. Here's what they had to say about it: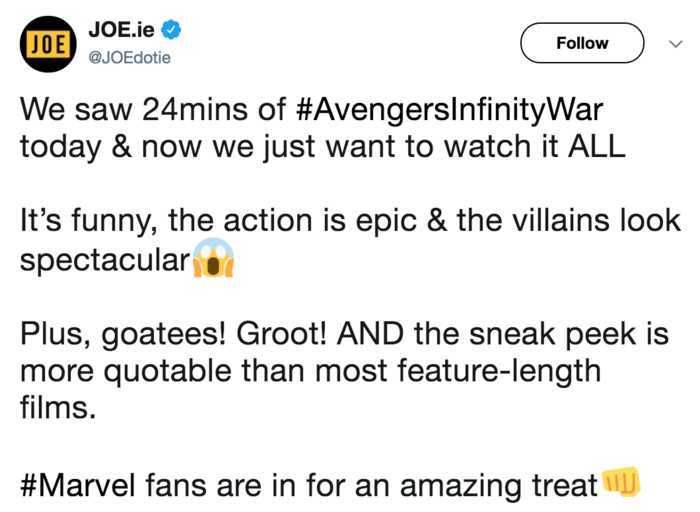 So, these guys had something similar to say about the movie as they also hinted at the tonal difference with one scene being too dark because of the villains of the movie, while some being light and funny, and most importantly, the action in the movie is going to be epic. The dark scene where all the villains are going to be present will probably happen on Thor's ship where Thanos and his Black Order take down Asgardians, Thor, Loki and the Hulk.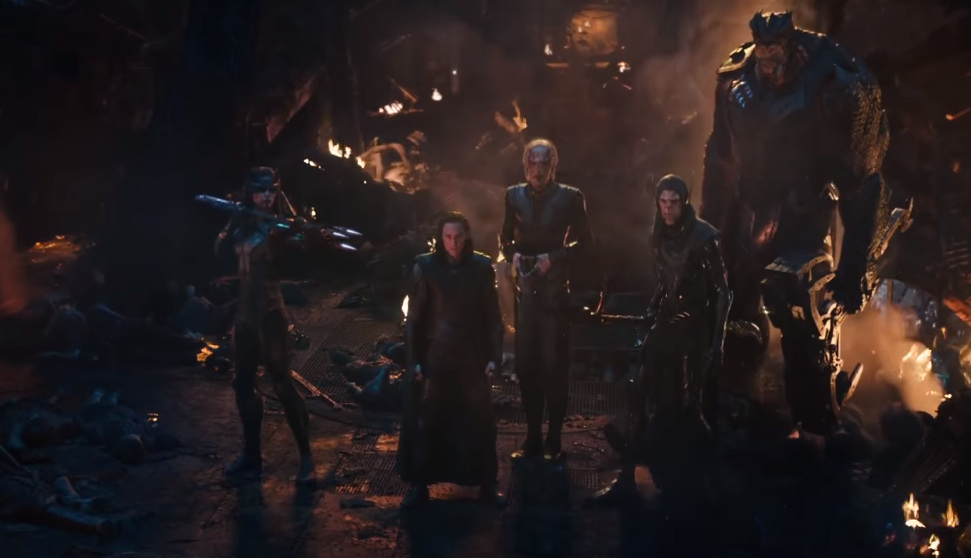 The great action sequences will probably occur in New York where Banner reunites with Tony and teams up with Doctor Strange & Wong. The funniest part would be where Thor meets the Guardians after getting beat up by Thanos! Now, you may be wondering that why is Marvel only screening the first 20-30 minutes of the movie and not more than that.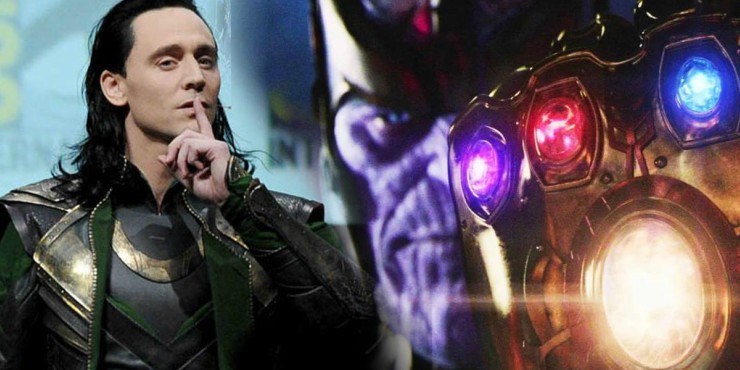 The on-screen God of Mischief, Loki actor, Tom Hiddleston has come out and revealed the reason that why is Marvel only playing 20 minutes of the movie. Here's what he said:
"…the reason they're not screening the whole film is because there are so many new things that happen in it – things that have never happened before in the Marvel Cinematic Universe – that it's just more exciting if everyone in the world sees the film at the same time… So that feels new for me, having been in the Marvel Universe for a while."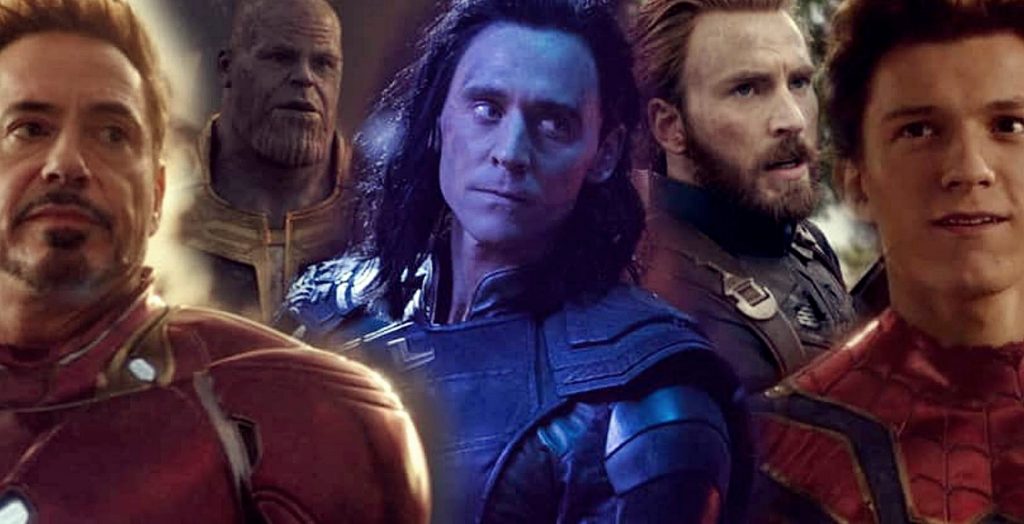 Well, that is obviously right on Marvel's part as this movie is such a grand event, having so many different aspects coming into play. Screening the entire movie will obviously involve leakage of massive spoilers no matter what anyone does. This movie is going to be huge for the audiences anyway, and the marketing is going pretty well, so Marvel does not actually need to screen the whole movie to test it with the audiences.
But if there is one thing that is absolutely clear about 'Infinity War', it is going to cause a lot of heartburn. Russos have also advised Marvel fans to be prepared for heartbreak. Here is what they said:
"We love being told good stories, and we love telling good stories, and all of our energy, and our effort, and our thought, and our passion goes into telling the best story that we can. And for us, the best stories have stakes. Characters have to make sacrifices. To really, really feel the true emotion and the hero's journey they have to go through trials and those trails could cost them something".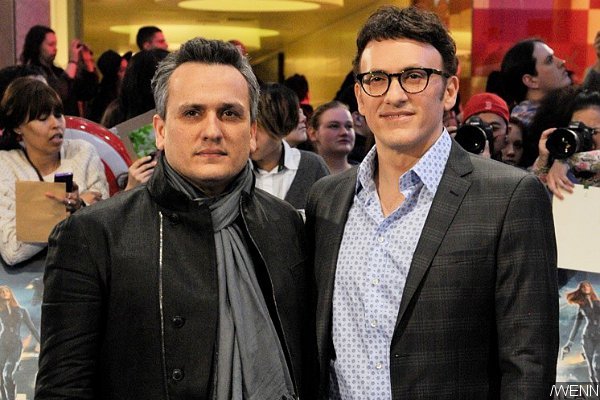 "So, for us, its very important that the heroes feel pain and that they make sacrifices because I think that, not only is a great storytelling, but it also is inspiring and I think we need a lot of inspiration in this world right now. So, for us, I don't know if we can ever get you to accept it, but I promise you this: we'll do our damnedest to tell you the best story possible, and what you do with it from there is up to you."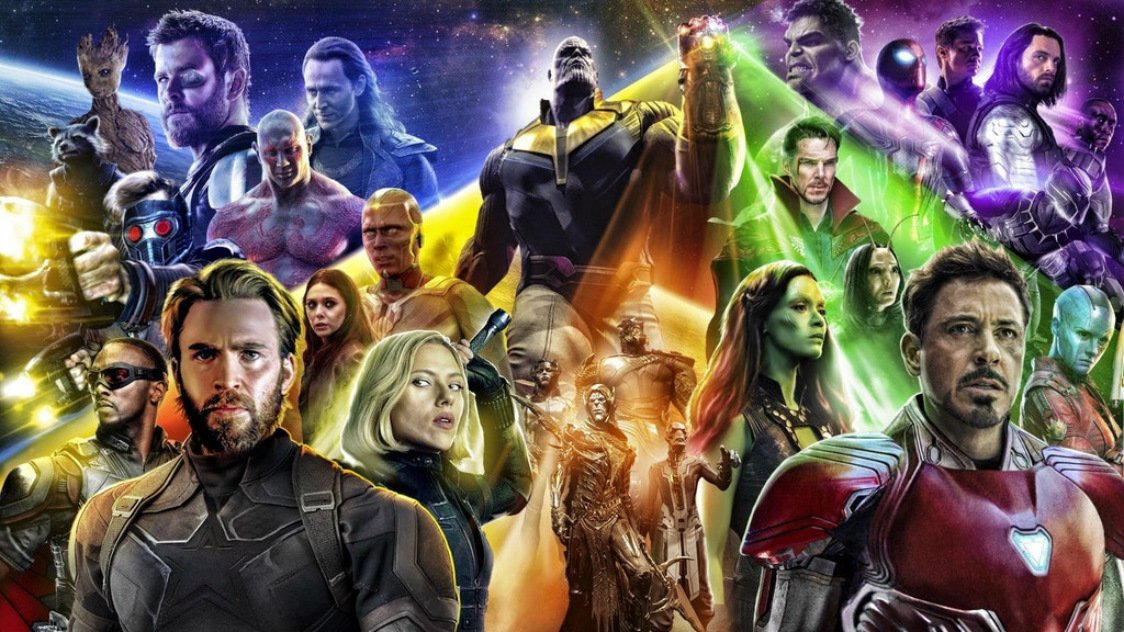 Avengers Infinity War will open on April 27, 2018. It is directed by Joe and Anthony Russo aka Russo brothers who are well-known for making big comic book ensemble movies, the most notable work is Captain America: Civil War. Marvel head Kevin Feige is the producer along with executive producers such as Stan Lee, Louis D'Esposito, Victoria Alonso and Michael Grillo. The screenplay has been written by a talented duo namely Christopher Markus and Stephen McFeely.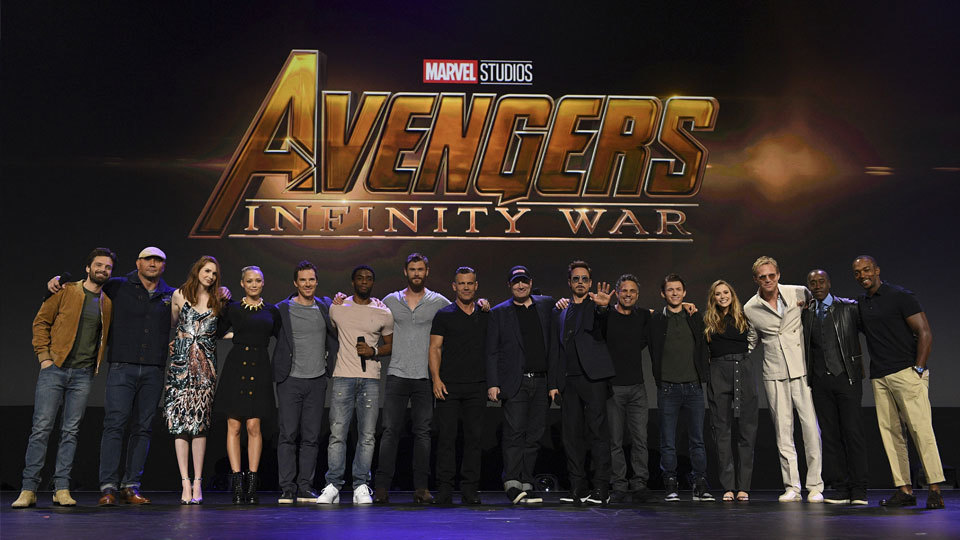 The cast is insanely awesome as the biggest Hollywood stars are part of the Infinity War bandwagon including Robert Downey Jr. (Iron Man), Chris Evans (Captain America), Josh Brolin (Thanos), Anthony Mackie (Falcon), Sebastian Stan (Winter soldier), Chris Hemsworth (Thor), Chris Pratt (Starlord), Bradley Cooper (Rocket Raccoon), Vin Diesel (Groot), Dave Bautista (Drax), Tom Hiddleston (Loki), Mark Ruffalo (Hulk), Scarlett Johansson (Black Widow), Jeremy Reiner (Hawkeye), Samuel Jackson (Nick Fury), Cobie Smulders (Mariah Hill), Benedict Wong (Wong), Benedict Cumberbatch (Dr. Strange), Tom Holland (Spiderman), Chadwick Boseman (Black Panther), Letitia Wright (Shuri), Paul Rudd (Ant-Man), Elizabeth Olsen (Scarlett Witch), Paul Bettany (Vision), Zoe Saldana (Gamora), Karen Gillian (Nebula) and Pom Klementieff (Mantis).
Here's the official synopsis of the movie released by the Marvel Studios, it reads as: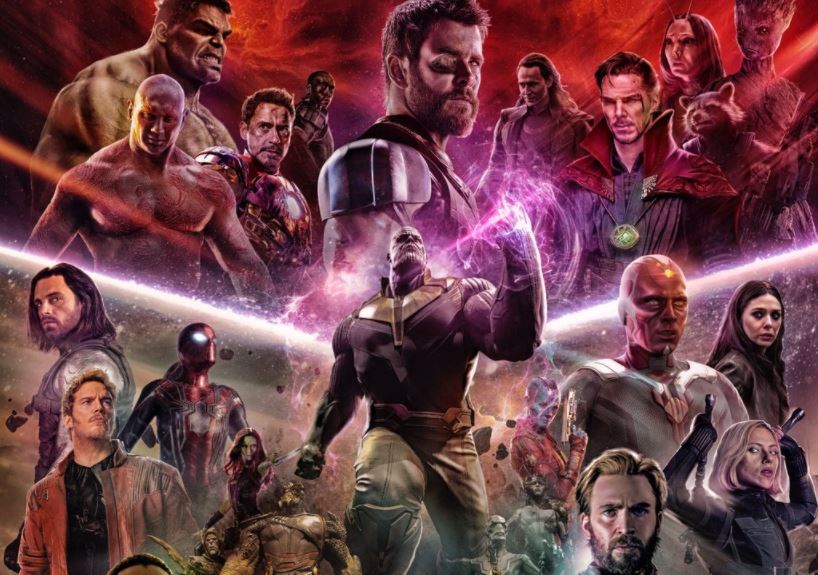 "Iron Man, Thor, the Hulk and the rest of the Avengers unite to battle their most powerful enemy yet — the evil Thanos. On a mission to collect all six Infinity Stones, Thanos plans to use the artifacts to inflict his twisted will on reality. The fate of the planet and existence itself has never been more uncertain as everything the Avengers have fought for has led up to this moment".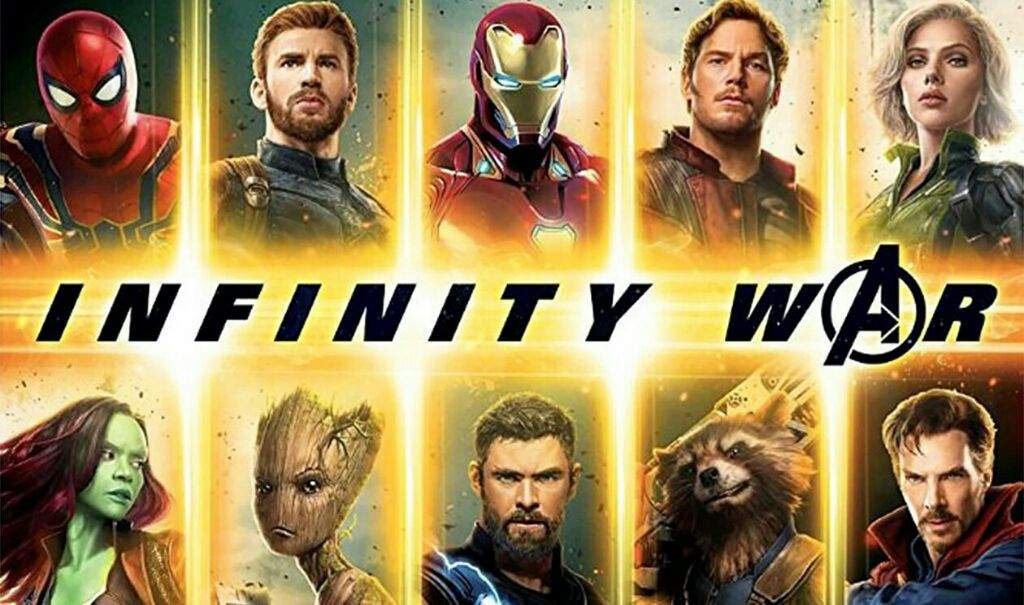 "An unprecedented cinematic journey ten years in the making and spanning the entire Marvel Cinematic Universe, Marvel Studios' "Avengers: Infinity War" brings to the screen the ultimate, deadliest showdown of all time. The Avengers and their Super Hero allies must be willing to sacrifice all in an attempt to defeat the powerful Thanos before his blitz of devastation and ruin puts an end to the universe".
"As the Avengers and their allies have continued to protect the world from threats too large for any one hero to handle, a new danger has emerged from the cosmic shadows: Thanos. A despot of intergalactic infamy, his goal is to collect all six Infinity Stones, artifacts of unimaginable power, and use them to inflict his twisted will on all of reality. Everything the Avengers have fought for has led up to this moment – the fate of Earth and existence itself has never been more uncertain".  
Don't Miss: 10 Incredible Facts About Cull Obsidian – The Strongest of Thanos' Black Order