As the day of reckoning nears, Marvel Studios' marketing team is getting more and more worked up to ensure the fans stay tuned to all the latest happenings going on around the Marvel Cinematic Universe. There are already so many video clips and promos that we have already lost count.
Avengers Infinity War marketing strategy includes PR campaigns going upwards of 150 Million Dollars of Budgetary boundaries. So, it is not wondering Disney wants this movie to become the mother of all movies and that means Marvel will keep releasing new footage until April 27 when the movie actually releases. A new Video Clip has surfaced online which shows tons of new footage of the Battle of Wakanda in its entire glory!!!!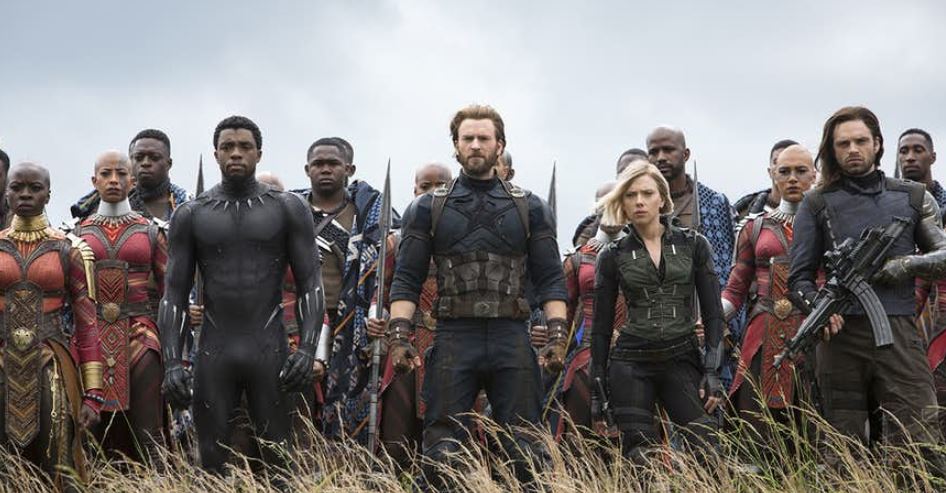 A new Infinity War feature puts the spotlight completely on the technologically super-advanced nation of Wakanda and how the country deals with the alien army of Thanos and the Titan's minions of the Black Order. Wakanda will face the acid test this time and the nation needs to be ready to face the coming storm.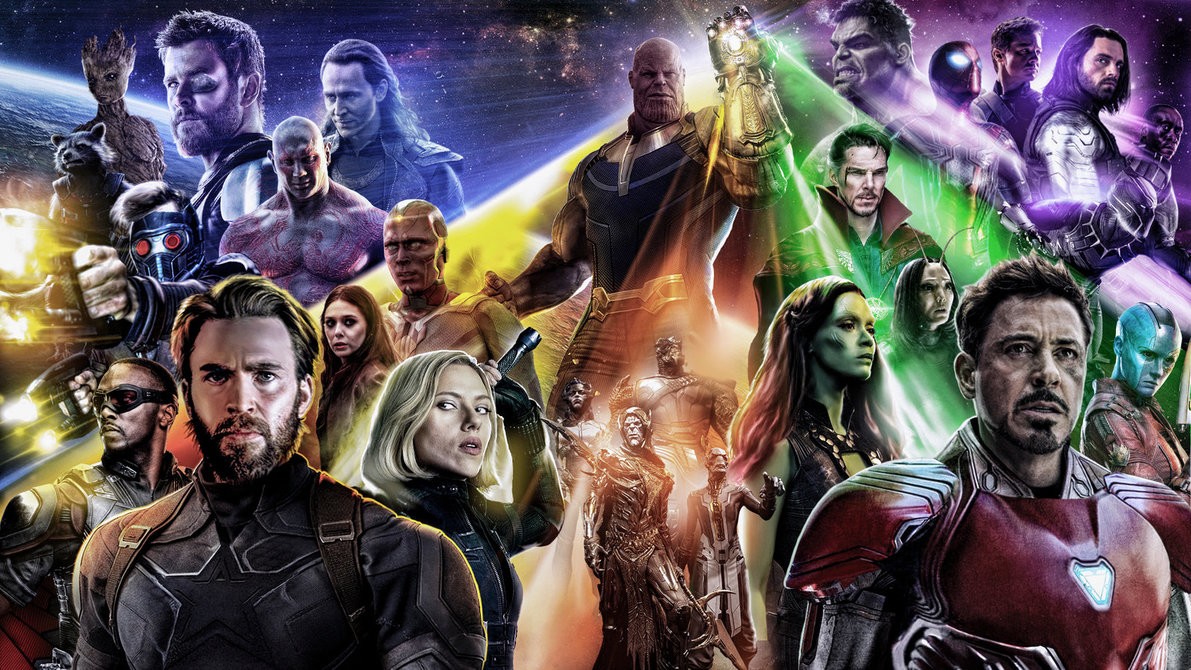 The clip gives a whole new look at the Wakandan battle sequence as the aliens and the humans decide to duke it out for the control of the Infinity Stones.
[adinserter block="12″]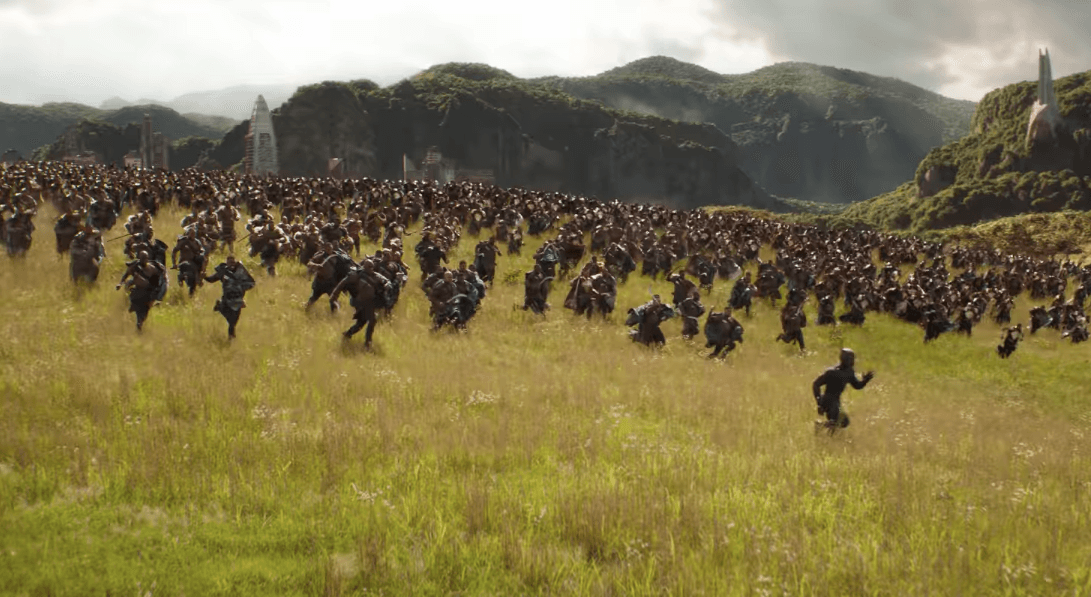 The movie will feature multiple dozens of prominent Marvel Superheroes teaming up against the Mad Titan as the latter comes to Earth to fulfill his promise of collecting all the six Infinity Stones, completing his Infinity Gauntlet and wiping out half of all life in the Universe.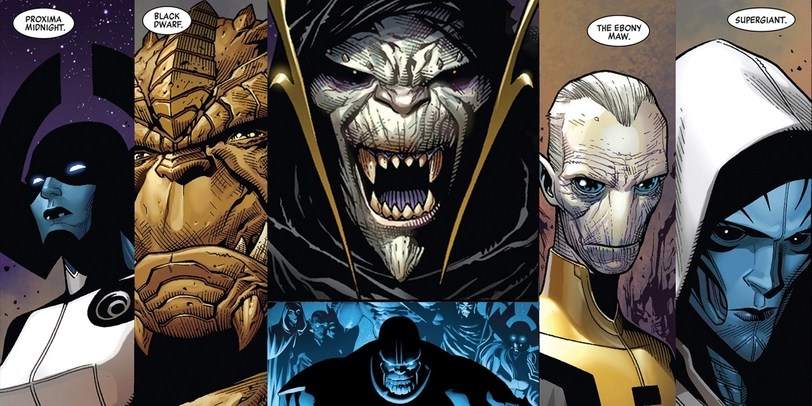 The Avengers will be seriously outmatched against the Purple Freak's army. They will get help from the Guardians of the Galaxy, Spiderman, Doctor Strange and Black Panther, the King of Wakanda who has an entire army of highly trained war veterans at his command.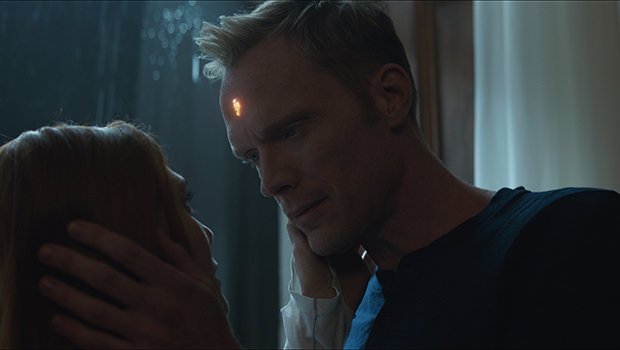 Before we see the video, we must know the circumstances around Wakandan seige. From the prelude of Avengers Infinity War, we came to know that Wanda and Vision were in Stockholm spending some quality time with each other but it did not last long as Vision was brutally attacked by Corvus Glaive and Proxima Midnight. They tried to rip off Mind stone off his forehead, but soon Cap, Black Widow, and Falcon came to Vision's rescue and got him off to Wakanda. Here's what Joe Russo said: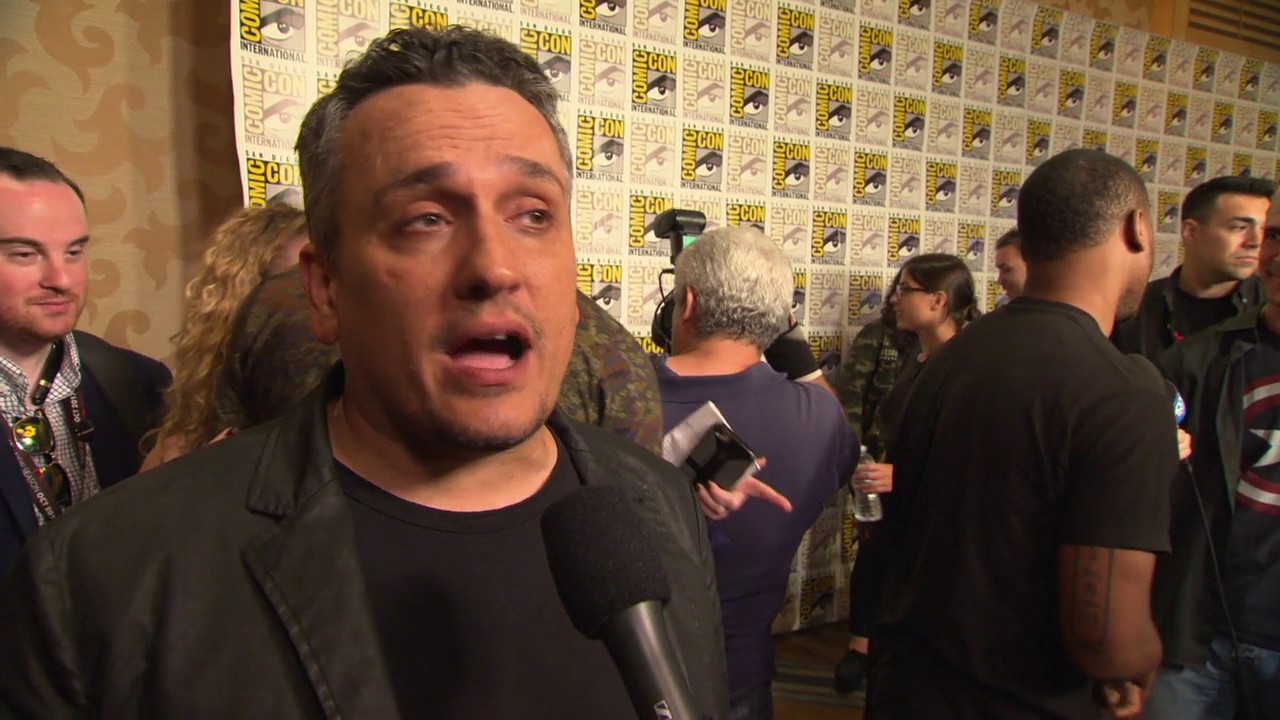 "Cap makes the decision to bring [Vision] here to Wakanda. Earth is making its last stand to keep the stone from Thanos. It's the best place to make your last stand."
Here is the video:
The video includes tons of new footage that are as equally hilarious as they are exciting. The video shows the battle gear and weaponry of the Wakanda and her army. There is also a sequence where Black Panther scans the battlefield for threats. Captain America and the rest of the Team Cap are seen coming to Wakanda where Bruce Banner hilariously tries to present himself to the Wakandan King to which Rhodey aka War Machine gives an interesting reply.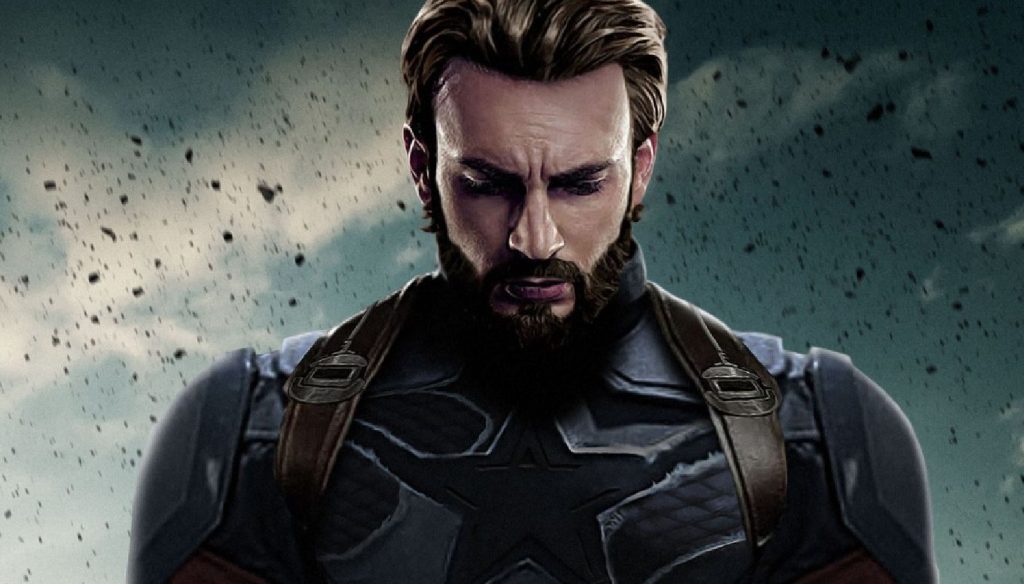 There is also background commentary from Chris Evans, Danai Gurira, Chadwick Boseman and Letitia Wright in the trailer but they happen to be in Russian (so good luck there!!!). The Video Clip seems like it is completely worth it.
[adinserter block="15″]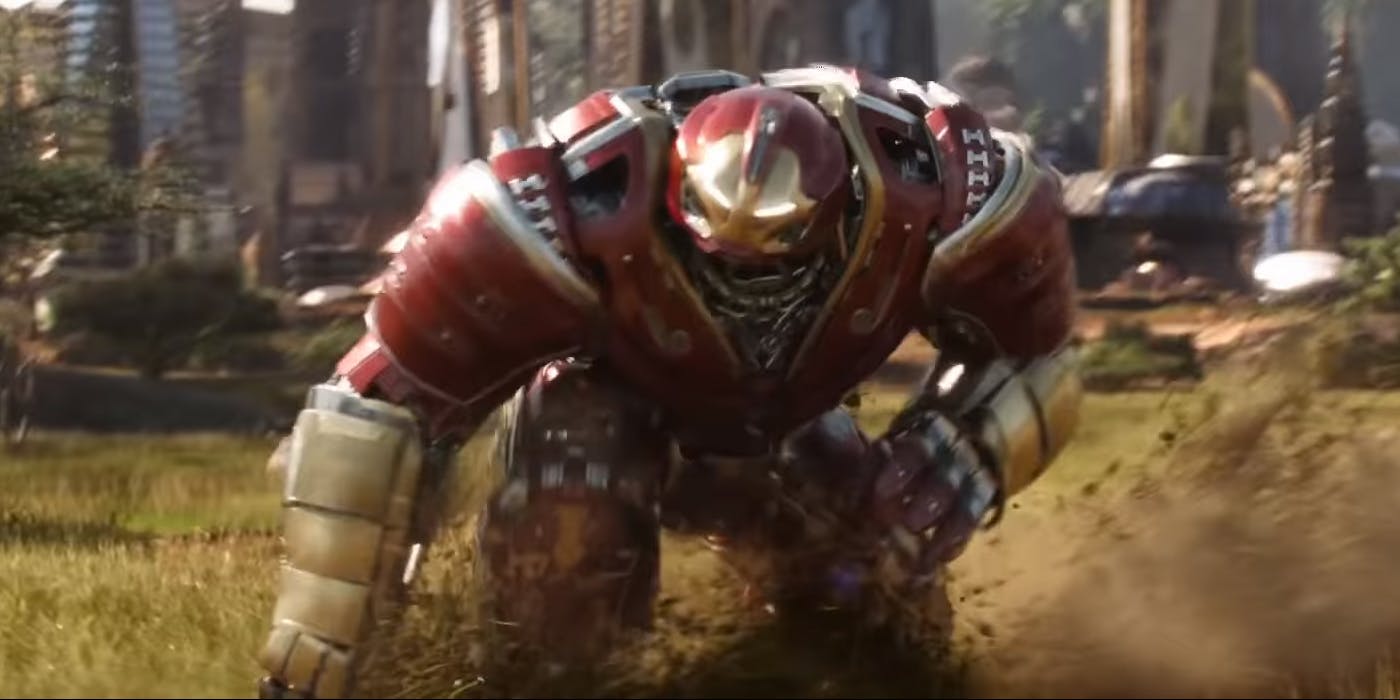 The battle sequence includes tons of explosive and stunning scenes. There is the scene where the entire battlefield where the good guys and bad guys are fighting is shown. Thanos' Outrider army looks prepped for battle and will stop at nothing until their master gets what he wants.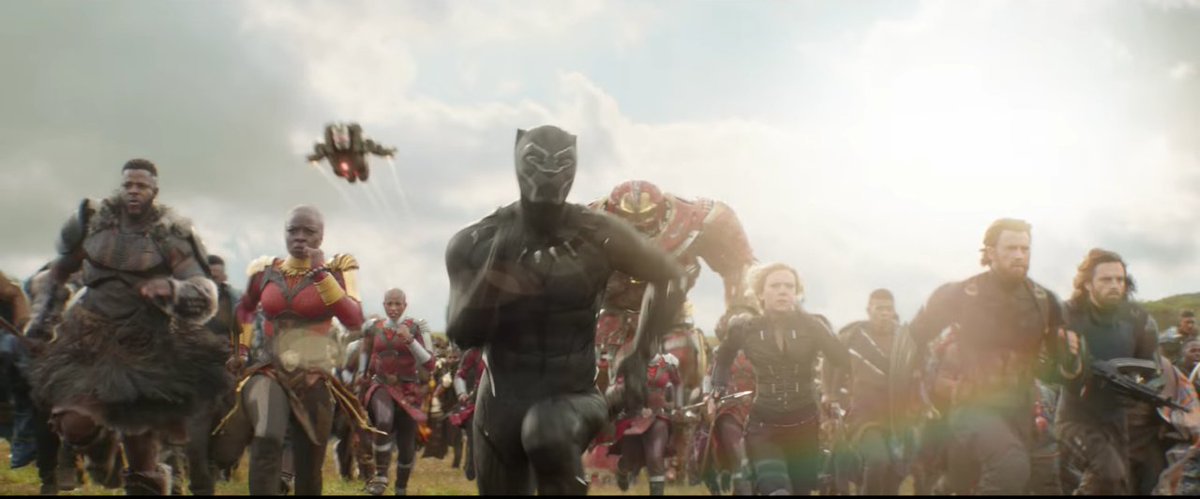 The Black Order can also be seen in the background. The Dora Milaje lead the Wakandan troops into battle, the former in turn is led by Danai Gurira as Okoye herself. The border tribes use their Vibranium shawls to create an impenetrable defense as another scene shows War Machine falling out of the sky. Many theorize that it is Cull Obsidian who took him down.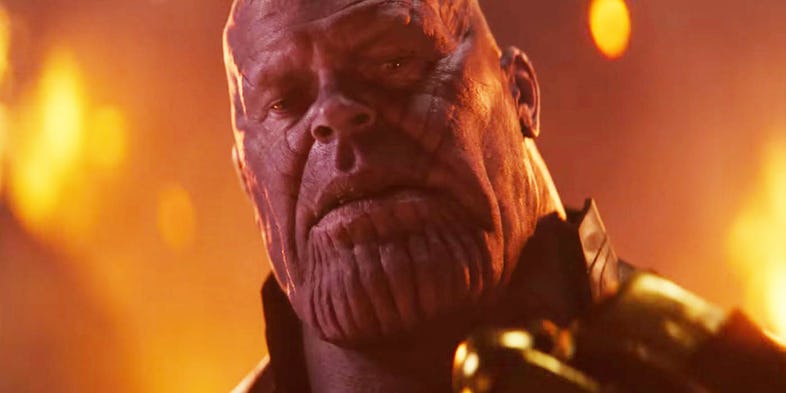 There will be death and destruction all around as it's none other than Thanos himself who has landed on Earth this time. The Russos have also asked us to brace for a heartbreak as there will be permanent deaths of some of our favorite superheroes. Here's what they said: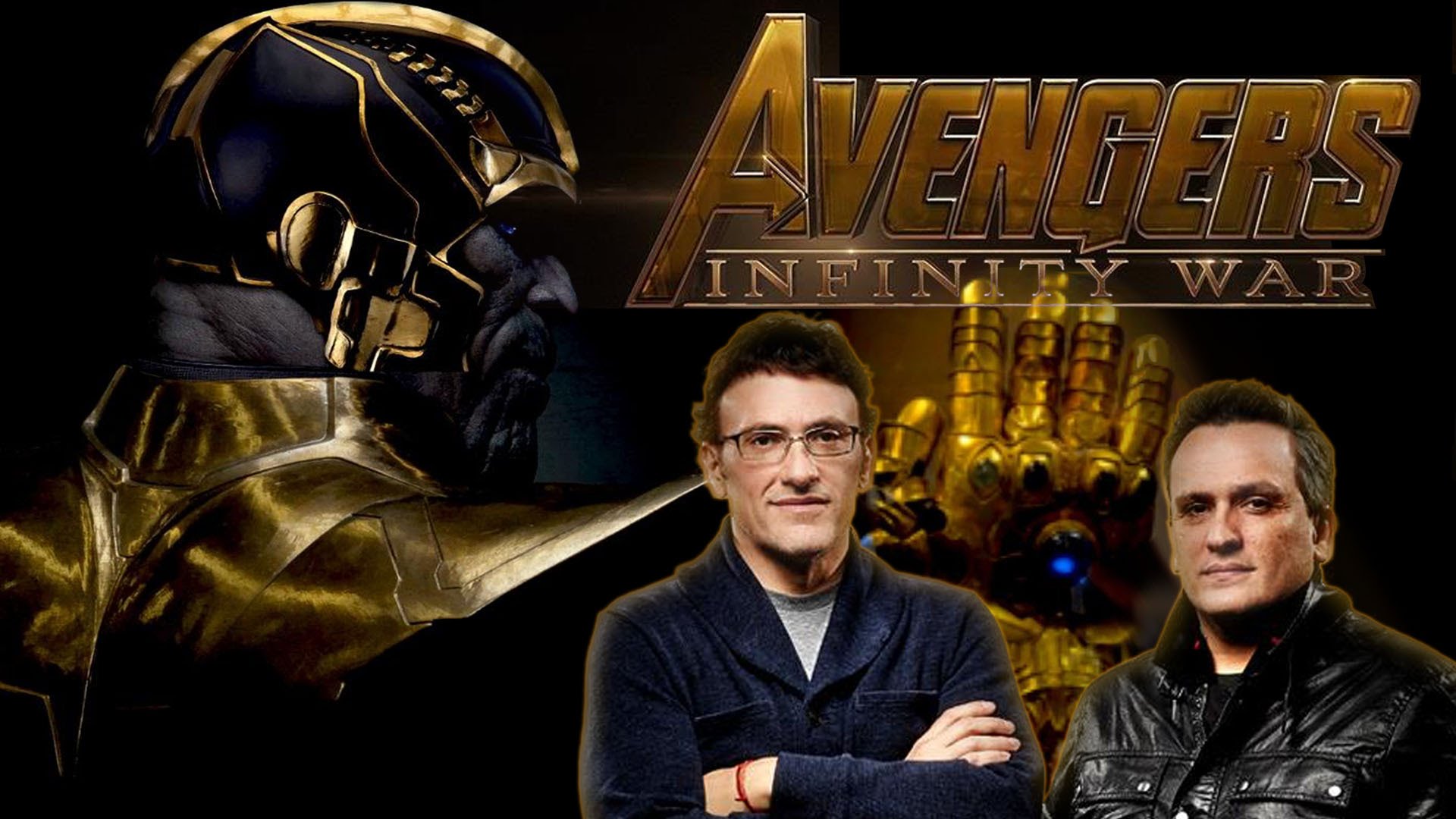 "This is it. Thanos is an unstoppable villain he's virtually invincible, he's highly intelligent – genius level intelligent – he's like the Genghis Khan of the universe, and to stop him it's going to cost them a lot. They're going to have to see if they're willing to pay that price, and that's what these movies are really about. Further, what we want is for the audience to be prepared, as there's a lot of surprises – there's going to be a lot of humor and a lot of heartbreak."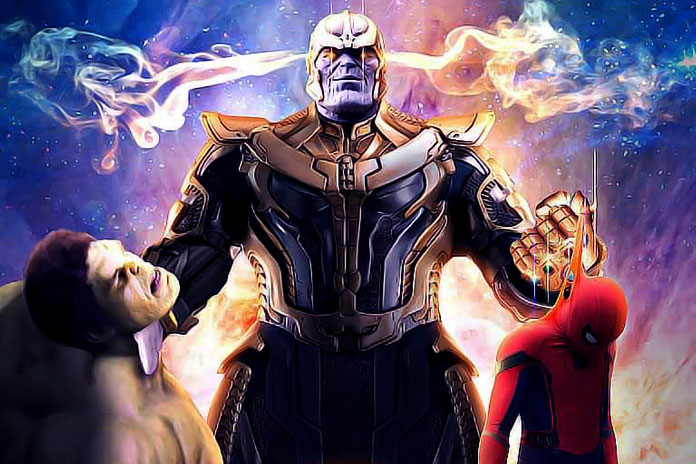 "For us, it's very important that the heroes feel pain and that they make sacrifices because I think that, not only is a great storytelling, but it also is inspiring and I think we need a lot of inspiration in this world right now. So, for us, I don't know if we can ever get you to accept it, but I promise you this: we'll do our best to tell you the best story possible, and what you do with it from there is up to you."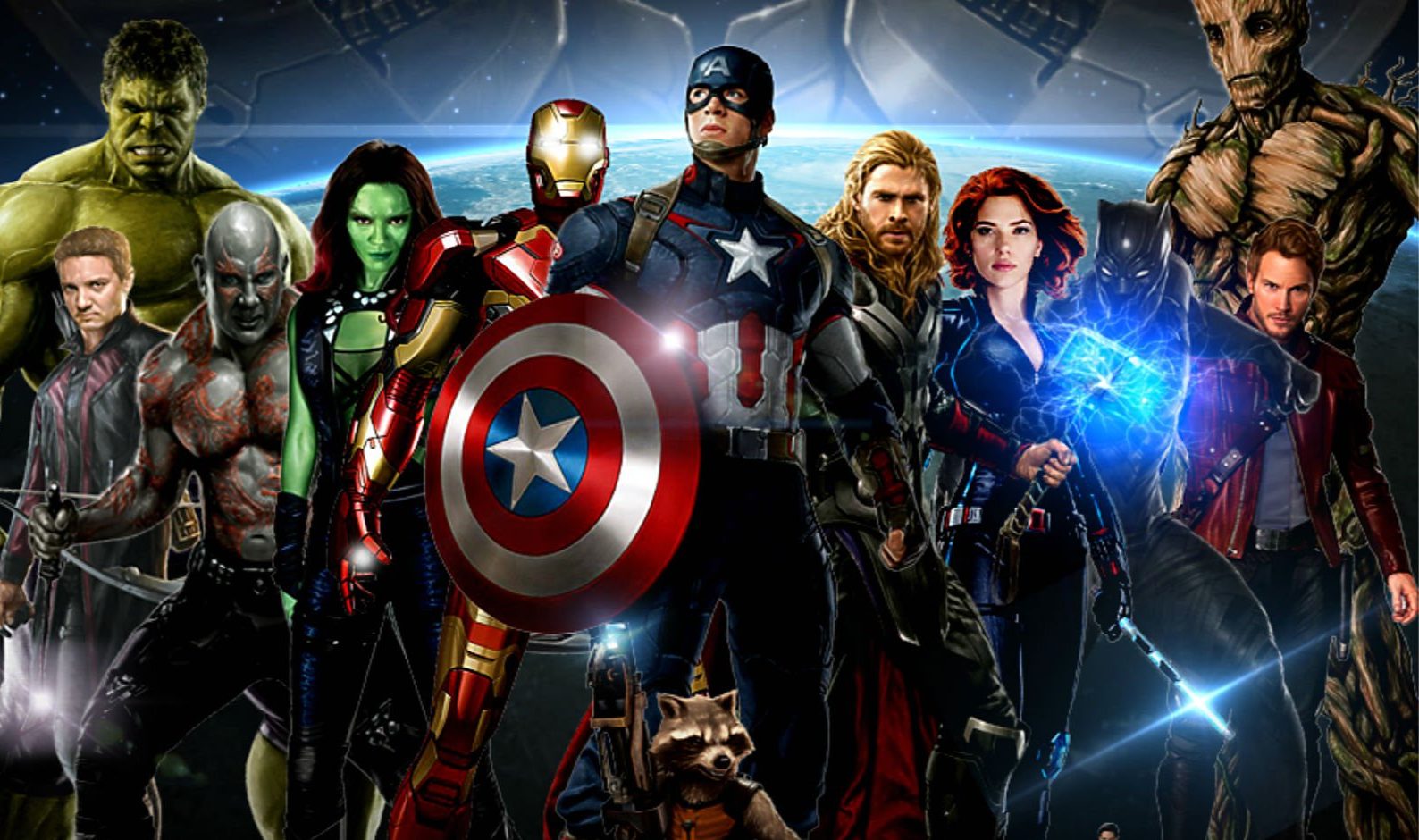 "We love being told good stories, and we love telling good stories, and all of our energy, and our effort, and our thought, and our passion goes into telling the best story that we can. And for us, the best stories have stakes. Characters have to make sacrifices. To really, really feel the true emotion and the hero's journey they have to go through trials and those trials could cost them something."
[adinserter block="9″]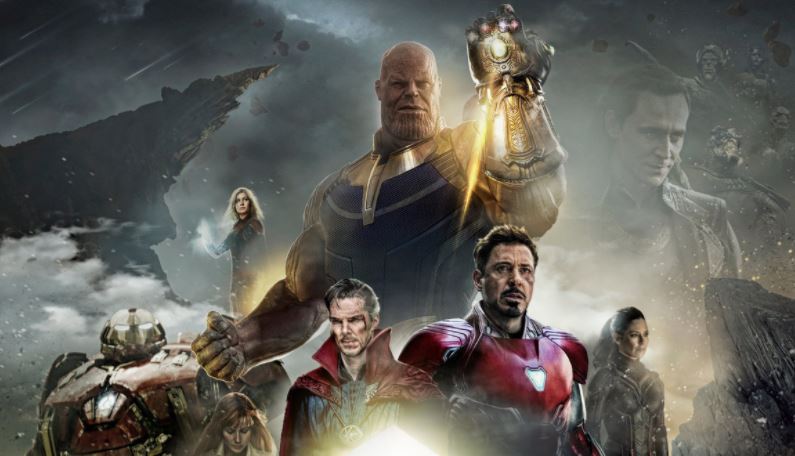 Avengers: Infinity War has a release date slated for April 27th, 2018. It is directed by Russo brothers who are pretty well known for handling big comic-book ensemble movies. It is produced by Marvel President Kevin Feige along with a set of executive producers including veteran of Marvel comics Stan Lee, Louis D'Esposito, Victoria Alonso, Michael Grillo etc. The screenplay has been written by an incredibly talented duo – Christopher Markus and Stephen McFeely.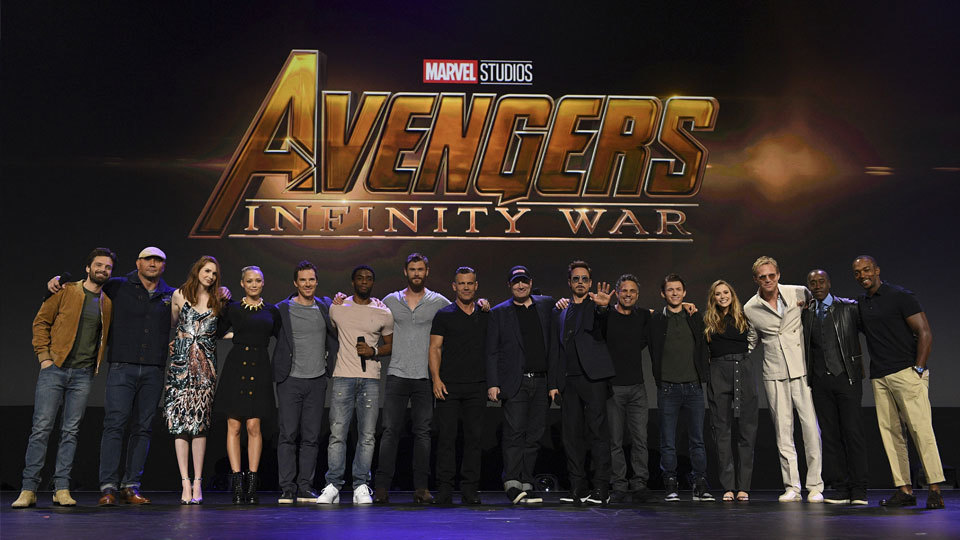 The cast is insanely awesome as some of industry's heavyweights are playing important roles including Josh Brolin (Thanos), Robert Downey Jr. (Iron Man), Chris Evans (Captain America), Chris Pratt (Star Lord), Chris Hemsworth (Thor), Zoe Saldana (Gamora), Sebastian Stan (Winter soldier), Anthony Mackie (Falcon), Tom Hiddleston (Loki), Mark Ruffalo (Hulk), Bradley Cooper (Rocket Raccoon), Vin Diesel (Groot), Scarlett Johansson (Black Widow), Jeremy Reiner (Hawkeye), Benedict Cumberbatch (Dr. Strange), Benedict Wong (Wong), Tom Holland (Spiderman), Letitia Wright (Shuri), Chadwick Boseman (Black Panther), Paul Rudd (Ant-Man), Elizabeth Olsen (Scarlett Witch), Karen Gillian (Nebula), Pom Klementieff (Mantis), Dave Bautista (Drax), Paul Bettany (Vision).
The official film synopsis reads: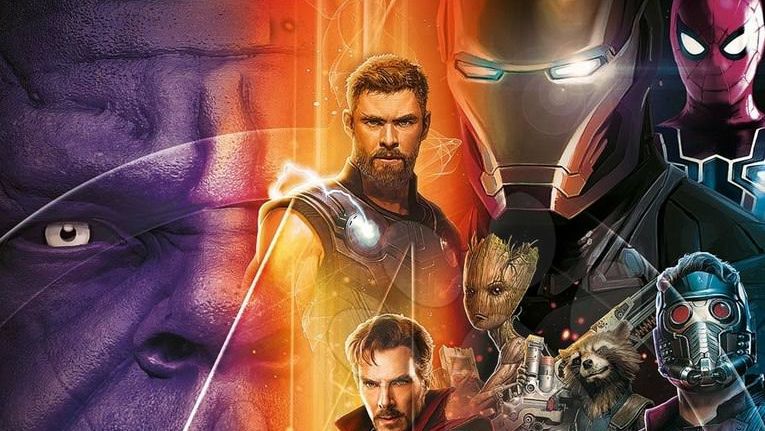 "As the Avengers and their allies have continued to protect the world from threats too large for any one hero to handle, a new danger has emerged from the cosmic shadows: Thanos. A despot of intergalactic infamy, his goal is to collect all six Infinity Stones, artifacts of unimaginable power, and use them to inflict his twisted will on all of reality. Everything the Avengers have fought for has led up to this moment – the fate of Earth and existence itself has never been more uncertain".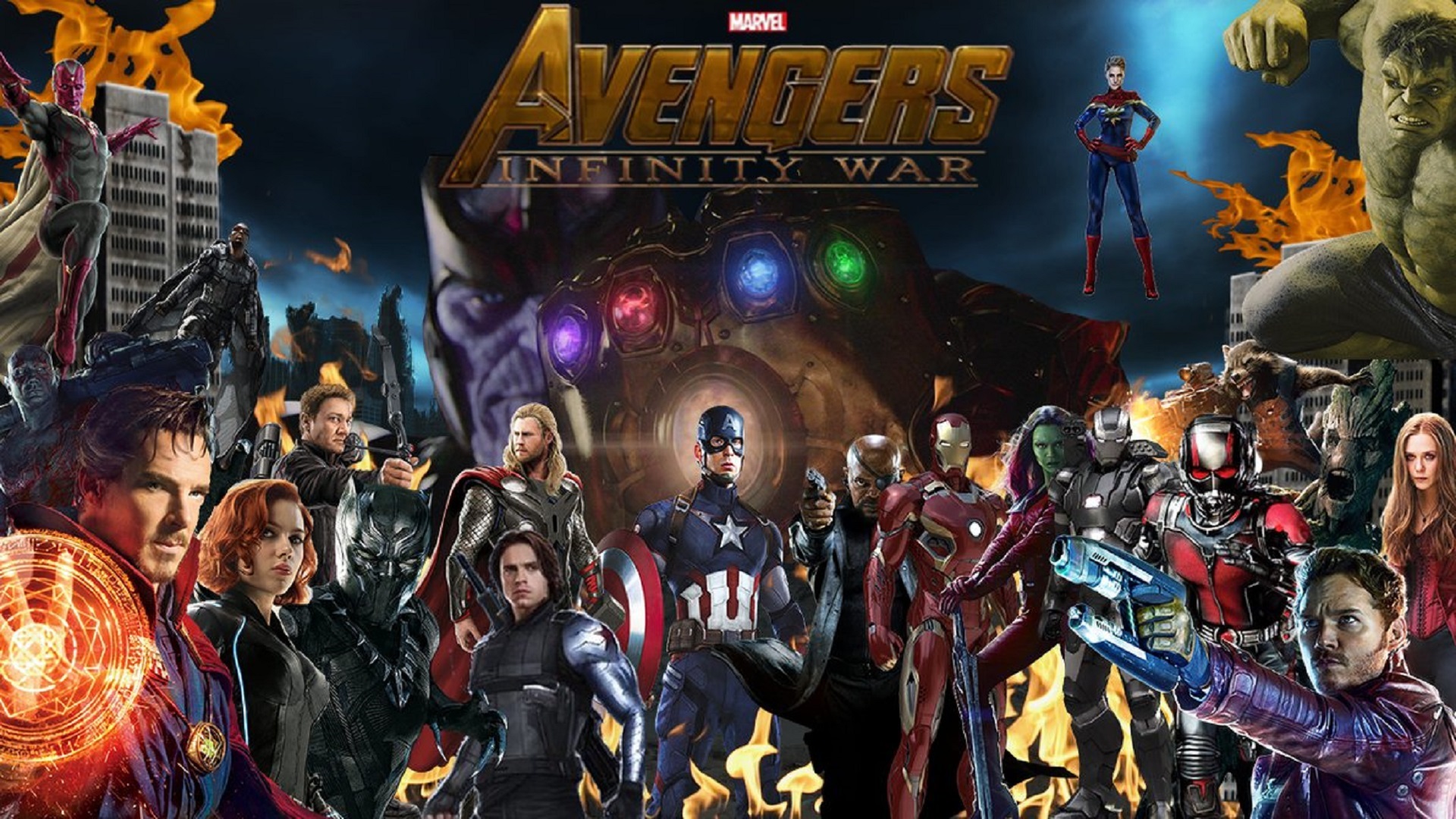 "An unprecedented cinematic journey ten years in the making and spanning the entire Marvel Cinematic Universe, Marvel Studios' "Avengers: Infinity War" brings to the screen the ultimate, deadliest showdown of all time. The Avengers and their Super Hero allies must be willing to sacrifice all in an attempt to defeat the powerful Thanos before his blitz of devastation and ruin puts an end to the universe".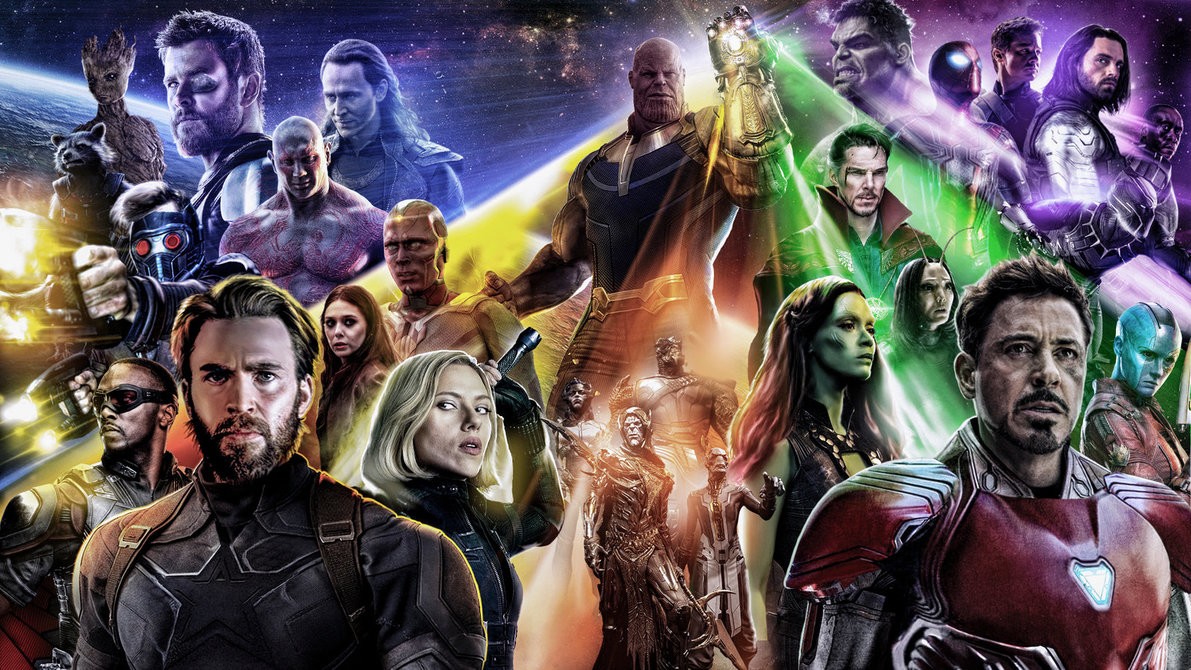 Iron Man, Thor, the Hulk and the rest of the Avengers unite to battle their most powerful enemy yet — the evil Thanos. On a mission to collect all six Infinity Stones, Thanos plans to use the artifacts to inflict his twisted will on reality. The fate of the planet and existence itself has never been more uncertain as everything the Avengers have fought for has led up to this moment.
Don't Miss: New Video Clip Shows Iron Man And Strange Debate About Thanos!!