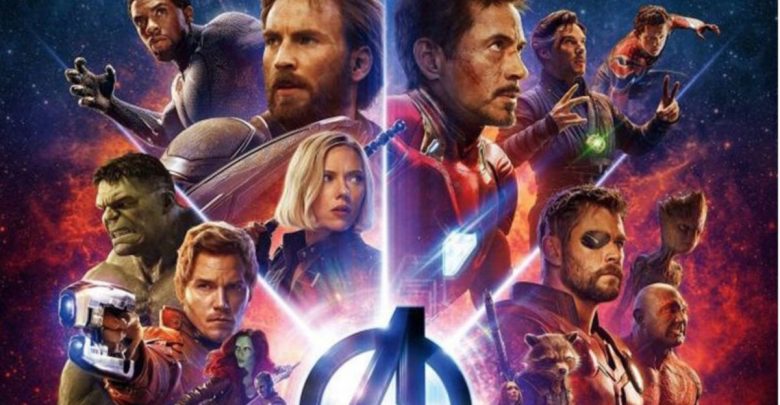 Avengers: Infinity War will be upon us in just 20 days and the hype for the movie keeps increasing as it gets closer and closer. Infinity War will be the greatest character ensemble ever seen on the big screen and it will interweave all the stories told in the last 10 years, starting from Iron Man in 2008. It will be totally unprecedented as nobody has ever tried a superhero movie at this scale and size.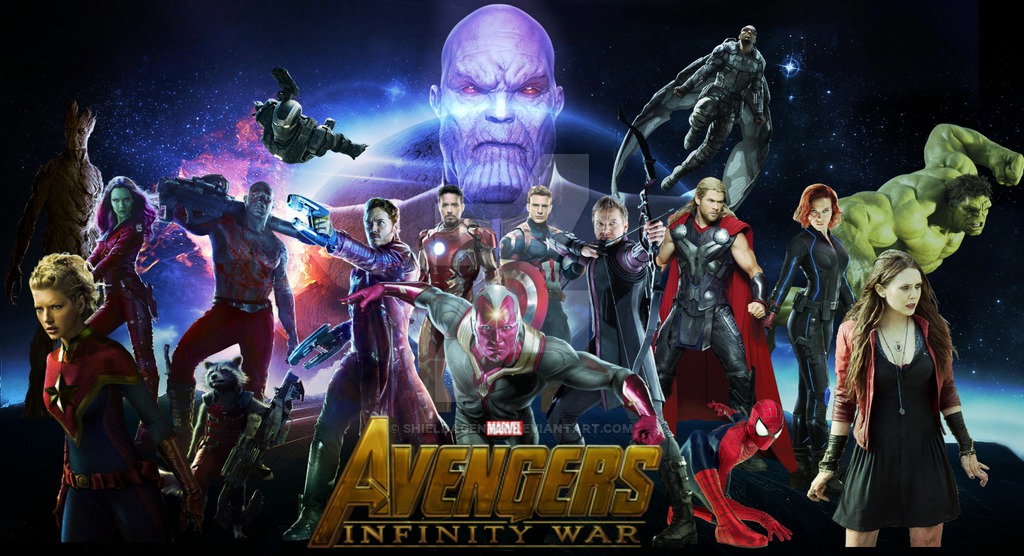 Since the build-up to this movie has been so fantastic, the anticipation for the movie is huge. According to credible sources, the Infinity War is set to feature 70+ major comic book characters, of which half of them are superheroes. They will be literally jostling over screen space and time, some of them are more important than the others, but no matter what everyone will have a moment to shine.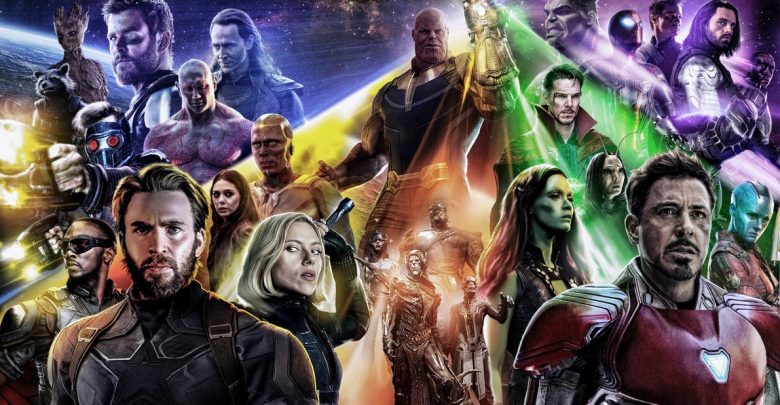 It is expected to literally break the box office, and blow the minds of all the fans and critics at the same time. It broke the previous record for pre-sales within just 6 hours. The movie is expected to breach $200 million in the opening weekend itself, according to box office trackers. But pundits believe if this kind of massive hype sustains itself for a number of weeks, we may be looking at not just highest grossing comic book movie but of all times.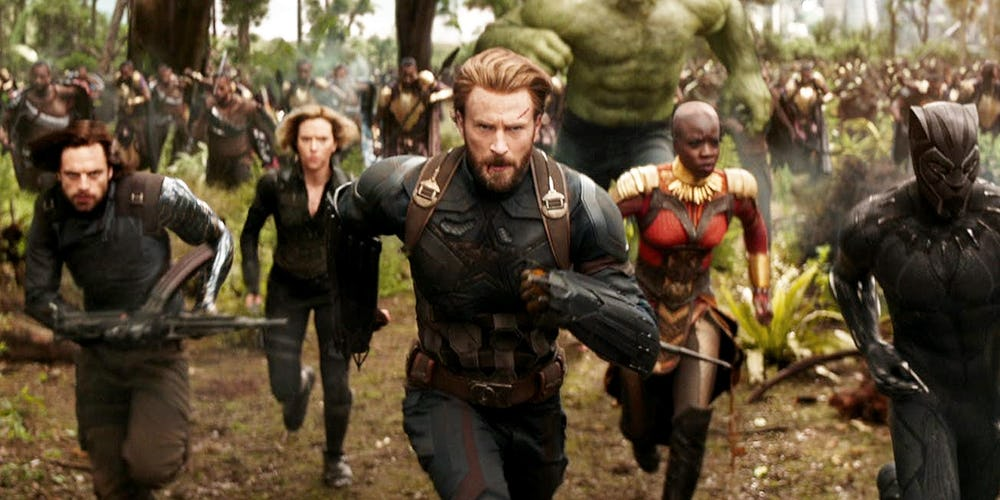 Despite a stellar cast of Marvel superheroes, the central protagonist and antagonist is Thanos who will be seen in full-blown action for the first time since we have only seen him in teasers or post-credits of Marvel movies till now.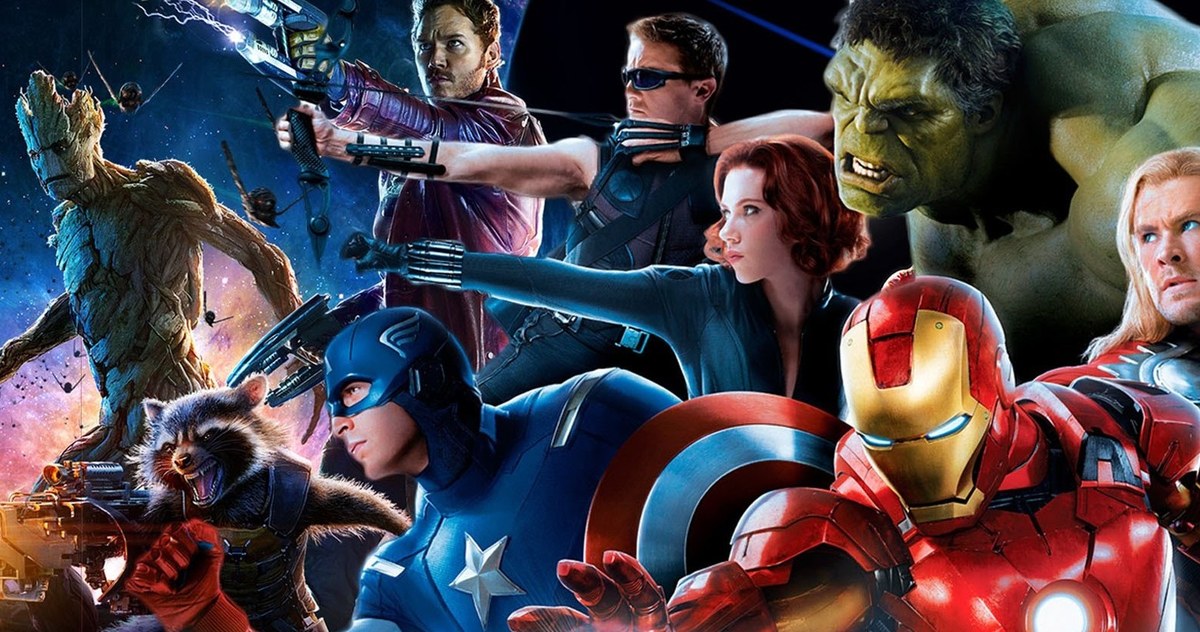 The plot centers on Mad Titan's quest to retrieve all six Infinity stones – Power, Space, Reality, Mind, Time, Soul and assemble an all-powerful Infinity gauntlet that grants its user limitless powers as he gains control over fundamental forces of existence. Once he acquires cosmic singularities, he will literally become invincible unless somebody removes the gauntlet from him. The Infinity stones are very powerful individually but collectively they allow the wielder to alter timelines, taint people's souls, reshape the worlds and open interstellar portals.
[adinserter block="3″]
The Russos called 'Avengers Infinity War' a heist movie where Thanos will steal Infinity gems one by one scattered in different places. Here is what they said:
"With "Infinity War," the biggest new element to the movie is Thanos and the fact that he's entering the storytelling in a very bold, strong way, to the degree that he's almost one of the leads. We've shaped an interesting narrative around him that in some ways leans heavily on a heist film in the fact that he's going after the infinity stones in a much bolder, successful way than he has in the past. The entire movie has that energy of the bad guy being one step ahead of the heroes. We looked at a lot of movies that had that heist-style energy to them, and that brought some inspiration".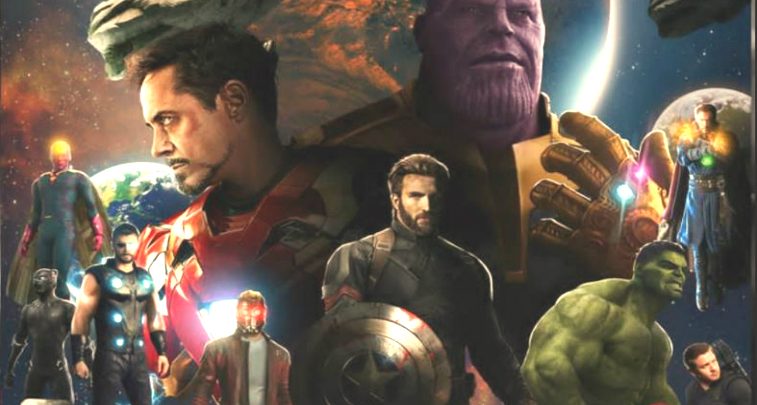 The Digital Marketing as we all know has been going in full force recently as the movie is really close to us. Now, Marvel has started the press tour for the movie and they will be showing portions of it at different places to different audiences. You can be assured that Marvel will leave no stone unturned to push this movie, every Marketing trick in the book will be used to get your attention.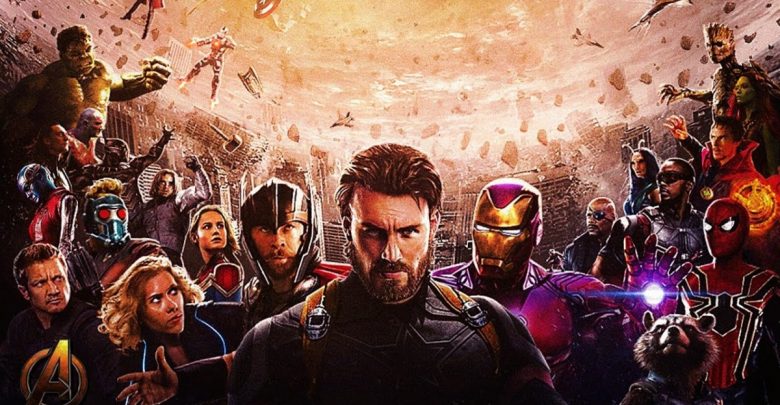 Recently, Digital Spy Film got to see the first 30 minutes of the movie and while they were not able to say a lot about it, they still said that the movie is really ambitious and will have tonal differences in different scenes with different groups of characters.
[adinserter block="12″]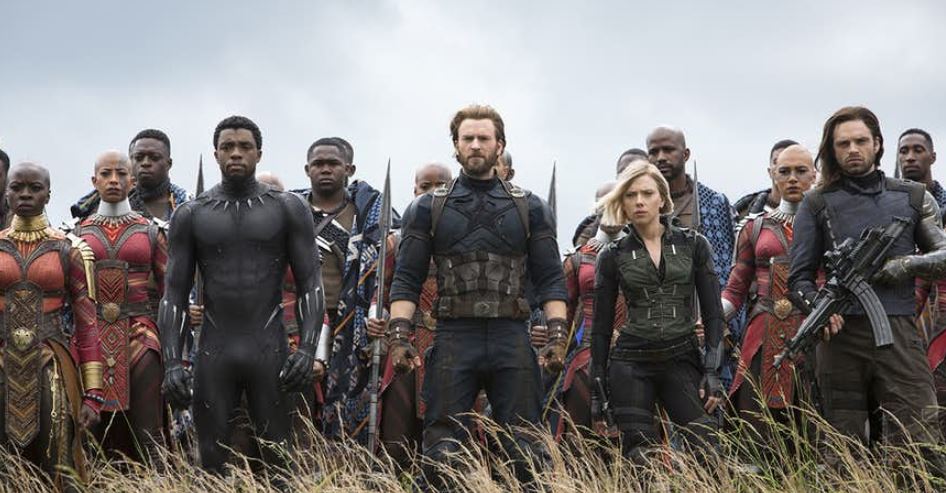 Many new images, posters, promo arts, and magazine covers have been released recently, revealing a lot of details about the movie. Just yesterday, 22 individual character posters of Avengers: Infinity War were released highlighting 23 Superheroes who will assemble in the war against Thanos.
[adinserter block="15″]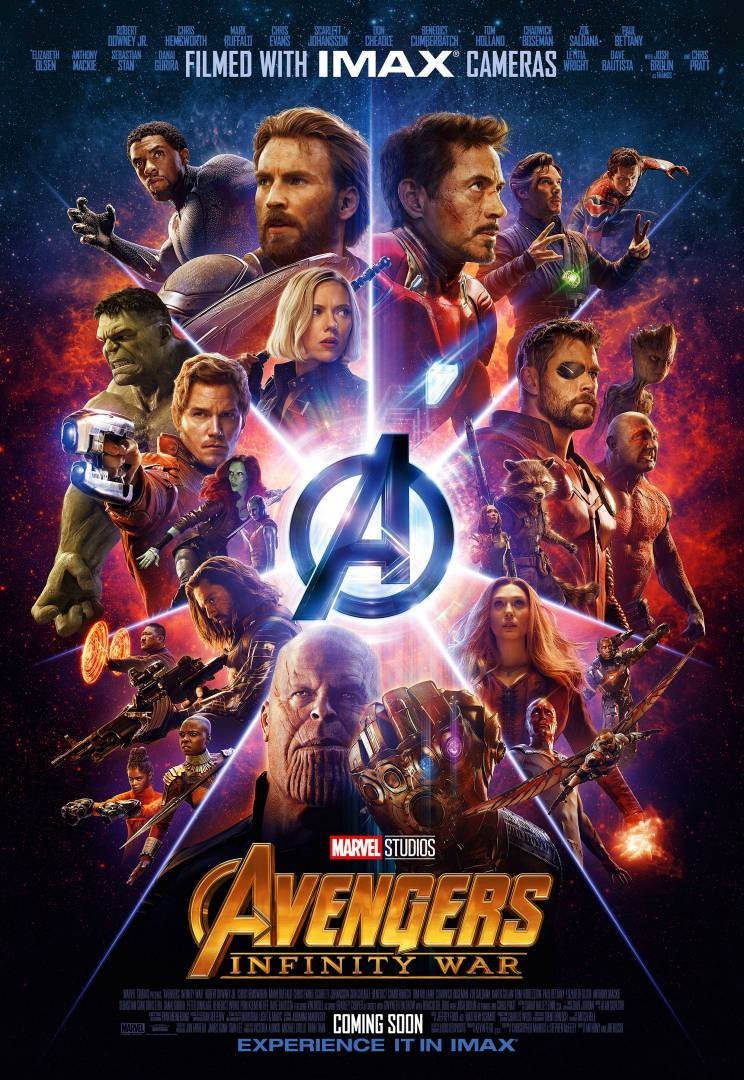 Now, Marvel has released a new IMAX poster for the movie which gives us somewhat of a new look at the characters. We still don't have Hawkeye, and there is a reason for it, but along with Hawkeye, the Superhero that we have not seen till now is Ant-Man. Ant-Man can also not be seen in this poster but some fans have spotted a sort of silhouette of Ant-Man. Check it out.
[adinserter block="9″]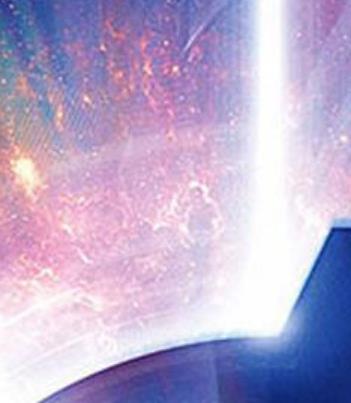 Well this is not easy to spot and it is probably just people anticipating things and nothing more, but the real Easter Egg hidden in this IMAX poster is the Time Stone which is really easy to spot. If we zoom towards the Gauntlet that Thanos is wearing, we can see in the area towards the thumb that does have an Infinity Stone in it. Here, have a look.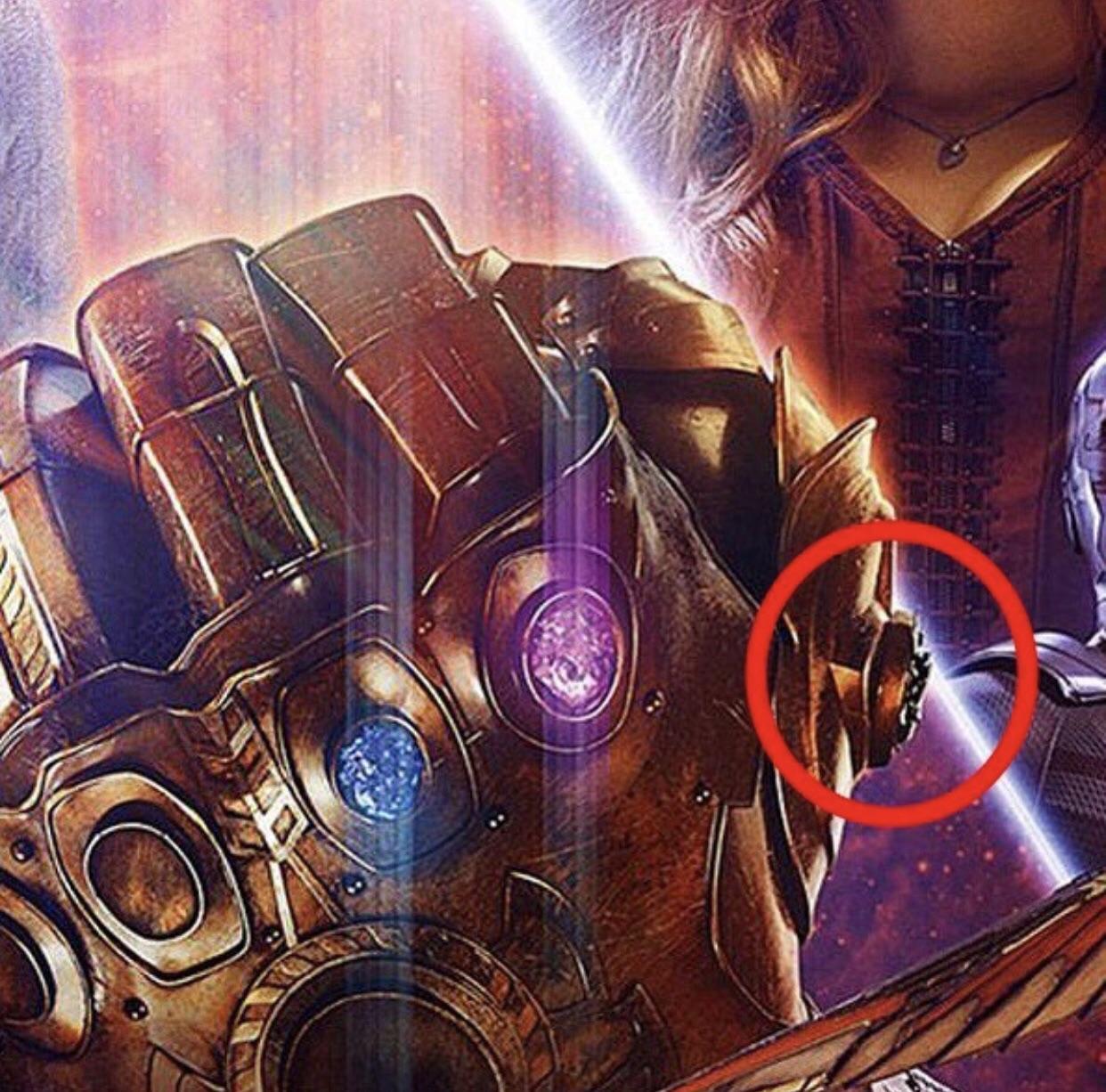 Now, till now in the trailers, we have seen that Thanos has only managed to acquire 2 Infinity Stones till the final battle at Wakanda, where he is going for the Mind Stone as all the Avengers are protecting it and Vision. But, most people believe that the Infinity Gauntlet having just 2 stones is just a CGI trick to mislead us and there will obviously be more stones on the Gauntlet when Thanos attacks Captain America.  Now, this IMAX poster proves just that.
[adinserter block="6″]
We can clearly see an Infinity Stone at the Thumb area, but it is not highlighted, so it could be any of the stones. The reason why it is the Time Stone is that there is a hint of green in it, and just recently, a figure of Thanos was revealed as Hot Toys which gave us the entire order of placement of the Infinity Stones on the Gauntlet.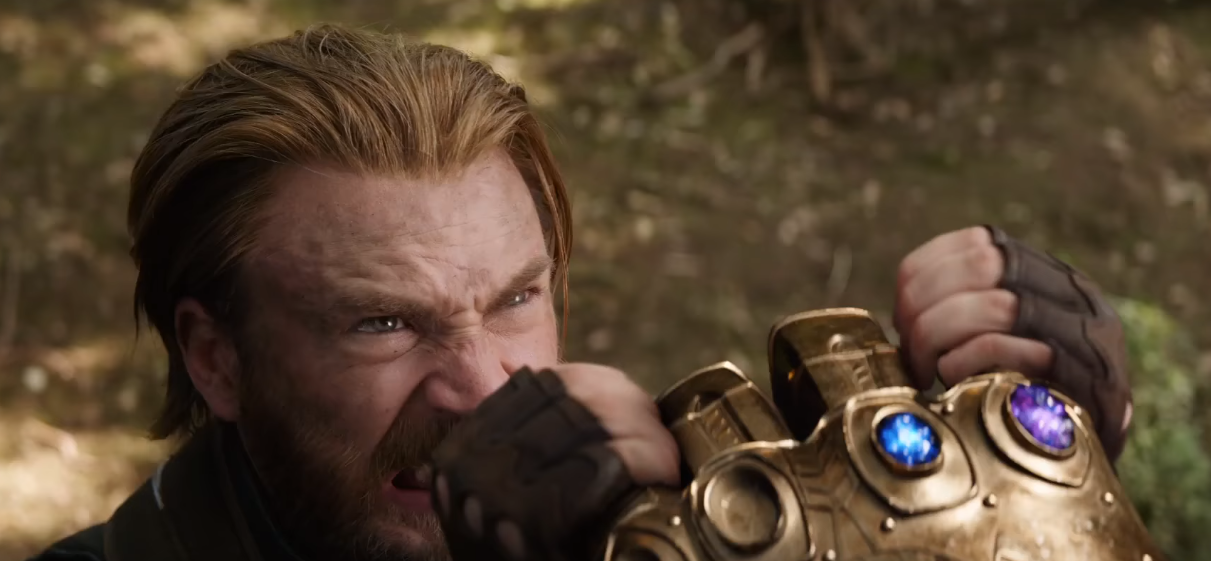 This confirms that Thanos will have the Time Stone within this movie as well. So, there is a reason to believe that Ebony Maw's torture to Doctor Strange will lead to him taking the Time Stone from him and giving it to Thanos. As we can see in this action figure, that Soul Stone and Reality stones are also a part of the Gauntlet, so he may already have those when attacks Cap as well. Let's see what happens.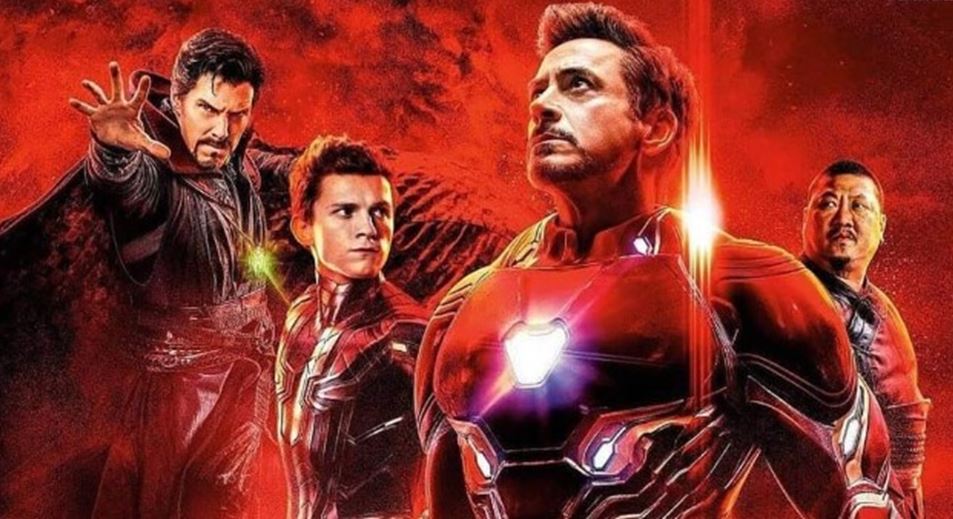 Avengers: Infinity War will open on April 27, 2018, and here's the official synopsis released by Marvel studios:
"An unprecedented cinematic journey ten years in the making and spanning the entire Marvel Cinematic Universe, Marvel Studios' "Avengers: Infinity War" brings to the screen the ultimate, deadliest showdown of all time. The Avengers and their Super Hero allies must be willing to sacrifice all in an attempt to defeat the powerful Thanos before his blitz of devastation and ruin puts an end to the universe".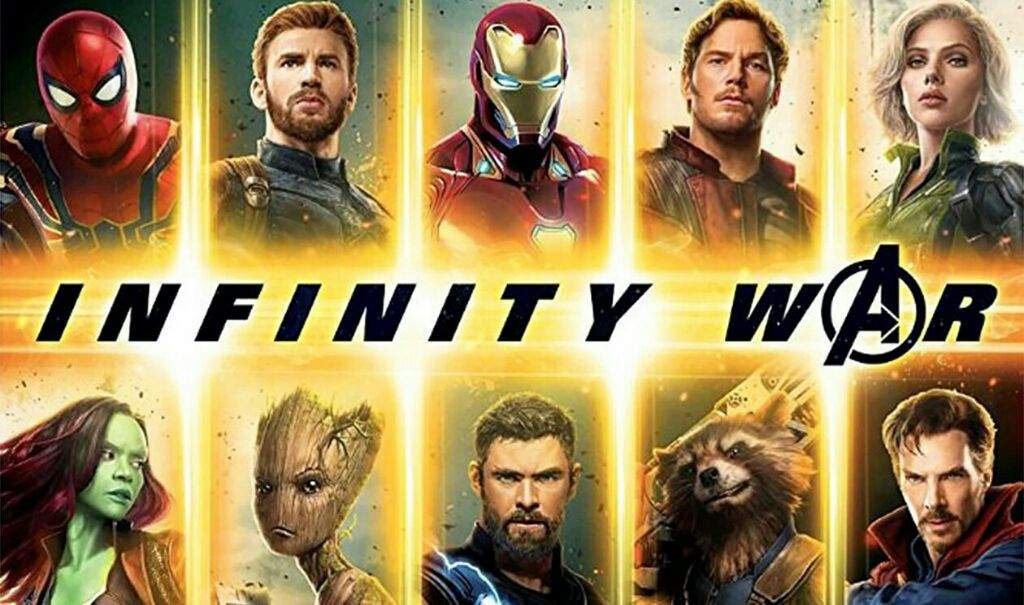 "Iron Man, Thor, the Hulk and the rest of the Avengers unite to battle their most powerful enemy yet — the evil Thanos. On a mission to collect all six Infinity Stones, Thanos plans to use the artifacts to inflict his twisted will on reality. The fate of the planet and existence itself has never been more uncertain as everything the Avengers have fought for has led up to this moment".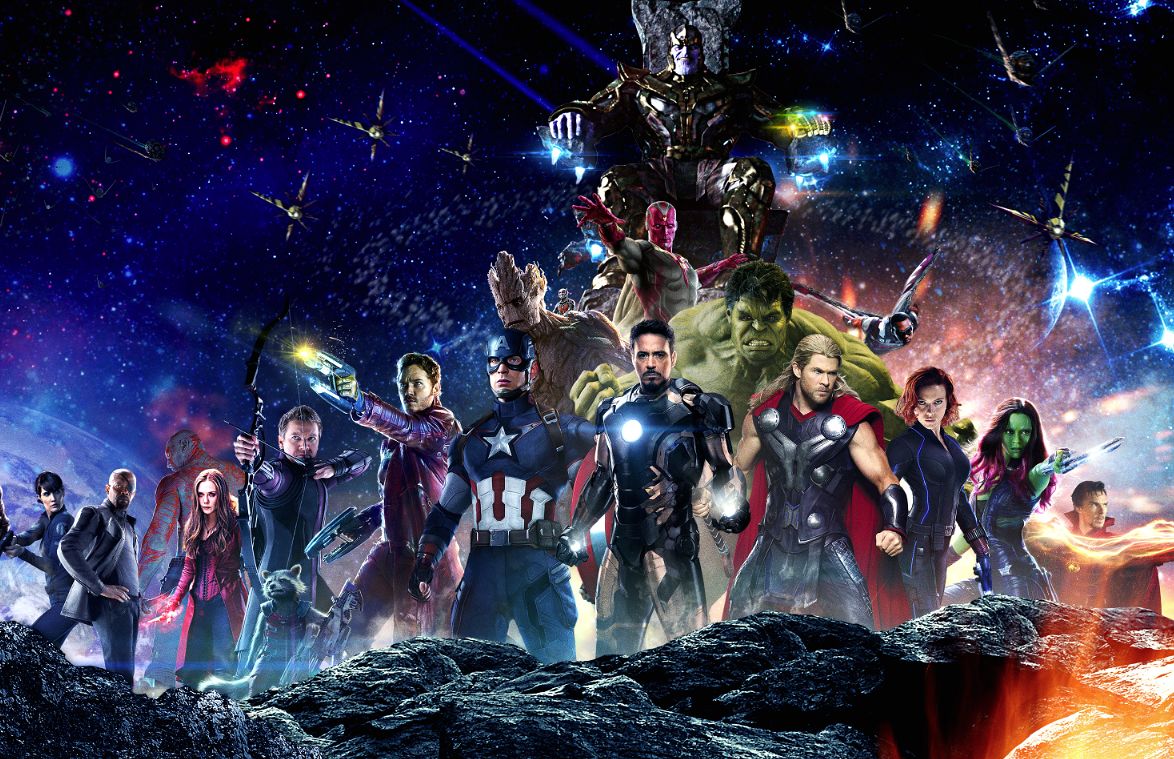 "As the Avengers and their allies have continued to protect the world from threats too large for any one hero to handle, a new danger has emerged from the cosmic shadows: Thanos. A despot of intergalactic infamy, his goal is to collect all six Infinity Stones, artifacts of unimaginable power, and use them to inflict his twisted will on all of reality. Everything the Avengers have fought for has led up to this moment – the fate of Earth and existence itself has never been more uncertain".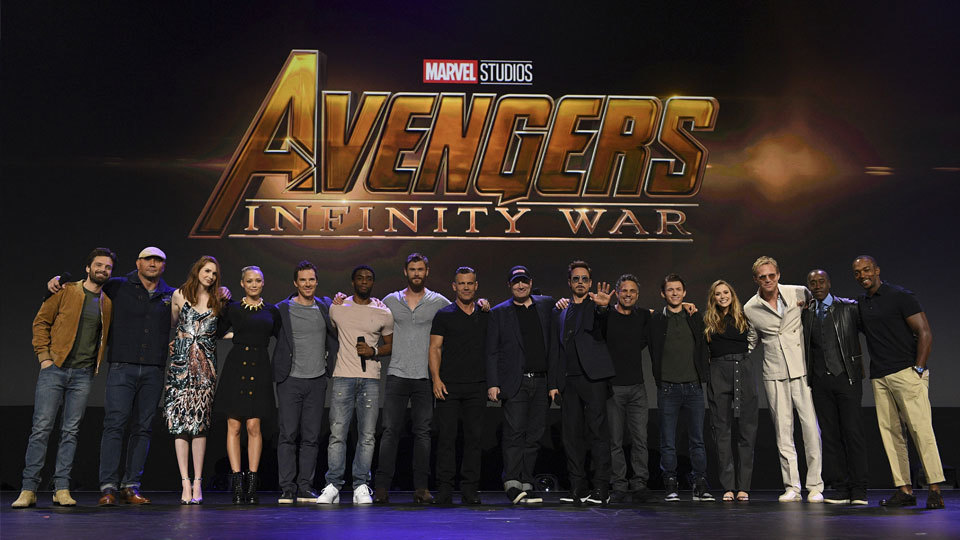 Directed by Anthony and Joe Russo, Produced by Kevin Feige, Avengers: Infinity War stars Robert Downey Jr., Chris Hemsworth, Chadwick Boseman , Chris Evans, Scarlett Johansson, Benedict Cumberbatch, Paul Bettany, Elizabeth Olsen, Tom Holland, Mark Ruffalo, Anthony Mackie, Sebastian Stan, Don Cheadle, Tom Hiddleston, Idris Elba, Peter Dinklage, Benedict Wong, Pom Klementieff, Karen Gillan, Dave Bautista, Zoe Saldana, Vin Diesel, Bradley Cooper, Chris Pratt, Gwyneth Paltrow, Benicio del Toro, and Josh Brolin.
Can't wait to see this epic showdown!
Don't Miss: A Huge Easter Egg In Guardians of The Galaxy Has Been Spotted