News
Television
Arrow Season 6: [SPOILER] Leaves Team Arrow And The Arrowverse Forever!!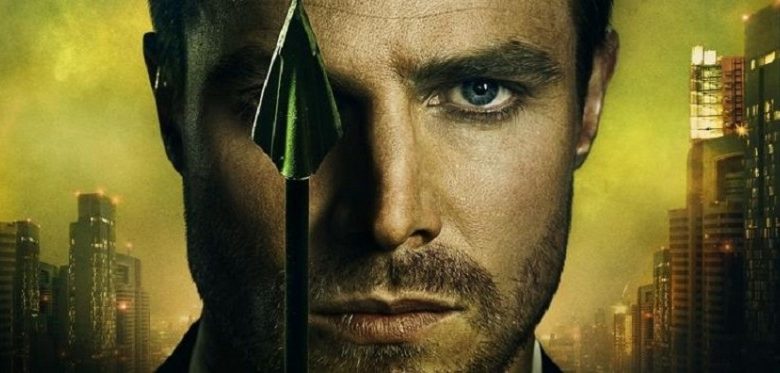 Arrowverse is the biggest shared comic book universe on the small screen. It comprise of shows like Arrow, The Flash, Legends of Tomorrow, Supergirl and Black lightning (although it is not directly related to Arrowverse). Arrow was the first show on CW based on a popular DC superhero and it became a massive success paving the way for more superhero shows on TV. It was followed by 'The Flash' whose debut season just knocked it out of the park in terms of TRP's.
After launching two marquee shows, CW decided to launch a spin off show called "Legends of Tomorrow" which featured characters of both the shows as they were recruited by then Captain Rip Hunter to fix history and time. CW bought the rights of Supergirl from CBS and has successfully featured an entire second season.
The Arrowverse is filled with so many characters that death and departure have become a common sighting now. So, when the Arrowverse makes someone die within its shows, it has to be meaningful and impact the audience in a big way. The audience has grown accustomed to a loss in the Arrowverse so the way the shows have continued to provide meaning to loss baffles many fans and viewers of the shows.
Arrow has seen the beginning and end of so many major characters that it's a wonder Oliver Queen still has a team by his side. And now, another major Team Arrow member has bid sayonara to the show. In addition to that, the person we are talking about won't probably ever be seen in the Arrowverse again.
Any guesses as to who it might be??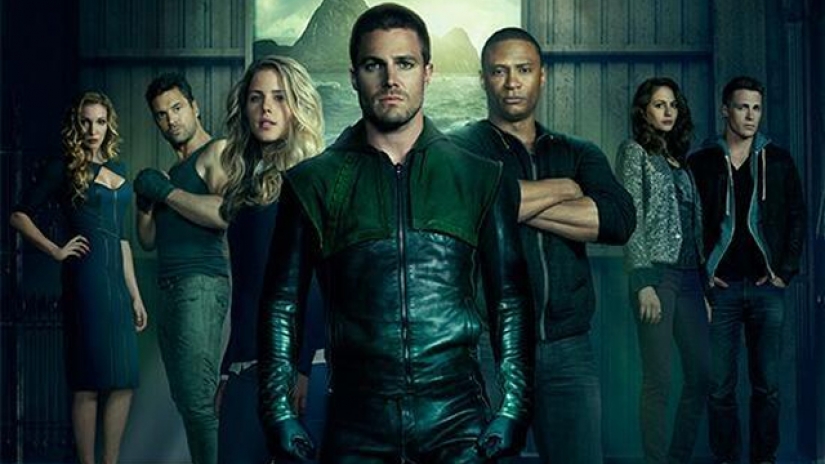 Spoiler Alert: The following paragraphs contain MAJOR spoilers for Arrow Season 6 Episode 16. If you still haven't watched it yet, you know what to do….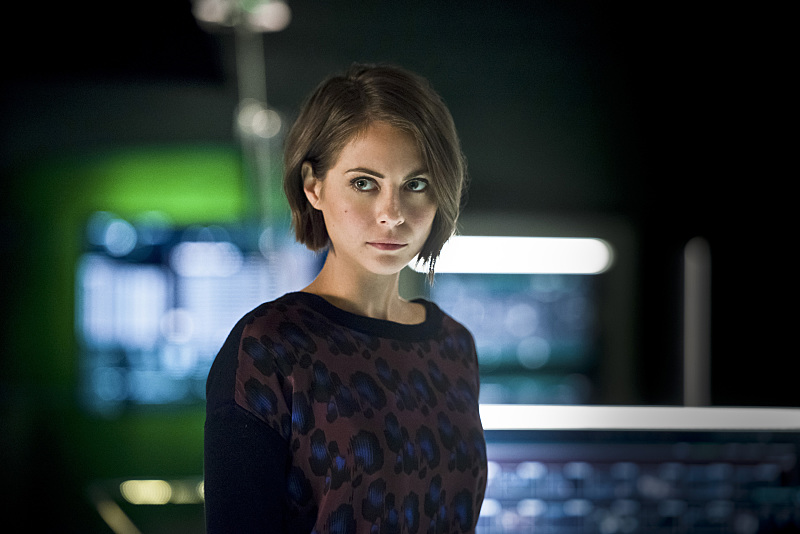 Thea Queen, portrayed by Willa Holland in the show, has bid farewell to the Arrowverse. Willa has been part of the Arrowverse since the very beginning of the TV Superhero shared Universe. Her last appearance in the Arrowverse was in Arrow Season 6, Episode 16 – 'The Thanatos Guild'.
Willa had been part of longstanding rumors about her leaving the show for good. She has literally made sure all the rumors were true. The episode not only saw the departure of Thea Queen but also the re-emergence of the League of Assassins in a rebirth of sorts as the Thanatos Guild. The Episode also witnessed the return of Nyssa Al Ghul to the show.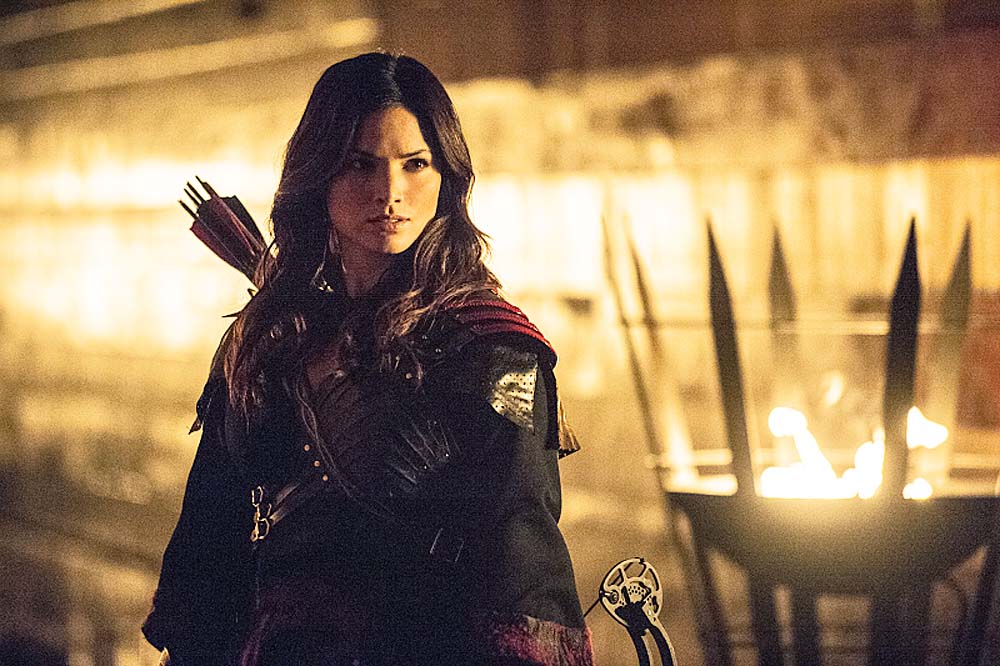 'The Thanatos Guild' saw Nyssa Al Ghul return to Star City as the League of Assassins offshoot that share the same name as the title have come looking for Thea, heir to and daughter of the last Demon's Head Malcolm Merlyn. The Guild is looking for Thea in their hopes of using her blood to open a map that Malcolm discovered during his years as the leader of the League of Assassins.
The Map showed the location of three different Lazarus Pits scattered throughout the world. The Guild aims to help the League be reborn from the power of the Pits while Nyssa, with the help of Team Arrow, is hell-bent on stopping that from happening (If you remember, it was Nyssa who was responsible for tanking the Lazarus pit after Thea Queen and Sara Lance both were resurrected using the sacred waters, as a result Thea developed blood lust and Sara Lance dislocated her soul until Constantine restored it. She then moved on to become a Legend aka White Canary).
After the Guild has been dealt with and the map (which was made of bacterial ink that only activated when exposed to Thea's blood) back in possession of the good guys, Thea decides it is high time to right her father's wrongs. She aims to travel the world, looking for those pits and destroy them before they fall into the wrong hands. Roy has decided to join Thea and Nyssa in their new crusade.
It was an absolute U-turn of sorts as Thea was adamant about leaving everything behind and start a new life with her boyfriend Roy Harper, but Malcolm's sacrifice at Lian Yu caused her change of heart and she found a new purpose in her life. Well, like a good boyfriend Roy finally gave in and decided to go with Thea. Overall, this has been a meaningful departure of both these characters who clearly outlived their utility in the larger narrative.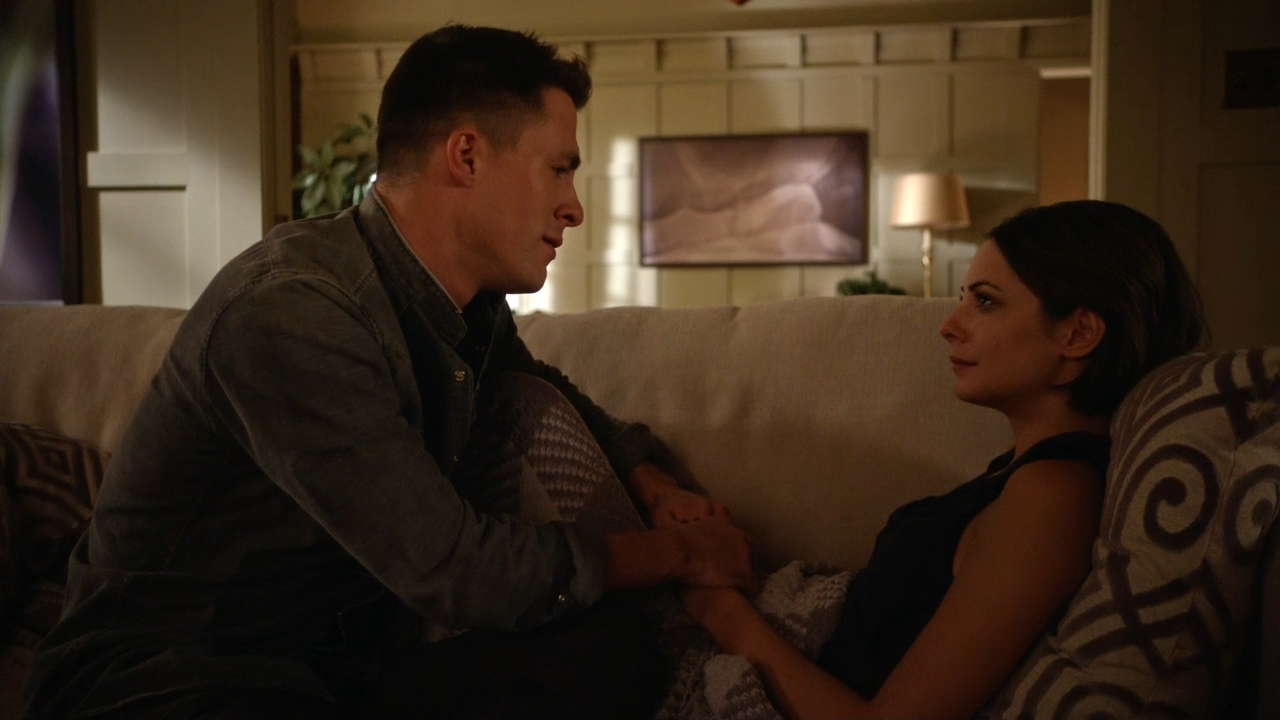 Marc Guggenheim, the Arrowverse showrunner, once said in an interview with TV Line that Thea's exit from the Arrowverse was being planned since a long time. Willa Holland wanted to pursue other projects and she needed to get out of her cocoon. Guggenheim says:
"Willa had expressed a desire to reduce her episodic commitment to the show and that was sort of done in sort of conjunction with an indication that it was likely that she wouldn't want to renew her contract past Season 6. So, we've kind of known for a while that this was in the offing. We revisited it with Willa at the beginning of Season 6, and she indicated that she hadn't changed her mind, that she was still interested in moving on."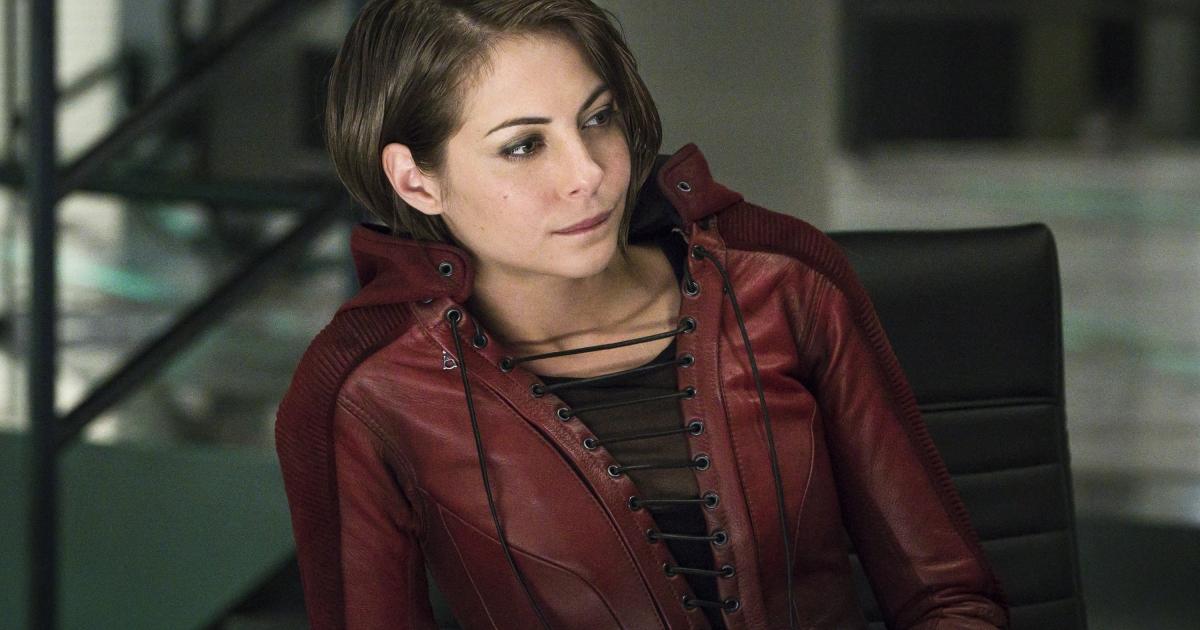 Willa Holland has always done good and stayed loyal to the show. That is why she was given a proper farewell, one that does not include any death or bloodshed. Willa's exit was actually pretty heart touching for a show that always lets a character off only if the guy or girl dies. Roy Harper happened to return back to the show at the perfect time, says Guggenheim.
The show-runners managed to factor in Thea's exit and Roy's temporary return and made it into an episode that was mesmerizing and beautiful. Arrow Season 6 has managed to change a lot for Oliver Queen. He is now without a sister, has a son and a wife to take care of, his own team has been broken down into two and Diggle is more and more hopeful that he will be taking on the Hood one day. A stunning season, this is turning out to be. What more can we ask for!!! But things will further get messier as the big bad Diaz is still out there scheming against Team Arrow and Star city.
The official synopsis of Arrow season 6 finale is out, you can read it below:
"In his darkest place yet, Oliver (Stephen Amell) wonders if he has failed at everything – being a father, a mayor and a hero. His frustration rising, Oliver lashes out at Felicity (Emily Bett Rickards) and William (guest star Jack Moore). A surprising visit from an old friend has Oliver questioning his next move. Ben Bray directed the episode written by Speed Weed & Emilio Ortega Aldrich".
Clearly, Arrow TV series may have changed over a period of time but one thing that has remained constant is that it always take Oliver Queen to a dark place no matter what he does. It's as if he is meant to be there. In the last season, Prometheus aka D.A. Adrian Chase almost broke him from the inside and made him confess things he has never admitted, not even to himself.
After he took his own life, fans thought that the next season will be light but wrong again Bob…this time the bad guy is Ricado Diaz who will stop at nothing to takeover the Star city. He killed Cayden James with his bare hands and has large chunks of SCPD and Civic body officials on his payroll. He will not be taken down just like that and Oliver will again be pushed to his breaking point. He will be visited by an old friend, a ghost from the past (possibly Malcolm or Tommy Merlyn) who will either help him overcome his weaknesses or push him further into abyss. Hoping for amazing episodes ahead. CHEERS!
Don't Miss: Marvel Comics Update: Major Superhero Team Returning Back To Marvel Universe