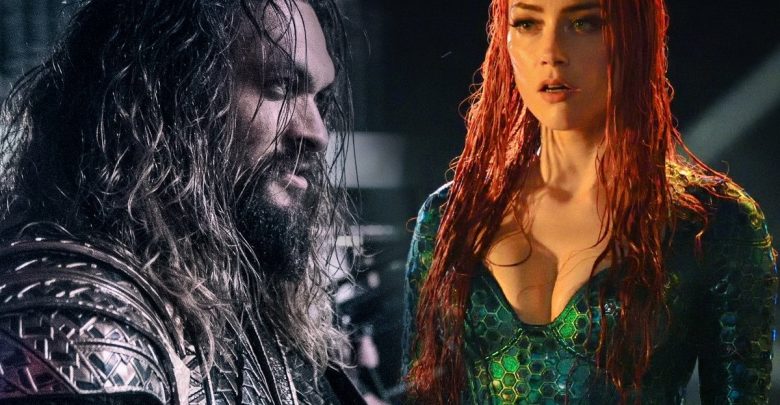 DC's Aquaman has a fair bit of time left before it hits the theatres. James Wan has helmed the project and we all know how capable he is with an action movie. He is the king of horrors and he can add an element of that in the only upcoming DC movie this year. DC is in a kind of weird position right now, as they needed Justice League to do well, but it did not perform up to the expectations of Warner Bros.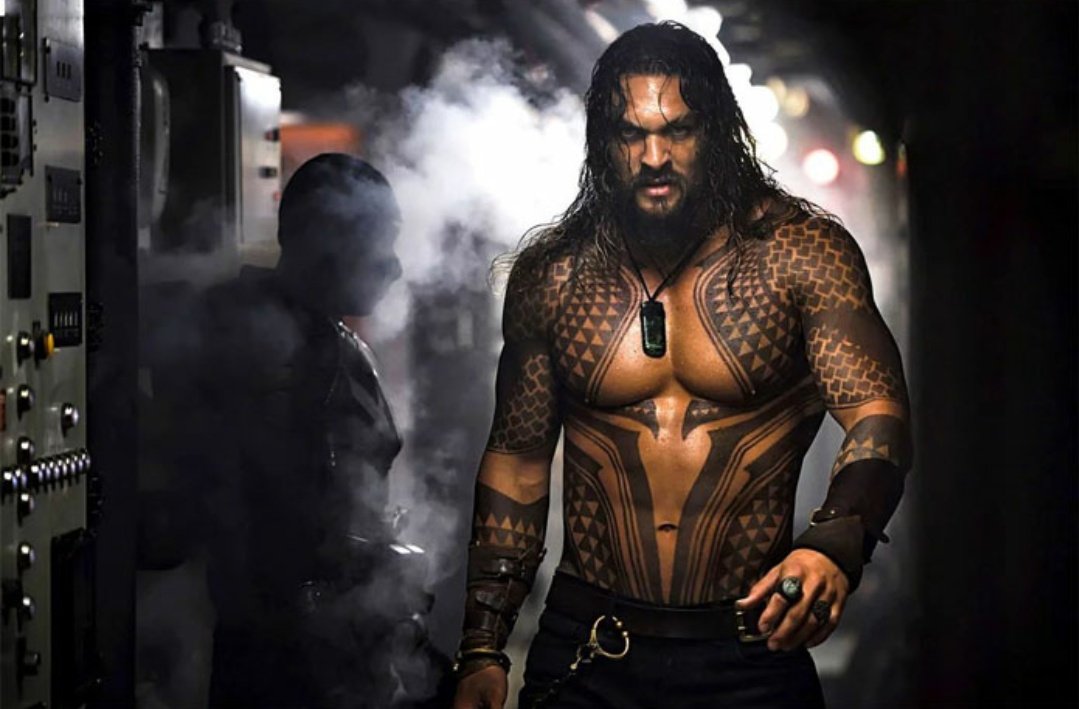 Till now, WB has not managed to get a Team up movie spot on. Their two solo movies have been good and Wonder Woman was one of the best comic book movies that came out last year. Justice League needed to back Wonder Woman's success but it failed to do that, and now WB and DC will be taking their time with these movies and not rush things like they have been doing till now. Aquaman is their next upcoming project which will be followed by Shazam! and Wonder Woman 2 in 2019, and Suicide Squad 2 and Flashpoint in 2020.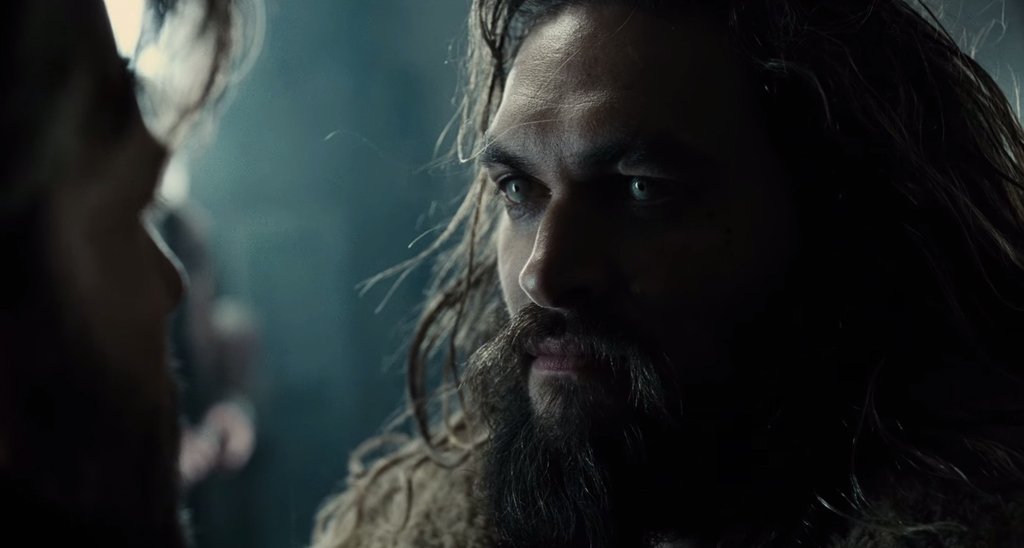 Aquaman is a classic DC Superhero who is also the founding member of Justice League. He is the King of Atlantis. He has telepathic powers and the ability to command all sea life and possess mighty strength and speed that only few can match. He can survive on land and under the depths of oceans with extreme temperatures. In DC Cinematic universe, the character of Aquaman is played by Jason Momoa who made his debut in the DCEU in Batman v Superman: Dawn of Justice and then appeared in the Justice League movie. He has now got his own solo movie.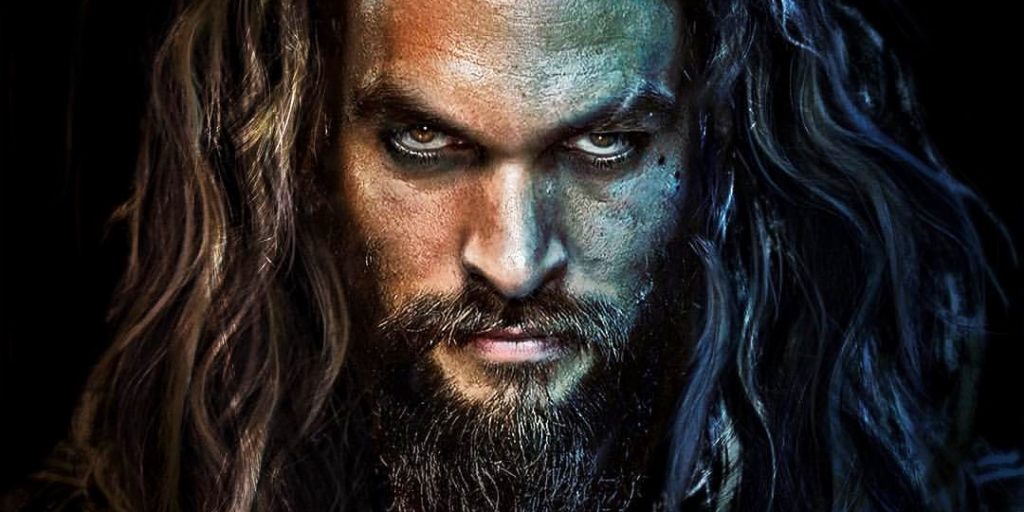 Aquaman is a character which was not a beloved JL member but he has got a great response from the audiences ever since Jason Momoa was cast in the role. Even though most of his story arc was cut in Justice League, he still looks to be promising and in the hands of James Wan, Momoa will surely deliver a rather amazing interpretation of the character.
The Aquaman cast is full of great A-list Hollywood actors. Amber Heard is playing 'Mera', who is the love interest of Aquaman in the movie and a loyal soldier to the Queen of Atlantis, Atlanta, who will be played by Nicole Kidman. Along with these three, we know that Patrick Wilson will be the big bad in the movie and he is portraying the character of Orm aka The Ocean Master, who is the half-brother of Arthur Curry aka Aquaman.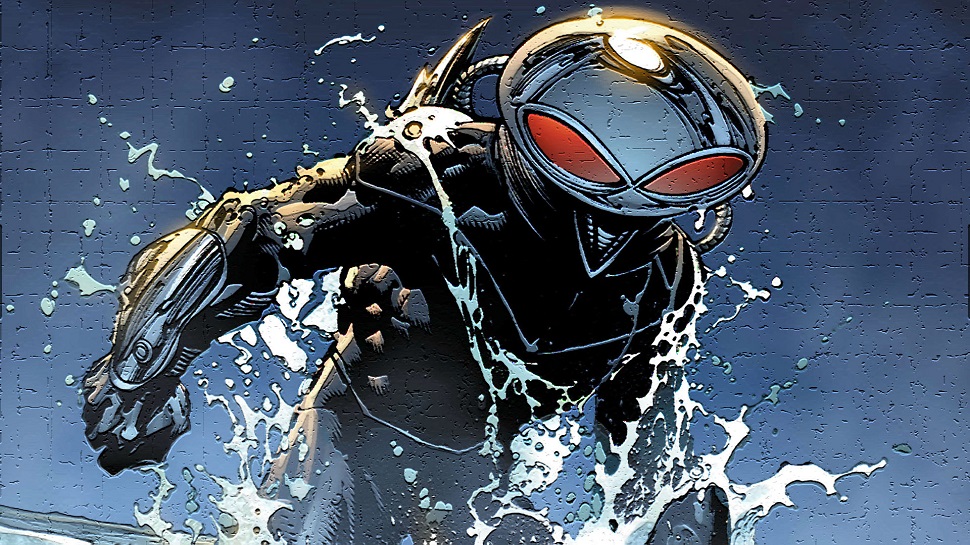 The big villain of the movie is Black Manta which is likely to be played by Yahya Abdul-Mateen. He first appeared in Aquaman #35 in 1967.He was a treasure hunter whose mission was to collect a sample of Aquaman's blood. As a result, a bloody battle ensued which led to the death of Aquaman's father. He hunted down Black Manta who developed a special suit to fight in the sea, but Aquaman accidently killed Black Manta's father. Since then they are arch enemies of each other.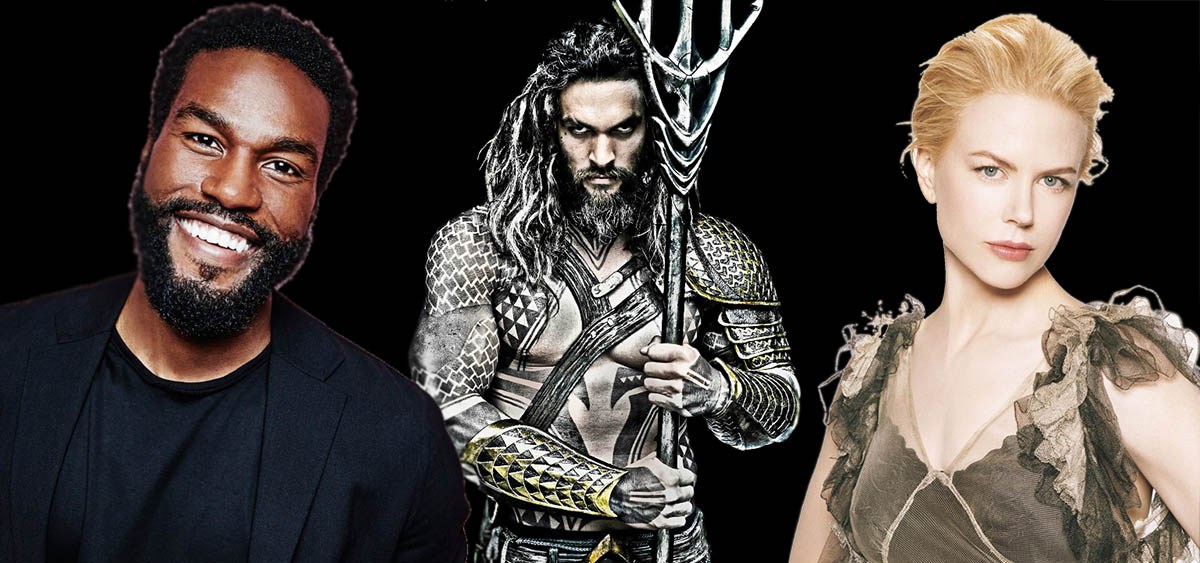 Willem Dafoe will also appear in the movie and he has donned the role of Nuidis Vulko, who was also supposed to appear in Justice League, but his footage was left on the floors of the editing room. Another big actor that is going to play a major role in the movie is Dolph Lundgren. He will be playing the role of King Nereus.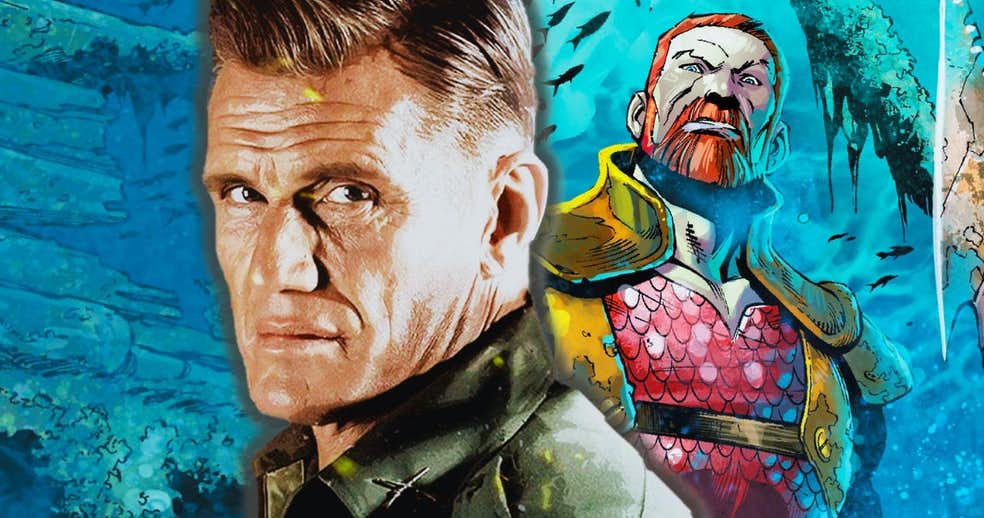 Now, the big news for the movie which was being rumored before is that King Nereus and Mera will be having a slightly different relationship in the movie than they had in the comics. Dolph Lundgren himself confirmed the rumors circulating this matter as he revealed many details about his character and the movie in his latest interview. Here's what he said: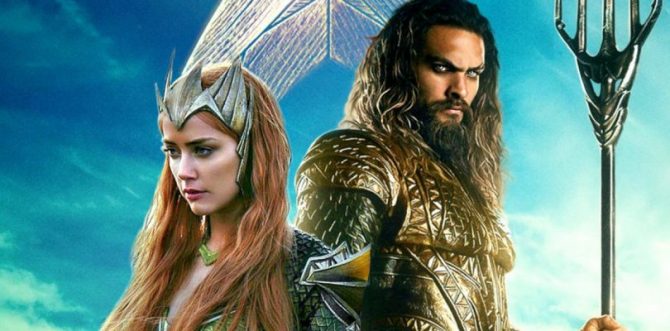 "It is good to be king. Basically, I try to keep the peace down there along with Amber Heard, who plays my daughter. She's trying to convince me to join the right side. Then you have Nicole Kidman as Aquaman's mother. We're trying to avoid war between the surface dwells and the people of Atlantis."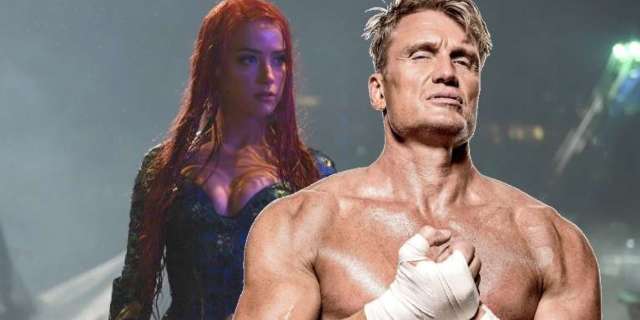 According to this, it seems as if there will be an attempt to unite the seven kingdoms of the sea, though it remains to be seen if the purpose of this attempt is for peace or for war. In the comics, Nereus is the leader of a militant Atlantean group which is called the Xebels. Nereus was going to ascend the throne of Atlantis and take Mera as his bride and the future queen of Atlantis. here it seems that James Wan is trying to reshape that by making Mera King Nereus' daughter instead.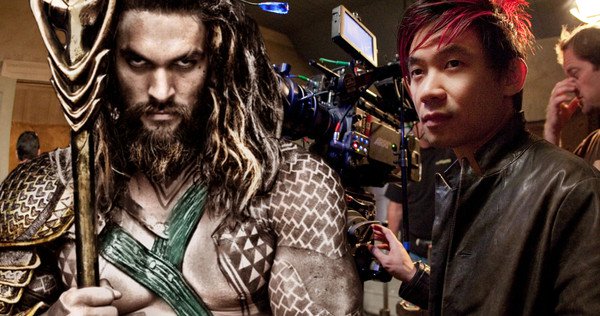 Jason Momoa, the actor playing Aquaman shared interesting details about the plot of the movie and what fans can expect from it. Here is what he said: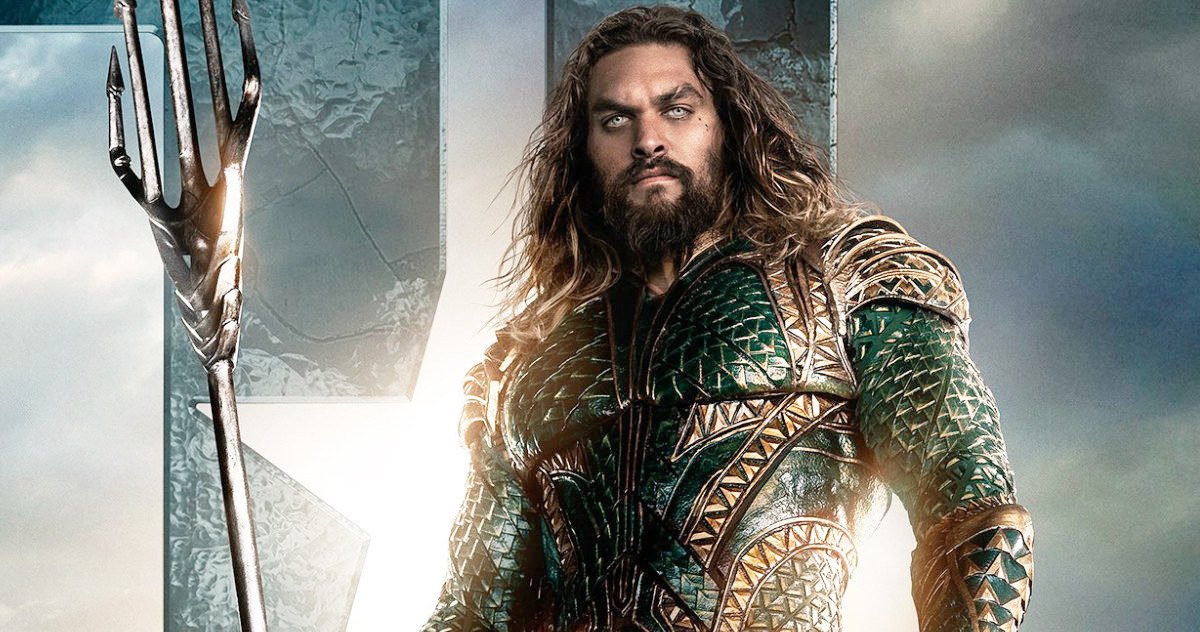 "You're going to see this ocean world, which we just pollute, and how do these people feel underwater with what the land does to the ocean. And this war that is going to come between the two, and I'm the only one that can link the two. He has to do it. He doesn't want to do it. Surpassing Justice League, this moment in time is his call to become king. The only thing that can save Atlantis is me fighting my own brother. There's a big battle, and there's an epic fight".
Momoa drew parallels between Star Wars and Aquaman and said this:
"It's also a big road movie because we travel all over the world. It's got that Star Wars quality of gigantic ships and guys riding sharks. It's going to be this whole world you've never seen before. You're going to see him start as this guy who probably rides bikes, works on cars. You get to see him this one way as kind of a dirty, dark, drunkard, and then turn into this regal king."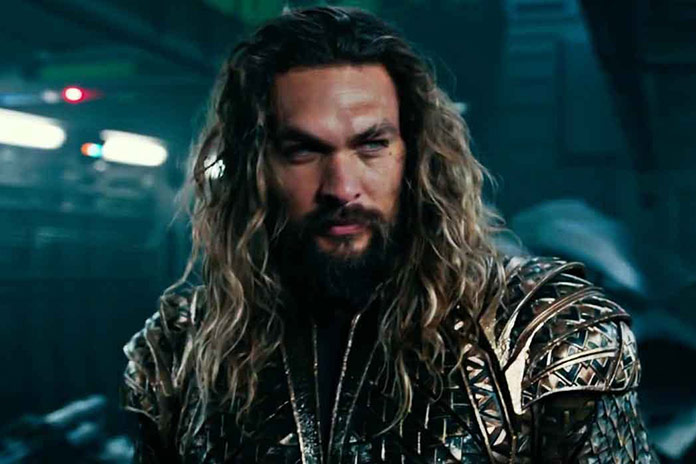 Zack Snyder's wife Deborah Snyder is actively involved in the Aquaman shooting. She explained why Jason Momoa was cast as Aquaman and what was the experience of shooting underwater scenes. She said: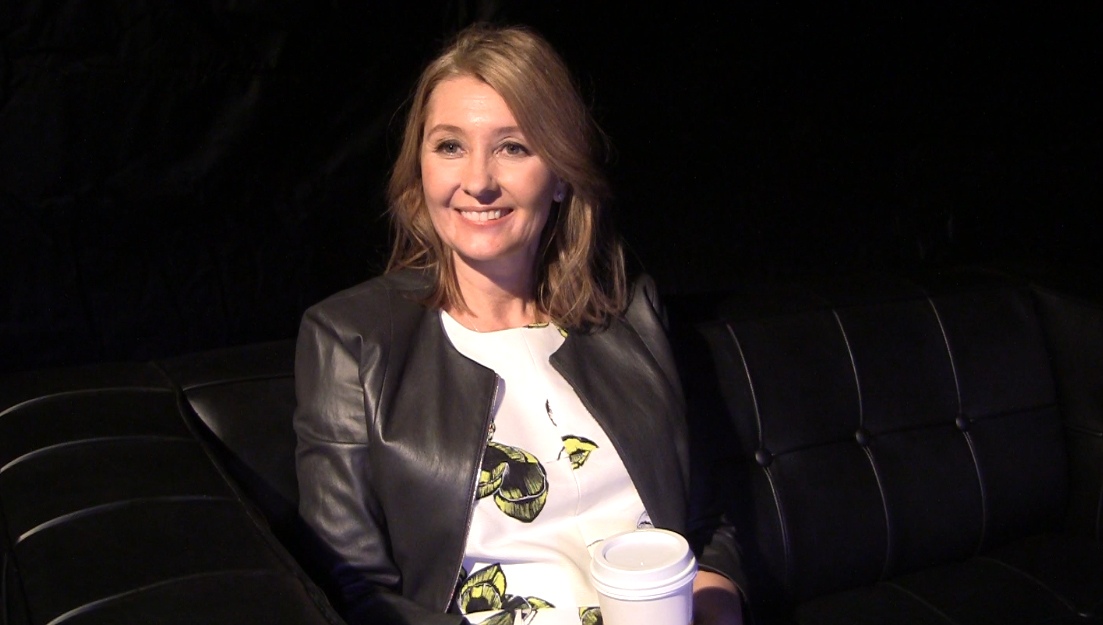 "We're big Game of Thrones fans. I remember Jason Momoa (as Dothraki chieftain Khal Drogo). Zack was like, 'Jason would be the perfect Aquaman.' I was like, 'It's so out of the box. But yeah!' He can be tough. And he feels like he comes from the water."
She added: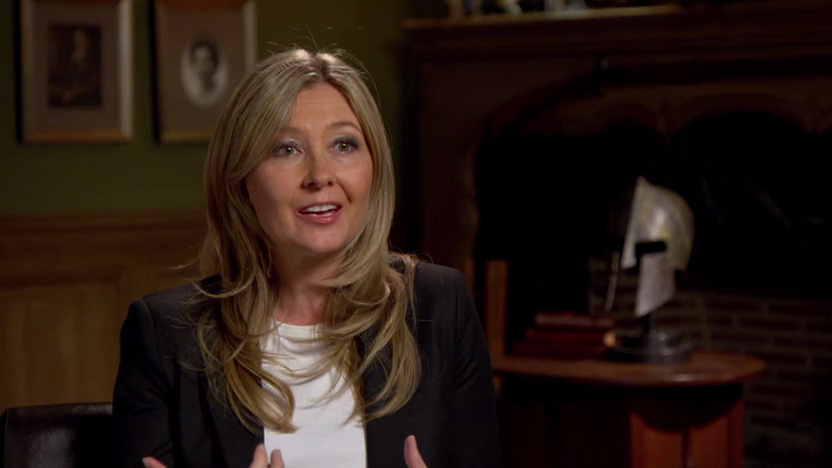 "It was a learning experience because we actually shot that underwater. After we shot it Zack said, 'Are you kidding me? We can't shoot all these underwater scenes.' It gave us a chance to say, 'How are we going to do Cyborg? Is he going to be mechanical?' It was a way to start testing a little bit. We were able to hone in on it when we came to Justice League.' For movies with these superheroes you have a lot of kids [watching] and they become role models for kids. They become role models for adults too, but what's different for the kids is they can't necessarily distinguish between the character and the actor. Casting the person who was going to play the role was really important to us because it means a lot more. It's not like a typical role an actor has. It's magical when it works."
Well, let's see how this works in the movie and what impact does this have on the movie ultimately. Here's the official synopsis for the movie: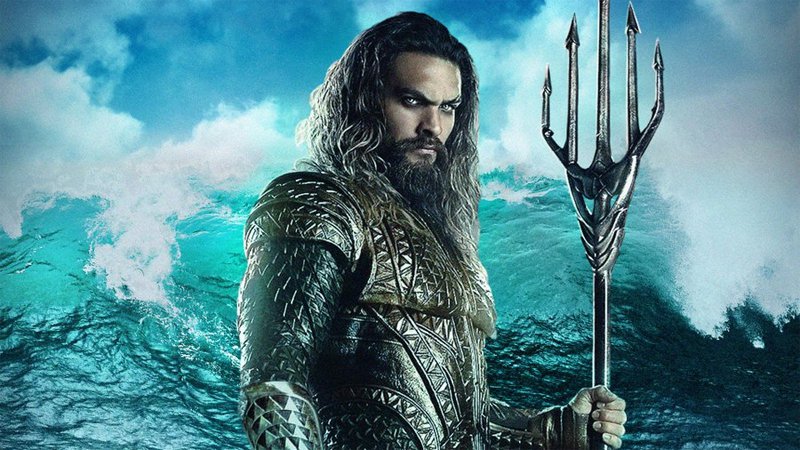 "'Aquaman' will center on Aquaman as a reluctant ruler of the underwater kingdom of Atlantis who is caught between land dwellers that are always polluting the globe and his own people who are ready to invade the surface. Aquaman is the King of the Seven Seas. This reluctant ruler of Atlantis, caught between a surface world constantly ravaging the sea and Atlanteans looking to lash out in revolt, is committed to protecting the entire globe."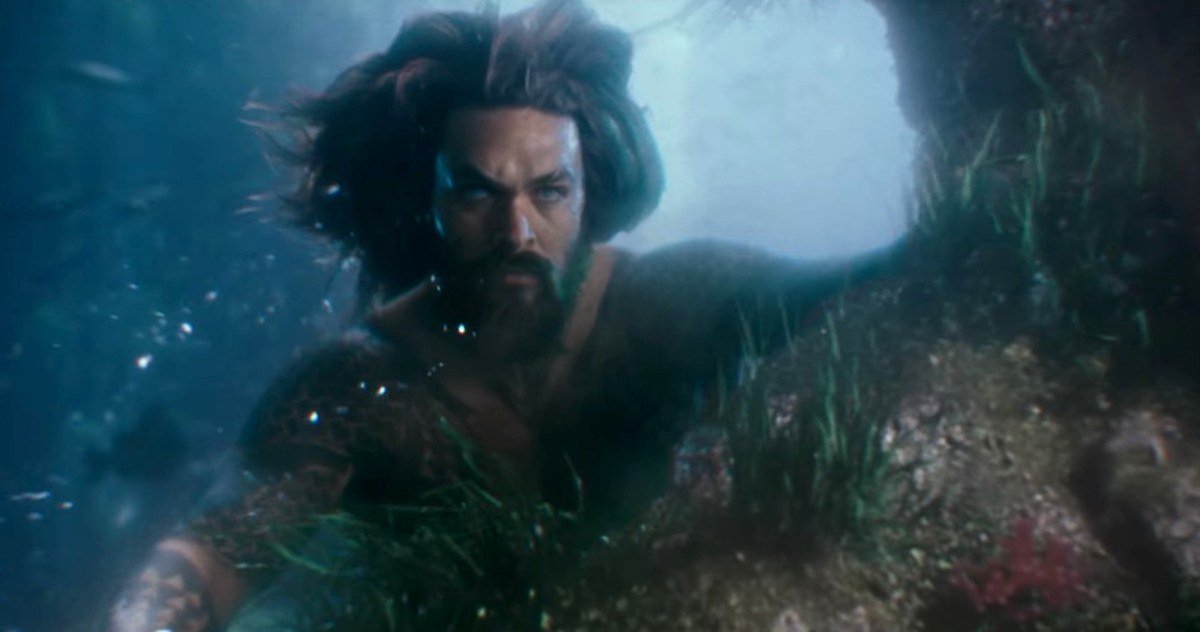 Aquaman will hit the theatres on December 21, 2018. There are massive expectations riding on the movie and fans just can't wait to see the transformation of Arthur Curry into King of Atlantis.
Don't Miss: 10 Weird Facts About Wonder Woman's Body That Will Surprise You!!!