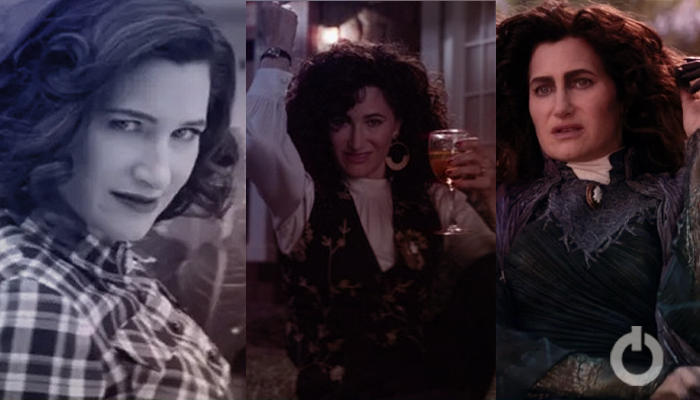 WandaVision introduced a certain number of new characters. While the show entertained us thoroughly, episode 9 gave us the most awaited fight. Agatha Harkness and Wanda Maximoff went toe-to-toe against each other. We finally got to see Agatha's true powers. It was further established through this fight that Agatha is a force not to be reckoned with. Moreover, we now know why Agatha Harkness was in Westview for so long. What could be the reason for this? Well, we finally have the answer to that, all thanks to Agatha Harkness actor Kathryn Hahn.
Why Agatha Harkness Was In Westview for so long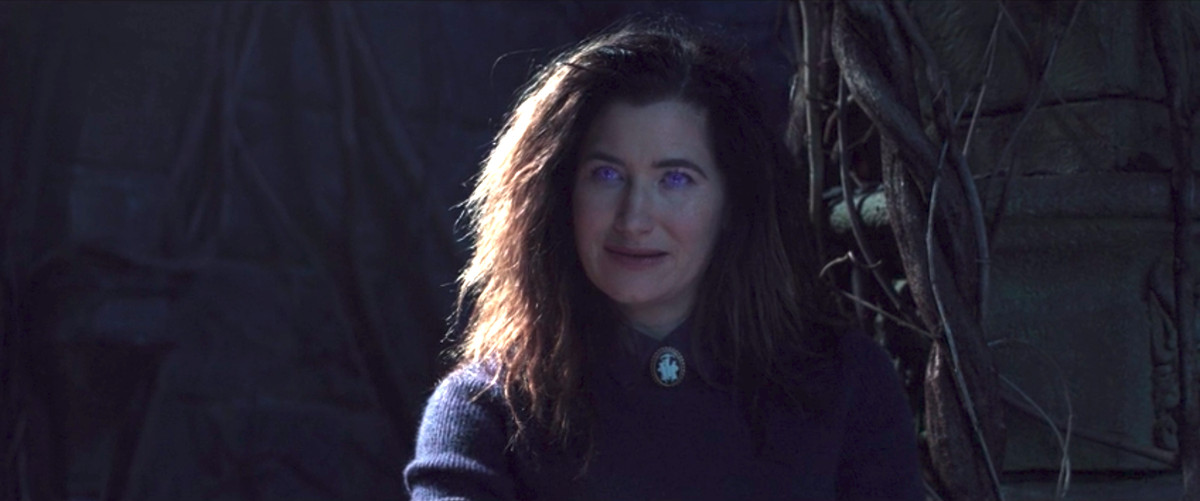 Kathryn Hahn has spoken her piece. In my opinion, Hahn was the perfect casting for Agatha. She really amped the persona of the character. So now, she has recently interacted with Rolling Stone about her experience on Marvel Studios' WandaVision. She said:
"It would be fun to go back and watch from the beginning again, because it's all in there, all those questions and queries. We knew how to layer in all those different levels and still play on the top of it."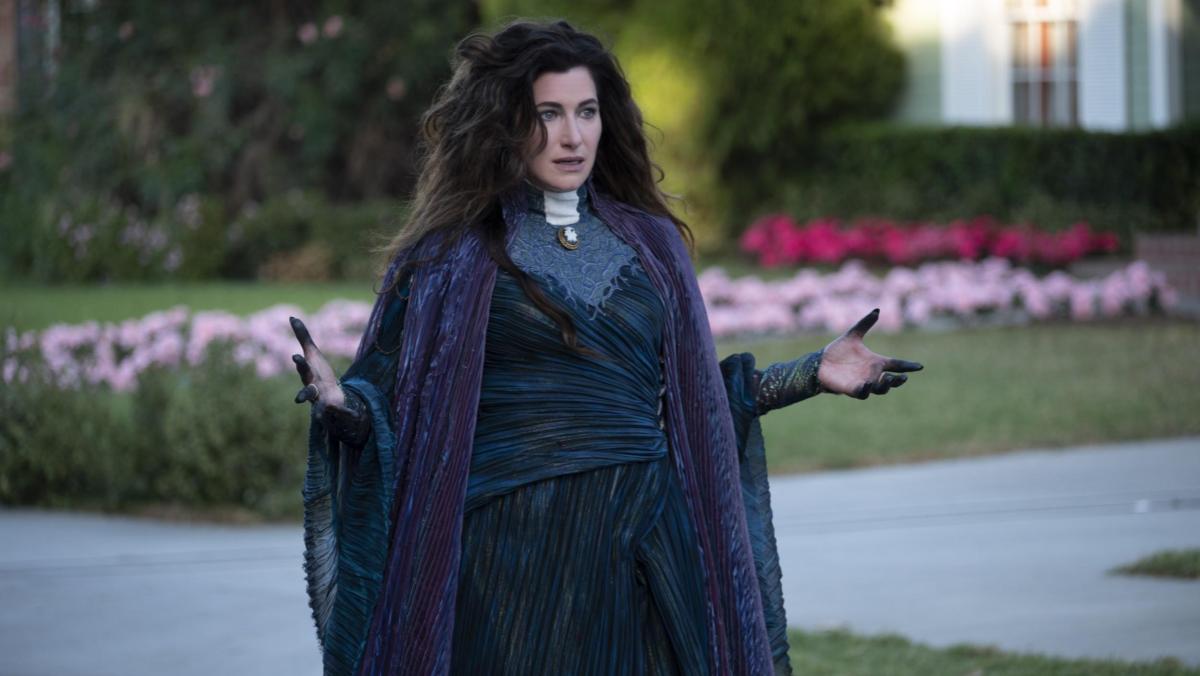 It makes sense. WandaVision was thoroughly layered with incalculable elements. We all know that Harkness was attracted to Wanda's power. That's why she arrived in Westview. But Hahn reveals that Agatha stayed in Westview because she started having a good time because of Wanda's sitcom reality. She continued:
"Agatha certainly knew a lot of what was going on, and she lingered in the sitcom world longer than she had anticipated, just because she started having a good time. But it was a fine line. You had to really play in the world, because you didn't want to tip anything to the audience, who are very savvy anyway, especially the people that know Marvel really, really well."
Where Will We See Agatha In The MCU Now?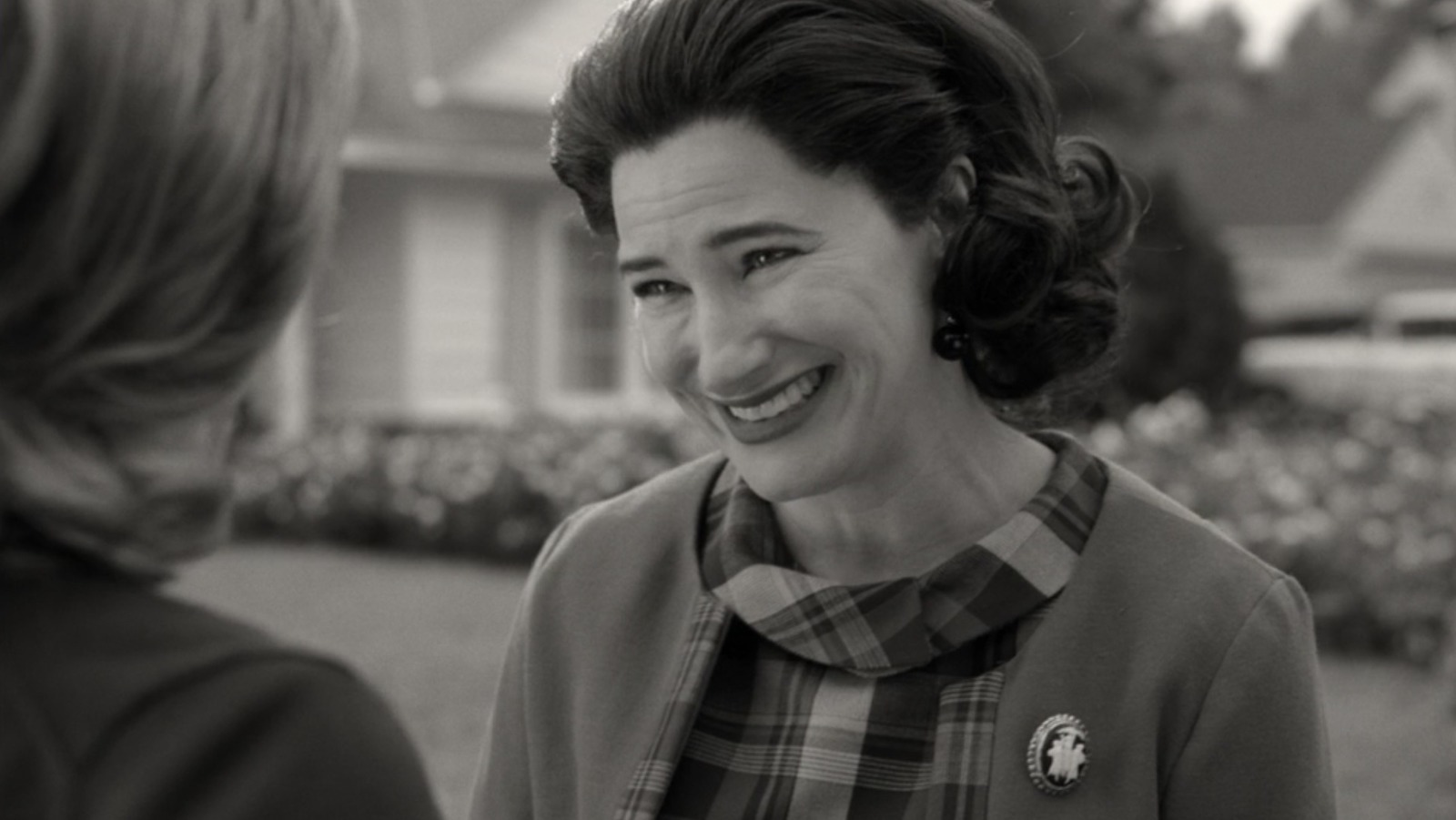 Let's throwback to the final moments of WandaVision before the credit roll. Wanda assured Agatha nobody would ever bother her, and that she would be seeing her. Need I remind you, Agatha made it very clear that Wanda will, at some point, come looking for Agatha's help. Agatha's future in the Marvel Cinematic Universe can go in possible directions from here. In my opinion, this moment will not be rushed. Marvel will look for just the perfect time to introduce her.
Kathryn Hahn, as I said before, is a perfect choice for Agatha. The fans were left stunned after seeing her portrayal of Agatha. Hence, it is almost too obvious that Marvel will forget about her so easily. Agatha Harkness has more than 300 years of knowledge and experience as shown in the show. Moreover, her history with Wanda in the comics is too rich and easily adaptable. So, let's see where we hear the song "Agatha All Along!" next.
So this is why Agatha Harkness was in Westview for so long. It will be interesting to see if she appears in Doctor Strange 2 next year. Besides that, MCU's upcoming roster includes Black Widow, Eternals, Shang-Chi and the Legend of the Ten Rings, Spider-Man: No Way Home, Thor: Love and Thunder, Black Panther: Wakanda Forever, The Marvels, Ant-Man and the Wasp: Quantumania, Fantastic Four, Guardians of the Galaxy Vol. 3, Deadpool 3, and Blade. We've also got several MCU shows for Disney Plus including Loki, What if…?, Hawkeye, Ms. Marvel, Moon Knight, She-Hulk, Secret Invasion, Ironheart, I am Groot, Armor Wars, Echo, Wakanda, and Okoye.
Follow us on Facebook, Instagram & Twitter for more content.
Also Watch: