News
Taylor Swift Is Justice League Superhero In Her Latest Video And It's Not Wonder Woman  
The latest music video of Taylor Swift dropped on major music channels and it is unlike anything she has ever done. The theme is sci-fi featuring a virtually nude Cyborg Swift. The title of the song is "Ready for It" directed by Joseph Khan which has drawn inspiration from popular sci-fi movies like Blade Runner, Ghost in the Shell, Tron Legacy. The video has reached to the top slot and has already garnered 14 million plus views.
The song starts with a tribute to "Ghost in the Shell" where she is wearing a hoodie in the dark alley full of Chinese signs and symbols. She continues to croon but she found herself trapped in a glass box (inspired from Tron). She is looking sexy in those blue segments glowing on her naked body.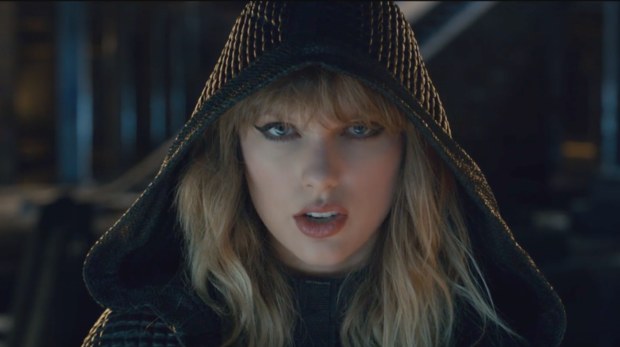 It's pretty awesome as Swift is trying something new and at the same time the song is deep and meaningful like always. Moreover, it's only month left before we see the grandest DC extravaganza on big screen. The DC fans are pumped and totally game to see their favorite superheroes beat the shit out of Steppenwolf. The news doing the rounds is that DCEU's Justice League has changed the backstory of Cyborg which is not surprising as it has been done before. Infact, he has two origin stories already – pre-flashpoint and post-flashpoint.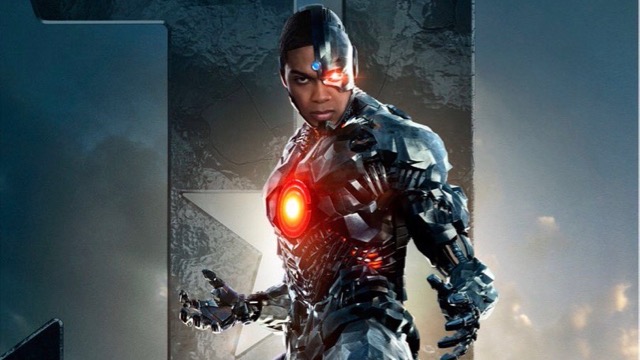 At one of the events, the promotional material of Justice League was distributed among fans featuring bios of superheroes. In the bio of Cyborg, there was totally new information which was never seen before. In the new version, Victor Stone receives life-threatening injuries in a car accident which caused his father to use an Apokoliptian mother box to reconstruct his body and save his life.
For a month now, there have been reports of massive reshoots by Joss Whedon (Director, The Avengers) who took over the reins after Zack Snyder had to leave it midway due to personal tragedy. The studio has infused additional $25 million into the project, and it's taking longer than usual.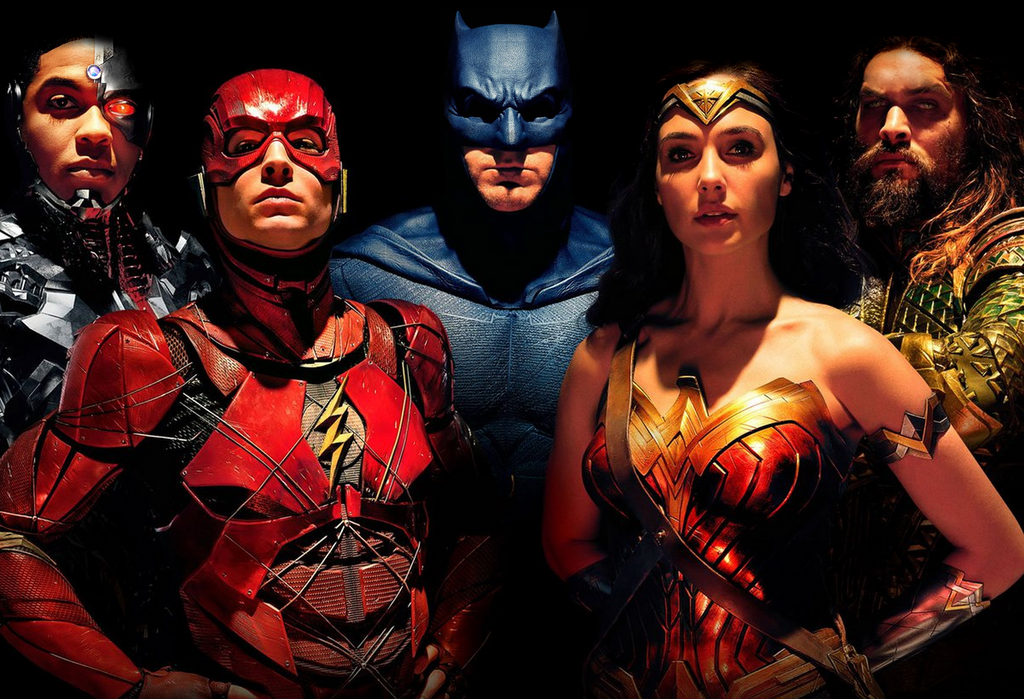 There were reports circulating that the previous version was unwatchable and Joss Whedon has taken the knife to the script and completely changing the tone of the movie. The minor cuts turned into marathon shoots and there is also talk of giving co-direct credit to Joss Whedon since he has changed a lot of the movie.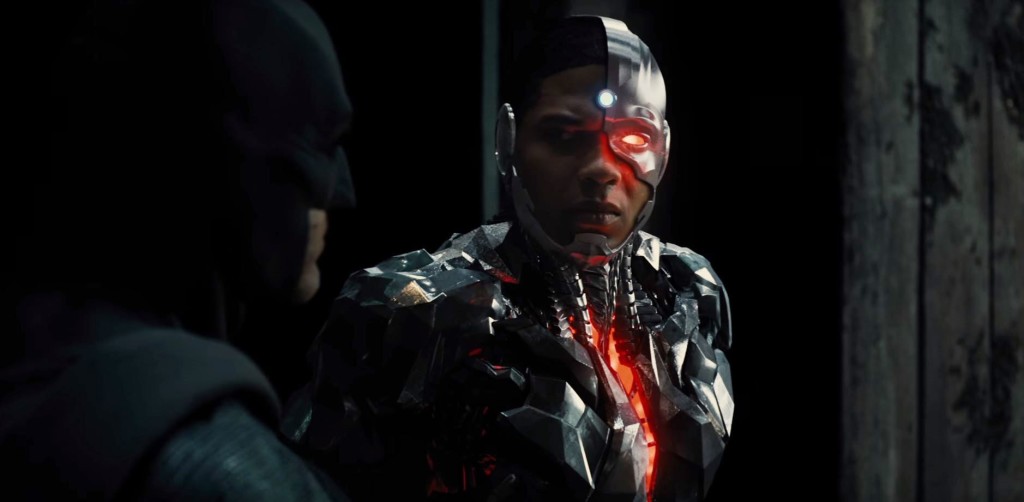 Ben Affleck recently said that Justice League "is the product of two different directors" for which Joss Whedon will get a scripting credit for his efforts. It's learned that much of the reshoots are concerned with how Ray Fisher's character Cyborg would appear in the movie.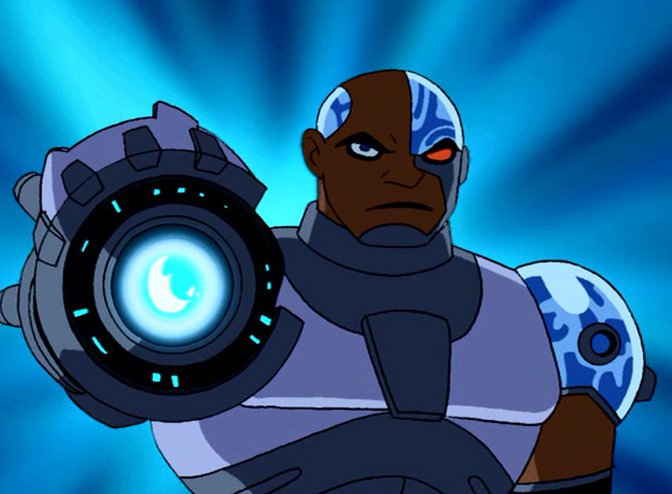 The character of Cyborg will be fundamentally different in the Justice League movie from what we know of him since the days of Teen Titan. Recently, Ray Fisher appeared at AsiaPOP Comic-Con in Manila, nobody was interested to know more about the film he was promoting i.e The Astronaut Wives Club. He spoke about Justice League and told ComicBook.com that this will be Cyborg of a new era. Here's what he said: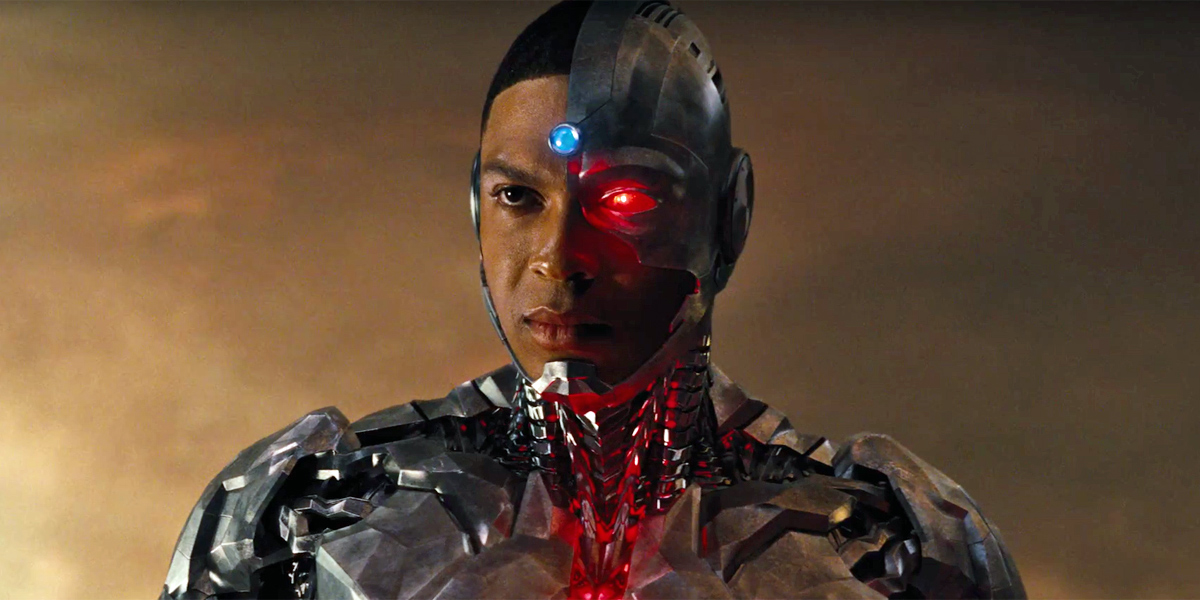 "He's a very real and grounded character and that's something I found very interesting to bring to the table. I love the cartoon, but this is a different Cyborg, for a new era."
An entire generation of viewers grew up watching Teen Titan animation series where Cyborg appeared and voiced by Khary Payton (The Walking Dead). He feels this is something very different he is doing. He said: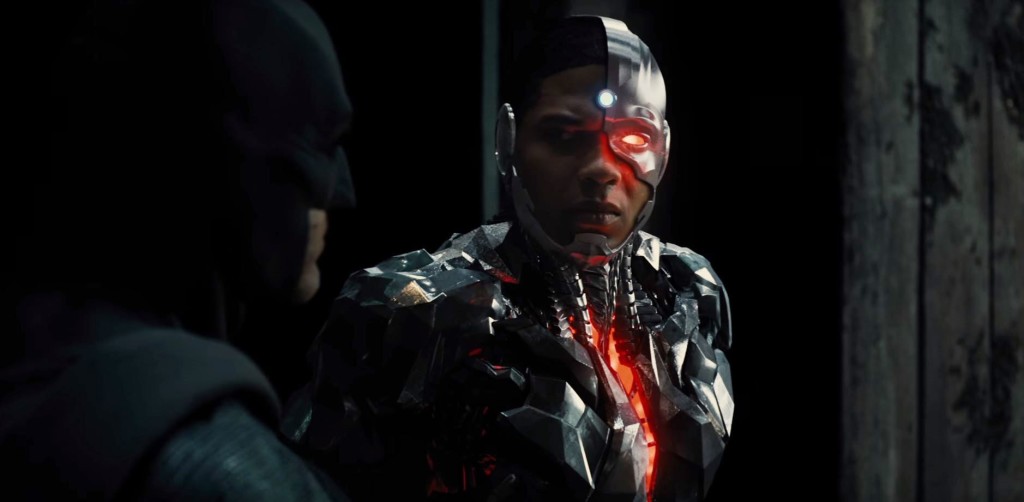 "I was a huge fan of that Cyborg growing up as a kid because that was when the original cartoon show was on, and Khary Payton is a master at what he does."
Justice League is a gritty and bold take on the character of Cyborg as compared to DC comics, but it's not wise for Warner Bros. to completely ignore elements of Teen Titan. Well, you don't need to worry as Ray Fisher intends to use famous catchphrase of Cyborg "booyah".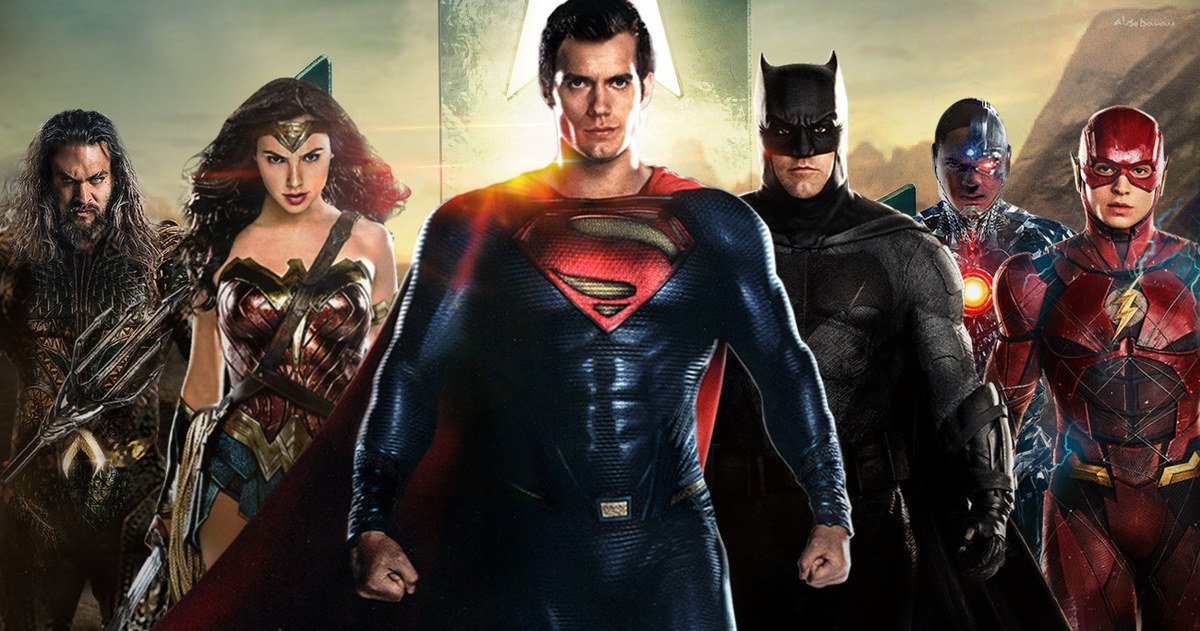 The Justice League movie has a strong ensemble cast including Batman (Ben Affleck), Superman (Henry Cavill), Wonder-woman (Gal Gadot), Aquaman (Jason Mamoa), The Flash (Ezra Miller) and Cyborg (Ray Fisher). The movie is directed by Zack Snyder and written by Chris Terrio based on the characters of DC comics. The story of Justice League will follow the events of Batman v Superman: Dawn of Justice and mark the Phase 1 of DC Cinematic Universe. The movie will assemble the greatest DC superheroes under one roof against a terrifying adversary Steppenwolf.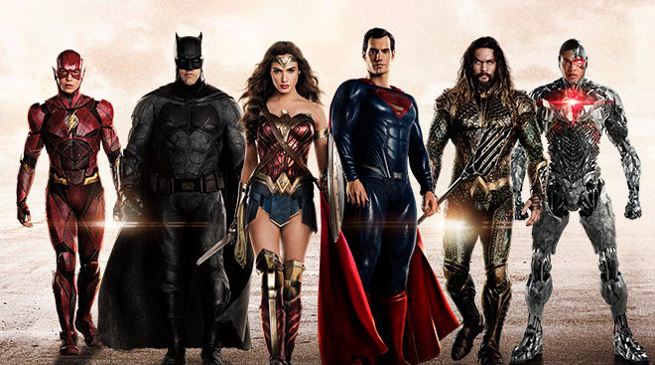 At the end of the Batman v Superman, the Man of Steel was dead, while Batman and Wonder Woman had begun to assemble the Justice League, an elite team of superheroes to fight a supervillain Steppenwolf who has been awakened in the wake of events. The Steppenwolf is basically the military general of Darkseid who have sent parademons to interrogate/kidnap Batman and Earth's scientists to retrieve Apokoliptian Motherbox which is the most powerful object in the realm.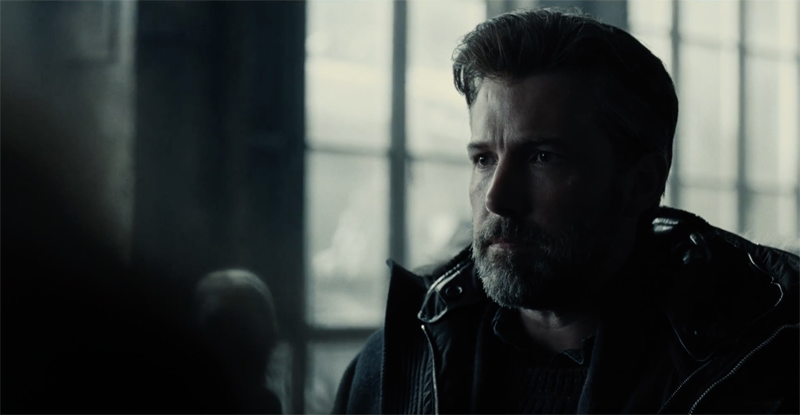 Till now, the center of attention has been Ben Affleck's Batman as he is responsible for putting together an elite team of superheroes to protect the planet from the ultimate destruction. This was also reflected in the first line of old synopsis.
Here's the synopsis of JL:
"In Justice League, fueled by his restored faith in humanity and inspired by Superman's selfless act, Bruce Wayne enlists the help of his newfound ally, Diana Prince, to face an even greater enemy. Together, Batman and Wonder Woman work quickly to find and recruit a team of meta-humans to stand against this newly awakened threat. But despite the formation of this unprecedented league of heroes—Batman, Wonder Woman, Aquaman, Cyborg and The Flash—it may already be too late to save the planet from an assault of catastrophic proportions".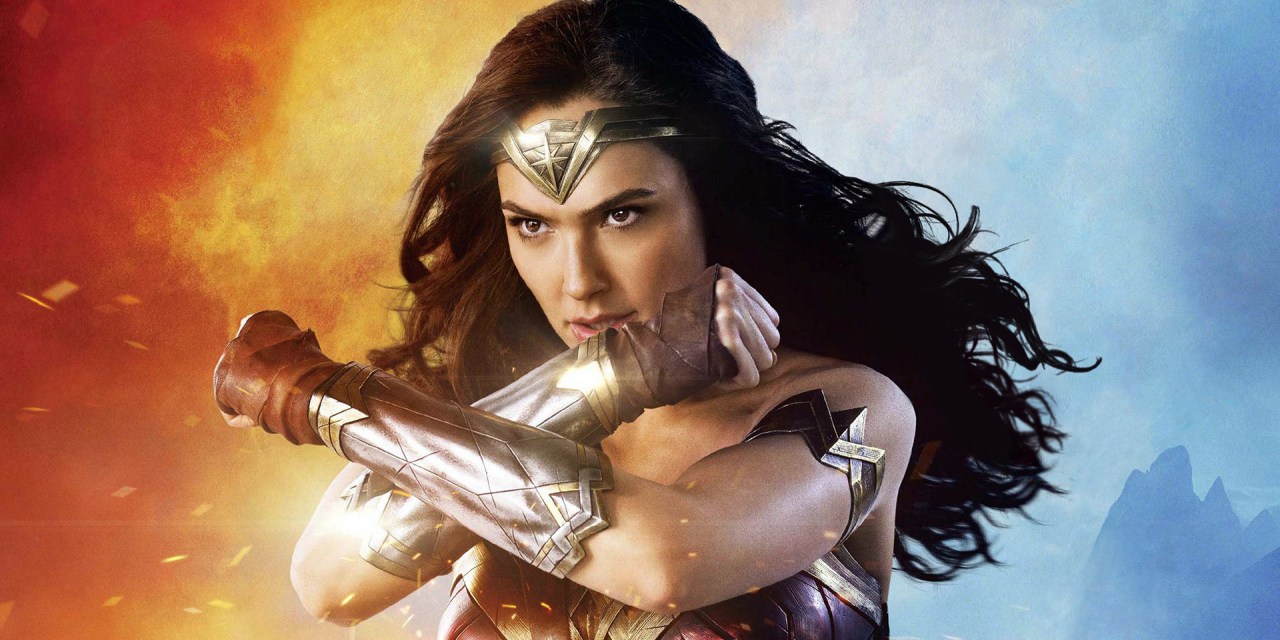 But in the new synopsis, the role of Wonder Woman is shown to be prime. Here's the new official synopsis:
"Once again, Wonder Woman must demonstrate her ability as a fierce warrior. Facing a great enemy, she and Batman join forces to recruit a group of meta-humans to stand against this newly awakened threat. Having formed an unprecedented League of heroes, they set out to save the planet from an assault of catastrophic proportions."
All the DC fans are looking forward to an exciting fun-filled Justice League movie to be released on November 17, 2017. CHEERS!
Don't Miss: Wonder Woman Is On A Roll, Broke Another Box-Office Record