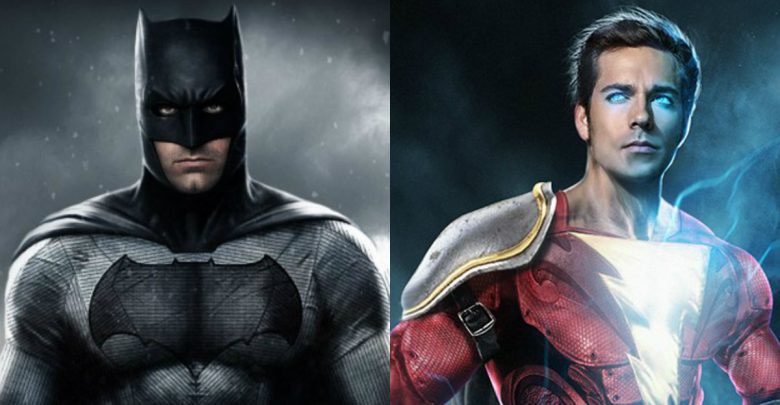 The DCEU gained confidence after Wonder Woman turned out to be a massive blockbuster and provided a kick-start that they really needed after Man of Steel and Batman v Superman got mixed reviews even though they did reasonably okay at the box-office. The Justice League movie could have taken the DC cinematic universe to insane heights but it fell way short of gigantic expectations that fans had.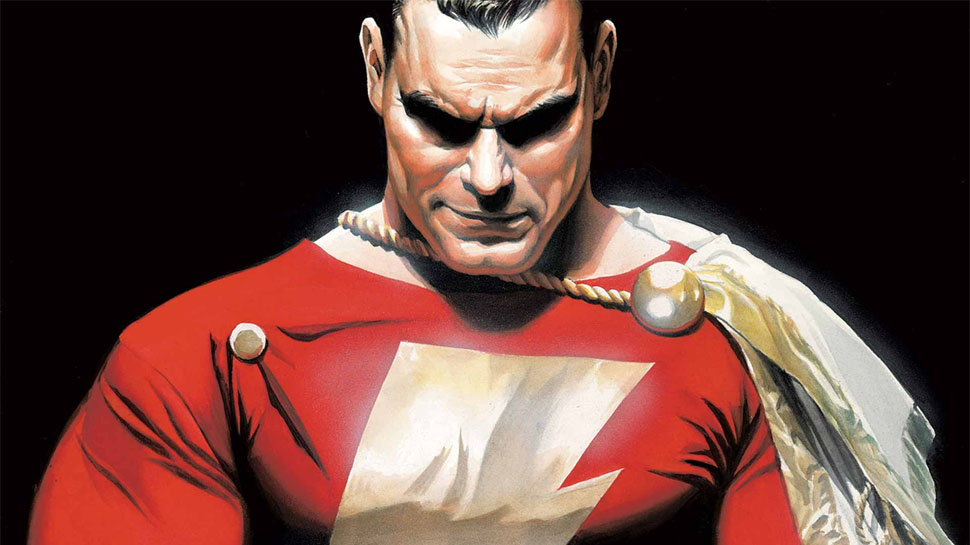 After Justice League, WB has already set up a slate of movies that are already under production and will hit the theatres in the coming years. The next movie that is already under production is Aquaman which is coming out in December 2018. After Aquaman, we have got three movies that are under works for a 2019 release which is SHAZAM, The Batman and Wonder Woman 2.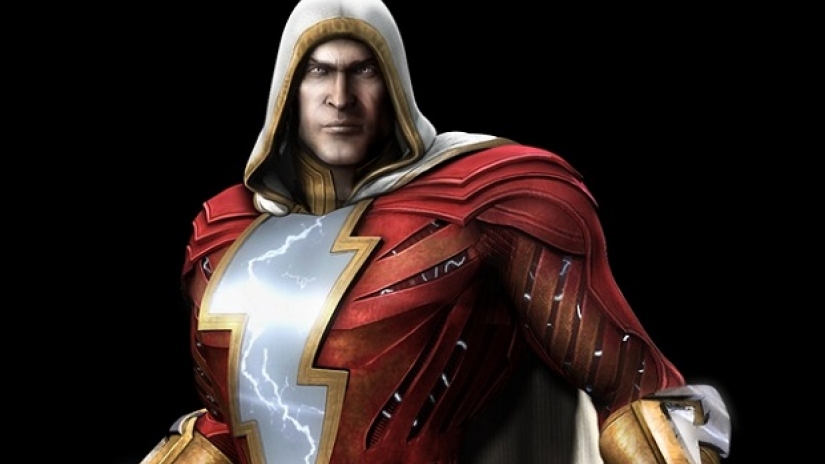 The director of Shazam Sandberg teased fans about his impending superhero feature. The director reached out to writer Henry Gayden to praise his "latest draft" of 'Shazam'. However, if you look closely at the tweet below, you will see the script isn't exactly what it appears to be.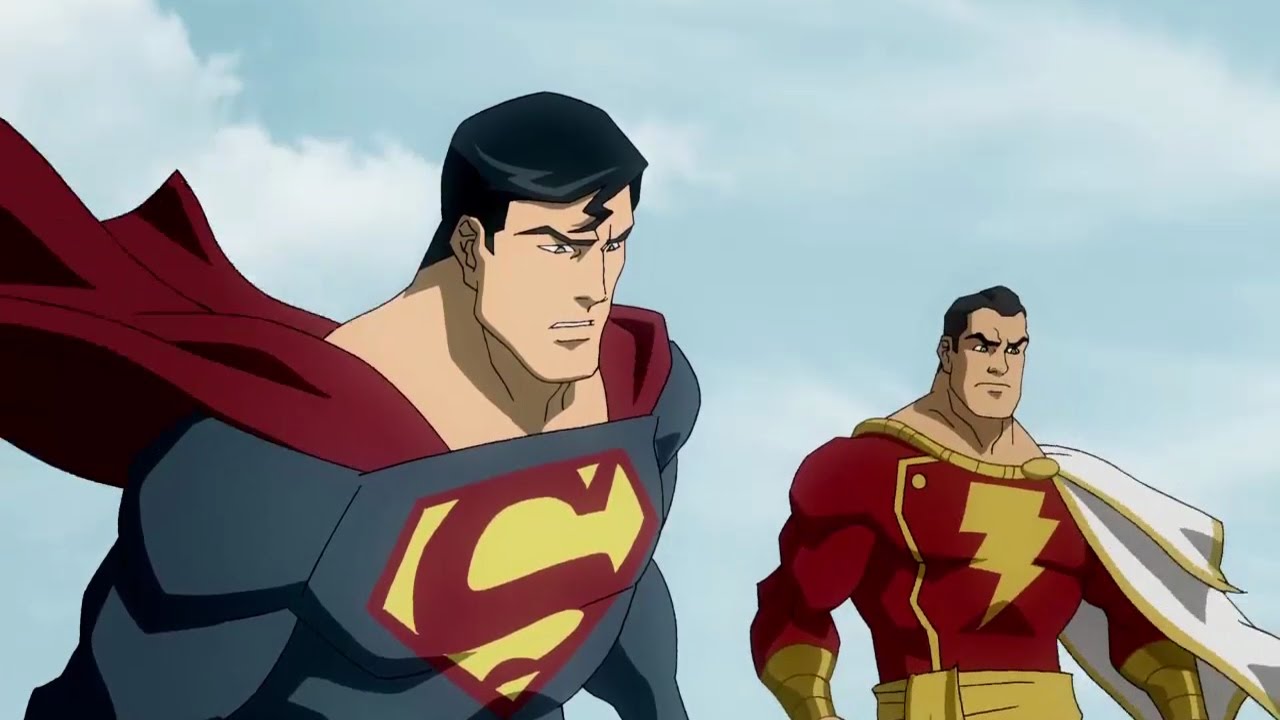 The script starts with a Red and Blue blur in the sky. Then the blur appears to be none other than the Man of Steel himself.  Billy Batson is not very impressed with Superman and after seeing the Kryptonian, he exclaims, "Oh, is dis bitch. Hold my beer Tawny." Tawny of course is a dapper looking Tiger who is a supporting character of Shazam in the comics.
After a moment, Billy transforms into Shazam and asks Superman if he is "back for another whoopin'" to which Clark declines. The script says Superman "quickly puts on a pair of glasses like a bitch," making makes Shazam lose sight of him.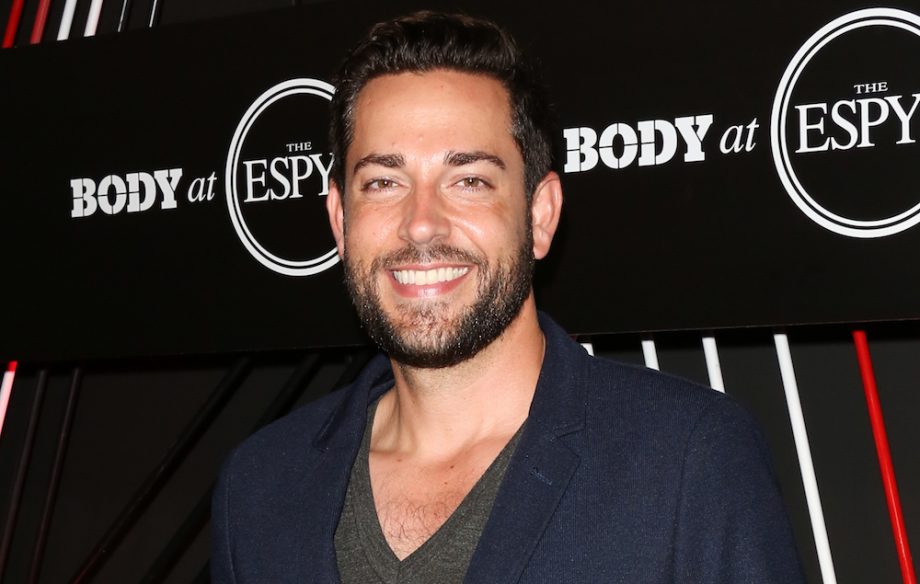 Recently, it was announced that the 'Chuck' star Zachary Levi that is going to star in SHAZAM! and will play the role of Billy Batson, aka SHAZAM. He will don a red suit and white lightning bolt in the DCEU's Shazam. There were various actors that were being looked upon to take on this role before Levi had been finalized.
Earlier, there were two actors that were the possible candidates to play the older, super-powered version of Billy Batson. According to the sources earlier, John Cena and Joshua Sasse were the frontrunners for the part.
But it seems Shazam won't be alone in his fight against the bad buys. David F. Sandberg took to Instagram and posted a video that made fans think if Batman would appear in Shazam. The video was from DC Animated project featuring Billy Batson who is unconscious, Batman approaches him, Billy wakes up and transforms into Shazam, then immediately video cuts to Bruce Wayne waking up from dream sequence that appeared in Batman v Superman: Dawn of Justice. Is it for fun sake or Is it a real possibility?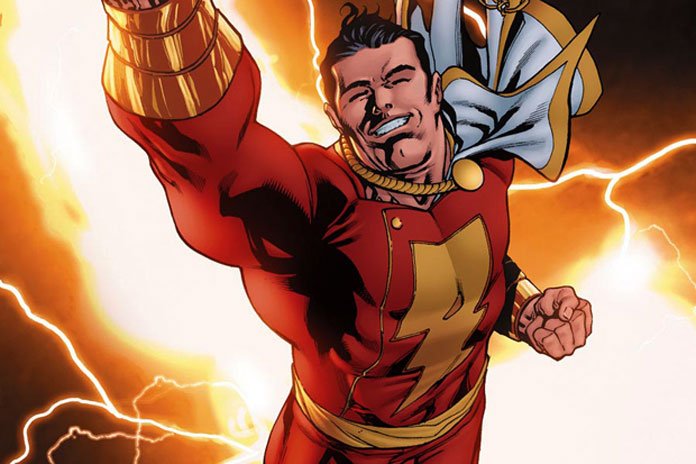 Billy Batson is a young boy who has the ability to transform into an adult Superhero who has lightning and mystical powers.
This happens when he utters the word 'Shazam!' Shazam is actually a combination that represents 6 mythical figures who grant their powers to Billy Batson. They are Solomon, Hercules, Atlas, Zeus, Achilles, and Mercury.
Zach Levi is a very capable actor and he has what it needs to be SHAZAM in the movie which is going to be very light-hearted and totally different from the other superhero movies that are being developed in the DC Films Universe.
Levi is not new to comic book roles as we last saw him in Thor: The Dark World as Fandral, who is one of the warriors three. This makes him the 4th actor to have a role in both MCU and the DC Films Universe. Along with Thor, he has also appeared in Heroes: Reborn.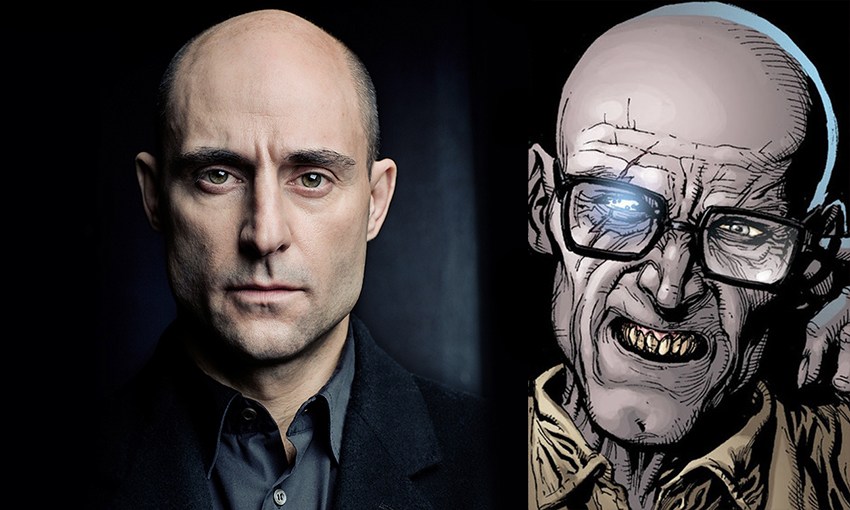 According to THR, Mark Strong is in talks with the studio to play the big villain in Shazam i.e Dr. Sivana who is considered to be most dangerous villain in Shazam comics. He has forayed into superhero movies in the past as he was Sinestro in 2011's Green Lantern which despite all efforts bombed at the box-office.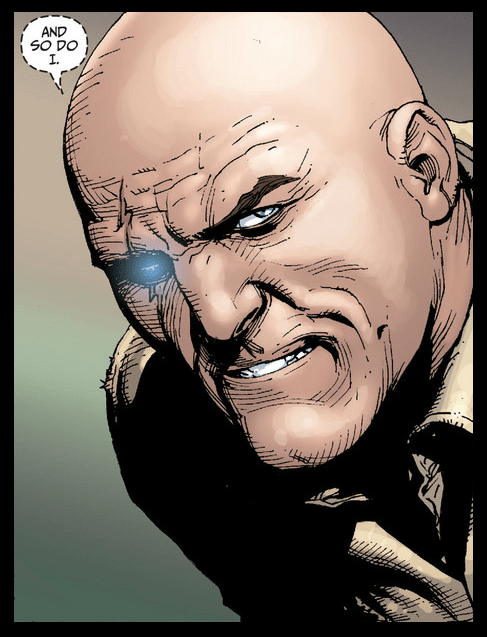 Dr. Sivana made his comic-book debut in 1940's Whiz Comics #2. He was born in Europe in 1800's and became one of the world's most amazing minds. He had a hunger for invention and discovery which made him an object of ridicule. He resettled in Venus and left Earth but unfortunately there also he cultivated hatred for humanity. He decided to avenge his personal humiliation from the people of Earth and held it to ransom by holding back all of the world's communications, but Shazam finally saved the day.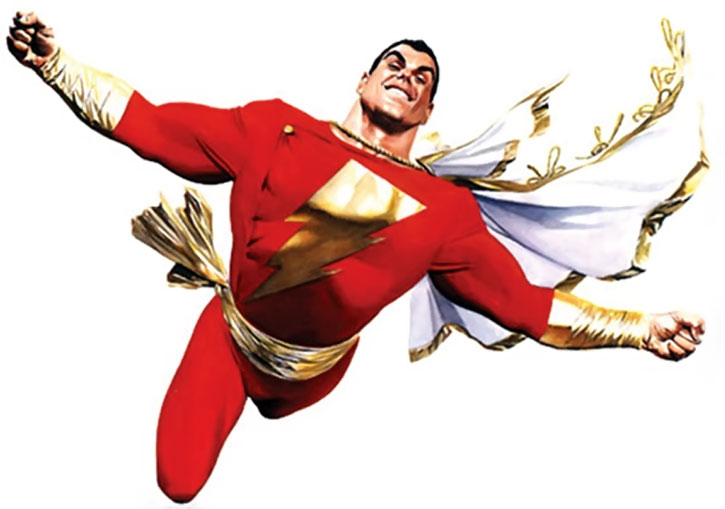 This is going to be David F. Sandberg's first massive action superhero flick. He had previously made Annabelle: Creation and Lights Out, and both of them turned out to be box office success for WB, which is what lead him to sign up for this Superhero flick. He has gotten a great opportunity to give us a story about a superhero who is not as popular as the rest of the Justice League members.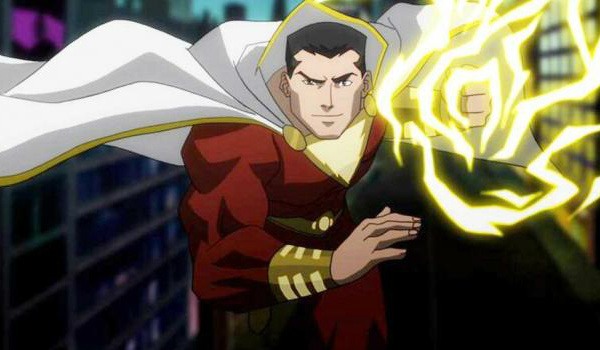 The most interesting thing about Billy Batson is that he was not originally called as Shazam, instead, he was known as "Captain Marvel". Yes, you read that correctly. In 1940, when he first appeared in comics, he was called Captain Marvel.
Marvel sensed an opportunity and created their own Captain Marvel. When DC bought the rights to the original in 1970's, they could not release any comics under his name. Then DC decided to go with the magic word "Shazam" to avoid all kinds of confusion. In fact, when New 52 was launched, DC changed the way he would look and flat out renamed him Shazam.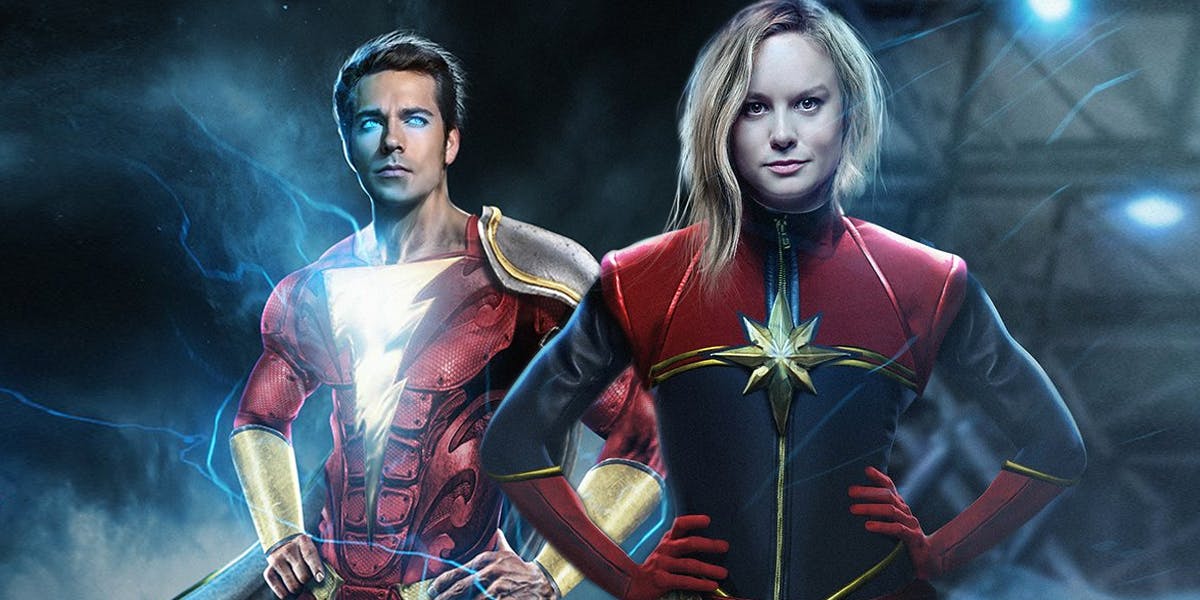 There will be two Captain Marvel movies releasing in 2019, one from DCEU and another from Marvel. It would be better for DC Movies universe to go the New 52 route and call him Shazam. But there is no limitation on DCEU to go with original name as Marvel rights are very complicated. Also, Levi recently said that he was excited to be "bringing the original Captain Marvel to life". In fact, James Gunn (Director, GOTG Vol. 1, 2) agreed with Levi's statement.
Don't Miss: Here's Why Flashpoint Movie Needs Cyborg Instead of Batman