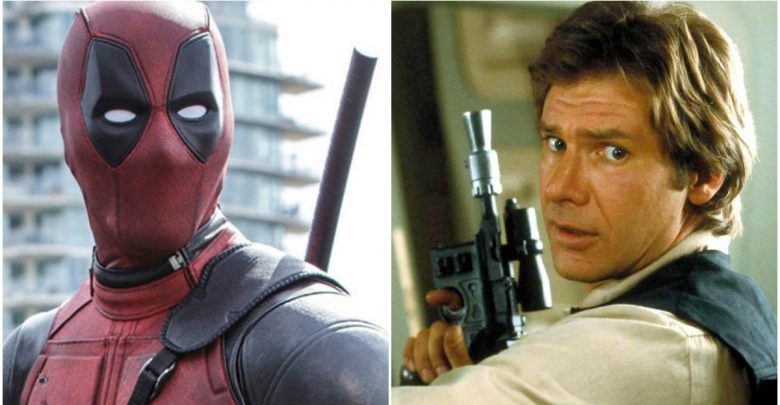 Rob Liefeld is the comic-book creator of Deadpool who is claiming that the sequel to the original Ryan Reynolds starrer Deadpool will soundly defeat young Han Solo film at the box office. Solo is releasing on May 25, 2018, after massive obstacles that came during the production. It fired directors Phil Lord and Chris Miller and replaced them with Ron Howard. Deadpool 2 is coming out a week later and is directed by David Leitch.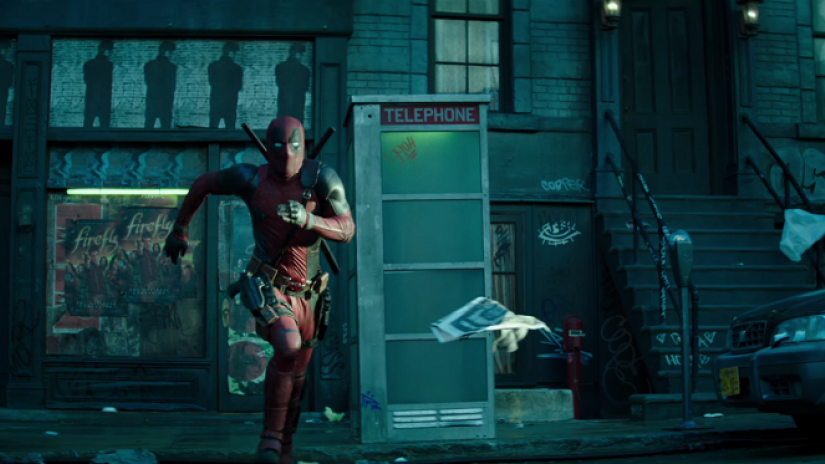 Deadpool 2 is probably the most anticipated Superhero movie coming out in 2018 after Avengers Infinity War. Deadpool was one of the best superhero movies of 2016 and was the highest grossing R-Rated movie ever made. The movie has aroused huge expectations among X-Men fans and rightly so as the first movie's global box office collections crossed $800 million mark while the cost of production was less than $60 million, making it the most successful superhero movie in the entire X-men franchise.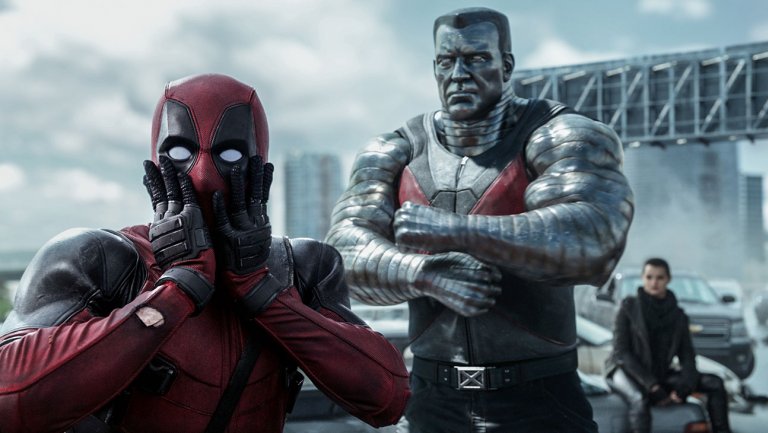 The entire team of the original movie is coming back, from Blind-Al to Vanessa, the driver, Colossus and Negasonic Teenage Warhead will be reprising their roles. Cable is in the mix, he is the time-traveling son of Cyclops and Madelyne Pryor (a clone of Jean Grey) who was trained to be the warrior in the future. His girlfriend Domino played by Zazie Beetz will also make an appearance. Moreover, Domino (mercenary turned X-Men) has been confirmed by the makers. Both of these will play an anti-hero in order to balance the scales to Deadpool's "happy go murdery" persona.
David Leitch, the director of Deadpool 2, said in an interview with CBR that the tone of the movie will be lifted from comic-book pages. He said that the fans of Deadpool and Cable comics should be excited about the film. Here's his full quote: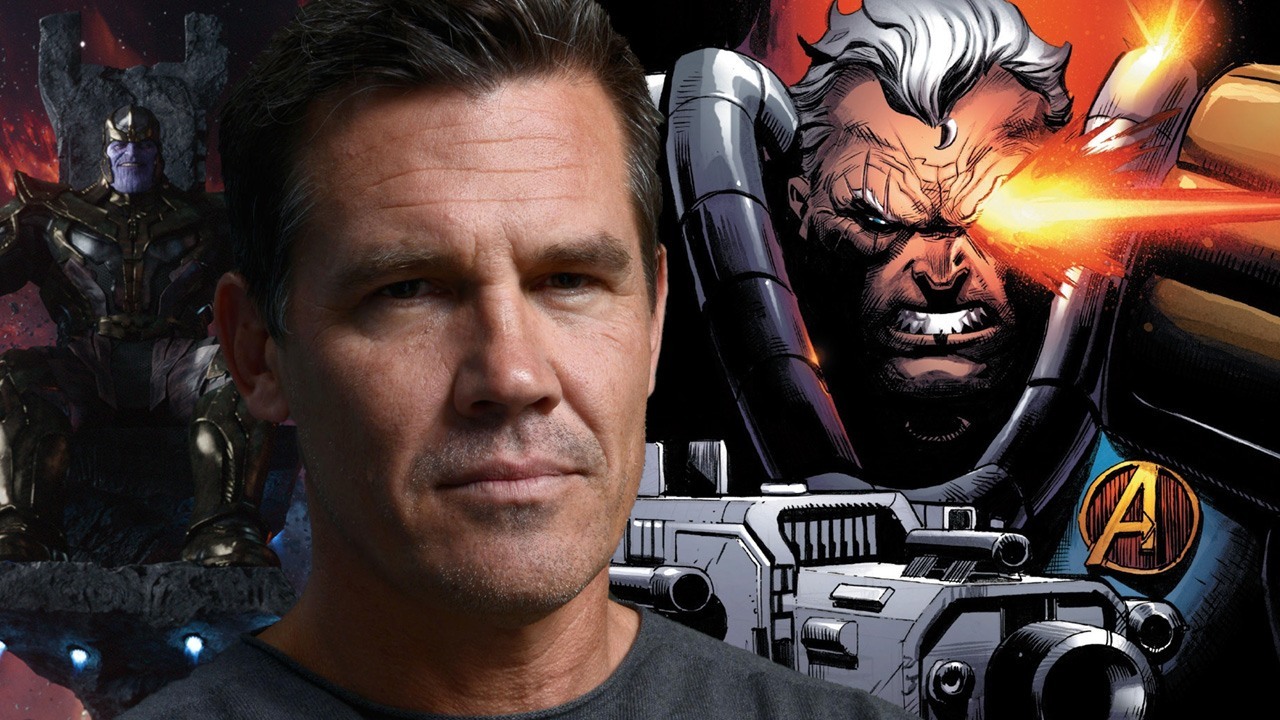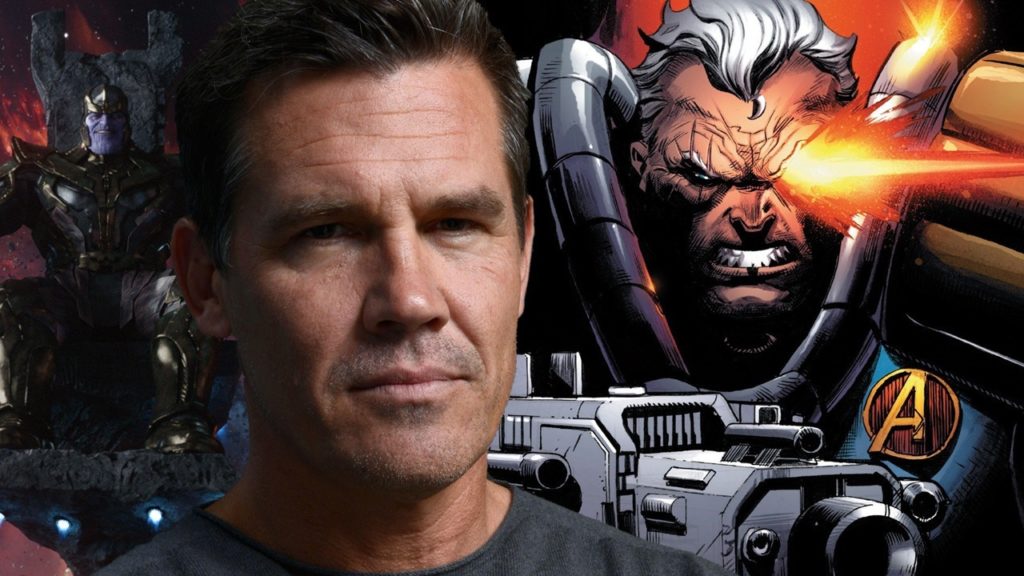 "Cable has a really interesting and complex backstory. Obviously, no film could ever encapsulate the entire backstory, so I think we'll find the first introduction is about who this character is. When you look at the Cable and Deadpool comic book series, you see how there is banter between them. Whether they are on opposite sides or not, they are definitely formidable to each other. One is frustrating to the other. The chemistry between Ryan Reynolds and Josh Brolin is amazing. It's not unlike what you see in the Cable and Deadpool series".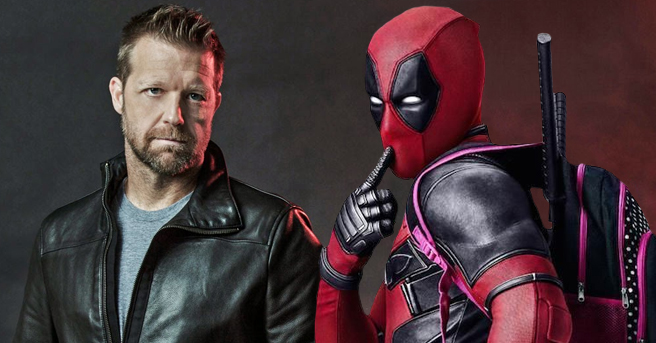 He added that he is free to adapt character without any boundaries and he will be pushing the same in the movie. He said:
"The success of the first film has given us license to explore opening up the world and actually being more provocative. That's what people are going to expect. They did such an incredible job with the first film — I'm such a huge fan, that it's exciting to get to play in that sandbox. The fun thing about Deadpool is, there are no rules. Look at the comic book series. There aren't any rules. We break them! That's what is fun".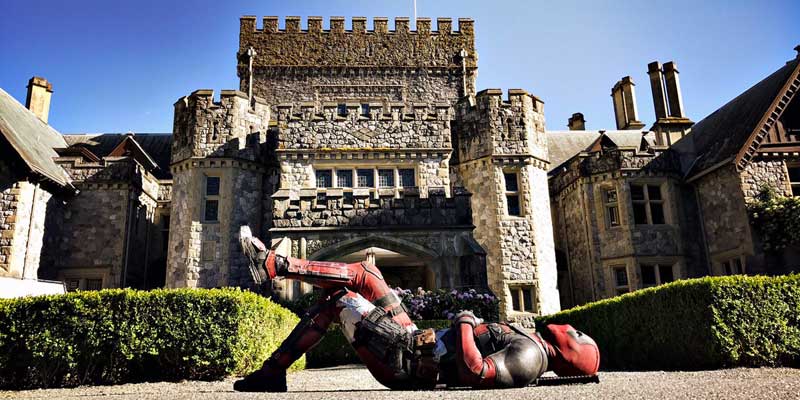 The Deadpool sequel is not directly linked to X-Men universe, but there will be plenty of references to X-Men movies especially Wolverine. The plot details are yet to be revealed. We can expect more set photos, leaks, teasers, behind-the-scenes footage etc. in the coming weeks. The movie is a hard R and will be over the top when it comes to trolling fellow superheroes and villains.
Recently a teaser was released where Deadpool dressed up like Superman in a phone booth and trying to prevent a certain death of a guy in an alley next to a movie theatre which is coincidently showing Logan. He is trolling everyone as usual but a reference to Spiderman franchise is not entirely crazy. In fact, both Deadpool and Spiderman have rich comic-book history where they take down bad guys as a team.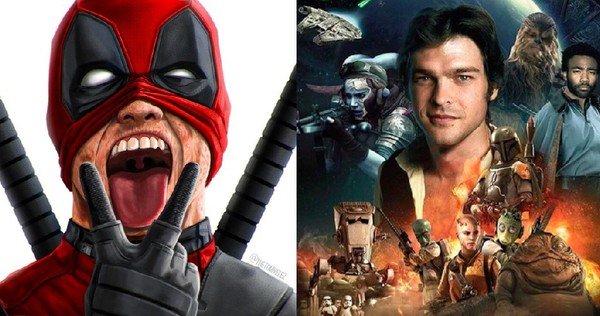 At L.A. Comic-Con, Rob Liefeld talked about how it feels to be a big Star Wars fan and at the same time cheering for Deadpool 2. He believes that in a head-to-head combat of Deadpool 2 and Solo, Deadpool sequel will clean the clocks of Han Solo. Here's what he said:
"But Disney is delusional and is opening 'Han Solo' a week before 'Deadpool!' And they are going to get their asses kicked! Seven days later; mark my word, skeptical man! Mark my words: Han Solo, get the hell out of the summer, 'cause seven days later, an army of mercenaries is coming to send the Falcon into hyperspace! Disney, I apologize in advance, but I'm telling the truth: Deadpool is going to kick your ass."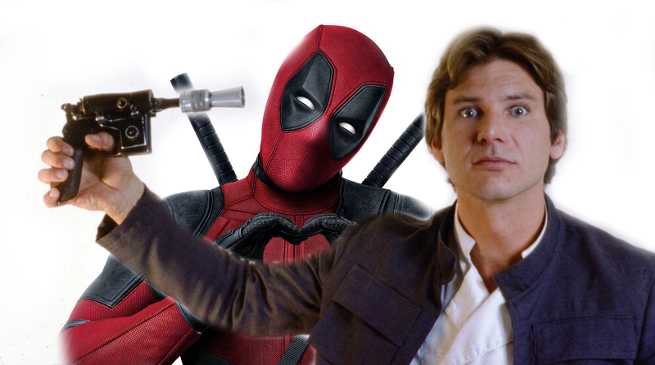 On the other hand, Disney is ramping up marketing efforts of Solo despite production difficulties. But Star Wars has a massive fan following that no matter what people will go see the movie in the first week itself in droves. It is a huge brand which has a special place in pop culture. But Deadpool has also carved a niche for itself and is no underdog in this fight.
Well, we shall see whether Deadpool 2 kick Solo's ass or get its ass handed to him.
Don't Miss: Kevin Feige Confirmed A Massive Theory About Two Infinity Gauntlets In MCU